Irish surfers and adventurers alike will gather in Sligo at the end of the month to celebrate all that is good and great about the Irish surf scene.
The annual Shore Shots Irish Surf Festival will kick off on April 20-22 at The Model in Sligo. It's always a very cool and inspiring event; an opportunity to celebrate the best of Ireland's small yet thriving cold water surfing scene. This year, the guys at Shore Shots have really upped their game with their commitment to tackling the problem of single-use plastics, covering the topic in many of the talks, films and presentations over the action-packed weekend. The very best of surfing, marine photography, art, film and music that go along with the surf lifestyle will all be on display.
Several of the key players in both the Irish and international surfing scene will be there to deliver talks. This includes award-winning photographer George Karbus and South African waterman Ian Mitchinson will give a talk about his time documenting the Irish surf scene and the big wave pioneers of our own west coast.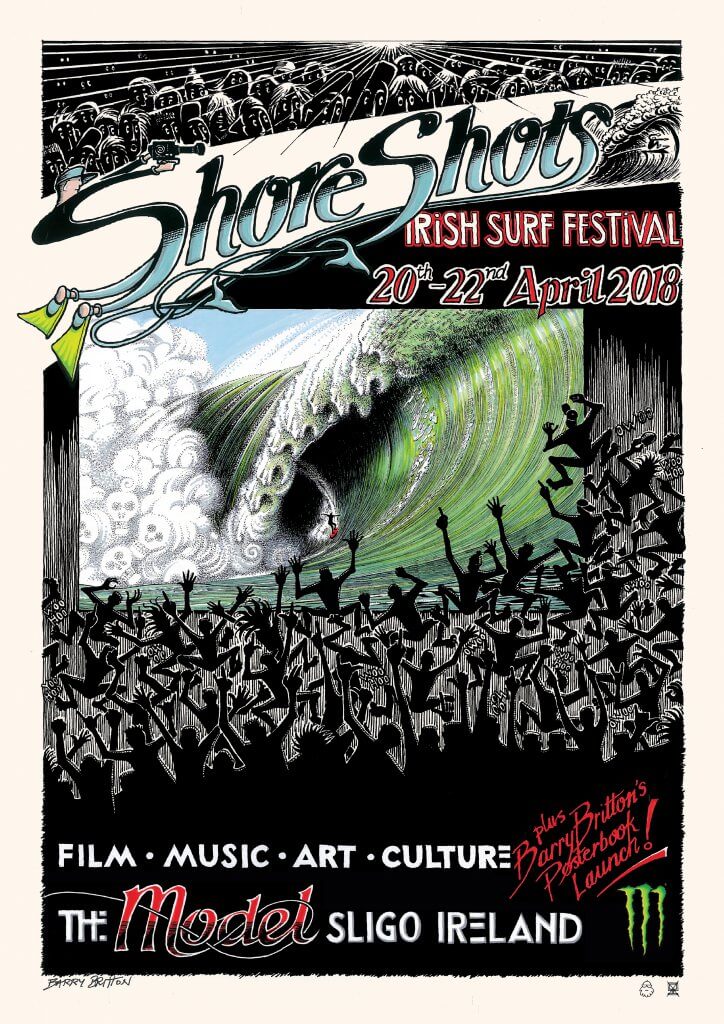 Saturday promises to be a fun-filled day of movies, talks and short films. With the afternoon featuring live music, a pub trail around Sligo and a book launch for pioneering Donegal-based artist Barry Britton who is celebrating 30 years of his artwork. On Sunday, there will also be a special screening of the award-winning movie A Plastic Ocean, along with a talk chaired by Irish Climate Ambassador Niamh Smyth and a panel of activists and environmentalists to mark Earth Day.
Festival organiser Allan Mulrooney said: "It's a big weekend in the surf calendar and one our team works really hard to create. Surfing in Ireland has changed dramatically over the past decade and over three days our aim is to capture this through video, images, art and storytelling. The reason we think the event has survived into its sixth year is because it brings the community together under one roof to celebrate a common love for the ocean. This year, alongside some fantastic movies, speakers and workshops, we are tackling a few new issues as we understand that our platform cannot only be used to showcase those perfect six foot clean days."
Tickets for the festival are €65. For more details, check out their website, Instagram or Facebook.
Like this? You should check these out: