We caught up with Mountaineer Jon Gupta to discuss his recent English speed record up Kilimanjaro and making history in the Yukon Arctic Ultra.
These people that choose to spend their lives in the mountains frequently astound us. We watch from a distance, gaping longingly as another speed ascent or first Irish, first British, first whatever, squeezes itself onto their climbing resume. But really, we are the ones guilty of plastering labels on them, when all they really want to do is play.
Jon Gupta (31) originally from Bristol is no different. After making a speed ascent up Kilimanjaro, I naively thought he'd be resting somewhere with his feet up and the kettle on awaiting my call. No, instead he was off running The Bob Graham Round, the 66 mile, 27,000 ft circuit of 42 of the highest peaks in the English Lake District! He did so, in 22 hrs and 28min.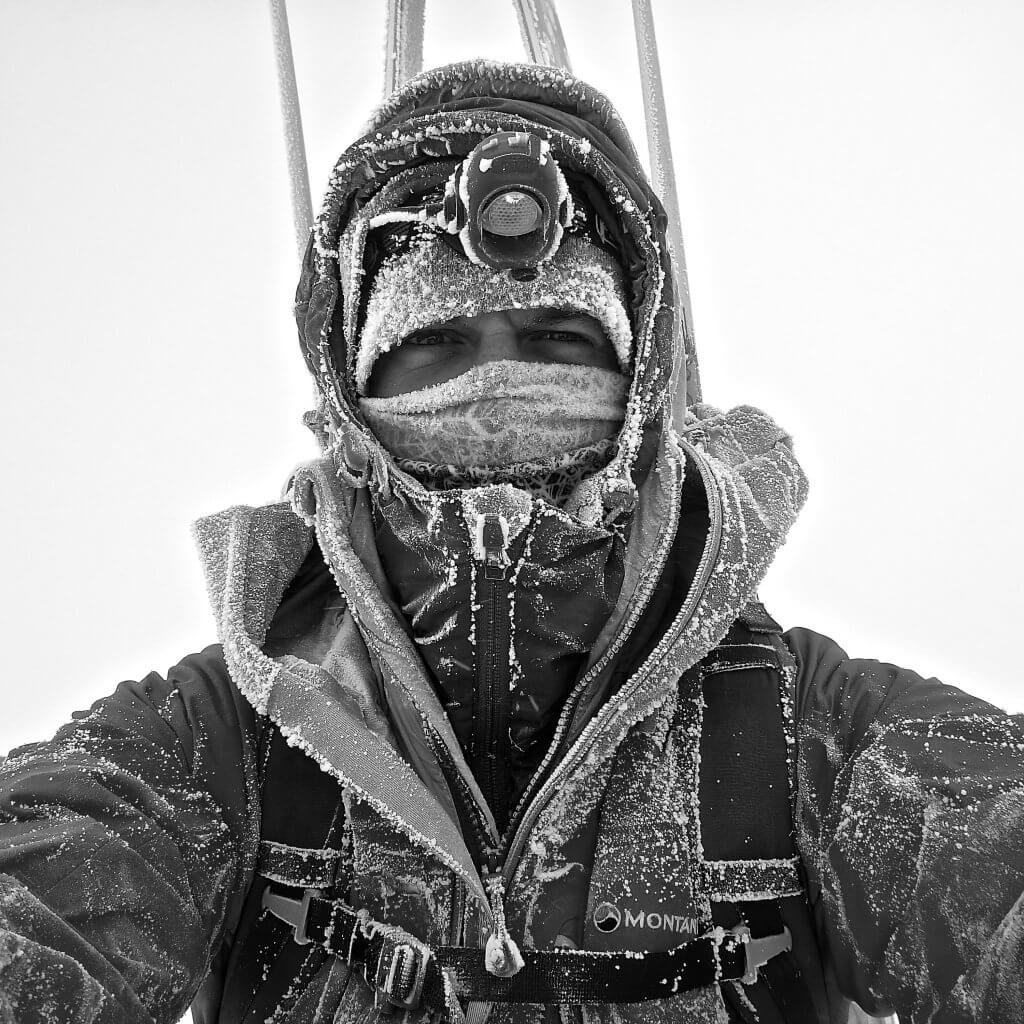 In 2005, at age 18 Jon spent two months living in the remote jungles of Belize. From that moment on, he was a goner, willingly folding to the call of the mountains and the pull of adventure. Since then he has organised, climbed, guided and summited mountains on over 60+ expeditions all over the world and has probably accumulated more high altitude experience than anyone his age. He is a BBC Presenter, a sponsored Montane Athlete and runs his own company Mountain Expeditions. He has climbed Everest twice (north and south), Communism Peak, Aconcagua, Denali, Elbrus, you name it, he has probably climbed it. He has attempted the Snow Leopard Award Challenge (climbing all Soviet peaks over 7000 metres back-to-back in under 42 days). Jon has also speed ascents and ski descents coming out his eyeballs. One particular speed ascent he is proud of is Ama Dablam. "It's a very beautiful, very technical summit next to Everest. It's 6856m and I did three summits in a week, including a speed solo 14 hour round trip."
Thinking of walking the Wild Atlantic Way? Meet the 65-year-old who did it
Most recently he made the fastest English speed ascent up Mount Kilimanjaro. "I love moving fast in the really big mountains. I've grown a love for the high altitude world over the last 10 years and seem to be able to perform really well in this extreme environment. Kilimanjaro is a staple of my guiding work now and over the last nine years I have got to know the mountain inside out (18 ascents!) so it was just a matter of time and logistics.
"I chose the Umbwe and Western Breach route and completed it in eight hours 11 minutes. The English record beforehand was around 10 hours. I was working off the British record as an aim, which sits at 7 hours 16 mins and was set by Scotland's Andrew Murray (which I believe I can do). The current world record is held by Karl Egloff, a Swiss runner who reached the top in an incredible the 4 hr 56 min and ran straight back down in a total time of 6 hrs 42 mins!"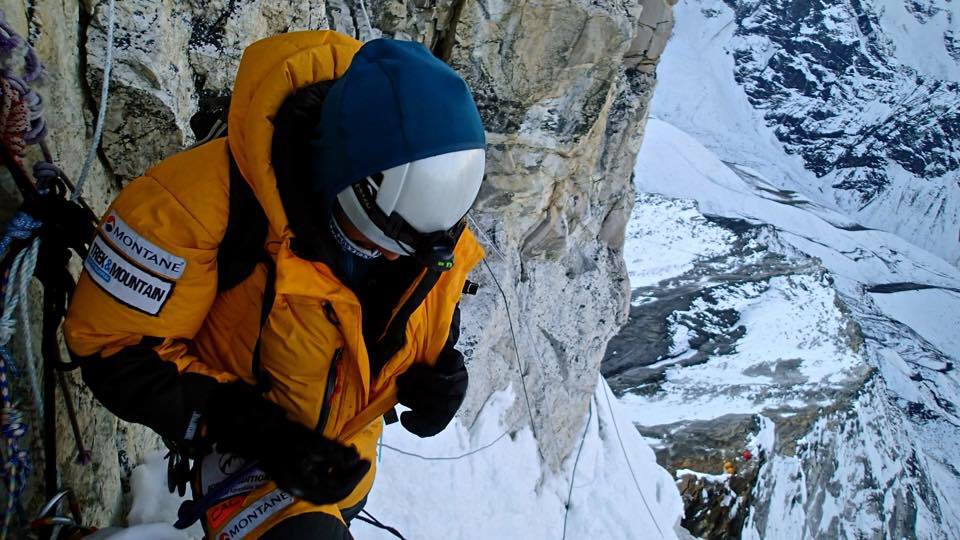 "If I'm being brutally honest I really don't do it to set a new record. It's mostly just a by-product of doing it anyway. Of course, it's nice to get some recognition but that's not why I go for the records. The two records people have picked up on the most this year are both a little tenuous, to be honest. On Everest 'A youngest British male' record and on Kili a 'fastest British'.
Earlier this year, he completed the 430-mile category of the Montane Yukon Arctic Ultra, arguably the world's coldest and toughest ultra. Together with his friend Tom Sutherland, they became the first team ever to complete the 430-mile race on foot. "Oh it was hard…really hard! It took us 12 days to complete the race. We were both really chuffed. It is an amazing race, a really phenomenal experience that will stay with me for a long time.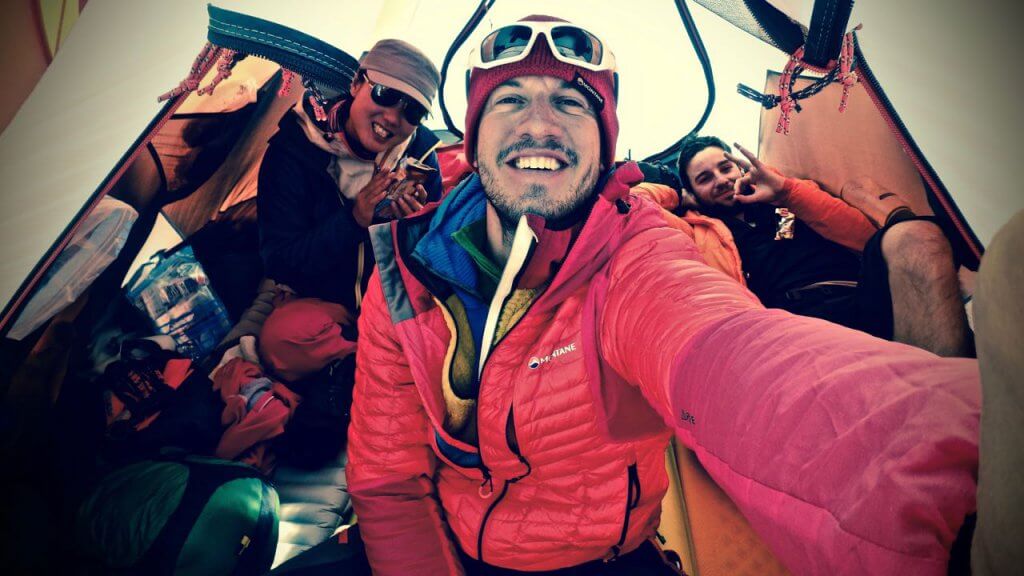 "I pushed my body physically and mentally further than I knew possible. And then further again. I reached new levels of suffering and pain that I had never before experienced in sport. And I hated parts of the race because of this. I suffered substantially. Only 17 people finished the race this year."
Jon's idea of the ultimate challenge in mountaineering "is to become self-sufficient enough to go off and do your own big mountaineering challenge. Be forced to make some big decisions, suffer a little and come away successful."
Meet the mountaineer from Dromara who made the first ascent of Burke Khang Mountain
It's not all fun and games when you enter the big mountains, you gamble with your life. Jon's worst incident over the years happened in Kyrgyzstan. "When I was climbing Peak Pobeda (50th highest mountain in the world) I got hit by rockfall at around 6200m and knocked unconscious and got a big cut in my head (helmet got smashed up!).
"This required some funky first aid and a serious 2-day descent before a helicopter evacuation could take place."
In these kinds of extreme environments, you've got to make sure you are kitted out correctly. Jon's favourite piece of equipment is his down suit, "It's a beast. I also love my SunGod Ski Goggles. Clothes wise, I just like kit that is practical and works well in the situations I use it in. I am sponsored by Montane and we are currently working on a project to create these exact pieces for me, which is really cool!"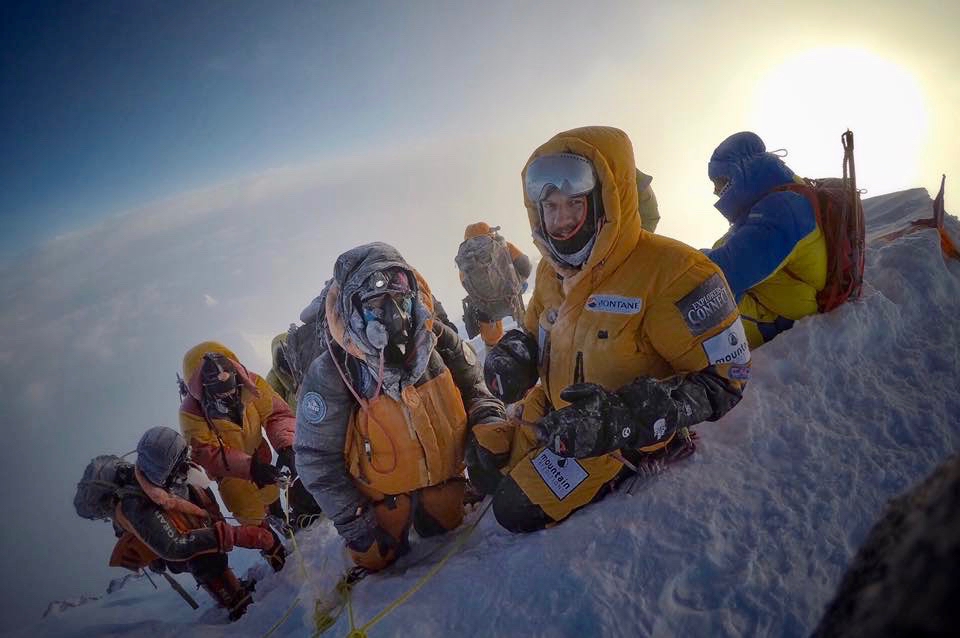 Adventure is an increasingly vogue concept these days, and Jon believes there is a real need for it. "I think adventure is all relative and it shouldn't get labelled up as tight as it does. So, regardless of what your adventure is, I do think it is an essential part of life. It makes us better people. It's good to smile, laugh and feel free and adventure does that in bucket loads. I always try and encourage people to have adventures, however small. They're good for the soul."
As for plans for the New Year, Jon already has plenty, "I have a big project starting in January. I'm helping out a friend on his 7 Summit attempt. Other than that, next year is all about the rock climbing and leading more great trips for Mountain Expeditions."
Check out our Hard as Nails podcast:
Like this? You should check these out:
Previous Post