Jarlath McHale took on the 43km iconic trail this summer, weighed down with a 25kg bag of pots and pans, to become the first non-Peruvian porter on the Inca Trail.
Empathy is sorely lacking in today's society. An observation noted by 37-year-old Jarlath McHale, who was so taken with the porter's workload when hiking the Inca trail back in 2016. He was incensed to put himself in their shoes and hike the trail himself as a porter.
Jarlath, from Castlebar, Co Mayo, decided he would like to return in June 2017 to take on this challenge. In so doing, he became the first non-Peruvian porter on the Inca trail. Weighed down by a 25kg bag of pots, pans and food, he attempted to keep pace with men who spent their lives living and working in these mountains.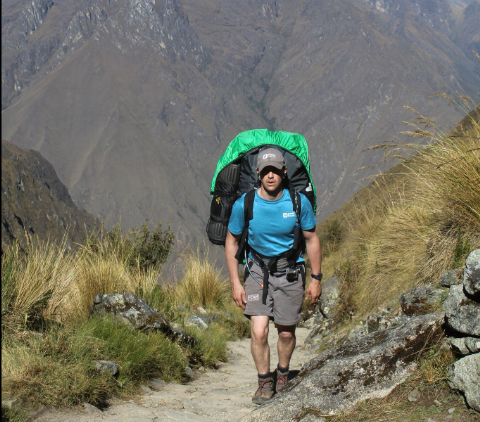 "You could be carrying everything from your own gear, the clients' gear, cooking utensils, food, a cooker, pots and pans, tents for yourself, tents for the clients, cooking tents, eating tents, sleeping mats, bags. The way it works is for two people to do the trail, you need six porters, for three people it's eight, and so on. So there were 20 of us, and 12 of them so we had food and equipment for 32 of us being carried by the porters.
Exploration in a modern world: Leon McCarron's journeys in the Middle East
"The trail is 46km. The first day is what they call the Peruvian flats and you go from 2,000m to 3,000m, but it's a gradual incline of eight miles. On day two you literally go vertical, it's like going up the cone of Croagh Patrick, and that goes from 3,000 to 4,215 and then you've to drop back down into a valley. The following day, you go up to about 3,800m. But once you get to a certain level it's all steps, you are at altitude, the oxygen is really thin and you've at the least 25kg on your back."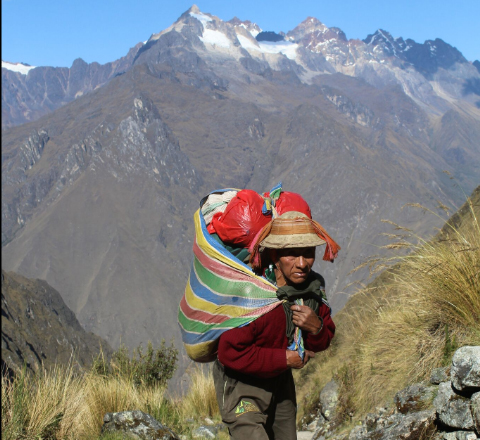 With little to no training in the lead up to the challenge, Jarlath may have underestimated how hard the 43km trail would turn out to be. "I'm an active mountain rescue. I wouldn't say I'm unfit but I didn't train specifically for it. But this was nuts! I tried to keep up with the other porters but I just couldn't. You're only able to lift your foot an inch off the ground with the weight. I couldn't do the full steps. I always found I had to walk out to the sides to avoid them. My straps broke four times over the duration.
"The worst part was the Dead Woman's Pass. I was completely broken at the top. I've never felt so physically and mentally exhausted."
Every morning Jarlath rose at 4am and worked straight through until 10pm. "You get up in the morning and went and fetched water to boil. Then you gave tea to the clients and set up the breakfast tent. As soon as they got their daypacks on you were taking down their tents and packing away all the stuff while the clients were gone up the hill ahead of you," he says, somewhat in awe.
"Then we had to get up the hill and pass out the clients to get lunch ready. We'd have to do everything again in time for when the clients would reach us. Then do the same again for dinner and wash up as well. When all that was done you finally got to go to bed and get a couple of hours kip."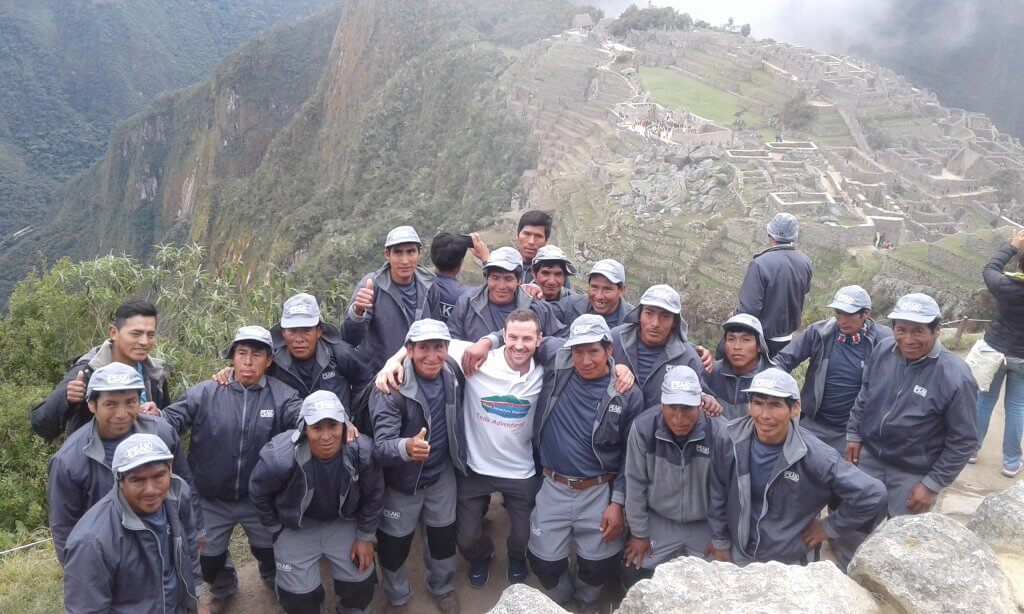 Jarlath's appreciation of the work of the porters is so evident from the way he speaks about them. "They make your life so much easier. But what I really admired is that not only do they carry all your stuff, which is just fantastic, but they cheer you on when you come into camps. They really welcome you in, there'll be two or three guys making sure that when you arrive at your camp spot or your lunch spot to meet you or direct you, so you're not all just standing around. The average monthly wage in Peru is $180 and the guys working in this company were getting $250. They rely heavily on tips. It just makes their lives so much easier."
Interview: Adele Pennington on her journey from wheelchair to 8000m peaks
After enduring all the suffering to make it to the top, there was definitely a standout moment for Jarlath. "At the end of trail you get to come in through the Sun Gate, that's where you get that iconic view of Machu Pichu. Everyone used to go that way but years ago there was an accident on it, so they stopped the porters going through it to reduce traffic. So 99% of porters haven't seen Machu Picchu, which is nuts. Our team of porters got to go through it which was incredible to witness. It's was so lovely to be part of that."
Watch the full documentary Carried Away: A Porter's Story here:
\
Check out our Hard as Nails podcast:
Like this? You should check these out: