At 15 years old most kids won't take their heads out of their phones long enough to walk to the bathroom, Sabian Kulczynski, on the other hand, is out training 6-7 days a week.
Sabian Kulczynski from Doonbeg, Co Clare (now living in Ennis), is storming up the ranks of Ireland's youth triathlon scene. He's been racing for as long as he can remember, regularly beating adults. But at 6' 2", you may be forgiven for mistaking Sabian as one. We caught up with him to discuss training, balancing school work and his future prospects.
How did you get into the sport?
I was a swimmer from the age of 4. At the age of 8, I was accepted into the Ennis Swim Club who have been especially influential and supportive in my Triathlon career. I'm also a part of Ennis Junior Tri Club. At the age of 9 I started cross-country running and around the same time I started mountain biking and got into racing. From there the link became obvious as I raced the three sports. I decided to try an Aquathlon in Shannon and ended up winning and really enjoying it. Next, I tried a Triathlon in Clarinbridge which I also won. Then a local coach named Keith Dwane offered to coach me for Triathlons and still does.
10 of the best triathlons in Ireland
What does a typical training week look like for you?
A typical week for me involves
Monday: AM: 2-hour swim session. Approximately 5K
PM: Strength Conditioning for 45 minutes and a 30-minute run.
Tuesday: AM: Hard bike session
Wednesday: AM: 2-hour swim session. Approximately 5K
PM: Hard run session
Thursday: AM: 2-hour swim session. Approximately 4K. Faster pace work.
PM: Bike session.
Friday: PM: 2-hour swim session. Approximately 5K.
Saturday: AM: 2-hour swim session and brick session.
Sunday:  Competition or rest day. Maybe a sneaky Mountain Bike spin.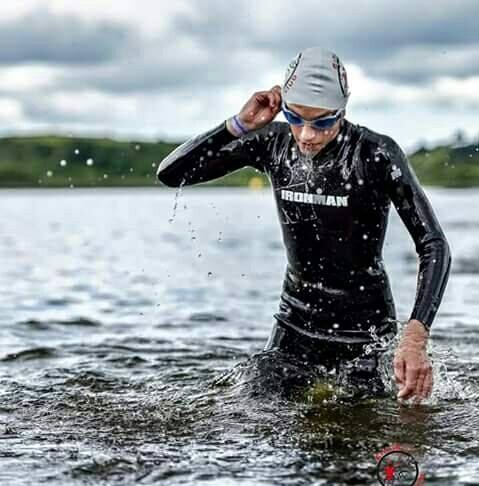 What's your proudest achievement in the sport?
My proudest achievement to date is taking the hat trick in both the Aquathlon and Triathlon National Championships for 2015, 2016 and 2017.
It was also a special achievement for me when I won the Kilkee Big Bay Swim which clocks 1300 metres. It was special as my grandfather, Manuel Di Lucia and Richard Harris started it many years ago. I always said I'd love to win it and this year was the first time I was allowed race the Big Bay, so the win was very special.
Meet Russell White, Ireland's highest ranking male triathlete
How do you balance school, a social life and training?
It is tough as I'm up most mornings at five am and in bed by nine. My social life very much revolves around sport, my training and the people I train with. With regard to school work, I find that it makes me very organised and structured. I do most of my work in school and try to absorb all the information in class. I find I use my time more efficiently than most as it is limited. But when it comes down to it school comes first and training may have to be missed. Thankfully this doesn't happen very often. This year I'm in TY at Rice College Ennis so the pressure is off from that side allowing me to focus more on training for the bigger distance.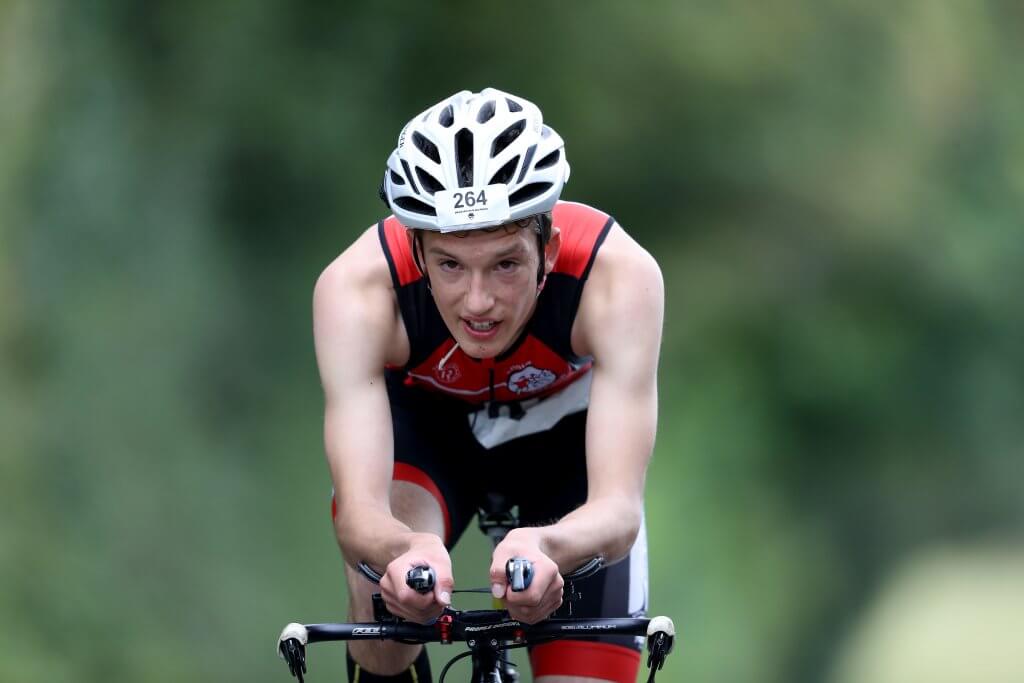 What's next for you?
I jump up to sprint distance next year which I'm really looking forward to. I've been training for this distance for the last year now so looking forward to connecting it all together. As I said I love endurance and the longer it is the better for me. Jumping up to sprint also means a lot more racing all over the country. I'm also hoping to compete in some of the British Super Series races if the budget can stretch that far.
The long-term goal is to represent my country at an international level. And like most athletes, my ultimate goal is to race in the Olympics and to bring home a medal for Ireland in Triathlon.
Check out our Hard as Nails podcast:
Like this? You should check these out: