A new mountain festival, Killarney Mountain Festival, has just been launched in Ireland and it sounds fantastic!
Killarney Mountain Festival was launched today in the Killarney House and Gardens, this will be the 'basecamp' for Killarney's latest adventurous event to inspire you to go explore. Killarney is well known as an adventurers playground. It is home to the biggest mountain range in the country, the MacGillycuddy's Reeks and idyllic Lakes of Killarney.
All things adventure will be celebrated over the weekend of the 9-11 of March 2018. It will be run in association with the renowned Kendal Mountain Festival in the U.K and supported by Killarney Chamber of Tourism and Commerce and Kerry County Council.
Maureen Hegarty, Chairperson of Killarney Mountain Festival says "It will celebrate, excite and inspire and will feature a multitude of exciting weekend long activities from adventure movies and documentaries, workshops, demonstrations, exhibitions, competitions, family fun activities, cultural interest, sample & featured hikes, scrambles and climbs, musical entertainment, and inspiring guest speakers"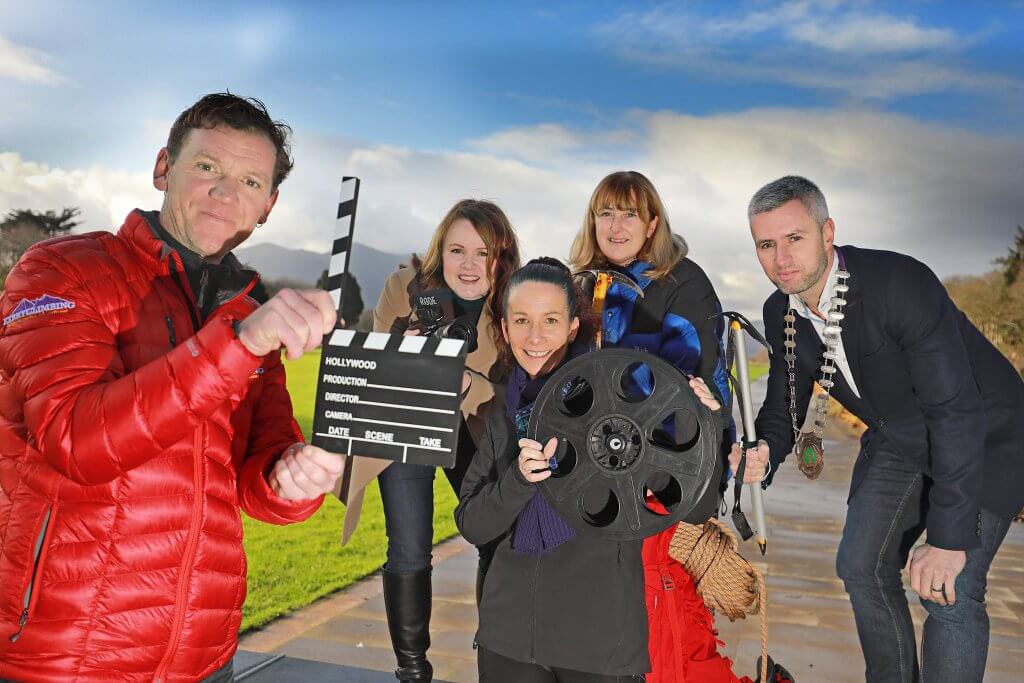 There is lots planned for the March weekend, including a programme of trekking the surrounding mountains and valleys with Piaras Kelly of Kerry Climbing. A great line up of guest speakers, which includes British mountaineer and writer Stephen Venables, British mountaineer Andy Cave who was nominated for the Piolet d'Or for his ascent of the North Face of Changabang. Traditional Irish Musician and Historian Thomas O'Sullivan, Scottish wilderness hiker, backpacker and mountain walker Cameron McNeish. Richard Hilliard, who is one of the crew that rowed a currach from Derry to Iona in 1963 to mark the 1400th anniversary of St Columba's same journey. Jasper Winn, a writer, photographer, broadcaster and public speaker and finally, Dermot Somers who is a writer, broadcaster, public-speaker and mountaineer.
A photographic competition will also run on the Killarney Mountain Festival Facebook page, which is open to everyone. They are looking for images of adventure, capturing a sense of fun, exploration from far flung places or just our neighbouring mountains, lakes, cliff faces and rivers. The competition has three categories, Killarney Mountain Festival Outdoor Adventure Photograph of the Year Award 2018, Junior Adventure Photographer (primary school) and Youth Adventure Photography Award (secondary school).
Check out their website for all the information and get planning your weekend!
Like this? You should check these out: