Jack O'Donohue spent his summer walking the entire Wild Atlantic Way. And what he learned is that there are some beautiful people on this island of ours.
When you walk the entire 2,500km+ of the Wild Atlantic Way at the age of 65, you really are a bit of a legend. Jack O'Donohue retired at age 60 and he began to really use his time. In the first few years, he climbed Kilimanjaro, walked the Camino in Spain and hiked to Everest Base Camp. On 29 May this year, he set off on his biggest adventure to date, walking the Wild Atlantic Way. 103 days later, he arrived in Kinsale after 'a bit of a walk' having raised just short of €30,000 for Crumlin Hospital.
The ultimate Irish adventure bucket list
The idea came from a recent Wild Atlantic Way road trip with his in-laws who were over from America. "When I was driving I just thought you miss so much when you are in the car. You're just driving from A to B and taking a look out the window. So I thought it would be a good idea if I decided to walk the Wild Atlantic Way so as I could really take it all in."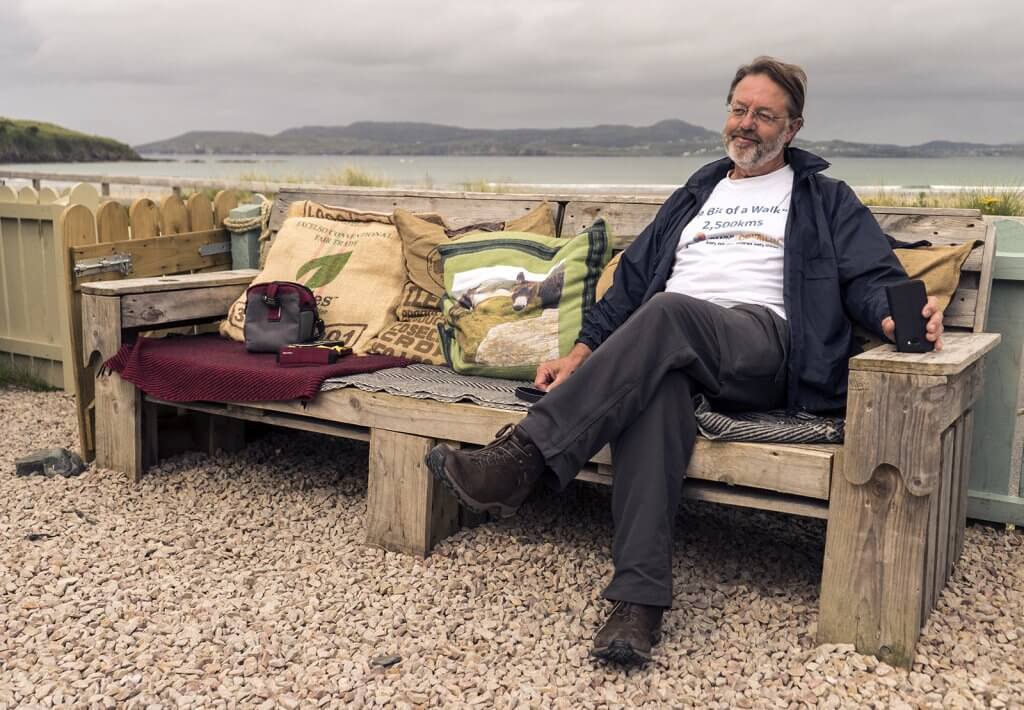 "There was no plan just put my backpack on and set off from Donegal. Every day I got up and walked anywhere between 25km to 40km and wherever I finished up I would look for accommodation. It added a little bit of excitement, not knowing what was going to happen. It was just the most incredible journey because of the people I met and the places I saw along the way. It is probably the most fantastic thing I've ever done."
The reason Jack wanted to raise funds for Crumlin is not because he has experience dealing with them but quite the opposite, because he is fortunate.
"I have five children and seven grandchildren. And we've never had to use the services of Crumlin hospital. I just felt you shouldn't wait until a tragedy comes to your door, there are people out there that need help now."
The highlight of the trip was undoubtedly the people, according to Jack. "It's amazing how much people tell you. The amount they open up. About family problems they have or issues they are having themselves. I think they just thought here's a stranger, I can say it here and it's never going to go any further. I can get it off my chest. So that was phenomenal. There's a real need for people to talk. And that became evident. It was a privilege to listen.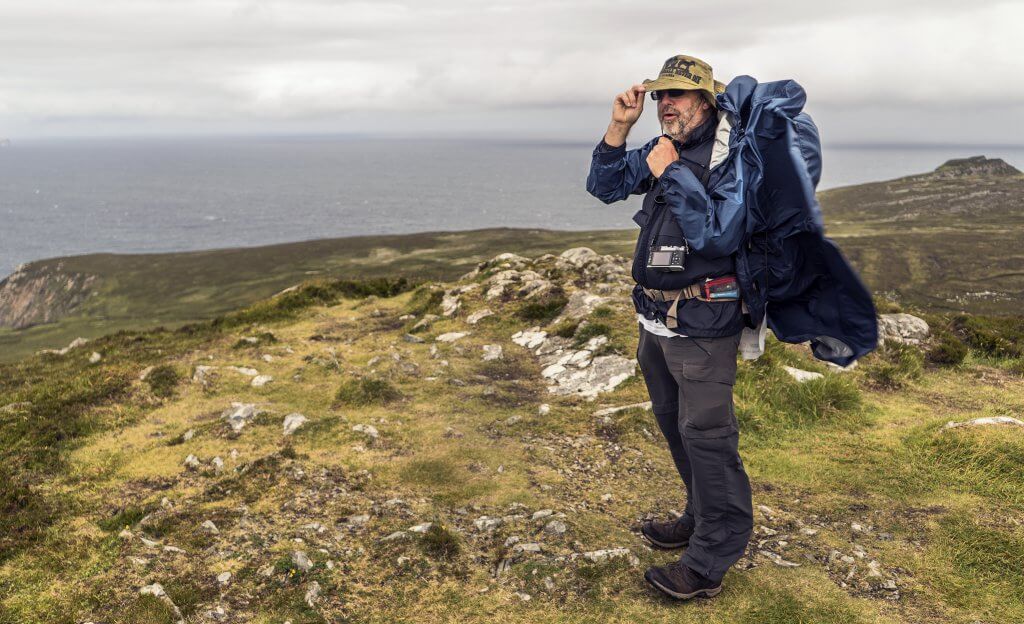 "I was walking by a farmyard one of the days and a guy came over to me, and he just opened up to me about how his mother died and the whole conflict in the family. And I just don't think he had anyone to talk too. He just saw an opportunity here to get something off his chest that he was feeling bad about and I would just listen and not judge. I can't judge anyone. People just felt they could let go. I can't see why people felt they could do that other than maybe it's talking to a stranger. It's like going into a confession box and letting things fly. And I think they trusted me."
15 of the best stops along the Wild Atlantic Way
It wasn't just the conversation that made the people so inspiring but their generosity too. Jack says a lot of people put him up for the night. "There are great stories of people actually coming out and looking for me along the road. A car would pull up and say 'you're Jack, are you? We can put you up tonight. Wherever you finish we'll come and get you and we'll drop you back in the morning.' So that happened maybe 10%-15% of the time. Sometimes along the way, I'd stop for a bite to eat and they wouldn't charge me."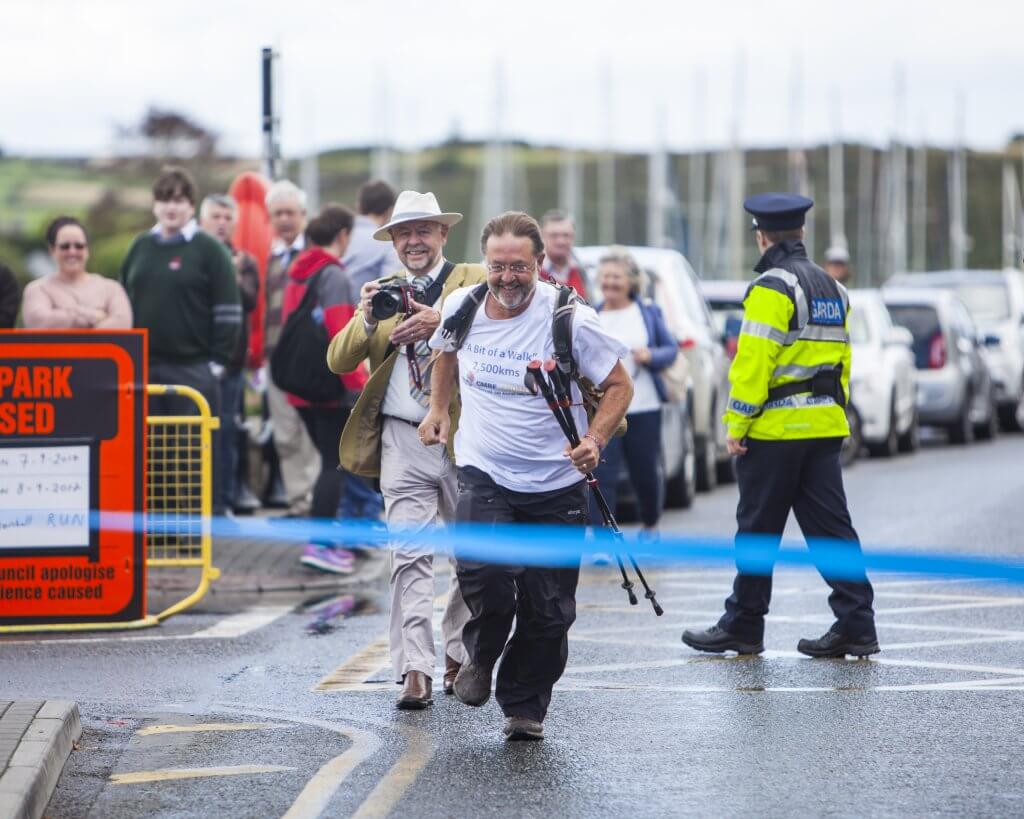 As to be expected in Ireland, the weather was the only thing that threatened to be his undoing. "Only on rare occasions did it feel like a stupid thing to be doing, only because the weather was ideal to be walking on small narrow roads. The rain was torrential but even in the rain, walking becomes meditative. The experience of being on your own and in your own head, it's like meditation, you're just totally chilled out."
Jack exudes positivity when talking and that's what makes this tale of his something special. "I'm very happy in life. I'm very lucky. We're comfortable in our old age, approaching and older age. We don't want for anything. To be honest, there's nothing I would change that I can change."
Find out more about Jack's journey on his Facebook 'A Bit of a Walk' or to donate to Crumlin Hospital click here.
Check out our Hard as Nails podcast:
Like this? You should check these out: