Endurance athlete and vegan Gerard Prendergast breaks down for us his weekly diet and training plan.
Gerard Prendergast is one of Ireland's top endurance athletes. The 37-year-old from Ballymun, Dublin won Deca UK (10 Ironmans in 10 days) in 2017. And as if that wasn't enough, the vegan athlete is currently in the midst of doing 52 Ironmans in 52 weeks to raise funds for Mental Health Ireland. He plans to do a Double Deca in 2019! Fuel is obviously a major factor for Gerard. And it is interesting to see that he has opted for a vegan diet. Aside from the renowned American ultrarunner Scott Jurek, you don't hear of many vegan endurance athletes. Ger went plant-based seven years ago after extensive research into the best possible diet for performance. Here the personal trainer and triathlete gives us an insight into a typical week when it comes to training and diet.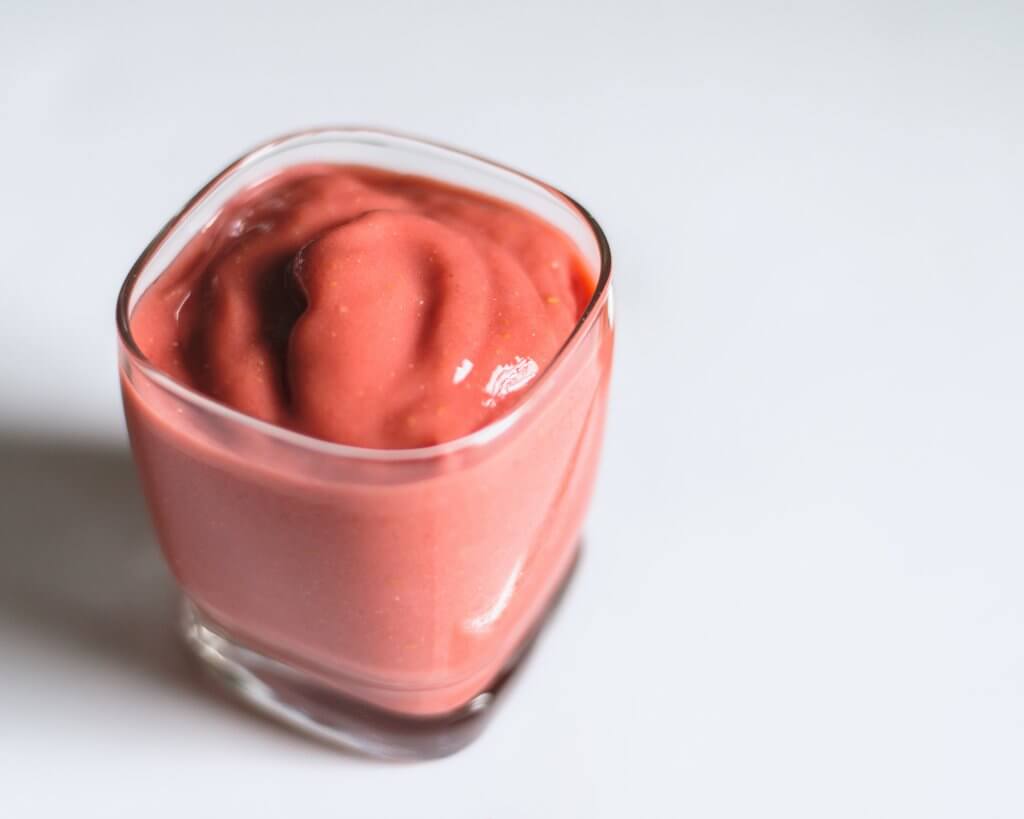 Monday
6am: Glass of water, off to work
6:30: Teach a bootcamp class
8am: Green smoothie
(Ingredients: 3 handfuls of spinach, 1 stick celery, 1/3 of a cucumber, small handful of coriander, 1 tablespoon of chia, water/coconut milk and blend.)
Spinach: Loaded with phytonutrients such as Iron, calcium, magnesium and Vitamins A, C & B6. Health benefits of spinach include anti-cancer properties, boosting metabolism and many more.
Celery: Similar to spinach, loaded with phytonutrients such as iron, zinc, copper, calcium, potassium as well as vitamins A, K, C, D, E, B6 and 12.
Cucumber: Keeps the smoothie tasting fresh and has many of the phytonutrients mentioned above.
Coriander: Great for removing toxins from the body and reducing the level of bad cholesterol in arteries that can lead to serious heart diseases.
Chia: Great protein source, as is spinach and aid the digestive system. Great weight loss aid as well as another great detoxifier.
Multivitamin daily to cover anything may be lacking ie Vitamin B12 or Vitamin D
10:30am: Fruit or nuts pre-run
I try not to drink too much water pre-run as I don't like the feeling of it sloshing around. I've already taken on water at breakfast and the vegetables in the smoothie are a great way to stay hydrated.
11am: 5-10k tempo run
12pm: Post run smoothie
(Ingredients: 400ml unsweetened nut milk, 1 banana, 6-8 dates, small handful of gogi berries, flax seed, chia seed, mixed nuts (almond, walnut, brazil, cashew), cacao powder. If needed, I would add Sunwarrior Classic Plus as it's an organic and natural plant based protein.)
Nut milk: Avoiding dairy and the negative effects that come with it. Good source of calcium, iron and low in fat, as well as a good source of proteins, fats and fibre.
Banana: High in fibre so a great for digestion, great source of potassium, calcium, manganese, iron and helps to combat high blood pressure caused by high levels of salt.
Dates: Another good source of fibre, vitamins and minerals.
Gogi Berries: High levels of antioxidants and energy.
Flax seed: Source of essential fatty acids that cannot be made in the body.
Chia: Detoxifier and protein source.
Nuts: Major source of protein, fibre, unsaturated (good) fats and omega 3.
Cacao: High in antioxidants.
3pm: Avocado on wholemeal spelt toast with tamari or aubergine pesto
5pm: Work
I work at my own gym so I can slip in a small 20-30min workout. Either a HIIT session or if I am too sore or tired then a slower session which includes core work. I'll bring lemon water and some fruit or a TREK bar with me.
6pm: Instruct at a bootcamp class
8pm: Vegan lasagne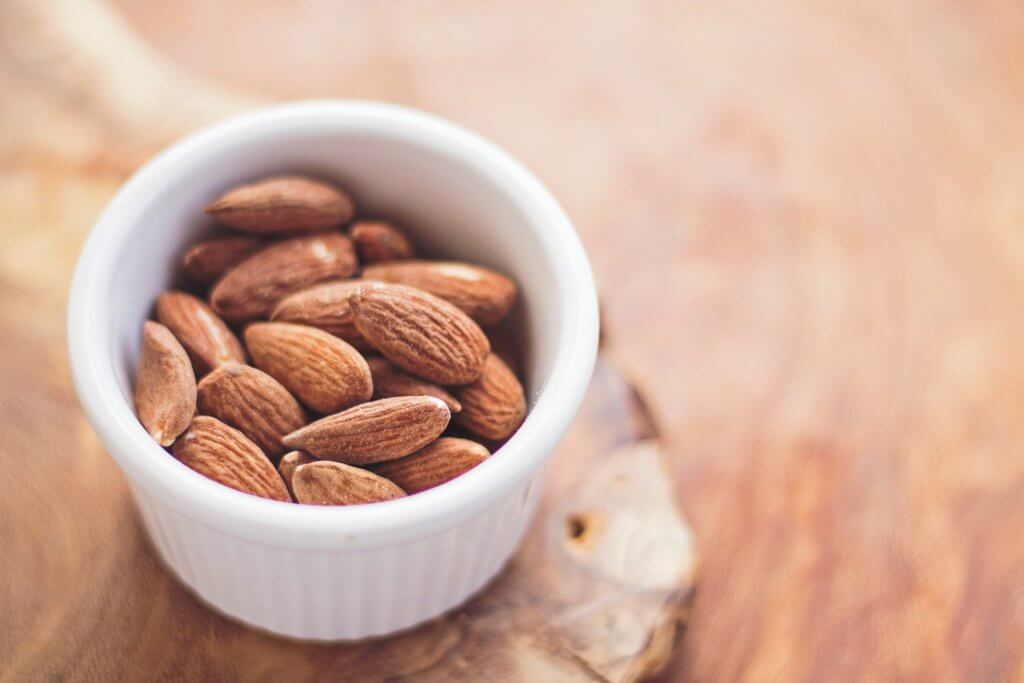 Tuesday
7:30am: Green smoothie
10:00am: Swim
11:30am: Leftovers from dinner or bruschetta (wholemeal spelt, tomato, garlic, basil, rapeseed oil)
1pm: Turbo session
3pm: Museli with banana and coconut/almond milk (unsweetened if possible)
5pm: Work
8pm: Vegetable satay with wholemeal noodles or brown rice

Wednesday
5:30am: Out of bed, glass of water
6:30: Instruct bootcamp class
8am: Green smoothie
10:30am: Handful of nuts or fruit
11am: Hill repeats or flat 400's session lasting 1.5hr including warm up/cool down
12:30-1pm: Post run brown smoothie or vegetable smoothie
(carrot, beetroot, spinach/kale, celery, apple)
3pm: Homemade vegetable soup
5pm: Work
Generally a HIIT session or if I have done one on Monday, I'll change it to a strength session which includes squats, deadlifts and chin ups.
8pm: Dhal with roasted root vegetables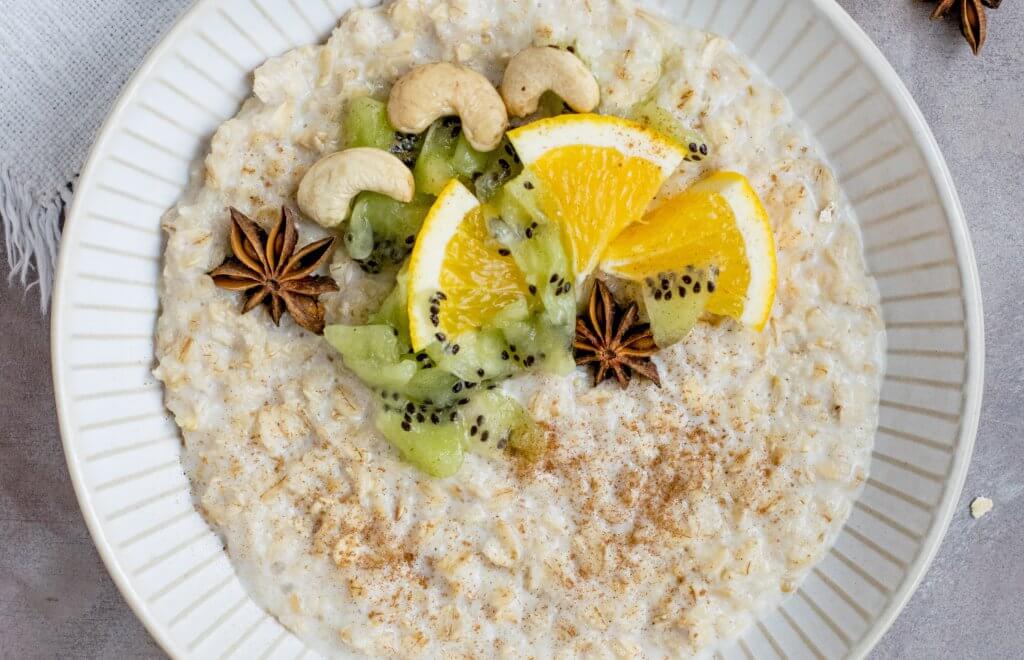 Thursday
6:30am: Instruct bootcamp class
8am: Green smoothie
10:00am: Swim
11:30am: Left overs from dinner or porridge (overnight oats) with banana, walnut and maple syrup
1pm: Turbo session
3pm: Wholemeal spelt toast with peanut butter and banana
5pm: Work
8pm: Vegetable curry (potato, carrot & cauliflower) with brown rice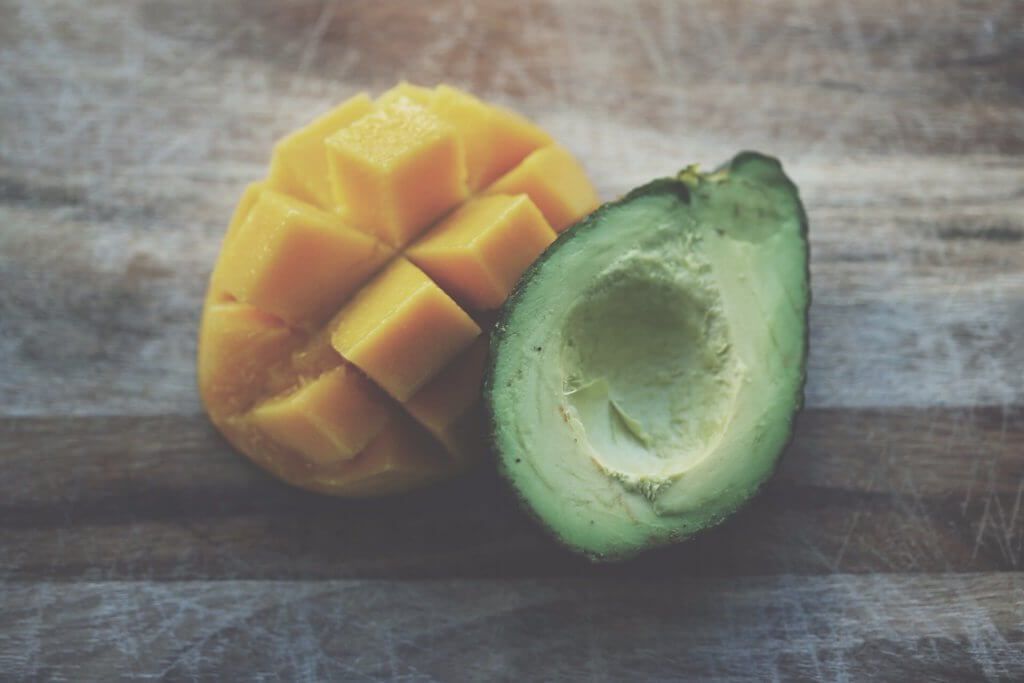 Friday (Ironman day)
5am: Overnight oats with banana, walnut and maple syrup
6am: 3.8k swim at NAC
8am: Brown smoothie to takeaway on bike with lemon water
I generally do 90km before stopping for replenishment.
12pm: 90k done. Avocado on toast with tamari and the same to take away (2 avocados)
4pm: Bike done. Avocado on toast again or peanut butter with banana
5pm: Marathon run.
I'll just drink water with lemon for the first half of the marathon as I'll have taken on plenty of calories to get me through. As the night gets on and I start to slow down I'll take on food i.e. bananas, cranberries and macadamia nut mix.
9pm: Post Ironman – Cold bath for 10-15 minutes followed by hot shower.
10pm: Roasted potato & tofu wraps with hummus & red pepper chutney.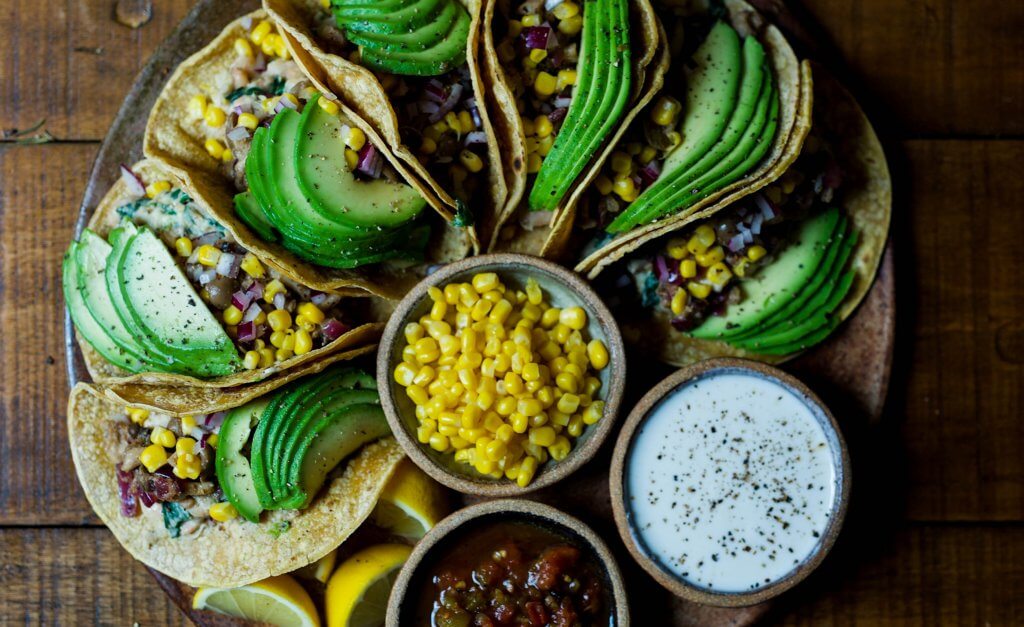 Saturday
9am: Muesli with nut milk and banana
10am: Instruct Bootcamp class
12pm: Leftovers from dinner or brown smoothie
2pm: Burritos
(Roasted potatoes, Mexican rice made with brown rice, kidney beans and chick peas)
6pm: Vegan burger (tofu)
8pm: Burritos round 2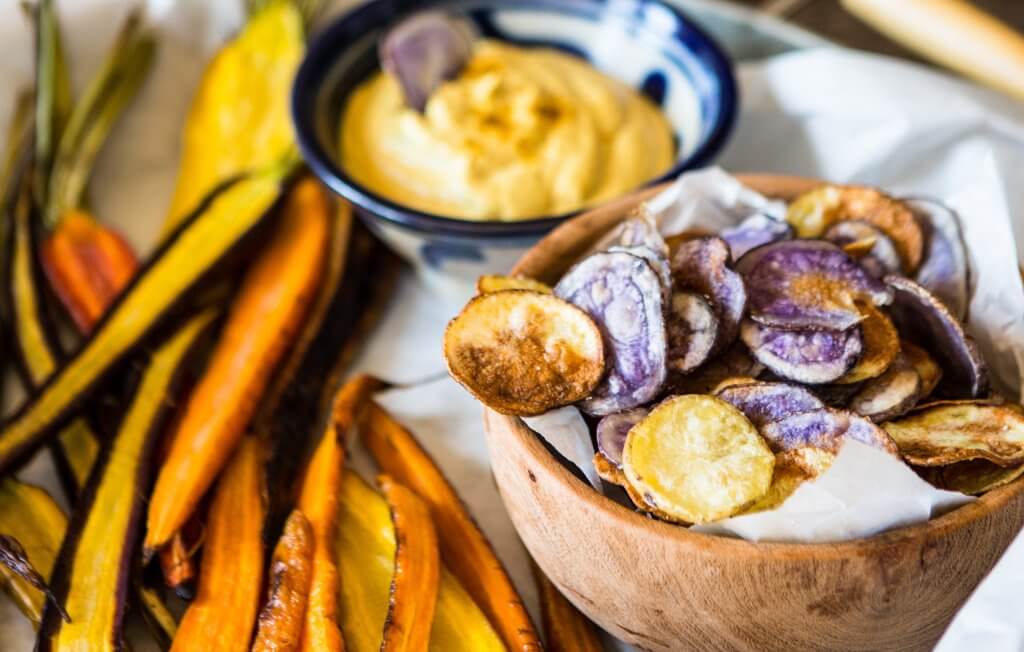 Sunday
9am: Porridge with blueberries and chia seeds
12pm: Beans on toast with dairy free butter
2pm: Slow run to get loose and stretch
3pm: Salad, soup or smoothie
6pm: Roasted root vegetables with broccoli
8pm: Leftovers or carrot and red peppers with hummus
Note: All oils are bad (yes including coconut oil) but Rapeseed oil has the lowest calorie count of all oils, it's still high in saturated fats (bad for heart and weight loss) so use sparingly.
I eat a lot of avocados, they are very high in the good fats but you still should not eat too many if you are trying to lose weight. I use them, as fats have twice the amount of energy as carbs so they are a great energy source for the long days.
Check out our Hard as Nails podcast:
Like this? You should check these out: