Four years ago, Gerard Prendergast (37) from Ballymun couldn't swim. Two weeks ago he took on one of the world's toughest endurance challenges – Deca UK. The event sees a small group of competitors attempt to complete 10 Ironman races in 10 days. Put mildly, it sounds brutal. But not so for Gerard who not only excelled in the event, topping the podium, but actually enjoyed taking part.
We caught up with Gerard to find out a little bit more about how he went from being a novice triathlete to Deca Champion in just four years.
What made you sign up for the Deca UK?
It seemed like a monstrous challenge so that's why I went for it. They also offer a Quin event over five days but I knew I could do that. With the Deca, I wasn't so sure I could actually do it.
I had to do eight laps of the lake, followed by 39 laps on the bike and 12 laps on the run.
You do the same course each day for 10 days, what was that like?
I had to do eight laps of the lake, followed by 39 laps on the bike and 12 laps on the run.
That sounds horrendous…
There is only one of these events so you don't get to choose the event for its views or course. But actually, there was a lot of wildlife. The bike course actually went through a nature reserve so I saw hawks, kites, geese, squirrels and deer which was a nice distraction.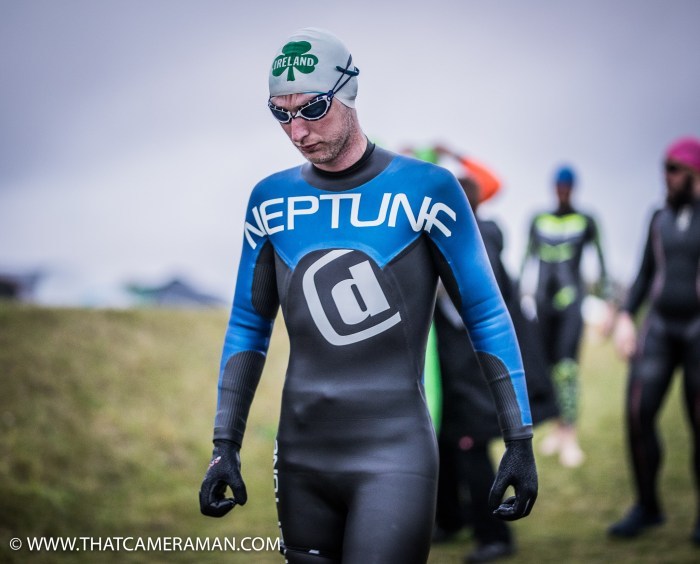 What is your background in sport?
I used to play a lot of soccer and futsal which is indoor football. I actually only have sight in one eye so I used to play for the visually impaired national team. However, the team broke down as we didn't have funding. I started running then when I was about 29 or 30. I took on 5km and 10km races and then went on to do a marathon.
I took part in the Dublin City Triathlon four years ago and I nearly drowned on the 600m swim. I was terrified and I swallowed lungfuls of water.
So when did you take up triathlon?
I progressed into duathlon and then I decided I would go for a triathlon. Although, I couldn't actually swim. I took part in the Dublin City Triathlon four years ago and I nearly drowned on the 600m swim. I was terrified, I started right at the back. I kept having to do breaststroke if you could even call what I was doing that and I swallowed lungfuls of water.
Endurance Athlete Jason Black Shares his Secrets to Success
So how did you go from that to a Deca Ironman in just four years?
After the Dublin City Triathlon I signed up for a couple of Olympic distance events and my swim started to get better. I did one race in Dingle and came 6th or 7th so that gave me a real push. Then I signed up for Ironman Wales, Ironman Lanzarote and Challenge Galway in 2015.
But still to go on and do 10 Ironman in a row is a different ball game?
Once I decided to go for the Deca I had a good plan. Back in June I did five days of half ironman distance in a row, then I did 6 days of almost full Ironman in early August and the double Ironman distance event in Mullingar after that.
How did you train for those kind of distances?
I train every day, even on my rest day I do a lot of stretching. I would train twice each day. On Tuesday, Thursday and Friday I do a swim and run session. Then on Monday, Wednesday and Saturday I do a bike and gym session with Saturday being my long bike day.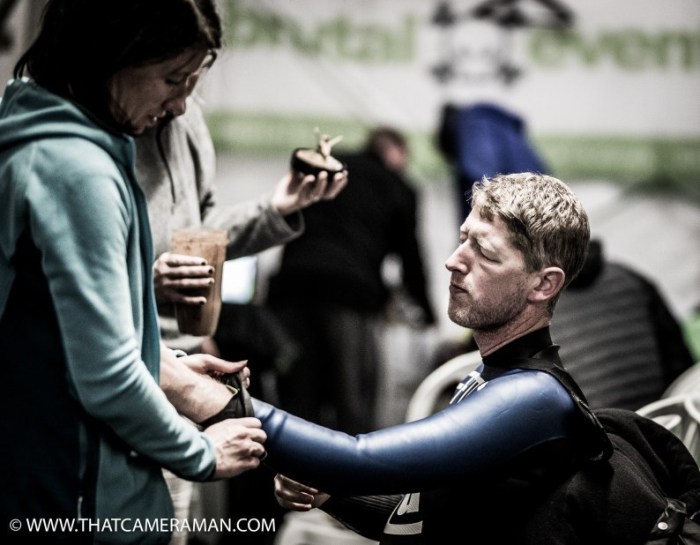 How do you juggle that with a job, wife and three kids?
I have my own personal training business so I take bootcamp classes every morning and then I train while my kids are at school. Then I am at home for family time and then sometimes I'll go back to work again in the evenings.
7 Things You Learn About Yourself on a Multi-Day Race
Let's talk about the race itself. What did a typical day look like for you?
I was pretty nervous on the first day. I just didn't know what to expect. But I found that my body just adapted to it. The swim took me about 1hr10min to 1hr15min, the bike took 8-9 hours and the run took 5-6 hours each day. My times were actually pretty consistent across the race.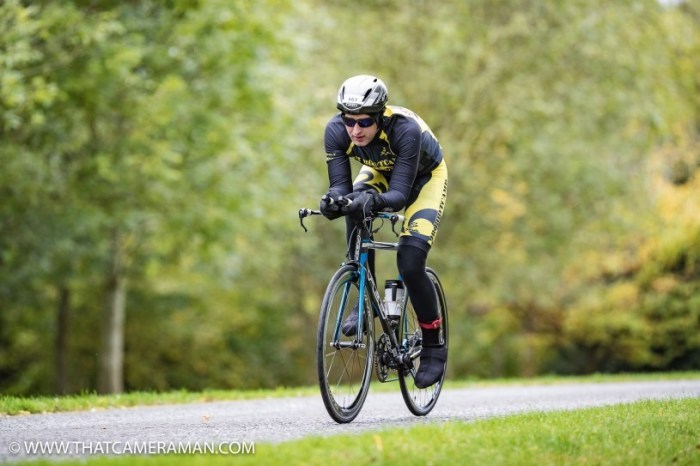 And what about transitions? Did you take longer transitions than you would in a single day race?
I tried to keep transitions pretty short. I didn't push too hard when moving but kept moving forward as much as possible. I used transitions to gain time as other competitors were sitting down, eating and I just kept going. I tried to eat on the bike or on the run where I could.
Speaking of food. How do you fuel on an event like this?
I am on a plant-based diet so I don't eat any meat or dairy. I had all of my food prepared in advance and ate proper food throughout. I would eat some avocado on toast between laps and had lots of soup. I also prepared curries and stews at home and brought them with me. My team would blend them and heat them up and pop them in my drinks cage on the bike so that was a great way to get food on board while I was actually moving.
I took on smoothies for recovery. I would blend up nuts and seeds, cacao powder, coconut and fruit so they were easy to get in to me. I didn't lose any weight and never felt deprived of food. Other guys were drinking cans on Monster and eating Mars Bars and they kept having to stop to re-fuel but I ate food that really sustained me.
My legs gave way underneath me, I fell twice and struggled to get up.
Did you have any low points?
Day seven was very tough. I had fairly hammered the first few marathons and my quads were feeling it. It was so sore and I had no power left. My legs gave way underneath me, I fell twice and struggled to get up. So I had a sit down and then my mates walked beside me for a couple of laps and I got to the finish line.
I knew then that if I could push through that I was going to finish the whole event.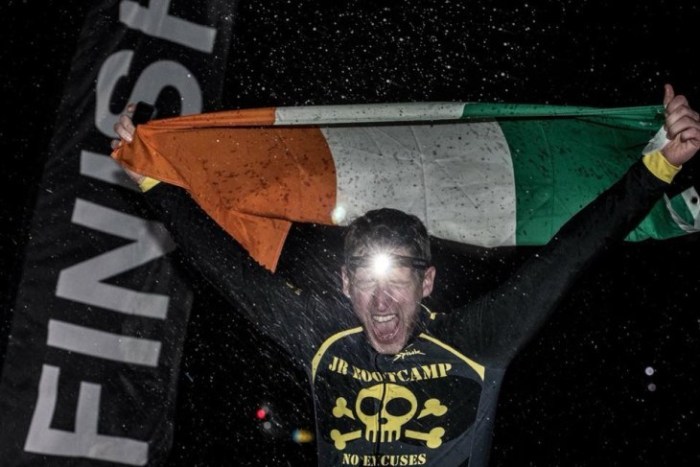 And what was the highlight?
Miriam, my wife, my mum and my three boys turned up on day eight. I was finishing a lap and there they were with banners, making a lot of noise. It was amazing.
And how did you feel when you eventually crossed the finish line on day 10?
It's indescribable. We did a Live FB video and the whole of Ballymun were tuned in. That was brilliant as I was able to watch it back and see it all over again.
And how was the body? Any aches and pains?
I felt pretty good generally. I had a bit of a quad issue but I did feel great. I felt like I could have gone again.
Check out our Hard as Nails podcast:
Like this? You should check these out:

Previous Post

Next Post