I could count on one hand the amount of hardcore Irish rock climbers I know. They are a small yet thriving community scattered around the Mournes, Glendalough and the north-west coastline of Ireland. I had the privilege of interviewing one such climber recently, Paul Swail.
The 36-year-old from Newcastle, Co Down is a fully qualified IFMGA Mountain Guide who is supported by Rab. He has climbed all over the world from the iconic El Capitan in Yosemite to the towering walls of Ha Long Bay in Vietnam. He is a skier, a sport climber, an ice climber, a big wall climber and a mountain biker. He splits his time between his base in the Mourne Mountains in Northern Ireland and the Chamonix Valley in France. He owns his own guiding company Paul Swail Guiding and when time allows he works with Barretstown training the staff on their climbing wall. By the sounds of it, he is a busy man but also one who is living a life that most of us would kill for. If anyone can convince you of the merits of leaving the plywood walls and safety mats of the indoor climbing scene or taking up the sport of climbing, it's Paul Swail.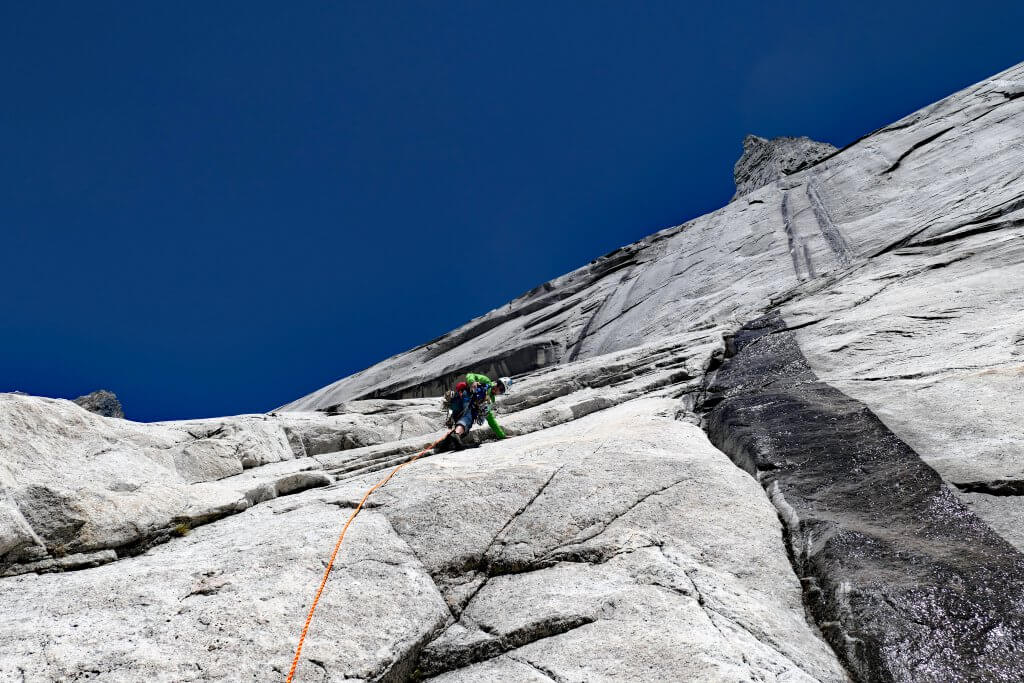 He has just returned from four weeks living off the grid in Patagonia where he and a few mates bagged some first ascents. It was an adventure in its purest form, made up of a collage of "river crossings, white-knuckle boat rides, hanging out with Gauchos, riding horses, 100+km of approach and descent, and gruelling load carries, all in the company of good friends". And that was just the build-up to the ultimate challenge, what they were all there for, a first ascent of the 1000m high, east face of the south Avellano tower. Outsider's Orla O Muiri caught up with him to discuss his latest adventure, the Irish climbing scene and all things life.
Why hadn't the south Avellano tower been climbed before?
You can't see it from anywhere. One of our friends John Crook found it and has attempted it twice but didn't succeed. This was his third time and I was just part of the trip. The weather and the conditions on the face of the cliff all came together and we got up it, which is quite cool.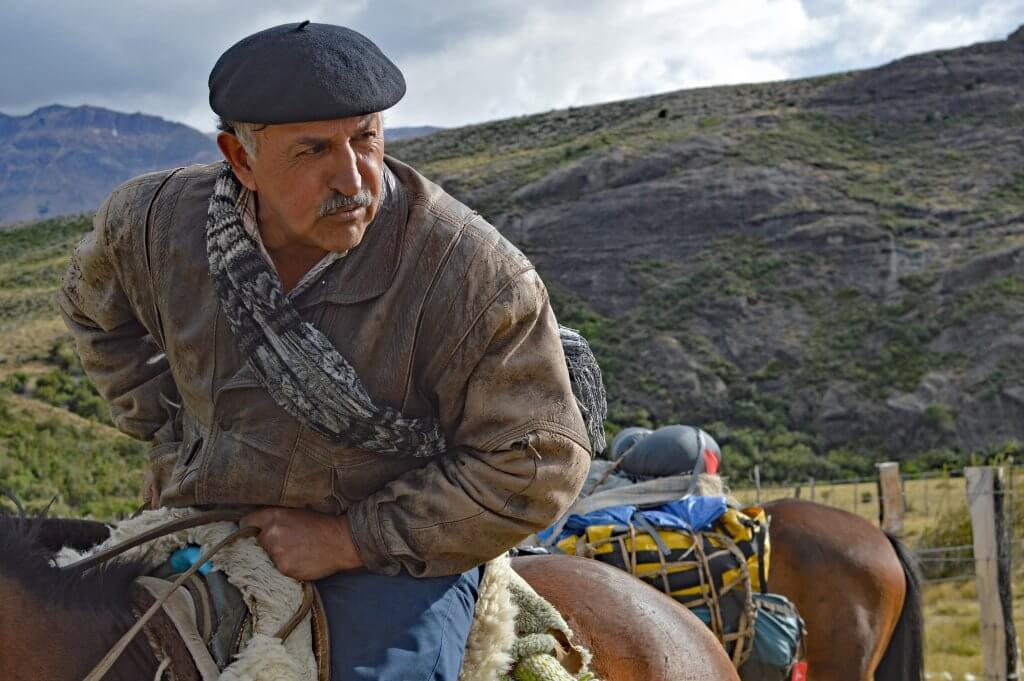 How many days did it take?
It took about seven days to get to Base Camp and establish it. It took so long because we had to use 4×4's, a boat, and a gaucho with his pack horse. We had to carry about 700kg of equipment and food between the five of us. The food weighed an absolute ton because we had about 20-25 days worth of supplies. We didn't have use of porters so we just had to carry it all ourselves once the horses couldn't go any further.
To the Test: Rab Firewall Jacket
Ultimately we climbed the big route in a day but we went with enough rope that we probably could have put 1000 metres of rope on the face. We had portaledges and that kind of stuff in case we had to go capsule style, which means you basically have to strap yourself onto the side of a wall and get up it by any means possible. But we had good enough weather that we were able to fix ropes up to halfway. We had a 3 am start and a 21hour day to get to the top and back down. It was quite cool!
Then we went and did three other new routes in a similar area. Altogether five of us went to Base Camp, four of us climbed the South Tower. And then once we got back down we split into two teams. Me, Will and John went and climbed two new routes, and the other John and Ruth went and climbed two other new routes.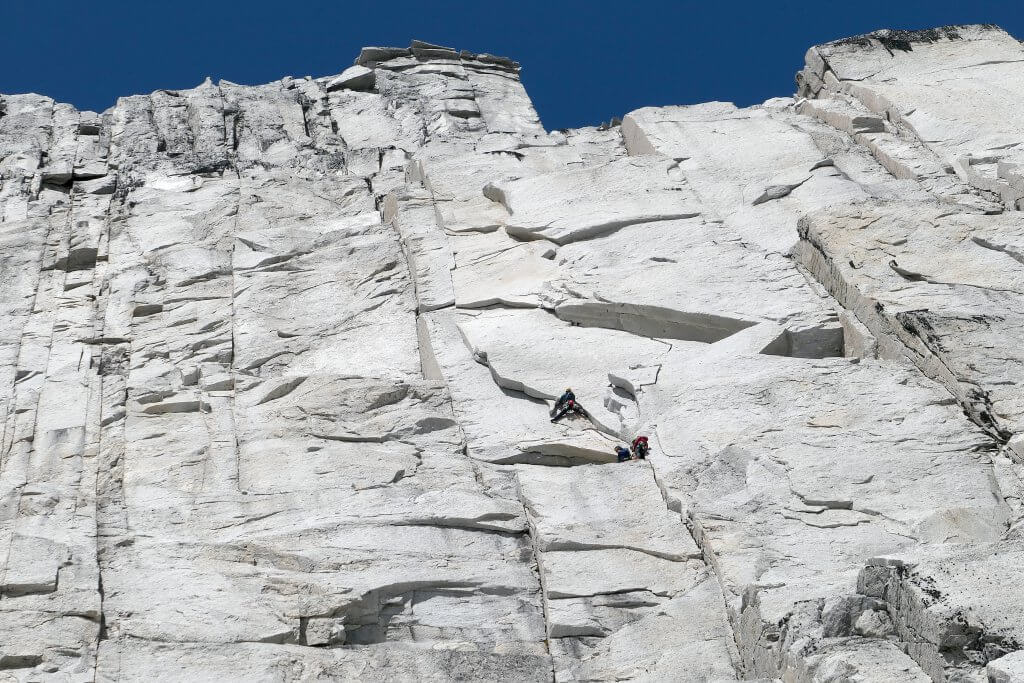 What was it like going off the beaten track in Patagonia?
The Chilean people were so nice and the hospitality was just incredible. Especially when we got off the tourist trail. Life is super simple for those guys. They live off of the land. They have a generator if they are lucky. They grow their own vegetables, bake their own bread, use their own animals as their source of meat. That was cool to see how different people live. And it was nice to be off the grid for a month, not to have to wake up in the morning and think how many emails do I have, not to look at your phone. It took a few days for all of us to get used to and then you just sort of forgot about it.
And then you wake up in the morning and roll over on your side and there's like 2000ft of exposure and you nudge your mate and are like 'holy shit man, this is incredible'.
How did you first get into rock climbing?
I started climbing in the Mournes. I had a pretty cool crew of people that I climbed with who were all of similar age, in our late teens, early 20s and we just climbed all the time and my career just naturally went further down the mountain guiding route.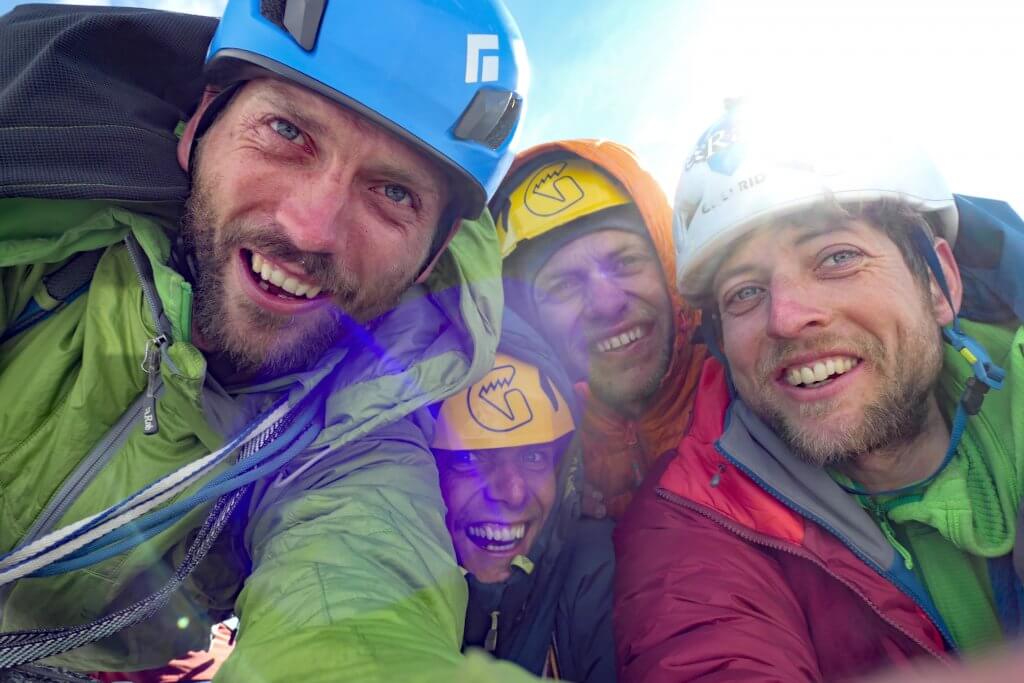 Do you think Ireland has something to offer the international climbing community?
Absolutely. I think the climbing in Ireland is the best climbing in the world. It's pretty special. It is quite unique, the ethics are strong, the scene is really small, it's not crowded and it's quite wild because not many people do it. Ultimately there is a lifetime of climbing to do in Ireland and still so much to be discovered.
I always come home and get quite excited to go climbing. It's different to climbing on the continent, it's much more adventurous. Your battling against the weather and the places it takes you are super special. There is so much good rock around Fairhead, around the Donegal coastline, the Fermanagh limestone, Alladie in the Burren and the Aran Islands! I don't think there are any other countries where there is still so much left to do.
The indoor climbing scene in Dublin is gone really popular. People love to climb at Awesome Walls and Gravity and that's a great way to introduce people but there are not that many people who are transferring it to climbing outside.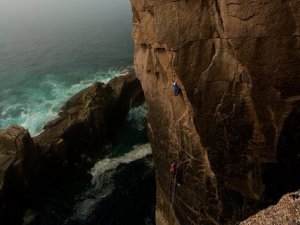 Why do you think people aren't transferring to outdoors?
I think it's a completely different discipline. There's an element of risk and adventure involved that you don't have inside. There are a lot more variables in the environment that you have to control, whereas inside it's quite sterile, nothing really changes. It's not cold, it's not wet, there's not loose rock or grass. I quite enjoy that element of discovery.
It's different from climbing indoors or on the really accessible crags like Dalkey and Ballyryan. You have a different kind of person who ventures further out. There's not that many of us in Ireland doing that kind of stuff. It's quite low key, no one is really after glory for going off and doing these things. You just do it for yourself.
Alastair Humphreys: My Life as a Professional Adventurer
You have climbed El Capitan, Half Dome and traversed the iconic Thank God Ledge. How do you keep your head?
With a rope on I feel reasonably comfortable in that environment. Once you get to a certain height it doesn't feel like you are that much higher. You're just really high! It's a totally psychological thing and I can just kind of tap into that which is cool.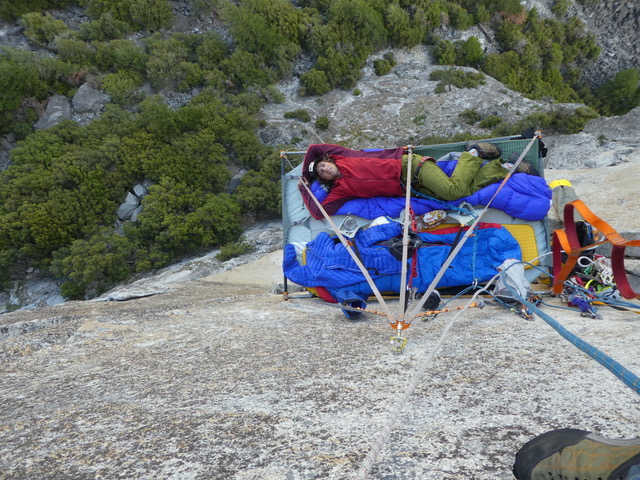 Can you describe the experience of sleeping on a portaledge?
You can get the best nights sleep of your life! They are really comfortable. It's really quite incredible to be lying under the stars. And then you wake up in the morning and roll over on your side and there's like 2000ft of exposure and you nudge your mate and are like 'holy shit man, this is incredible'. It's like vertical camping, it's really quite comfortable. You've got your nice sleeping bag, Thermarest, a good coffee, a hanging stove and nice food. It's not suffering! Especially in the likes of Yosemite, it's pretty comfortable. It just weighs a lot, that stuff is heavy!
Do you think anyone can do what you do? Hard work vs natural ability?
I think it's all about an apprenticeship. You need the skills to get yourself out of tricky situations. And that takes a lot of contact with rock and different rock types just to be able to figure out, 'well I'm in a bit of a funny situation, how do I get myself out of it?' In Patagonia, there were pitches of climbing that were hard. And it was 20 years of experience that helped me be like, 'have a think about this, see where you are going, stand on your feet, stop using your arms, it's not that scary, it's going to get easier'. That is 20 years of climbing through the grades to be able then to manage what your head is saying to you when you are somewhere that feels scary. I think for anybody who is interested if they put their mind to it and get involved then they can make it happen.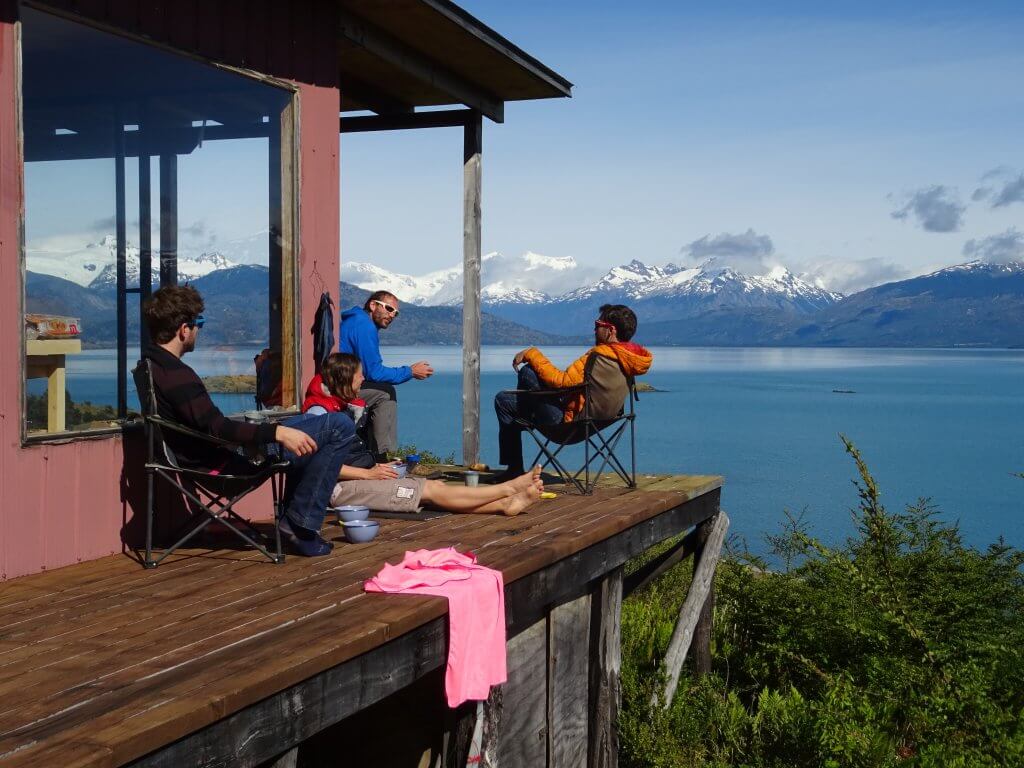 What's the plan for the year ahead?
So this year life is going to change because my wife is five months pregnant! But basically, two months of ski work, then Ireland for a month for the Fairhead Meet, then Chamonix, then the States, and then perhaps some campervaning around Italy. Life is pretty fun out here!
Paul Swail is an Irish IFMGA Mountain Guide based between Chamonix and Ireland. He is one of a handful of people in Ireland who hold the recognised Mountain Guide qualification and offers his services in all seasons, all over the world. Paul offers Alpine Climbing, Rock Climbing, Off Piste Skiing, Ice Climbing and Qualifications. If you are interested in Paul's services, check out his website. You can also follow his adventures on Facebook, Twitter, and Instagram.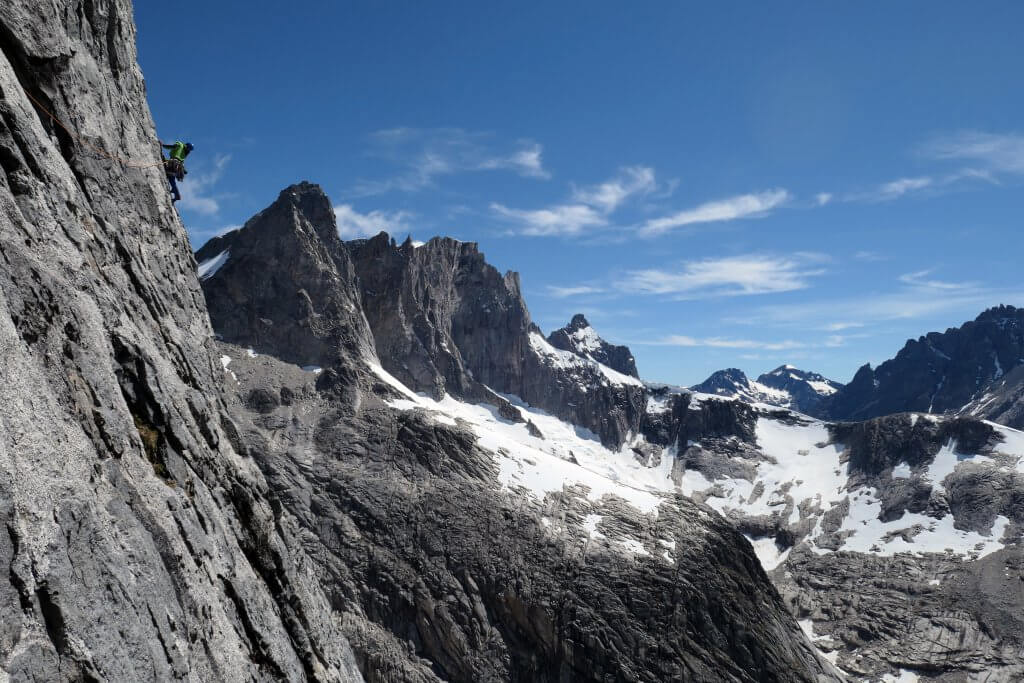 Check out our Hard as Nails podcast:
Like this? You should check these out:

Previous Post