Selling bed linens in her little shop in Dingle by day and Ireland's most accomplished ice and extreme swimmer by night, Nuala Moore is a force to be reckoned with.
Dingle's Nuala Moore is a veteran ice swimmer. To mention just a few of her accomplishments: She is one of only six people to swim around the coast of Ireland in a 1,330km relay over 56 days. She then did a double-crossing Relay of the English Channel and swam the Bering Strait from Russia to the USA in some of the most dangerous waters in the world in a relay. She was the first Irish swimmer and the sixth woman in the world to complete a 1000 metre swim at 0 degrees in the Arctic Circle. Her latest challenge will see her head to the 'end of the world' to swim in the waters where the Pacific Ocean meets the Atlantic Ocean. She will (if all goes to plan) follow this up with a solo double crossing of the Beagle Channel!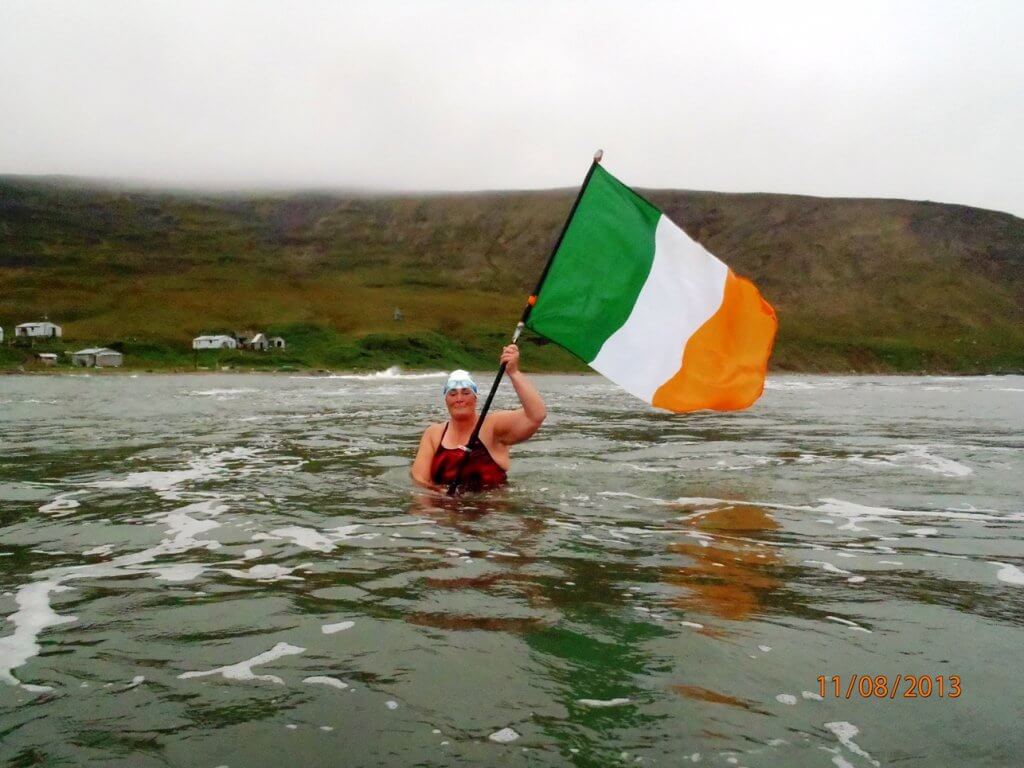 Cape Horn is a rather notorious spot off the southernmost tip of South America. Also affectionately known as the graveyard of ships, it is where the Pacific and the Atlantic oceans meet. The Beagle Channel is one of three navigable passages through South America, which forms the border between Chile and Argentina. Nuala plans to swim from Italy Glacier in Tierra del Fuego to Isla Gordon, a two-kilometre crossing and perhaps back again if the conditions are right. Only one other person has completed this swim.
Meet the Lads Driving 17,000km from Mayo to Mongolia this Summer
She is facing water temperatures of 6-7 degrees, big waves and 4-7 force winds. "I have absolutely no idea what is ahead. There's no land west or east of Cape Horn and that is why the weather is so difficult. The wind at the moment is horrendous and it flips west and east very quickly making the depth, size and feel of the water very sickly to move in."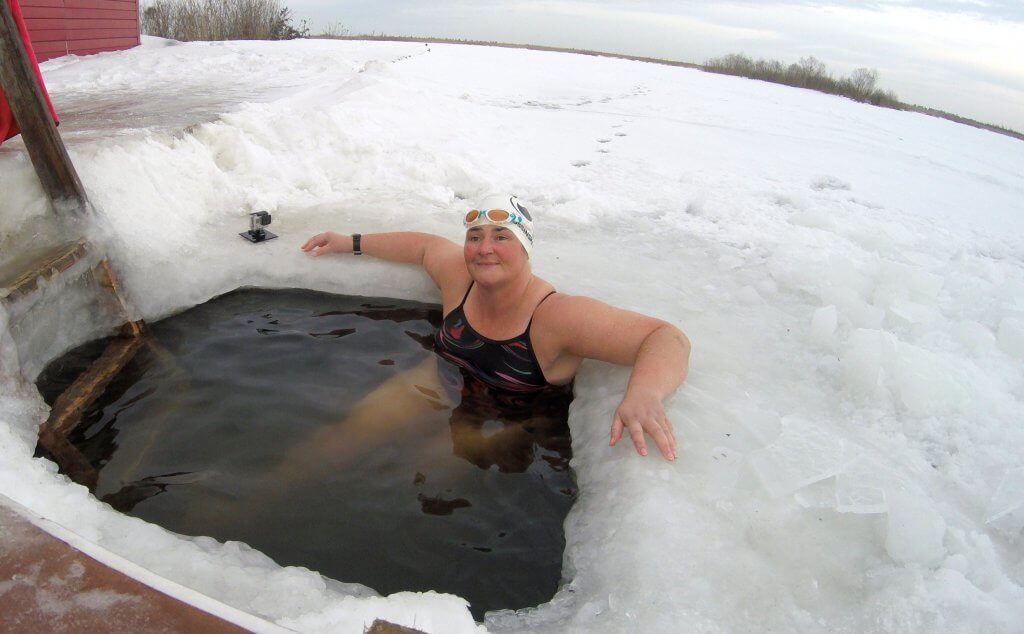 The effects of cold water swimming on the body are not to be taken lightly. "The things you have to look at is depletion and cold water incapacitation because once your arms and legs go below a certain temperature, you lose up to 3% of your muscle power. Once you start to power down, that's when injuries occur.
"One of the possible outcomes of my adventures is death. I've been in situations before where the swimmer gets separated from the boat and they can't get you in because of the conditions. You have to be able to steady yourself and wait. I was in the middle of the Bering Strait and I could not get into the back of the boat. You have to keep focused and not panic. It's freezing with massive ten-foot waves around you and you're saying please god, get me out. But at the same time, I still wake up at 3 o clock in the morning terribly excited by the balls of steel that I have to take on these challenges!"
Nuala's background has set her up perfectly for a life spent in the water. "I grew up in a fishing family of complete extremes. I would come home to my fisherman father and say I just swam in 0 degrees and he'd say, 'a man could live for three days in that water.' When we were 10 or 11 my father would take us out into the mouth of the bay and we would just jump over the side of the boat and swim home."
And by the sounds of it, she has not changed one bit in adulthood, "In the summer in Dingle, my sister drops me out to a point in Beenbawn and I just swim home. My clothes are on the pier so I have to make it home! Twenty to ten and you might see me walking on the main road in my swimming togs and flip-flops."
Years of back to back immersions in frigid waters has made Nuala's body very able to deal with the pain. "It's about pain management. When I went to Russia first, I swam in 0 degrees, -33 air and I thought I was going to die. It's fascinating when you are stuck in a confined area of your brain. In temperatures that low, you lack the ability to process the fact that there is a ladder right beside you. Even though I could exit at any point I was thinking that I was going to die. The anxiety and stress attached to stuff we don't understand is massive and that's where the acclimatization comes in.
"Because all of the variables are just variables, the one thing I'm capable of is greatness. I am capable of doing it, the rest is just clutter."
"You train for your recovery, you go in for five minutes, you go in for 10. And once you start processing what's happening to your body, then it's just a checkbox. You train to recover. If you are having a bad day, or you were out last night or you've worked for seven days straight, all of that has an impact on your physical body. If you are too tired to deal with stuff. If you are to go in then and take all of this into cold water, the cold will take you. When things go wrong I know how to deal with them.
"I train for the moments that take my breath away. I train for the moments I want to cry or have those tantrums. I discovered a long time ago that you can't cry and swim because your goggles fill up. There are people in life that when the shit hits the fan they go and put the kettle on or there are people who slam the door. For people like me, you have to be the person who puts the kettle on, steadies your ship and keeps moving."
The struggles to live out her dreams at times seems almost insurmountable. She is constantly facing obstacles, the biggest been lack of funding. "I've spent over €50,000 of my own money on my adventures but I just can't leave it behind me. Because all of the variables are just variables, the one thing I'm capable of is greatness. I am capable of doing it, the rest is just clutter. For me, it's soul destroying to shrink your dreams because you can't get the assistance. I know people around Ireland that would give their left hand to do these major projects but they don't have the ducks to line up. It's very hard when you can see that cusp of how phenomenal you can be, it's very hard to step back. My family would be 100% behind me, except that I've spent all my money on this and I'm living in squalor!"
When she swims, once she puts her earplugs in and her goggles on she can no longer hear or see anything. So where is the enjoyment you ask? "In the freezing temperatures, it's the challenge. You bring your body to a point and then you bring your body back out of it again and that's a journey. Yes, you don't really see anything but your breathing is meditative and you just power through. It's a trigger thing when you push your body to the abyss and back out again. There's a sense of greatness, I suppose, control over things that would normally take you. In conditions of vulnerability, sometimes I think we are vulnerable to our own expectations and sometimes you can match it and sometimes you can go far beyond it and think wow you know what, I am phenomenal."
If you can spare a few euro to help Nuala cover some of the costs of her Cape Horn swim she has set up a GoFundMe page for you to donate.
Check out our Hard as Nails podcast:
Like this? Check out these:

Previous Post

Next Post