Ultrarunner Carol Morgan (44) had an incredible year of racing in 2017. She won The Spine race (joint sixth overall), a brutal race which encompasses the entire length of England's Pennine Way. Then she won Dragon's Back (ninth overall) and The Kerry Way Ultra (fourth overall). And this year is already sizing up to be another cracker as Carol has just won the Spine Race again (eighth overall). Born and reared in Glasnevin, Dublin, she is now maturing like some old cheese in Yorkshire (her words not mine!) while working as a nurse and quietly and without fuss taking the endurance world by storm. Orla O Muiri caught up with her to talk about her love of the sport and winning The Spine.
Carol Morgan is the ultrarunner you've heard whispers about on the endurance circuit, seen her name pop up on race sheets and podium lists with a little Irish flag attached to it, yet you don't know anything about. Her choice to stay out of the limelight and to simply compete just for the love of it is to be highly commended in an age when it's all about social media followings and sponsorship deals.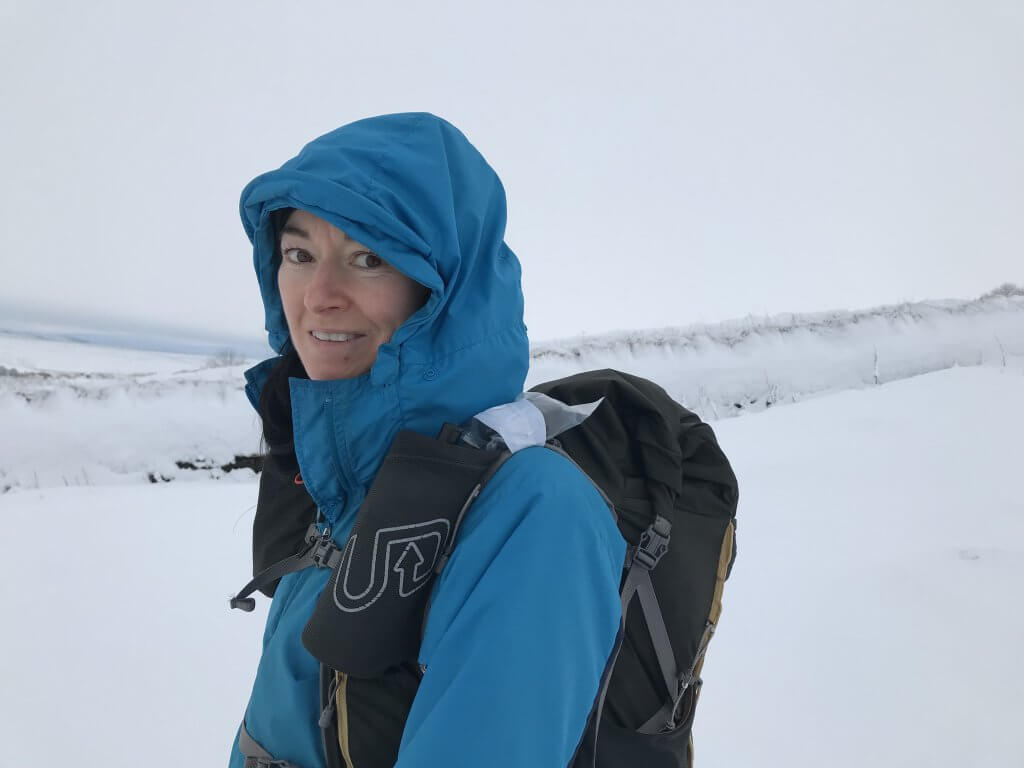 Carol has raced in some of the top ultras in Europe including the Columbia Sportswear UTMB and CCC. She recalls a moment from her UTMB experience back in 2016, "I didn't have my best race. It was a very hot and humid day. Being Irish doesn't prepare you for hot European days like that! I was ill during the race and lay down for an hour to try and get my stomach to settle. That plan worked really well and I had a brilliant finish in the most amazing electric storm. I was running along like a mad woman in shorts and a t-shirt waving my arms around, laughing, soaking wet and warm. I was so happy, I felt like I was flying, while some of the other runners were huddling under trees putting on their waterproof gear."
Interview: Eoin Keith Prepares for the Columbia UTMB
The scene she describes so eloquently is a little different from the conditions of this year's notorious 431km non-stop Spine Race. "There were 50mph winds with a chill factor of minus 16, snow drifts up to my belly button that I fell into in places. I guess that's what makes it such an interesting race, the unpredictable conditions."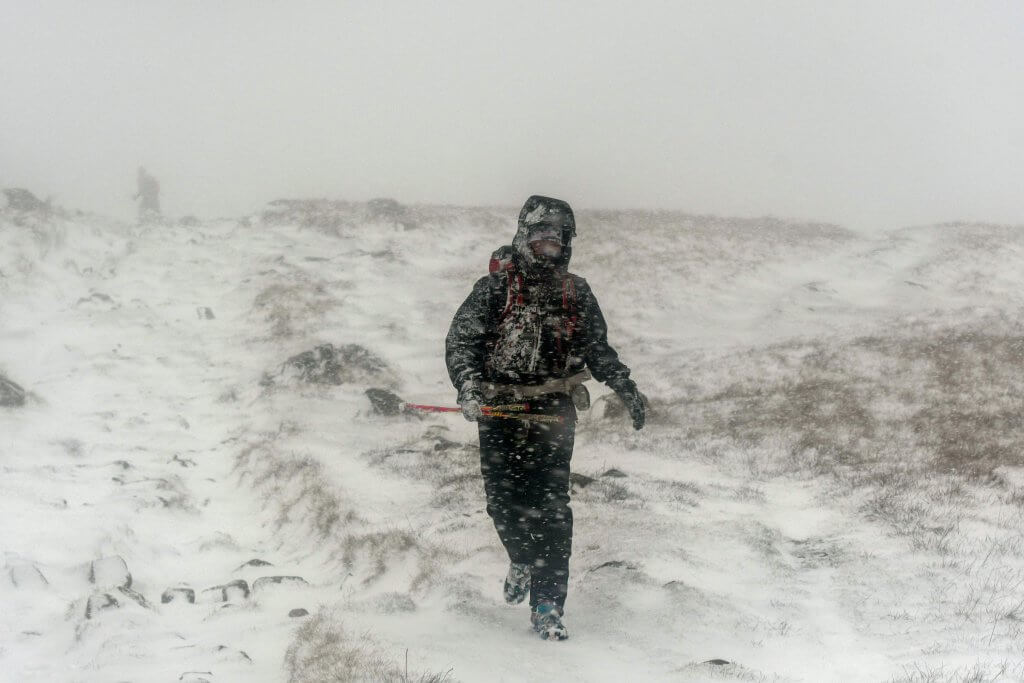 Conditions like that means gear is more important than ever. "It was so cold, at one stage I had six layers on the top, including two jackets and three layers on the bottom. I was wearing three head coverings, snow goggles, a head torch, two pairs of gloves, waterproof knee length socks and a pair of shoes. There were a few points where I wondered if I have to put another layer on, where will it fit! My bag was about 5.5 kgs, full of mandatory kit. It's well over 10% of my body weight."
"I was falling into and pulling myself out of snow drifts which was very tough and slow but looking at this beautiful vivid red sunrise rise either side of a distant hill. It was so beautiful I had tears in my eyes."
Sleep deprivation goes part in parcel with multi-day races. This year Carol managed to get 16 hours of sleep and that was only because the race was put on hold due to the brutal conditions. "The first because I was very cold when I came down off Great Shunner Fell, so I found a barn to warm up in and slept there a while, I had been going for about 36 hours at that stage." And with sleep deprivation comes hallucinations, "I tried to collect a chip box last year on The Spine. I went back up a hill after running past it, when I got there it was some snow in a crevice. On another occasion, I thought my husband was a stranger in a flashers' mac!"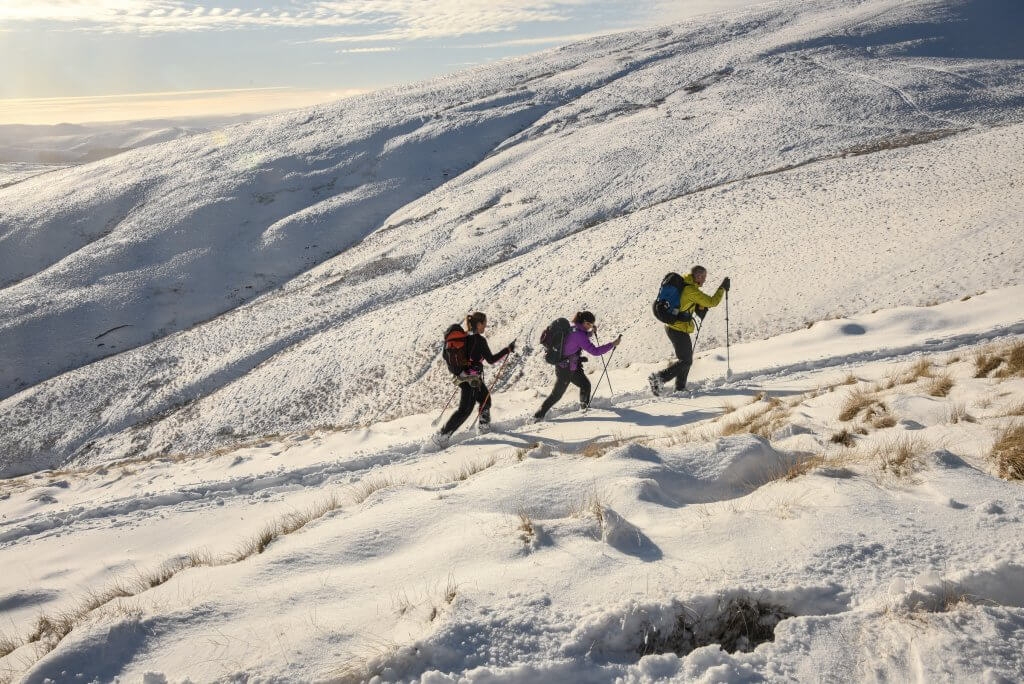 The race definitely takes its toll on your body, "I was very tired afterwards. I struggled to sleep immediately afterwards. I'd nap and try and rest, and then boom, a few days later I slept for almost 24 hours straight, and then 10 hours a night for a week. I had a few niggles, blisters and sore muscles afterwards, nothing long lasting."
But for Carol, the highlights far outweigh the negatives and the weather just added to the appeal of this challenge. "The Cheviots were simultaneously the hardest and most beautiful bit of this year's race for me. They are perhaps the most isolated English mountains. I was alone for almost all of them which I love but I was tired because I had done almost 250 miles by then. I was falling into and pulling myself out of snow drifts which was very tough and slow but looking at this beautiful vivid red sunrise rise either side of a distant hill. It was so beautiful I had tears in my eyes. I was moving along thinking this is such an honour to be here, see this, experience this. It was a fantastic finale to a brilliant holiday week."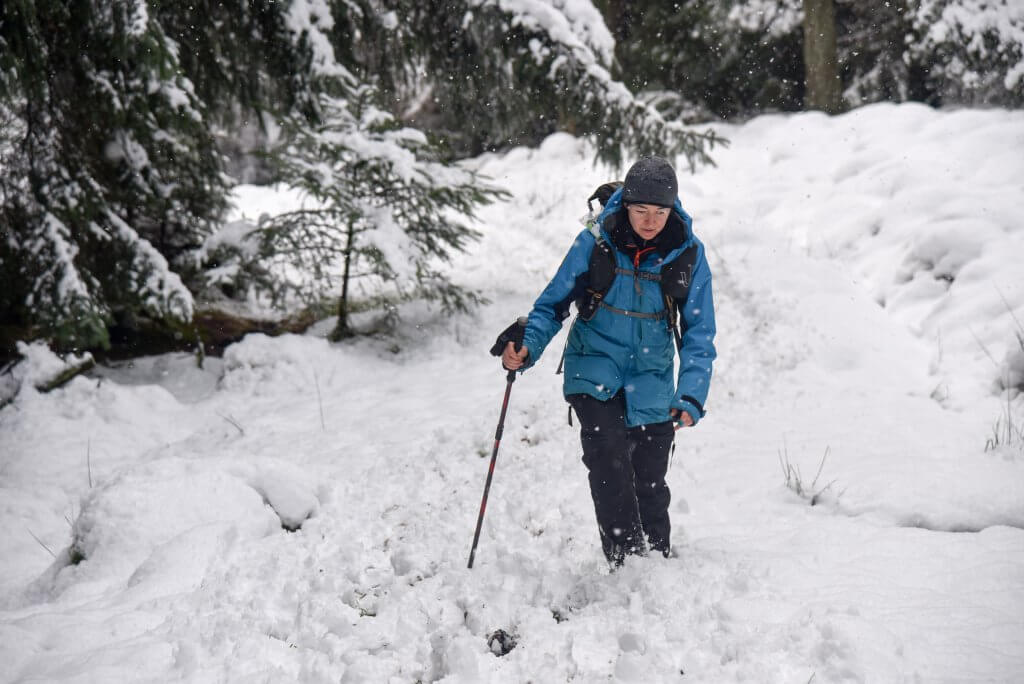 The toughest part of the race for Carol was Cross Fell, "It was minus 16 with the wind chill. It was hard to walk into the wind, hard to stand up because there was some snow on the ground mixed with ice. Perhaps the toughest conditions I've ever been out in. I was cold, a little scared and a little frustrated with myself. But there were so many positives and learning points for me to take from it (like I can get through that!). It's good to find out just how strong we are."
For her, the decision to run and to enter events like these is simple, "I love to test and challenge myself. I love the freedom of the wide-open spaces, the beauty and permanency of the landscape, exploring new places and the unpredictability of the conditions and weather. When things get hard, I try to concentrate on appreciating nature and the lovely paths and trails that others have protected for us to enjoy."
Check out our Hard as Nails podcast:
The next race on the calendar for Carol is the Cape Wrath Ultra in May.

Previous Post

Next Post