What better way is there to spend your summer than driving a piece of tin 17,000km from Mayo to Mongolia as part of The Mongol Rally?!
"It's brilliantly simple. We give you a start point and a finish point but where you go or what you do in between is entirely your steaming bag of adventuring magic. We recommend that you don't spend too long planning your route or pouring over useful maps or guidebooks. Find out what's there when you arrive. Unleash the unexpected." – The Mongol Rally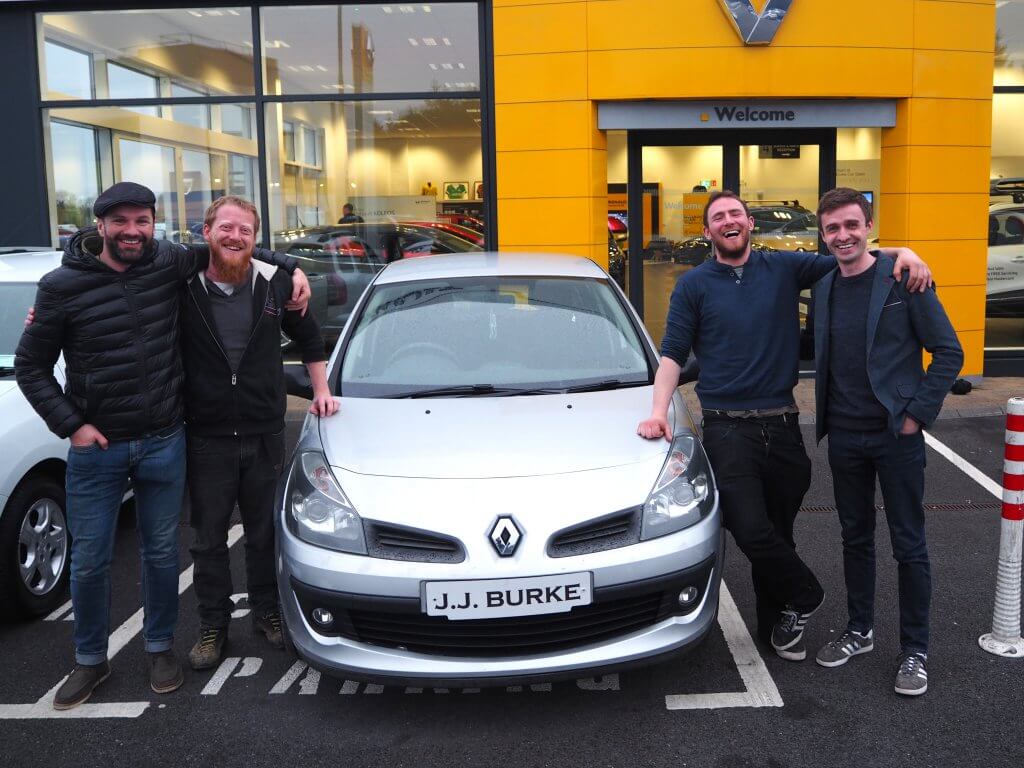 Four Irish lads will take on the ultimate motoring challenge this summer. They will squeeze into a 1.2-litre car from J.J. Burkes Car Sales and drive 17,000km from Mayo to Mongolia. The team will drive across three deserts, five mountain ranges and thirty-one countries including Albania, Iran and Russia en route to Mongolia. This is all part of the quirky international event known as The Mongol Rally. They are doing it not just for the thrill of adventure but to raise money for the Dublin Simon Community. They have so far raised €3,363 and counting.
Ross Edgley's Epic Island to Island Swim Pulling a 45kg Log
The team consists of three Mayo lads from the Westport area; Joe McGing, David Kelly and Ben Ruddy. And one Wicklow native, Luke Cafferky. For some of them, this adventure has been a lifelong dream, for others just a few months in the pipeline. Ben says, "I've been thinking about doing the Mongol Rally since I first heard stories about it in 2009. It's billed as the "greatest motoring adventure on the planet", and not one to shy away from adventure, I thought it was worthy of my bucket list. I'm one of those people who would prefer to do something instead of look back in regret as an armchair warrior in years to come."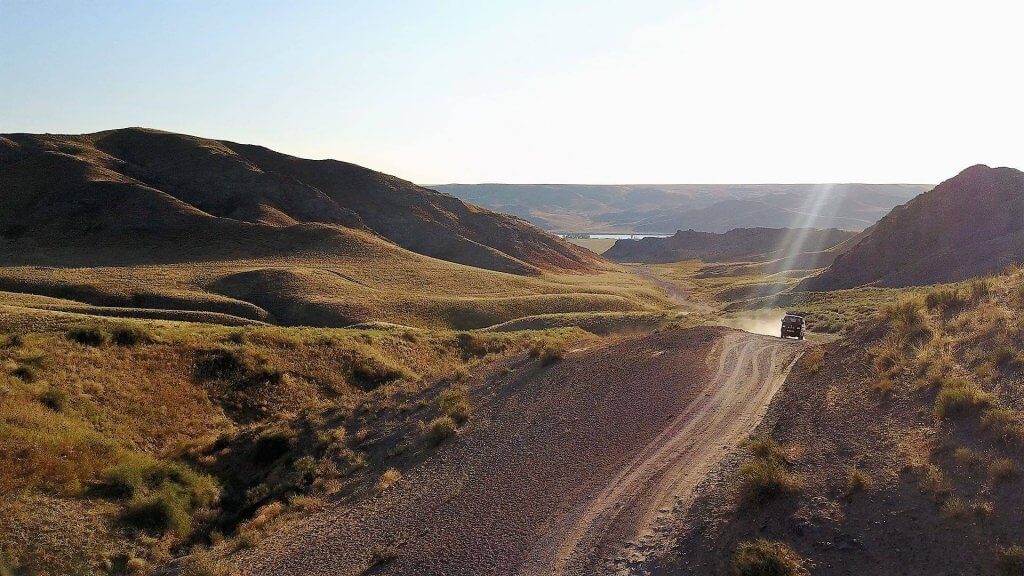 Four grown men in a fairly small car day in day out for three months may be cause for alarm. But the team is not worried, "Undoubtedly there will be arguments from time to time but the highs will greatly outnumber the low points on this trip, I am certain of that. It's a trip of a lifetime so we'll have to take the good with the bad," says Dave. With Luke adding, "I'd like to think that all will be well. We are all like-minded people looking for adventure which I think will help and the good thing about it being four people is that it is four different personalities to help defuse any stressful times. I can possibly see one or two heated debates though, maybe about Trump or religion."
"At times we'll be driving at over half the height of Everest, so it's sure to be as much a challenge for our car as it will be for our bodies."
Individually they are no strangers to adventure. Ben is a former scout, a rock climber who cut his teeth on the cliffs of Ailladie in Co. Clare and has spent his days kayaking in the Canadian wilderness and hiking the ABC trail in the Nepalese Himalaya. Dave has 35 countries to his name and Joe has explored southern Africa and travelled South America solo. While Luke followed his travels in South America (where he met the others) up with a nine-month stint travelling through Asia and Africa, followed by two years in Australia, a trip to the Antarctic, and four months in Central America and Canada.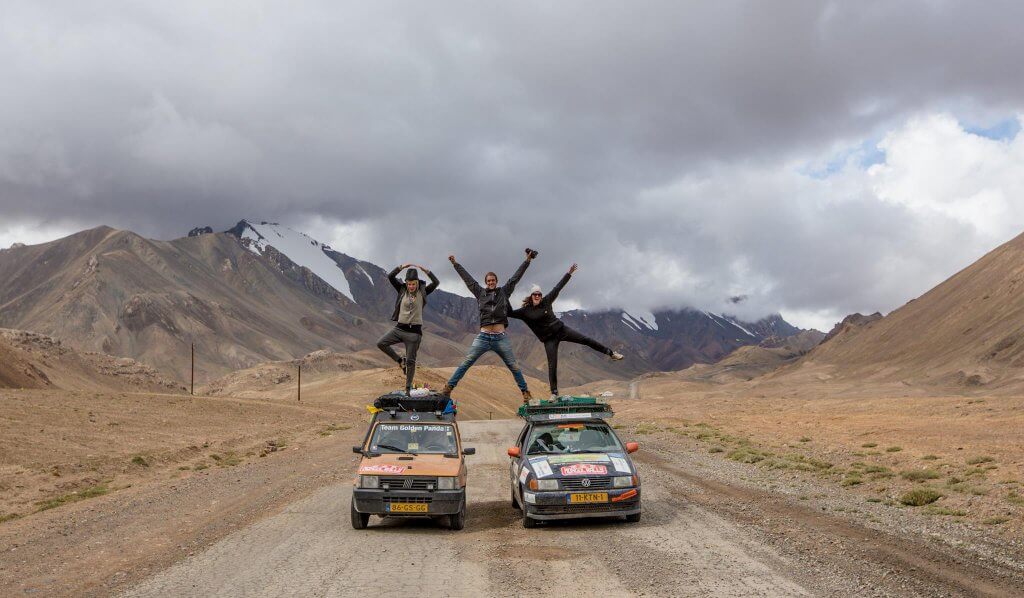 So, collectively they seem more than capable to take on The Mongol Rally. "We're trying to take the trail less travelled on the way to Mongolia, so undoubtedly each day will bring new treasures. We're most excited to see The Islamic Republic of Iran and the history of the Persian Empire. After soaking up the culture of Iran we'll literally take the high road and travel along the world's second highest road – The Pamir Highway – running along the border of Tajikistan and Afghanistan. It's known as 'The Roof of the World' and formed a vital part of the old Silk Road connecting East to West in ancient history. At times we'll be driving at over half the height of Everest, so it's sure to be as much a challenge for our car as it will be for our bodies." With Luke adding, "I think it is going to be a blast! We won't be driving crazy distances every day so we will be seeing a lot and making the most of our once in a lifetime trip. I think the border crossings will be very interesting moments in our lives for sure," says Ben.
Life on the road
One of the toughest aspects of this challenge will surprisingly be sitting in a car all day. But the men have a few plans to keep themselves entertained when they tire of looking out the window. Ben thinks they will revel in the chance to be, "a little disconnected from the online world. Putting away the phones and getting off the internet will force us to do what our ancestors used to do – have a conversation. It's a bit of a lost art, but we have a few months in a tin can to perfect it. Maybe when we come home we can set up a school of banter to teach people how to have a proper chat in more than 160 characters."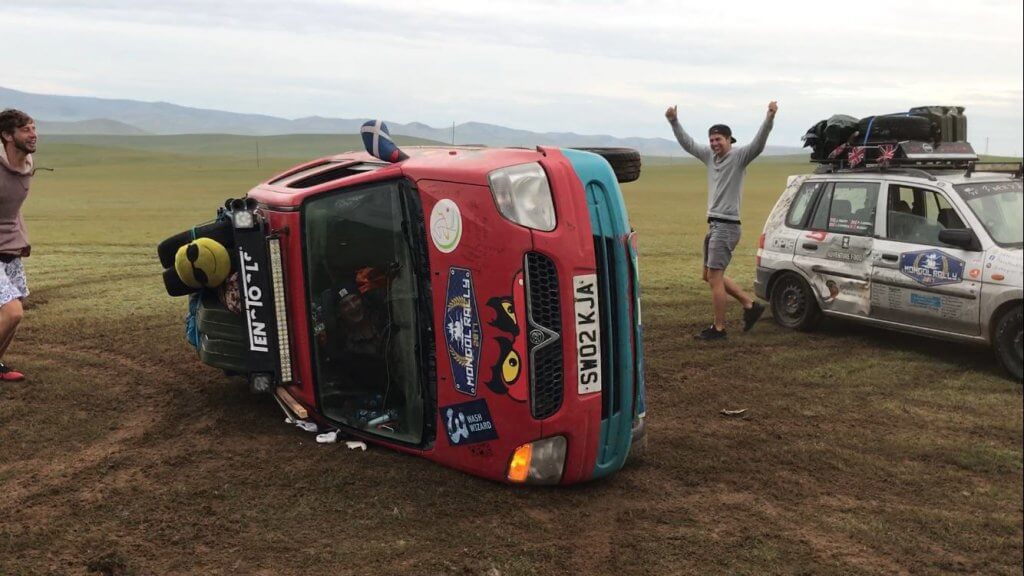 With Dave wholeheartedly agreeing, "We plan to keep the driving to about five hours a day approx. This will give us plenty of time to see and enjoy the sights along the way. There will be the occasional beer or two some evenings along the way and we are bringing hurls and sliotars and a football. So we are looking forward to enjoying playing some Gaelic games in central Asia and the Iranian desert!"
The team of four will set off on the ferry from Rosslare to France (thanks to Irish Ferries) on 9 July, and if you can help them with any aspect of their trip, they would greatly appreciate it. If you would like to donate towards the team's expenses, or if you have a practical item you think they could use on the journey, you can do so on their website. You can also donate to the Dublin Simon Community here.
Check out our Hard as Nails podcast:
Like this? You should check these out: 

Previous Post

Next Post