If you are heading west for the weekend and looking for things to do in Galway aside from just eating and drinking then you have come to the right place!
There are no two ways about it Galway is a place brimming with good vibes. It's arty and cultured. There's a ton of outdoor activities to try your hand at, the scenery is on point and well, it's just a pretty cool place to hang out in. The city itself is a thriving mixture of quaint pubs, live music, street theatre, Aran jumpers, market stalls, and cobbled streets. Then step outside the city walls and go explore the county itself. The stunning coastline that makes up the Wild Atlantic Way, the rugged wild beauty of Connemara and the many islands. There are so many things to do in Galway, we guarantee you won't be bored.
Things to Do in Galway: on Land
Walks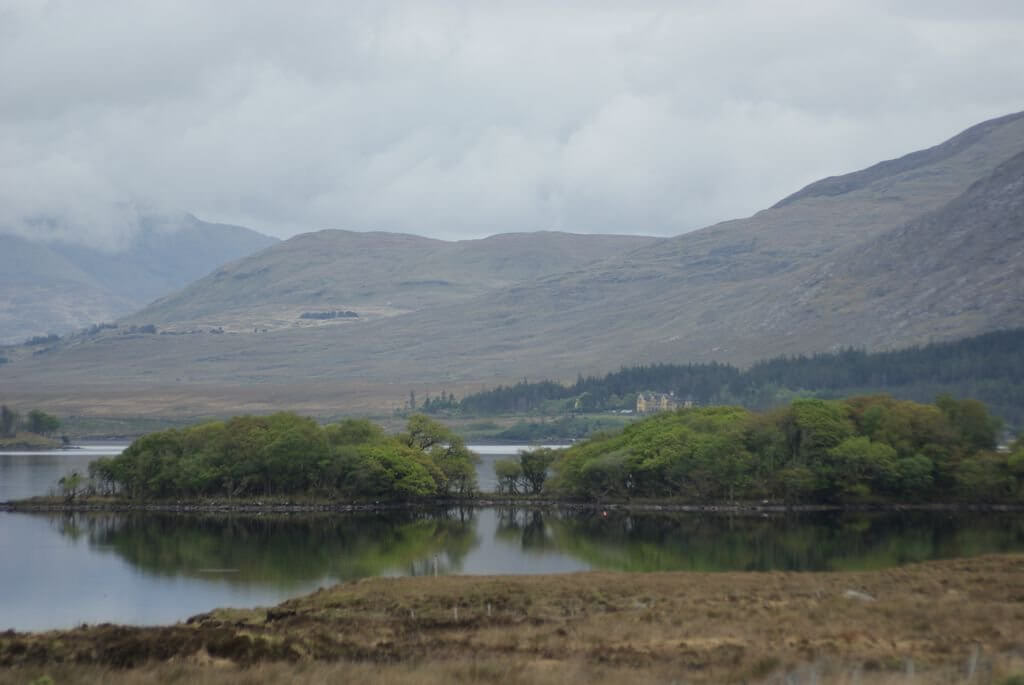 There are plenty of stunning walks to try in Galway to suit all abilities. For an easy, waymarked walk, check out Knockma Forest Walk in Tuam. The view at the top of the climb is something special to behold with some stunning neolithic cairns to see. Two of which are rumoured to be the burial places of Queen Maebh of Connacht and of Finnbhearra, King of the Connacht fairies.
There are four walking trails of varying distances in Portumna Forest Park. One is the Rinmaher Walking Trail, which is a singletrack loop with great views along the lakeshore. Then there's the Diamond Hill Trails in Connemara National Park. Lastly, we are big fans of the Omey Island Walk, a 5.6km trail on the stunning tidal island.
Check out our full list of walks in Galway.
Islands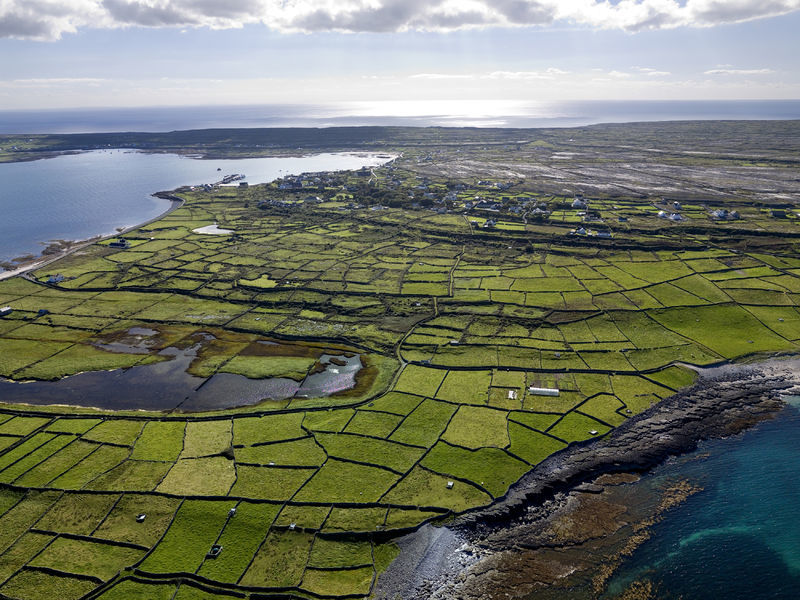 Galway has an impressive cluster of islands just off its coastline. And they are just waiting to be explored.
Mason Island
This island has been uninhabited since 1957 but it contains one stone cottage which sleeps 11 people. So it makes for the perfect little getaway! Although you'll have to haul all your supplies with you as there are no shops, pubs or restaurants. It can really feel like your own private paradise if the elements play ball, with white sandy beaches and crystal clear waters. There are no ferries to Mason Island but the owner of the cottage offers lifts in his Curragh.
Inisboffin
From the moment you step off the boat, you feel like you are transported to somewhere far further than you have travelled. Bursting with character it is home to white-sandy beaches and tropical coloured waters. And fear not, there is plenty to keep an active soul occupied here – from bikes and hikes to kayaking, diving and fishing you definitely will not get bored. Lively trad music sessions almost every night of the week. There are three sailings per day during the summer months and two per day during winter from Cleggan Pier in Connemara. Inishbofin has something for everyone.
The Aran Islands
The Aran Islands will bring back fond memories for some of the school trips and summer holidays spent riding bicycles around this gem of an island. Inis Mór is the largest and is home to Dun Aonghasa. Then there is Inis Meain and Inis Oirr. The islands can be reached by ferry from Rossaveal. A must see spot is the Serpent's Lair or the Worm Hole on Inis Mór. It is the home of the Red Bull Cliff Diving Championships. Watching someone dive into this stunning natural pool into the roaring Atlantic below will simply take your breath away.
The Road Less Travelled: Our Whistle Stop Tour of Ireland's Wild Atlantic Way
Roadtrip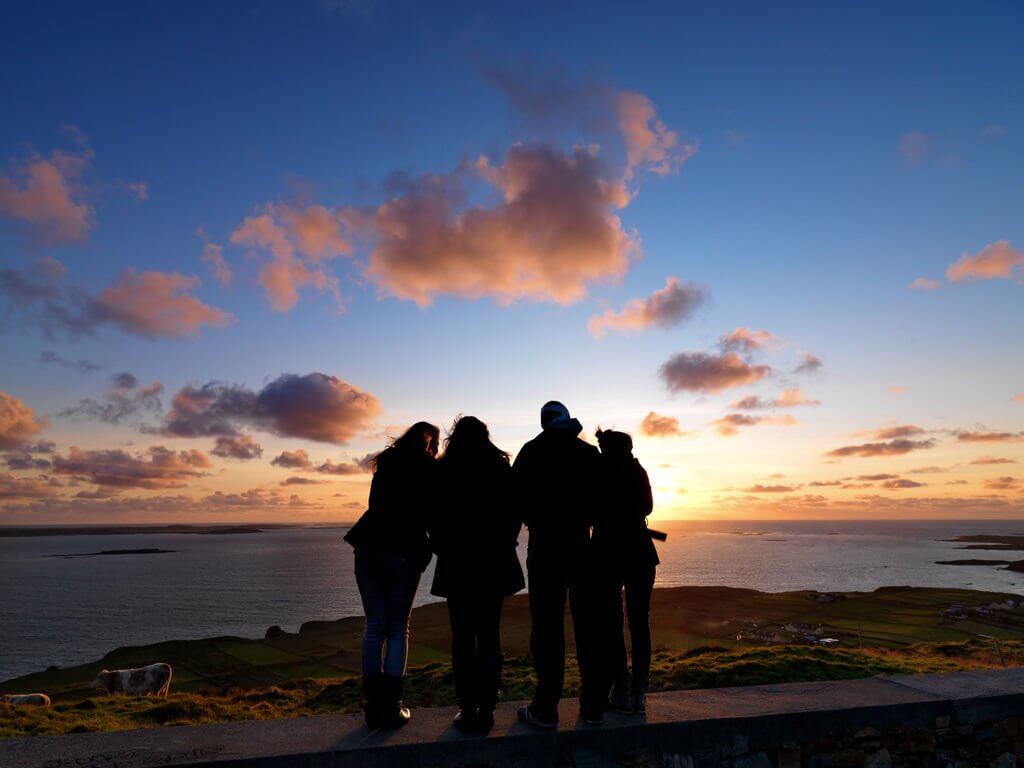 If it's bucketing down outside while you are there, then load up the car and take a drive. There's the 123km Connemara coast drive where you start in Galway and head for the coast and Clifden's famous Sky Road for the best views of Inisturk and the Twelve Bens. Plus there are several megalithic tombs, Standing Stones, and Promontory Forts scattered along the way. If the tide is right, go explore Omey Island, which is reached by driving across a sandy causeway.
Cycling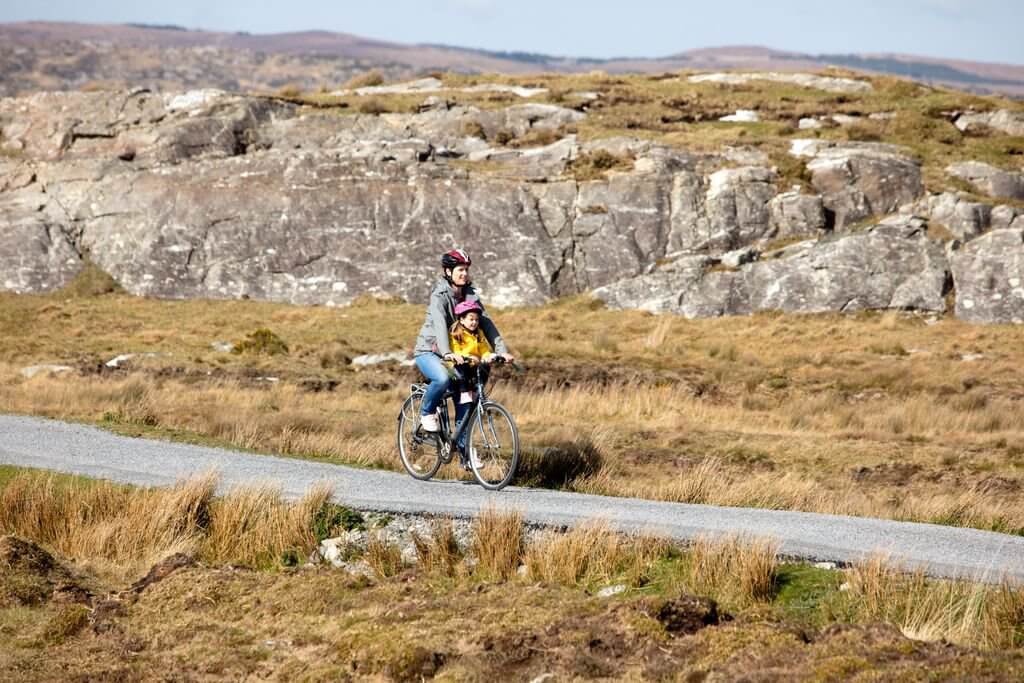 If you're thinking of bringing the bike along, there are plenty of routes to be found. There's the Connemara Loop cycling route, a series of Clifden loops, and the Derroura Mountain bike trail, to name just a few. If you want to go on a guided cycle tour or else need to rent some bikes, West Ireland Cycling offers both. You can rent a bike for €20 per day or €120 for the entire week. Green Marble Cycle Tours also offers packages, guided bike tours, electric bikes, custom tours and bike hire.
Delphi Resort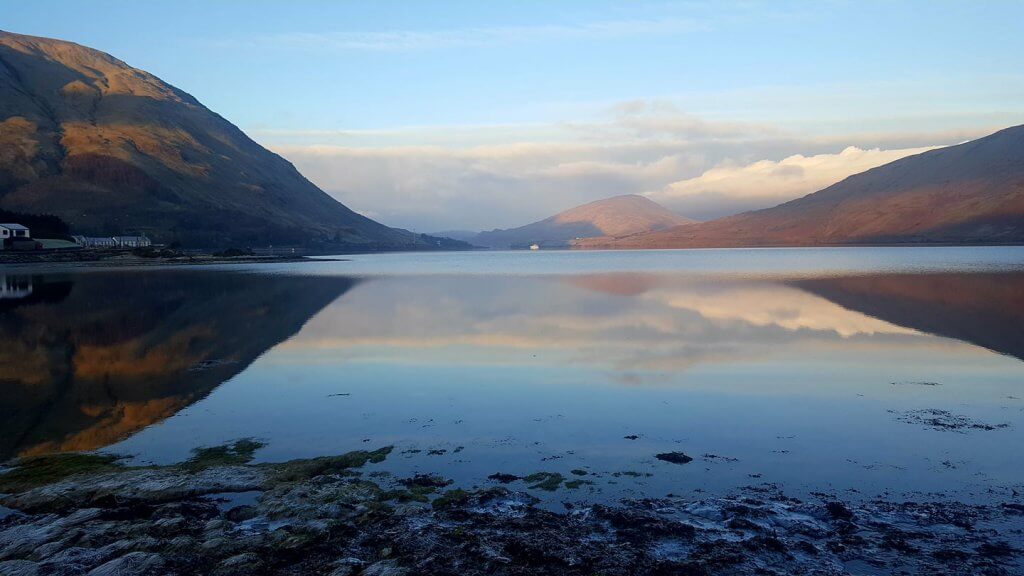 Delphi Resort is really your one stop shop for all your adventurous activities in Galway. Alongside their four-star Delphi Resort and Wild Atlantic Hostel, they have a ton of activities on offer including a GoZip Forest Park, kayaking, surfing, coasteering, raftbuilding, SUPing, bushcraft survival, orienteering, a bog obstacle course, mountainbiking, a high ropes course, archery and yoga retreats. They even run events like The Delphi Tri Event and Delphi Challenge annually. We love it there!
Things to Do in Galway: in Water
Surf
Galway may not be as well known as some of its neighbours for its waves, but it does get some nice swell from time to time. Grab your board and head to Dunlaughin. This secluded beach, just down the coast from Ballyconneely, is wonderfully isolated and offers decent waves that cater for beginners and moderately experienced surfers. The break is best when the wind hits from the South West. This is also a great spot to pitch a tent if you fancy a bit of wild camping. If it's your first time, book yourself in for a lesson with Real Adventures.
Swim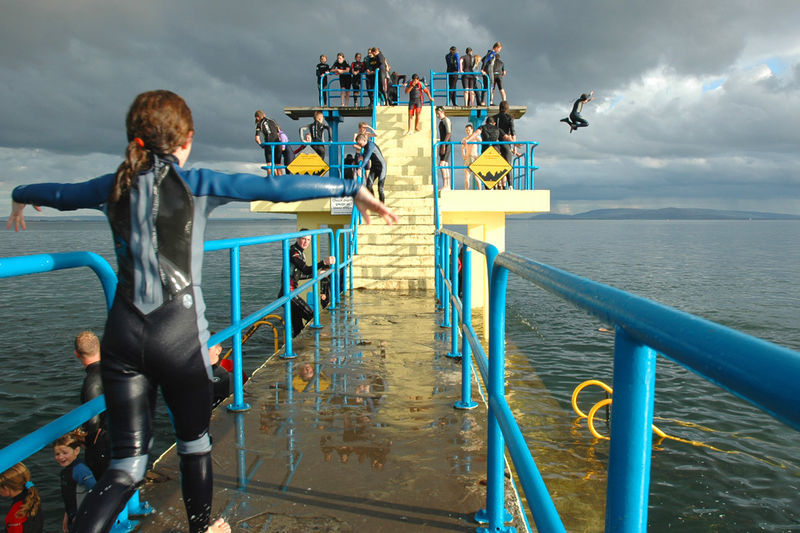 The surf may not be spectacular but the wild swimming spots sure are. There's the large limestone lake, Loughrea Lake. The popular spot even has lifeguards on duty over the summer months and two piers for diving. Then there's Salthill just outside the city with its famous diving tower jutting out into the Atlantic. Another beauty is Serpents Lair or Pol na bPiest, the surreal sea pool on the biggest of the Aran Islands, Inis Mor. It has been put on the map in recent years by the Red Bull Cliff Diving World Series, where athletes dive from up to 27 metres, three times the Olympic height. It's a stunning spot once you get there, but that is the issue, getting there! It's far into the cliffs and requires some rock jumping and following some dodgy red arrows but with a bit of perseverance, you'll find your way eventually!
Things to Do in Waterford: The Complete Guide for Outdoor Lovers
Kayaking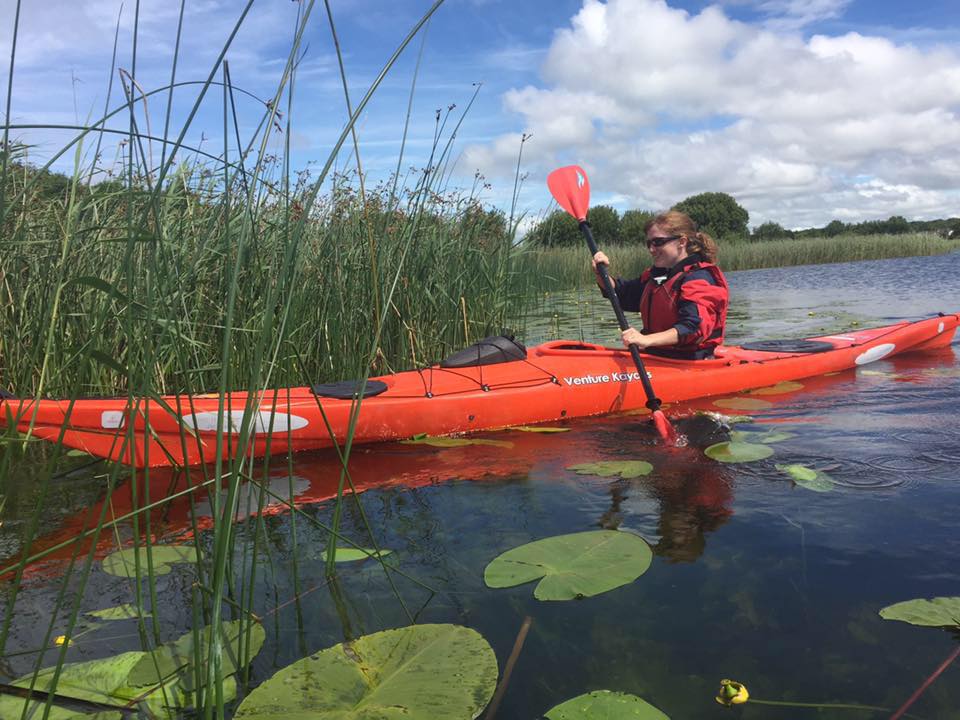 We've said it before and we'll say it again, there's no better way to experience a coastline than from the water. Real Adventures run a unique coastal kayaking journey, which gives you the opportunity to explore fabulous sea caves, sea arches and along the magnificent cliffs near Cleggan head. Give it a Go is another provider who offers half-day kayak tours for €45 per person and €25 for people aged 16 and under. They also run Dusk 'til Darkness evening kayak sessions, full day kayak tours and tours on the beautiful Lough Corrib and Corrib River. Connemara Wild Escapes, Corrib Canoe Courses and Kayakmór Tours both offer tours around Galway's stunning coast.
Windsurfing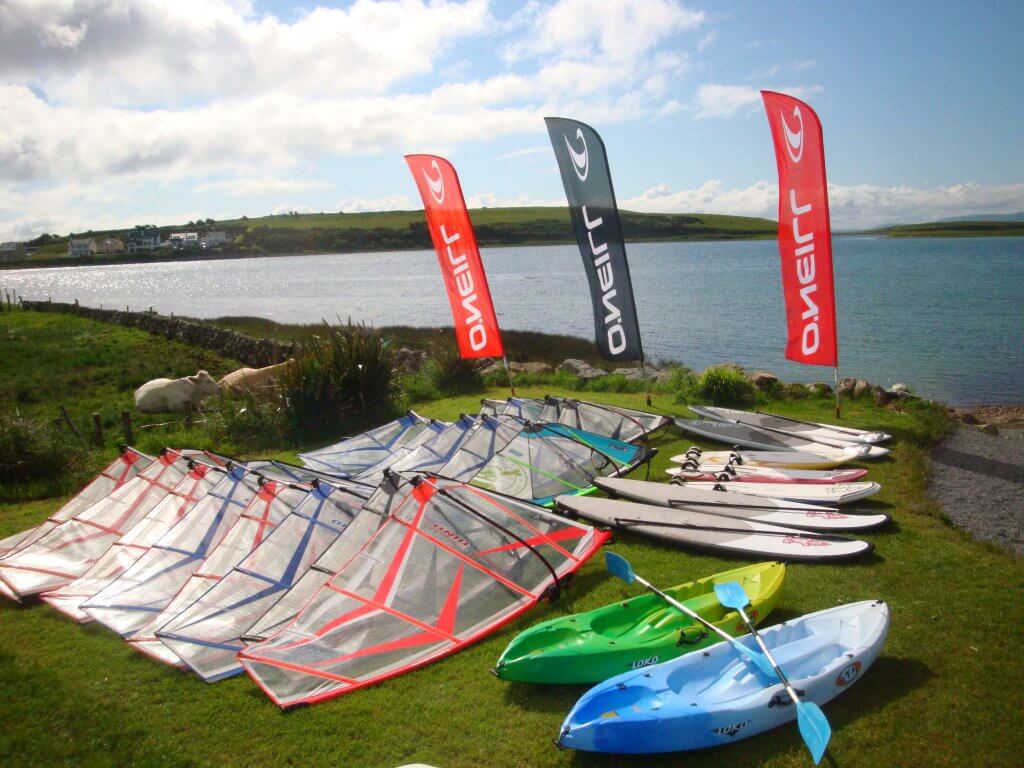 For a spot of windsurfing, there's Rusheen Bay just 5km from Galway city. Rusheen Bay Windsurfing promise to get everyone windsurfing in less than 60 minutes every time. The bay is an ideal spot to learn, as it's sheltered and shallow. It's where some of Ireland's best slalom sailors and freestylers hang out.
Coasteering and Gorgewalking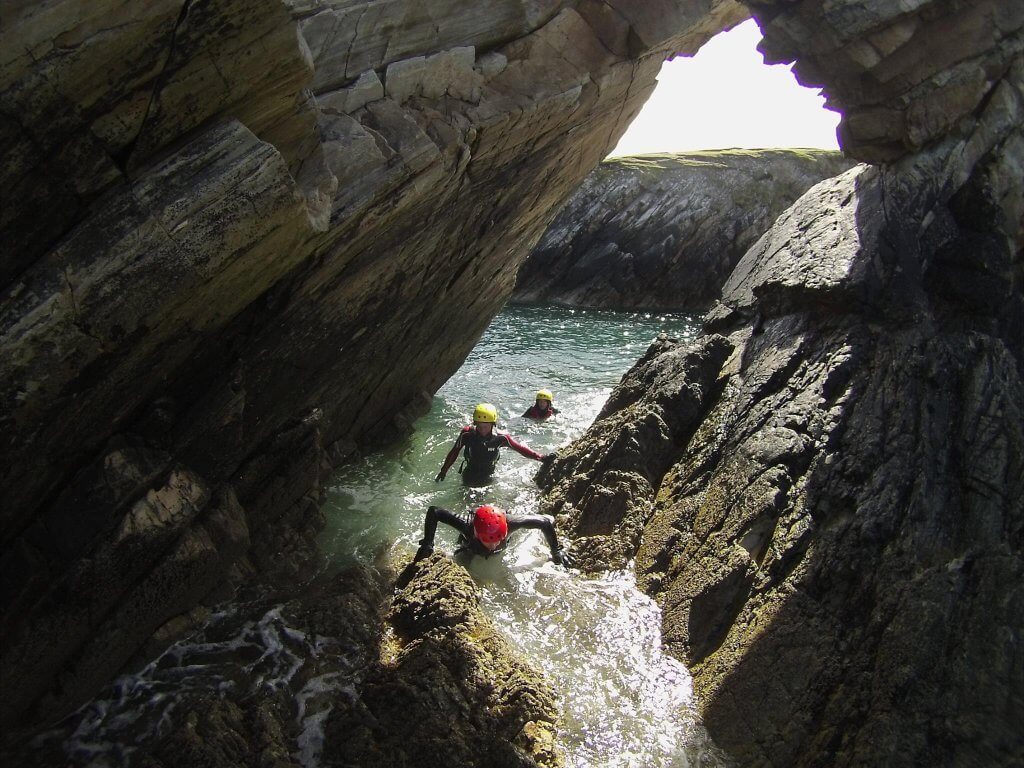 If you are up for a laugh, coasteering is so much fun! The combination of swimming, climbing, scrambling, jumping and swimming always makes for an exhilarating experience. Go explore Connemara's coastal landscapes of bog, valleys and lakes for a one day or five-day tours with Epic Ireland. Gorge walking is similar with the addition of descending the gorges by whatever means possible. Epic Ireland takes you to Finney for your gorge walking adventure. Real Adventure also offers similar coasteering and gorge walking packages.
Check out our Hard as Nails podcast:
Like this? You should check these out: 

Previous Post