Galway is a magical place to be when it comes to experiencing nature. There are loads of ways to discover it in, hiking is just one of them.
To make it a bit easier when it's time to decide what hike you should go for, we've listed our top favourite walks to do here.
1. Portumna Forest Park
In this magnificent park, there are several different walks to do. One of our favourites is the Rinmaher Walking Trail. It's about 10 km, mainly on a single track trail. There are great views along the lakeshore near Rinmaher Point and it covers most of the park.
2. The Diamond Hill Trails
View this post on Instagram

In Connemara National Park, there is a great loop known as Diamond Hill that is about 7 km long. It starts and ends at the Connemara National Park Visitor Centre. The walking terrain is mainly consisting of gravel tracks and paved mountain paths but would be regarded as a little more difficult walk. Views include the Connemara coastline as well as Tully Mountain and the Twelve Bens.
3. Omey Island Walk
This 5.6 km hike more or less consists of almost entirely intrusive granites, covered by wind-blown sand. It starts and ends either by the car park in Claddaghduff Church or on the edge of Omney Strand. If you're lucky, you might spot dolphins at the tip of the tidal island.
4. Knockma Forest Walk
This walk is of easier character, making it a perfect one to do with your kids or your less experienced hiking friends. Knockma Wood is located on a low hill, just a few kilometres west of Tuam.
From the car park, the walk is a 4 km loop up and around the hill, with lovely views of the Turlough Lakes as well as a range of majestic trees like oak and ash.
Reputation says that Maeve 'the legendary Queen of Connacht' was buried in the cairns on the summit of the hill, from where you'll be able to get beautiful panoramic views of the surrounding area.
Things to Do in Galway: The Complete Guide for Adventure Lovers
5. Inishbofin West Quarter Loop
This Aran Islands-walk brings you on a scenic tour of the Atlantic Coast with views of Inishark Island, the Dún More Cliffs and the sea stags where the island seal colony can be seen.
The walk is of moderate level and 8 km long, and you start and end the trek at the Inishbofin Pier.
6. Twelve Bens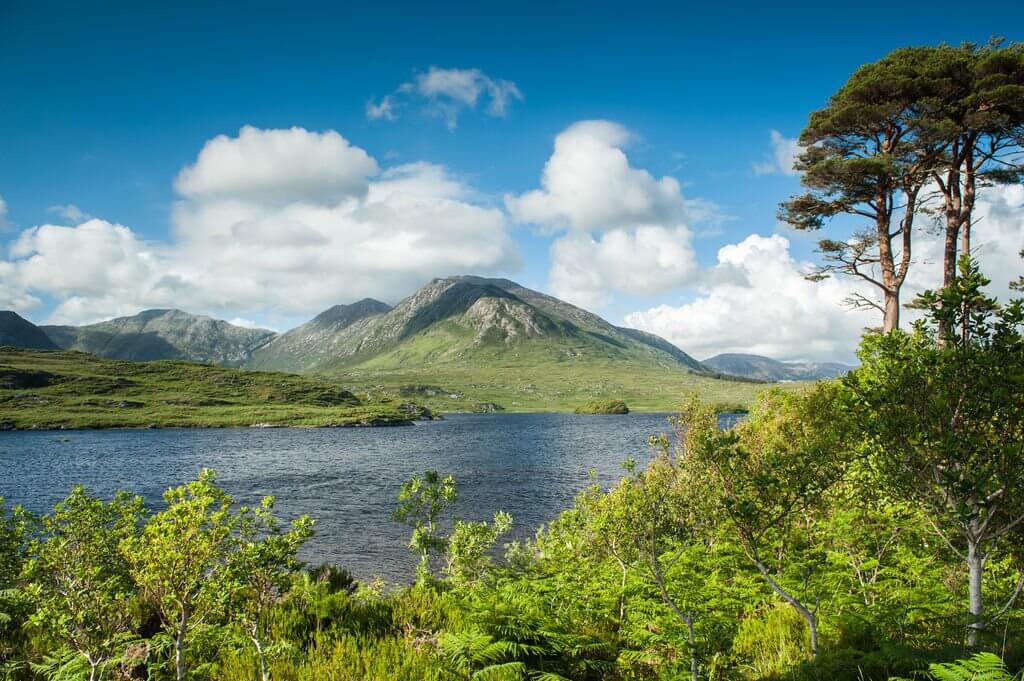 For this 11 km hike, with a total ascent of 1055 m, you need to be an experienced hiker with basic navigation skills. You'll start by going from Maam Cross to Clifden and taking the first right from Ben Lettery Hostel.
The hike crosses three peaks in the rugged Twelve Bens: Ben Lettery, Ben Gleniskey and Ben Gower. This walk features wild mountain terrain and stunning views. Some parts are very steep and you'll need to use your hands to get passed.
The Road Less Travelled: Our Whistle Stop Tour of Ireland's Wild Atlantic Way
7. Killary Harbour Coastal Walk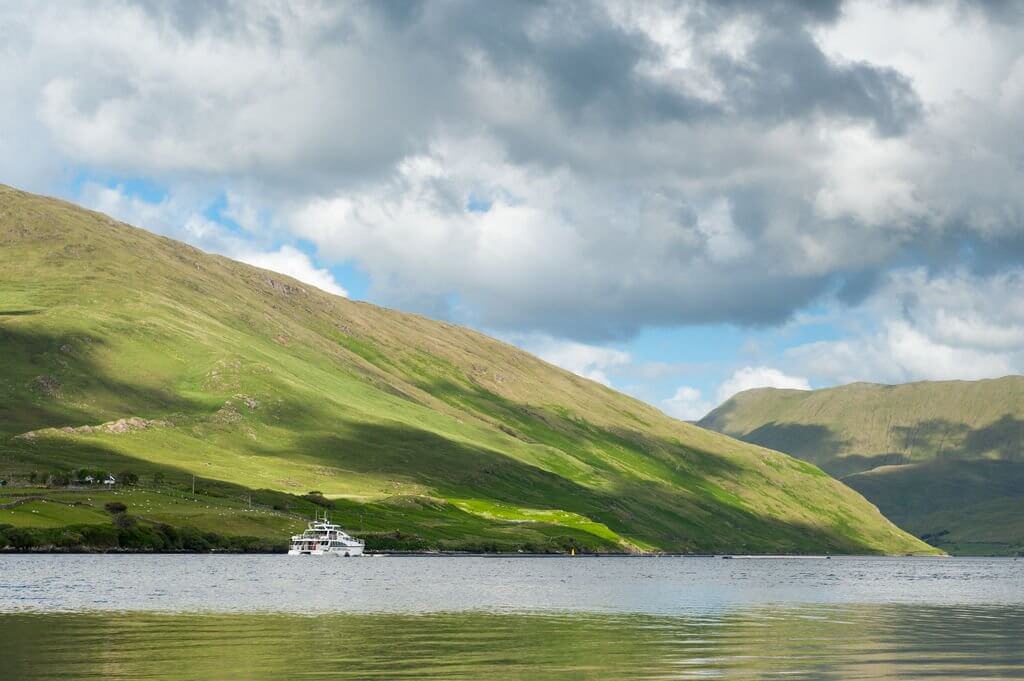 Killary Harbour has been described as 'Ireland's only fjord' and is a majestic sea inlet. Surrounding mountains include Mweelrea and the Devilsmother.
This is a relatively easy walk to do despite its 16 km, and the trail consists mainly of minor roads and old farm roads. You can get there either by bus or by car and the start and finish are located at a junction on the N59 and the road to Bunowen.
8. Central Maamturks
This walk is of moderate to difficult level. It contains parts that require a basic level of fitness and some effort but with classic Connemara scenery. It's 8km long and the tricky part happens at the beginning, where you ascent the Bin Idir á Dá log (the highest of the Maamturks).
After that, it's gradual ascent with fantastic views over Lough Inna and the Twelve Bens. The walk finishes on a pilgrim route down to Maumeen carpark.
Check out our Hard as Nails podcast:
Like this? You should check these out:
By Elsa Anderling

Previous Post