All avid athletes will know that sunscreen and outdoor pursuits do not bode well together. Either you end up missing a bit, the sweat mixes with the cream making for a gloopy mess that stings the **** out of your eyes. Or you sweat off the protection meaning you're as red as a strawberry by the end of the day.
Two things we've learned from many a burning is to opt for a mineral-based sunscreen that is made with zinc oxide. And although we love the ease of a spray, it's much easier to forget a patch. Athletes need the best of the best when it comes to sunscreen as they are out for long hours and usually won't be able to reapply. Also, they need something that will put up a decent fight against water and sweat. Here are five of the best we found.
1. MD Solar Sciences Mineral Sunscreen Stick SPF 40
Price: From €15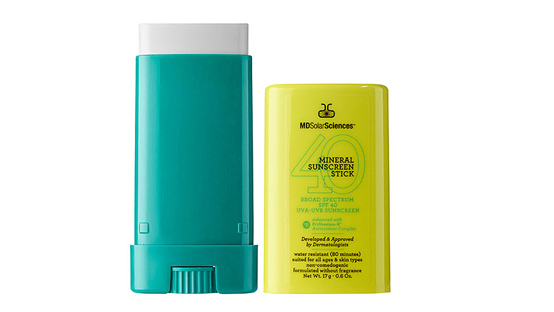 This handy stick is a great option for the on-the-go athlete. The applicator makes it very easy to use with zero mess and can be tucked away in a pocket easily without the fear of accidental spillage. It won't clog your pores. it glides on easily making it ideal for a quick touch. It's also packed with antioxidants and vitamin C.
Available from: Amazon
2. Neutrogena Ultra Sheer Dry-Touch Sunscreen Broad Spectrum SPF 45
Price: From €12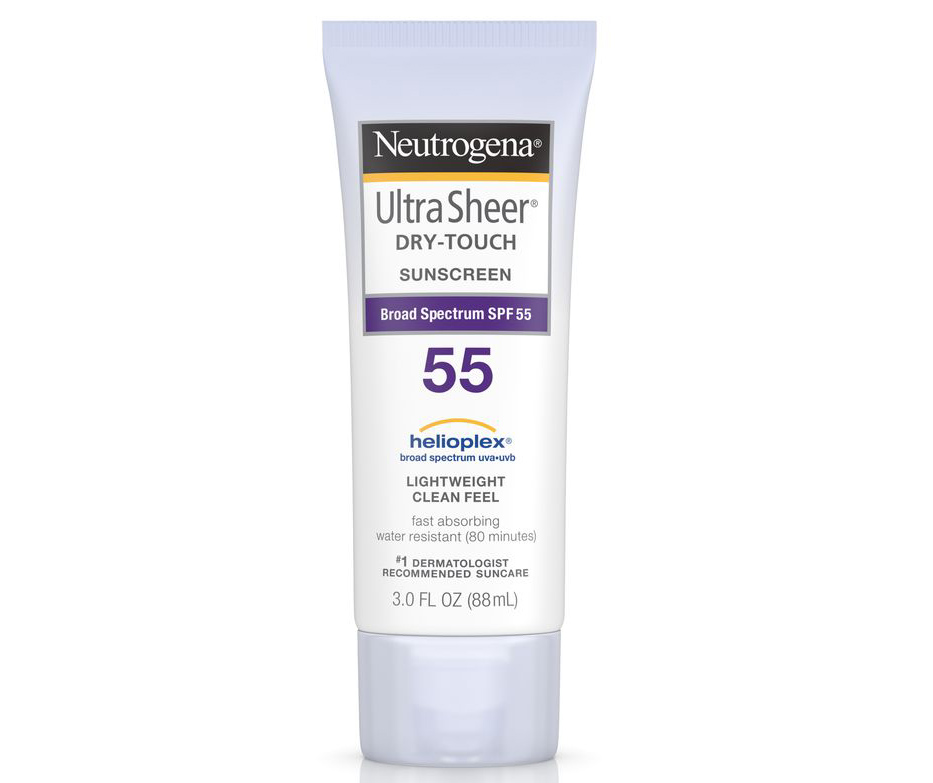 A great option for the runner's face. The dry-touch cream is fast-absorbing, ultra-light, waterproof and sweatproof. It is also fragrance-free and won't clog pores. When applying it comes out white but don't worry it does become transparent. If you have very sensitive skin, Neutrogena is probably not the brand for you.
Available from: Amazon
11 Apps to Make Your Travels Easier
3. Banana Boat UltraMist Sport Performance Continuous Spray Sunblock SPF 30
Price: From € 15 (pack of two)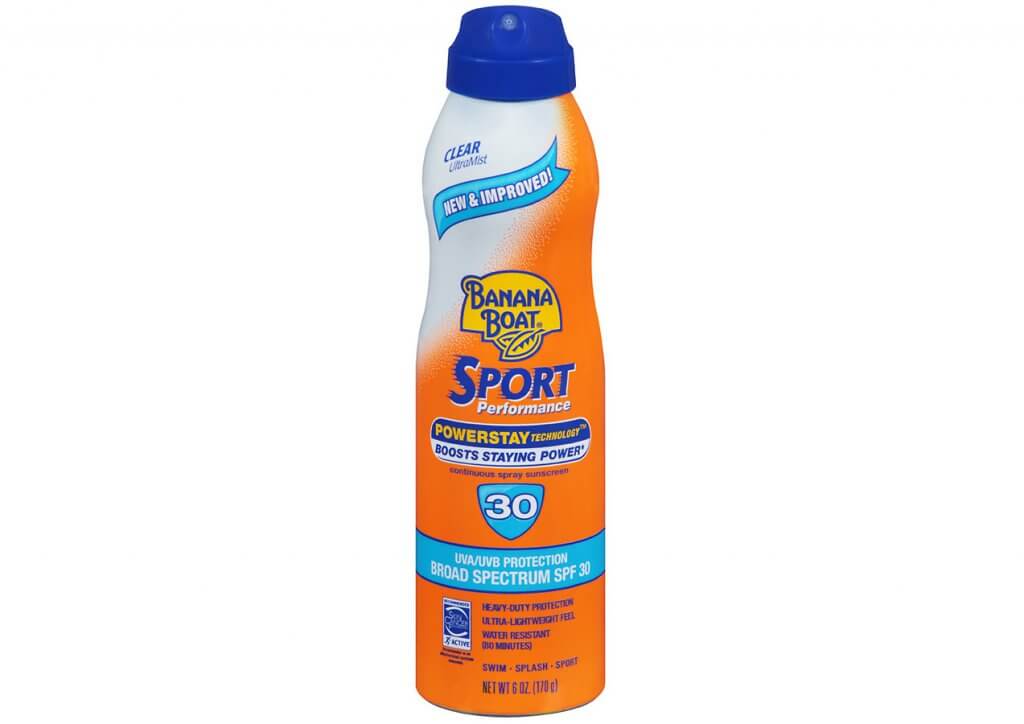 Banana Boat sunscreen is a pretty well-known brand for a reason. This Sport Performance spray is super light and dries instantly. Just beware that although sprays are super handy to apply, you are in danger of missing a few spots. They also don't tend to last half as long as cream. But if you use it wisely, you can't go wrong really!
Available from: Amazon
4. Zealios Sun Barrier
Price: From €22.63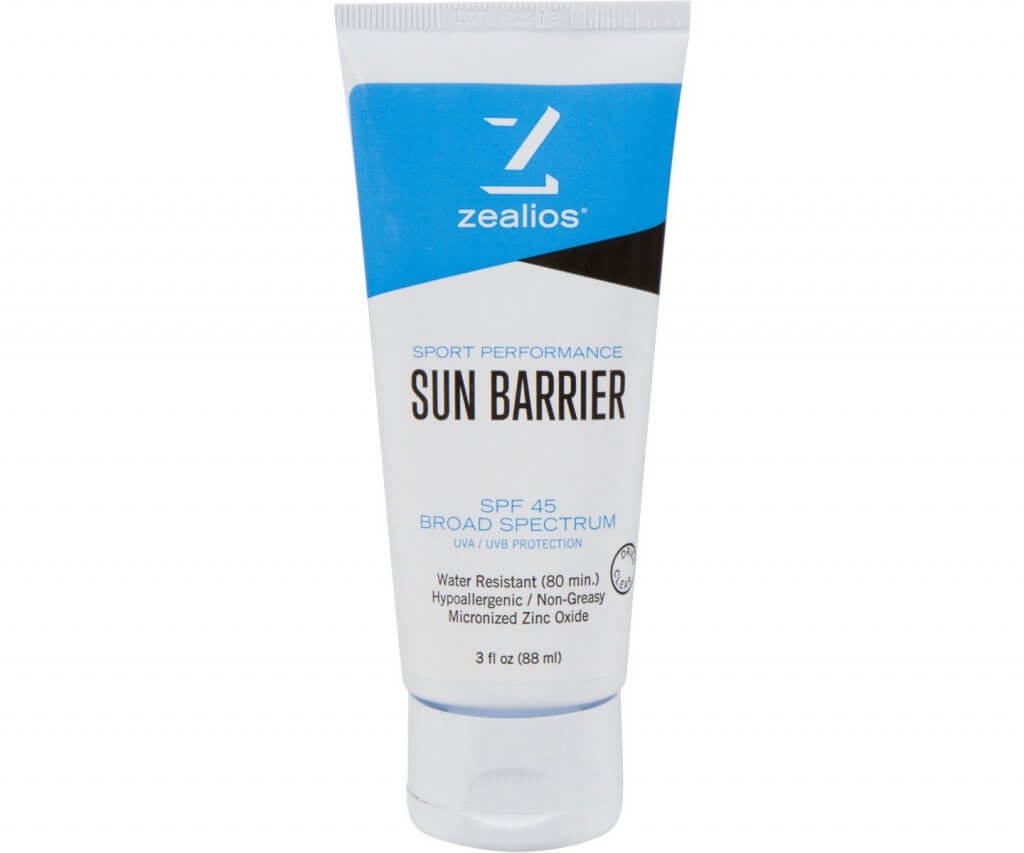 This sunscreen is made specifically for high-performance activities. It contains the all-important Zinc Oxide and has FDA's highest water resistance rating at 80 minutes. It's unscented, easy on sensitive skin and it won't sting your eyes. It lasts all day long so if you are a serious triathlete, it's worth investing in a few tubes of this stuff.
Available from: Storkz
5. Aveeno Hydro Sport Wet Skin Spray Sunscreen SPF 30
Price: From €14
This particular product is on the more expensive side, but it's really worth the extra few quid. Not only does it repel water and sweat but it can be applied directly to wet skin. It's also super lightweight and non-sticky.
If you have sensitive skin then this sunblock is for you. Plus it smells nice!
Available from: Amazon
Check out our Hard as Nails podcast:
Like this? You should check these out: