Each week we find the coolest and quirkiest outdoor gear on the market that we know you'll want on your next adventure. This week we bring you the TreePod Lounger! 
TreePod Lounger
Price: €160 – €242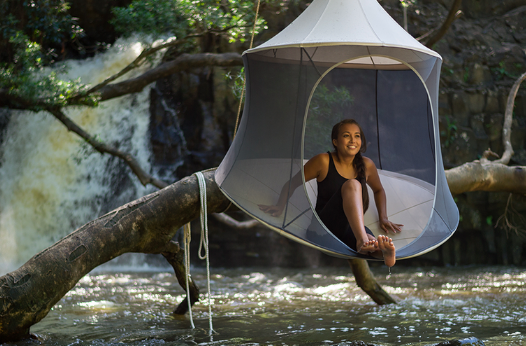 The TreePod lounger is a funky alternative to a regular hammock that allows for some pretty cool views. Choose from a 4, 5, or 6-foot lounger, which all range in price. There is a variety of sizing options so both kids and adults can enjoy the fun!
As it's portable, you can simply hang the lounger in your backyard or bring it along on a camping trip to make the ultimate hangout spot. All you have to do is attach it to a sturdy branch or hook to enjoy some stellar views, or a secluded hideaway to escape into a good book.
If that isn't cool enough, TreePod Lounger purchases also go towards a good cause. For every lounger bought, a tree is planted through the company's partnership with Trees for the Future Foundation.
More info: TreePod Lounger
Check out our Hard as Nails podcast:
Like this? You should check these out:

Next Post