Brought to you by:

We've shortlisted 10 of the coolest eco-friendly places to stay in Ireland for this year's staycation.
Barely a day goes by without hearing a mention of the climate emergency or the buzzword 'sustainability;' it's easy to feel a bit overwhelmed by it all. As an individual, one of the biggest things that you can do to play your part is to fly less. This summer has been the summer of 'staycations', but just because the world is opening up again doesn't mean that has to change. There's a lot to be said for staying in Ireland for your holidays!
If you really want to go the extra mile in the name of sustainability (while also experiencing something a little out of the ordinary), why not choose an eco-friendly place to stay in Ireland? Not only is this batch of incredible accommodation better for the planet, they are also just downright beautiful. We asked our friends over at Sustainable Travel Ireland for their input and together we shortlisted 10 of the coolest eco-friendly places to stay in Ireland.
1. Breac.House
Location: Dunfanaghy, Co. Donegal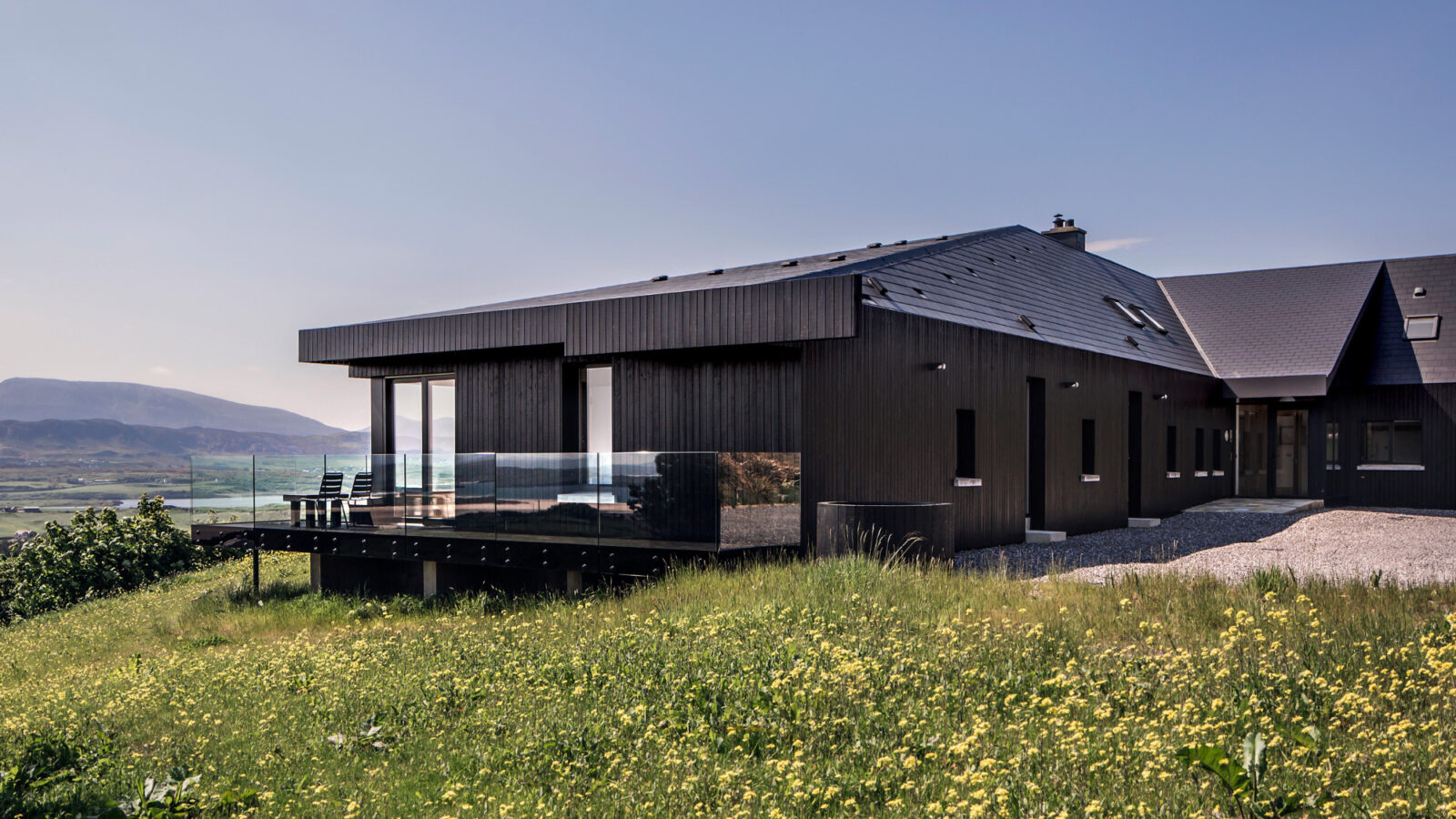 Prepare to feel zen. On a dramatic headland overlooking the Atlantic Ocean, perfectly complementing the natural landscape surrounding it, you'll find the peaceful Donegal retreat known as Breac.House. From its custom-crafted oak beds and pure Irish wool duvets to its hand-woven Donegal tweed throws made by a local artisan weaver; their attention to detail and push for sustainability at every turn really makes Breac.House stand out.
Spend your days climbing nearby peaks like Muckish and Errigal or swimming in the wild Atlantic. Peruse the seaside village of Dunfanaghy and explore the Special Area of Conservation, Horn Head. Return after a day of adventures to relax in the private off-grid wood-fired sauna in the garden or take a long, hot soak in a seaweed bath.
More info: Breac House
2. Blackstairs Eco Trails
Location: Borris, Co. Carlow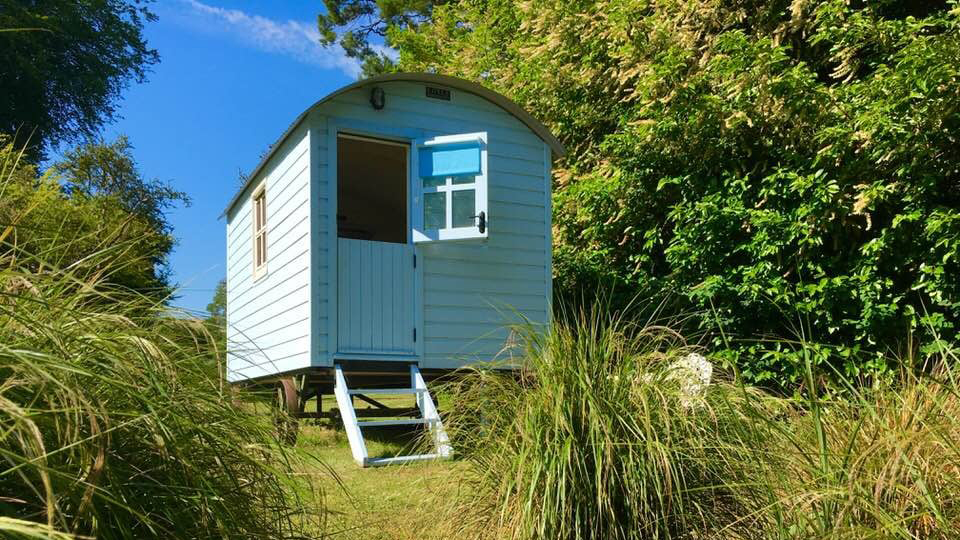 For something a little more rustic (and on the opposite end of the country), check out Blackstairs Eco Trails in Borris, Co. Carlow. A night or two away in a quaint little shepherds' hut is the perfect getaway for some time in nature.
Biodiversity is at the heart of everything they do here. The land is pesticide and chemical-free and they have planted over 10,000 native oak trees to increase local wildlife. Enjoy leisurely nature walks by day and stargazing by night. Swim or canoe in the on-site lake or sign up to one of their foraging and fungi workshops!
More info: Blackstairs Eco Trails
3. The Rock Farm Slane
Location: Slane, Co. Meath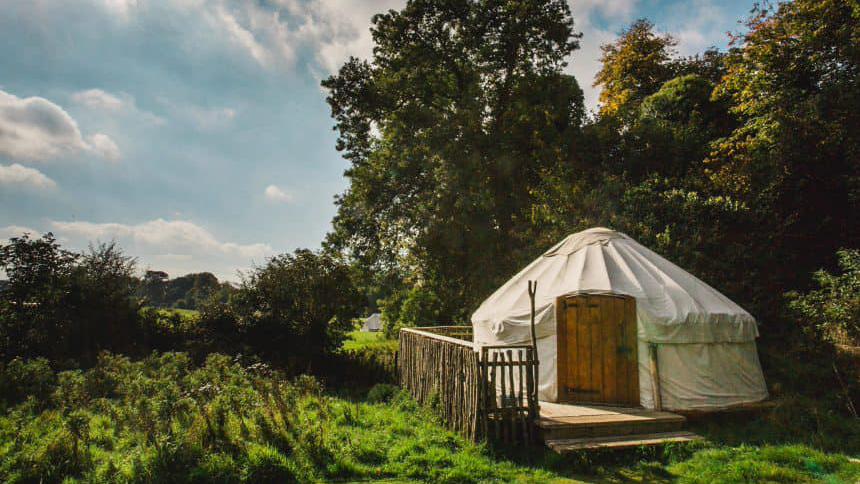 Another stunning glamping spot in the east is The Rock Farm in Slane. Underneath a cacophony of oak, ash and chestnut trees and overlooking Slane Castle, your accommodation (yurts or shepherd's huts) for the night awaits.
The premise is also an organic farm of barley, agroforestry, cows, chickens and horses. Every Thursday there is a Famers Market where you can pick up organic meat and vegetables and goodies like local cider, candles, hats, gluten-free cakes and delicious takeaway food.
More info: Rock Farm Slane
4. Clifden Eco Beach Camping and Caravan Park
Location: Clifden, Co. Galway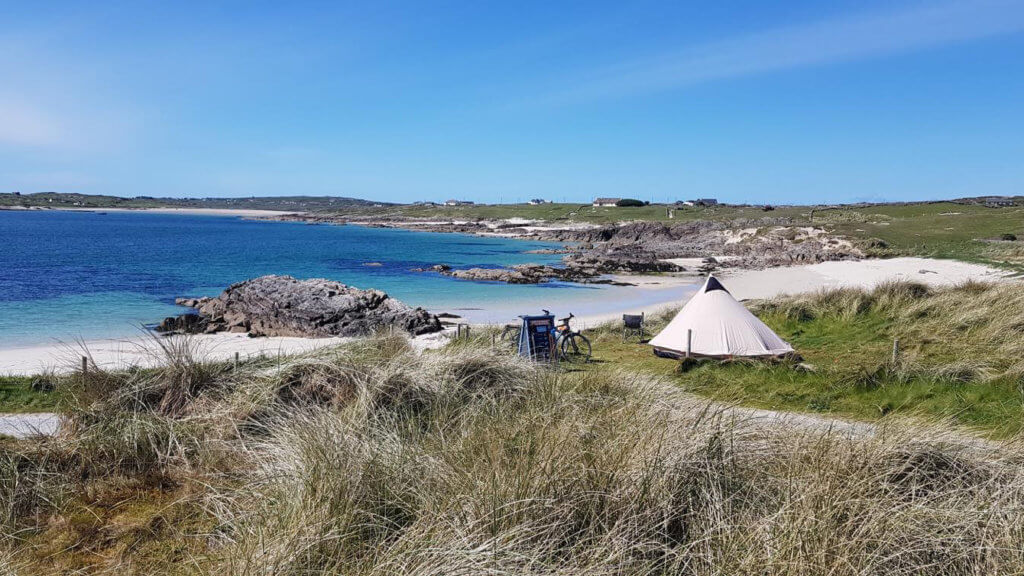 Clifden is one of Ireland's most stunning areas of natural beauty and Clifden Eco Beach Camping and Caravan Park really make the most of its epic views and surroundings. It is also Ireland's first-ever climate-neutral campsite. Spend your days at one with nature, swimming, scuba diving, boating, and kite surfing. Or stay dry and stroll along one of the many coastal walks within the park.
The Park has been a true pioneer in sustainable tourism practices here in Ireland. They banned single-use plastics way back in 2014 and have since reduced recycling costs by 90%. Their emissions are also 100% neutralised through carbon reduction and offsetting.
More info: Clifden Eco Camping
5. The Black Sheep Hostel
Location: Killarney, Co. Kerry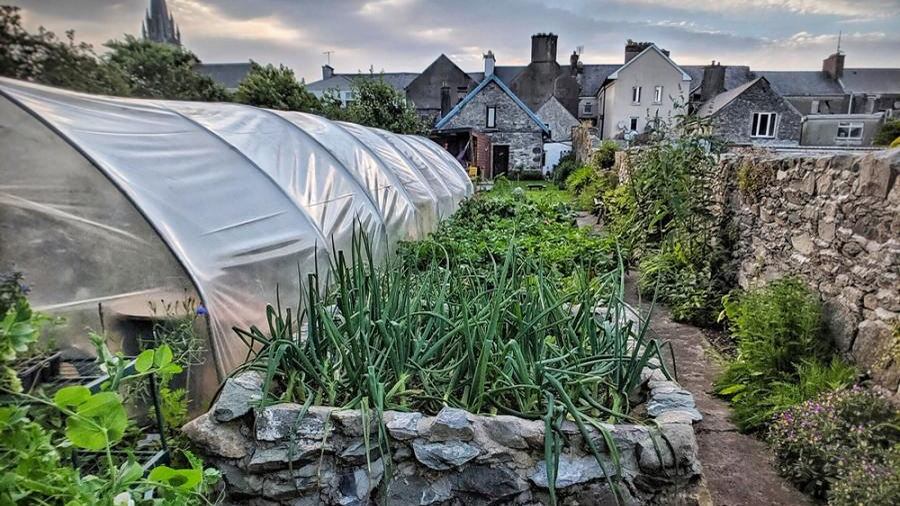 Just a stone's throw away from Killarney National Park and town centre, you'll find The Black Sheep Hostel. The Hostel is well underway to achieving carbon negativity. Already all of their electricity comes from renewable sources. They have a 30-foot polytunnel in the back garden where they grow their own vegetables and herbs. Their free-roaming chickens are mainly fed food waste from the hostel kitchen and they have an organic composting system in place to further close the loop.
From upcycled furniture to buying local, an ongoing rewilding project and a scheme whereby any guest who arrives on a bicycle gets a free tea, coffee or hot chocolate, they really are playing their part. Also worth a mention are their delicious homemade cinnamon buns!
More info: The Black Sheep Hostel
6. Slieve Aughty Eco-Friendly Family Hotel Resort
Location: Loughrea, Co. Galway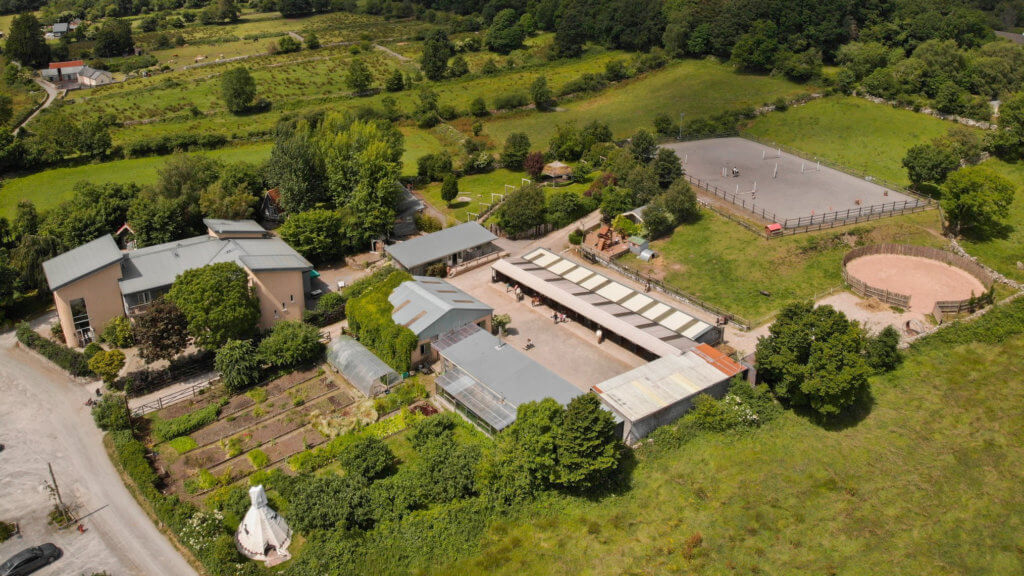 If you're not quite ready to go glamping, but Galway is your destination of choice, then the Slieve Aughty Centre has an array of eco-options from private rooms to eco-lodges. The family-owned resort is set on 17 acres of rugged Galway land. It boasts an organic certified garden and restaurant called The Three Towers Eco House & Organic Kitchen. From cookery courses to gardening and foraging workshops, to festivals and Friday pizza parties, it is an amazing space to escape to for a few days.
More info: Slieve Aughty Centre
7. Pure Camping
Location: Kilkee, Co. Clare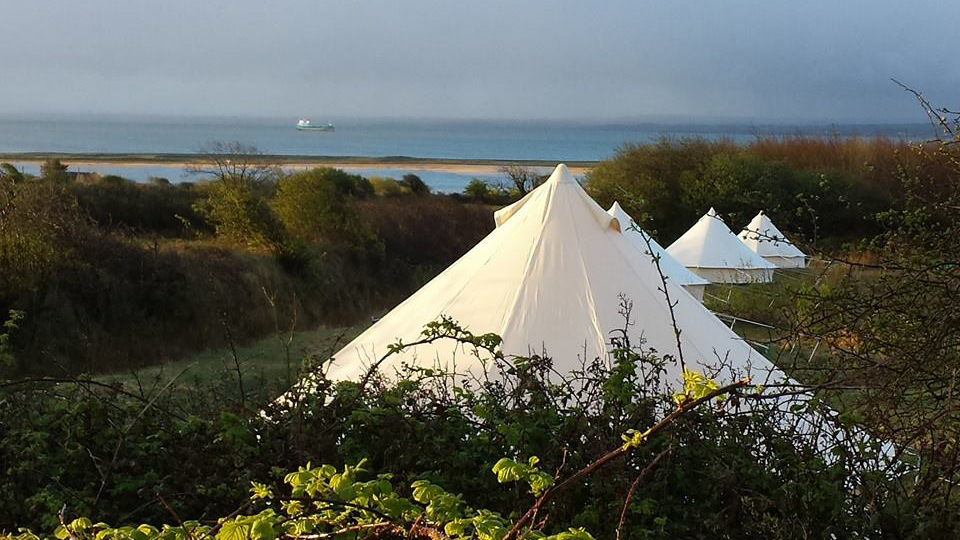 If Kilkee in County Clare is where you're planning your great escape then check out Pure Camping. They have furnished off-grid cabins and canvas bell tents that will make you swoon. The hot water is provided through solar panels and the washing and drying are done the traditional way, with a washing basin and line. It's an ideal location to explore the delights of Kilkee, or simply stay on site and partake in one of their many yoga and meditation classes or have a self-spa day relaxing in the sauna!
More info: Pure Camping
8. The Dolphin Hotel
Location: Inisbofin, Co. Galway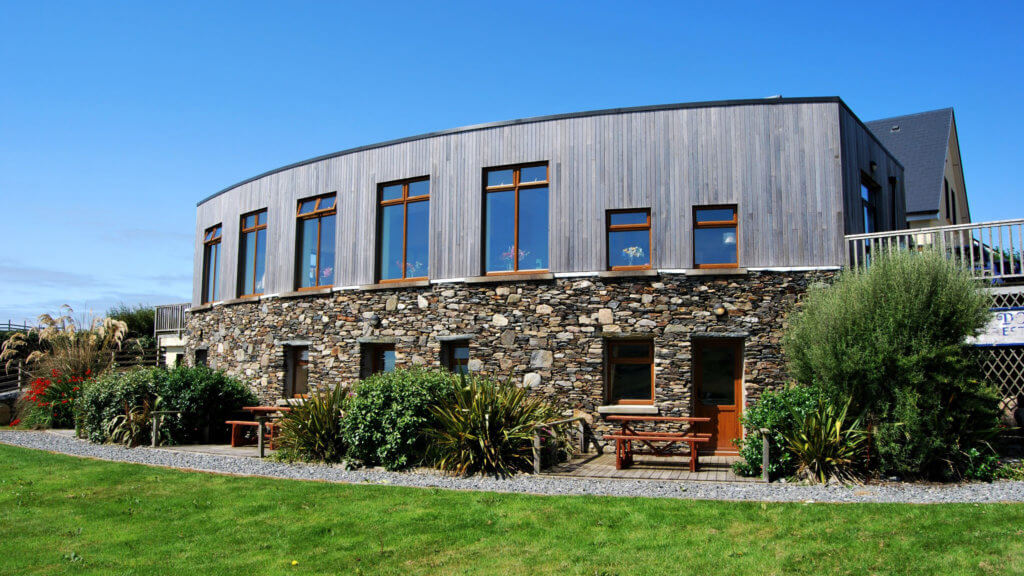 In recent years, Inisbofin has really put itself on the map for its forward-thinking sustainability initiatives. The Dolphin Hotel has converted wasteland into a regenerated, biodiversity-friendly haven by planting more than 100 trees where species such as the endangered corncrake can graze. Through their tours, they educate guests on the principles of Leave No Trace, minimal impact birdwatching and hillwalking codes and also offer the opportunity to plant your own tree as part of their carbon offsetting practices.
This friendly, family-run hotel is the perfect base for your hill walking, cycling, and angling adventures. Return in the evening after a full day in the great outdoors to a warm welcome and a delicious feed.
More info: Dolphin Hotel
9. The Killarney Park Hotel
Location: Killarney, Co. Kerry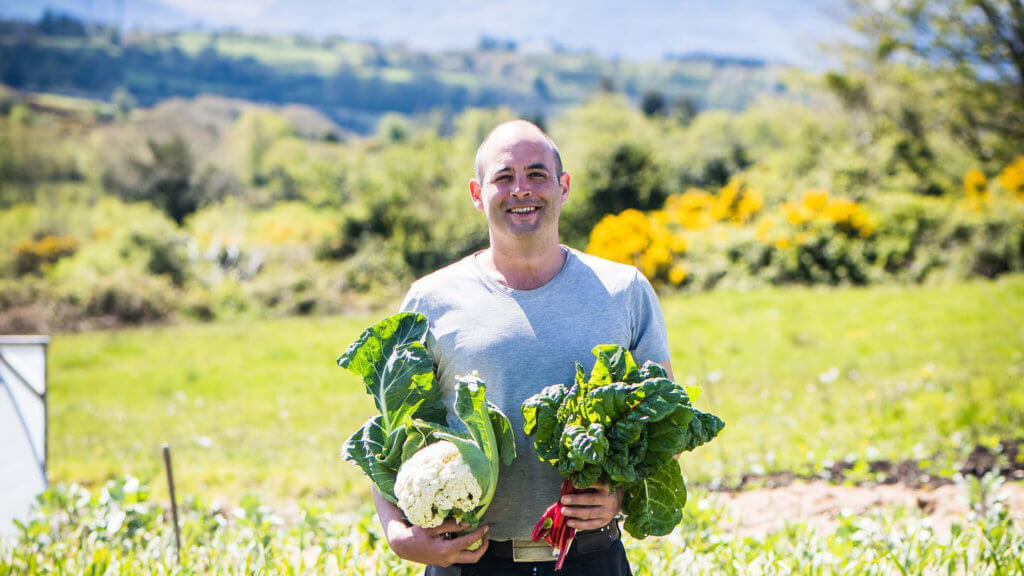 The Killarney Park Hotel offer an Eco Awareness Package which includes complimentary use of their push scooters and bikes to explore the 25,000 acres of national parkland just across the road. They also gift you with a reusable water bottle and have a tree planted on your behalf.
They have implemented several green initiatives across the hotel including being certified as Single-Use Plastic Free by Green Hospitality Ireland. The hotel standard miniature toiletry bottles have been replaced with larger refillable dispensers. This action alone reduces their single-use plastic by 100,000 bottles per annum! Guest amenities are either bamboo or made from a biodegradable material. Laundry bags, newspaper delivery bags and guest carrier bags are all natural materials such as linen or paper. The Killarney Park is powered by 100% Green Renewable Gas and Electricity, which is carbon neutral and the entire hotel operates on LED lighting.
More info: Killarney Park Hotel
10. Gregan's Castle Hotel
Location: Ballyvaughan, Co. Clare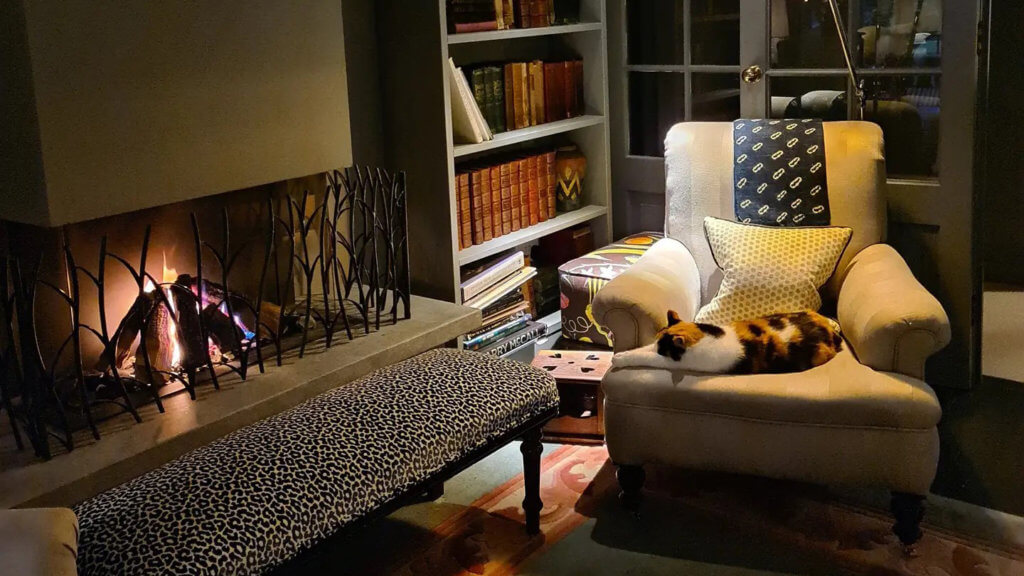 If you're on the lookout for a more luxurious eco-stay out in the wilderness, look no further. Gregan's Castle Hotel in the heart of the Burren will provide you with outstanding service and gourmet food. Plus, the views stretch all the way out to Galway Bay.
Activities in the area include surfing at Fanore Beach, rock climbing in the Burren and sea kayaking around the village of Ballyvaughan. Gregan's are founding members of The Burren Ecotourism Network and are working with a long list of other eco-friendly providers. They encourage their guests to walk or cycle during their stay, they were one of the first hotels in Ireland to install an electric car charging point and in 2005 they planted 250 trees in the area to create a habitat for wildlife.
More info: Gregan's Castle Hotel
Get kitted out with Craghoppers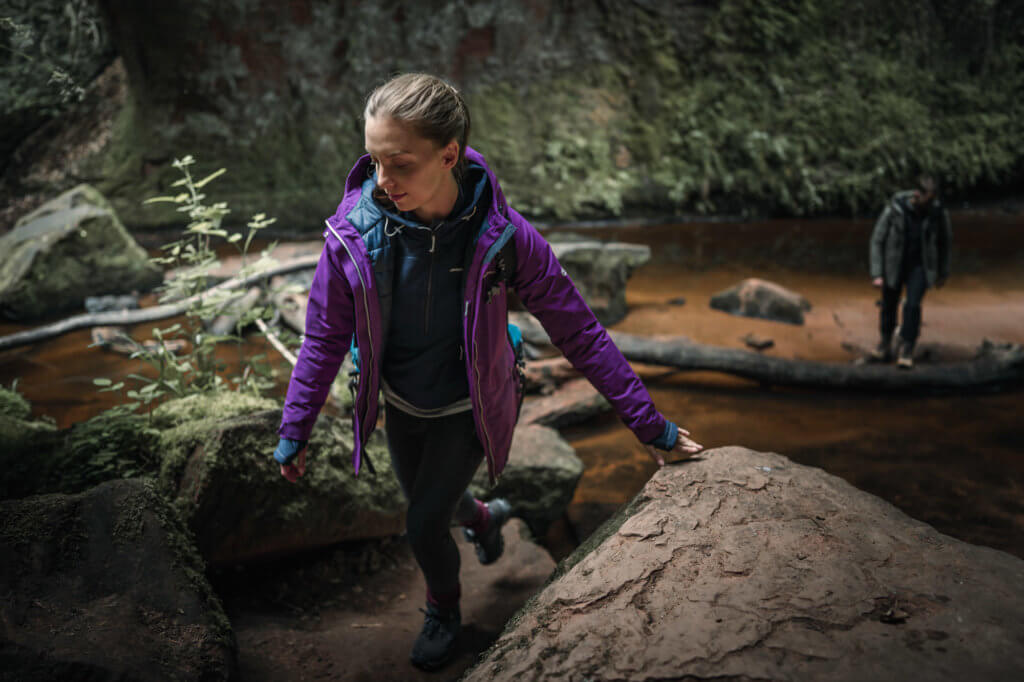 We can all agree that Ireland is a stunning spot, however, the weather here is not the most reliable. We truly believe that if you have the right outdoor kit, you can still enjoy your staycation in the rain. Once, your accommodation is booked, it's time to plan your luggage. If you haven't invested in a decent set of waterproofs, a cosy fleece or a sturdy pair of hiking boots, now is the time to head over to Craghoppers and do so. Check out a couple of our favourite items from Craghoppers below.
Craghoppers Hanson Jacket Winter Lagoon
Price: €164.50 (reduced from €235)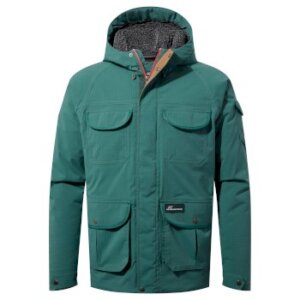 This unisex insulated waterproof jacket is a stylish yet super functional jacket that will keep you warm and dry on even the bleakest winter days. Approximately 450g of recycled material went into making this product.
Craghoppers Anderson Cagoule
Price: €112 (Reduced from €160)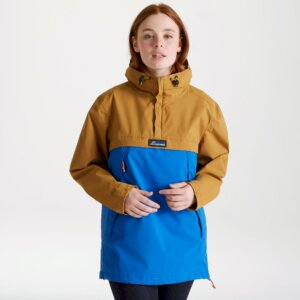 Another cracking unisex offering from Craghoppers! We absolutely love this colour-block cagoule. Made from a waterproof rip-stop membrane it will last you forever (or for several years at least!). It comes with everything you need for the outdoors including a concealed hood, half-zip fastening and zipped pockets.  Approximately 110g of recycled material went into making this product.
Craghoppers ExpoLite Hooded Jacket
Price: €112 (reduced from €160)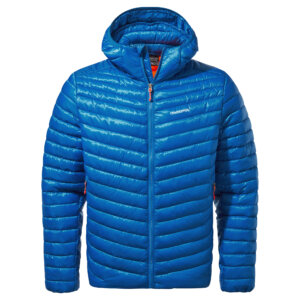 This super-light insulating jacket features diagonal baffles which are filled with a synthetic fill to help trap body heat in the same way that a natural down does. It's super sleek and packs away into one of its zipped pockets. It also comes in a women's knee-length version which is perfect for winter swims and colder days. Approximately 40 bottles were recycled to make this product.