Waterford is much more than just the Crystal County, it's teeming with spots to mountain bike, hike, kayak, and skate in. Come and experience for yourself all the things to do in Waterford.
Ireland's oldest city Waterford is becoming one of the trendiest places in Ireland to hang out. It's made up of a cluster of seaside towns to satisfy your surfing and skating needs, the stunning Comeraghs to hike and climb in and of course, the Suir and Nire Valleys to explore. Combined, it makes for a bit of a hot spot for adventurous pursuits, that is if you are willing to scrape beneath the surface and search for them. Why not make a weekend of it and stay at The Cliff House Hotel in Ardmore. There are ample things to do in Waterford to keep you entertained for a few days, for all ages and all budgets. Here are just a few.
Things to Do in Waterford: on Land
Walks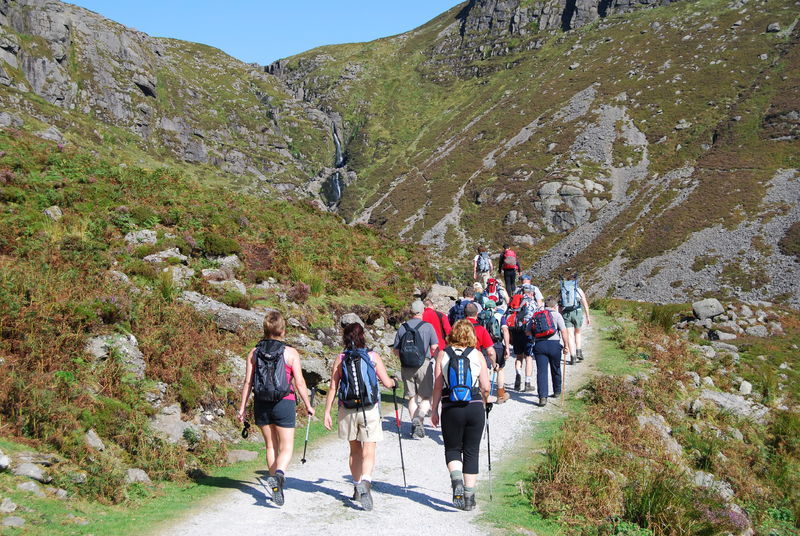 With the stunning glaciated mountain range the Comeraghs dominating the county, there are plenty of walks amongst its peaks to entertain you. Standing at 792m, the Comeragh Mountains are a magical mountain range. Lying side by side with their sister range the Monavullagh Mountains. There are so many spots to explore; from Coumshingaun to Crotty's Lough to the Gap, you're spoilt for choice. The name Comeraghs comes from the Irish for 'abundant in hollows and streams' and with about 15 corries and countless streams, they live up to their name. The high mountain plateau above is truly a world apart and quite a change from the steep approach. Check out our full review of the Comeragh Mtns for more information.
For a looped walk within the range check out the 7.5km Coumshingaun Loop. It'll take you about four hours. Park up at Kilclooney bridge and begin the gentle ascent up the mountain. The Red Loop, Glenshelane, Farbreaga Cairn and Sliabh na Mban are a few other Waterford walks to try.
If you don't feel confident heading to the hills alone, Muddyboots is a great little mountain guiding company based in Waterford. They offer guided walks and mountain skills courses galore to keep you sharp out in the wilds. Mountain Zone is another who provide family-friendly camping and mountain adventure, providing tailor-made treks and hikes in the Comeragh Mountains.
Waterford also hosts an annual walking festival in October in the Nire Valley. Now in its 25th year, it offers some fantastic walking, great talking, excellent local guides and the company and comradery of like-minded people.
Rock Climb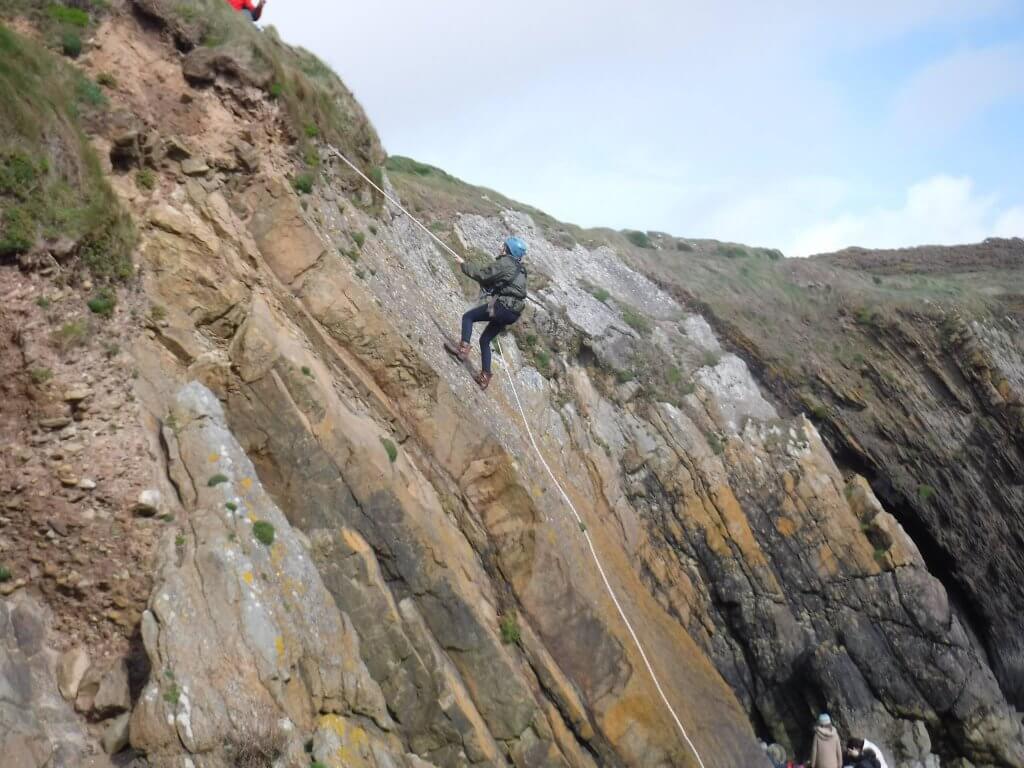 If you are already an experienced climber then head straight to the climbing hot spots of Waterford, Ardmore Head and the Comeragh Mountains. If not, then why not try a half day course with Ardmore Adventures to experience the thrill of rock climbing and abseiling on the sea cliffs at the neighbouring Goat Island. They also run awesome sunset climbs on the sea cliffs where you abseil back down to the sandy beach as you watch the sunset over Youghal Bay. If the weather is not playing ball, then Waterford has an indoor climbing wall called Activate where you can go for a taster session for just €8.
Cycle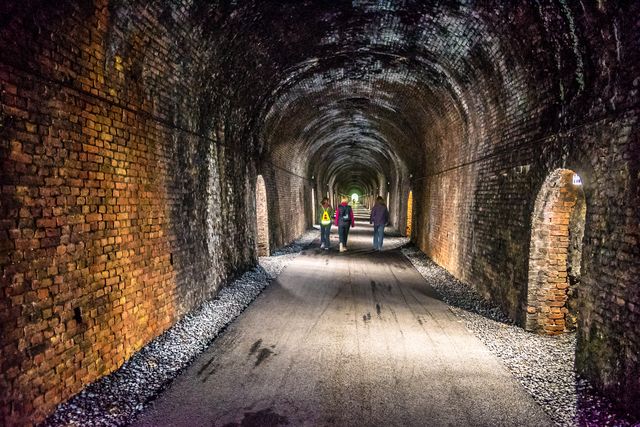 If you are after a leisurely off-road cycle suitable for both the hardcore and the whole family, you need to take a spin on the Waterford Greenway. The 46km off-road route from Waterford City to Dungarvan is a brilliant day out. The route follows the former Waterford to Dungarvan Railway line, passing through the villages of Kilmeadan and Kilmacthomas. Stop for lunch or coffee at the quaint Coach House cafe at the halfway mark. Load up your own bikes onto the car or rent a bike at either end of the route for €20 for an adults bike and €10 for kids bikes.
The Waterford Greenway: Everything You Need to Know
Mountain Bike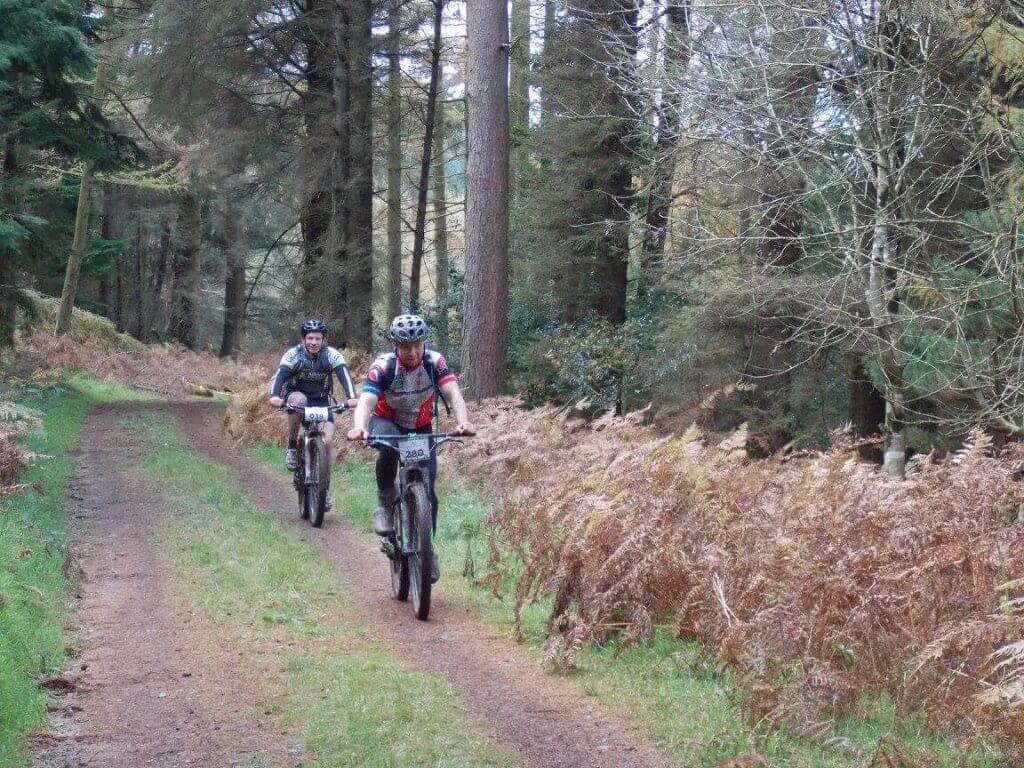 Although there's no trail centre in Waterford, if you have your own equipment you can definitely go and ride some routes in Waterford. If you are into downhill, then Minaun and Whitehorse are just 15 minutes outside of the city. For the competitive among you, there's the annual Nire Valley Drop in October which will test your stamina, with 60km, 40km or 20km options to choose from. Then there are the Lisnakill dirt jumps featuring dozens of dirt jumps up to six feet in height.
Drive the Copper Coast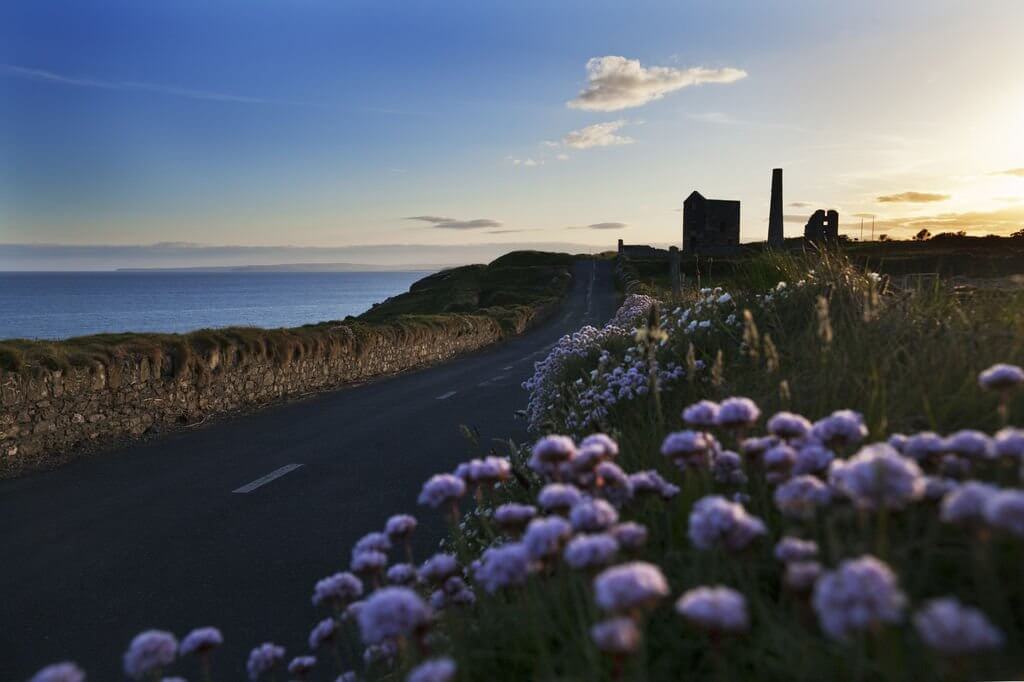 Everyone's heard of the Ring of Kerry Drive, but have you heard of the Copper Coast Drive? This hidden gem in Waterford embraces all the best seascapes, cliffs, bays and coves between Dungarvan and Tramore. The Copper Coast Geopark is an outdoor museum of geological records which includes; volcanoes, oceans, deserts and ice sheets all combined to create the rocks which provide the physical foundation of the natural and cultural landscapes of the area.  Follow the self-guided Copper Coast trail, there are walking cards available from The Copper Coast Geopark Centre in Bunmahon. Make sure to stop off at Kilmurrin Cove, it is one of our favourite spots on the route.
Skateboard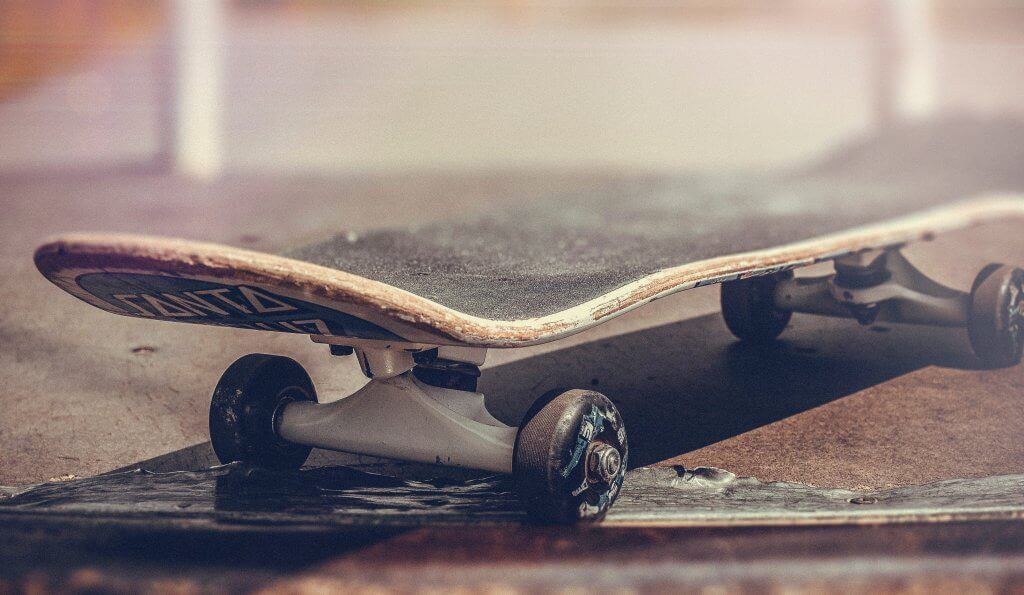 For a spot of skateboarding, Waterford city has a cool bowl set up at Peoples Park. Its got some decent ledges and flatbanks. Out in the seaside town of Tramore, there's a fun beginner park to play around on too if there's no surf.
Things to Do in Waterford: in Water
Swim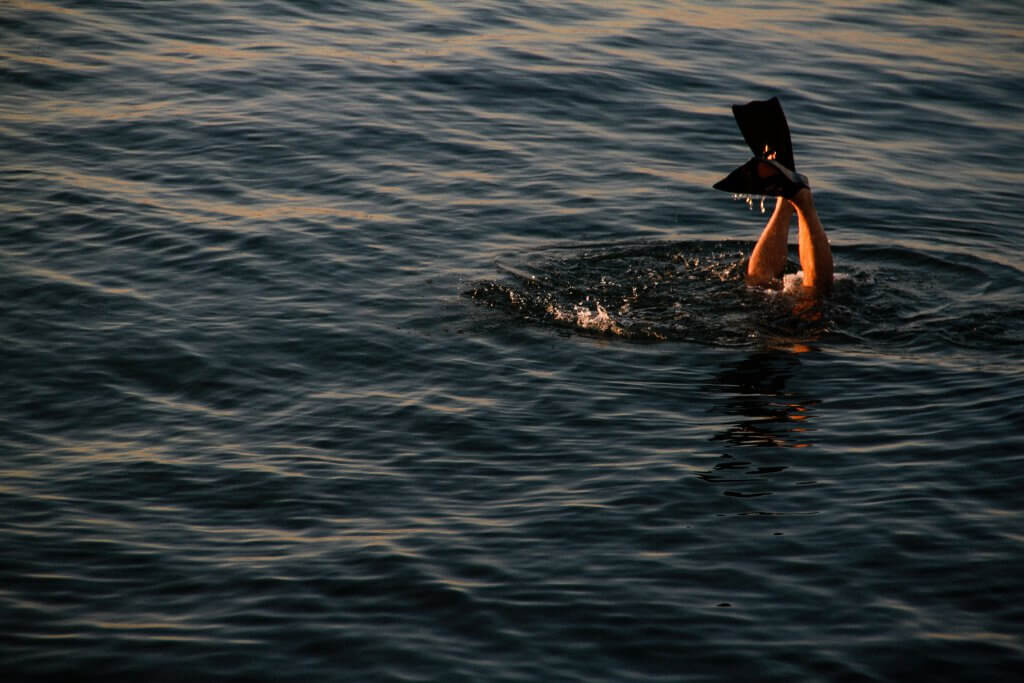 And for a wild swim in Waterford, we recommend Dunmore East. It has a host of inviting bathing spots to choose from, we reckon Badger's Cove is arguably one of the best. Steep steps lead their way to a small sandy cove which is backed by imposing cliffs and a cave. Adventurous souls can swim out of the cove, where an abundance of rocks, ranging in height, are begging to be jumped off.
Another is Newtown, a small sheltered cove that was traditionally where women only used to swim, with the men going to Guillamene on the other side of the cove. Now it's a place where men, women and children congregate. The water in both spots is deep and clear when the tide is in and there is good access via ladders and a slipway along the side.
Surf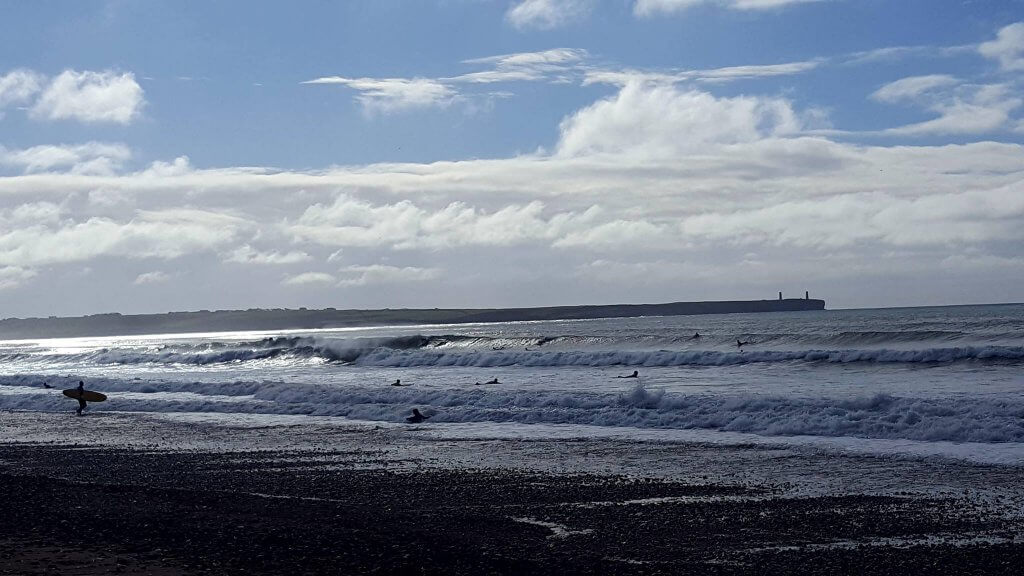 The West coast rightly steals most of the headlines when it comes to surfing in Ireland but Tramore does its best to represent the East. Without the battering from Atlantic the waves are a little less consistent at Tramore and the best time to go is in the winter. When the conditions are right it's welcoming for newcomers but you may outgrow the smaller swell quickly. Many of the surf clubs along the promenade offer lessons as well as equipment hire. There is Freedom Surf School & Adventure, Oceanic Manoeuvres Surf School, T-Bay Surf & Eco Centre, Tramore Surf School, and Bunmahon Surf School.
Kayak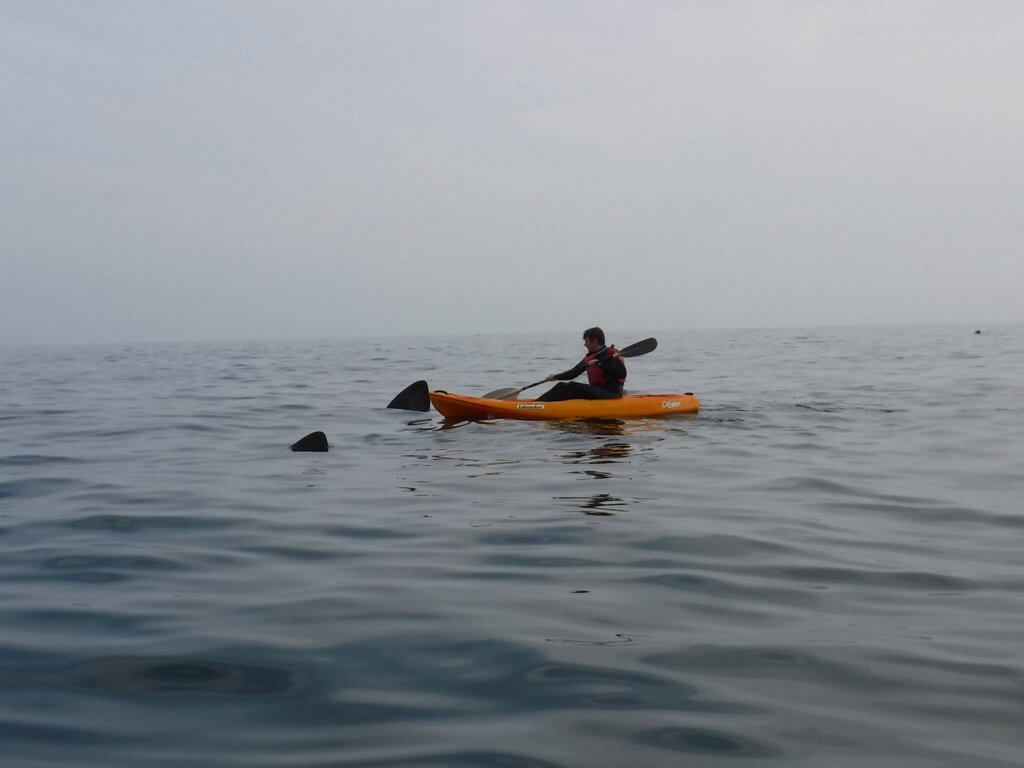 There are plenty of options to explore the county on the water. Pure Adventure runs trips down the river Suir, the whole way from Clonmel, Co Tipperary to Waterford city and then on to Waterford Estuary. In Waterford city itself, Pure they run a number of trips in the daytime and evenings starting either in the city itself or from Waterford castle. Blackwater Kayaks Canoes is another operator who runs guided tours along the river.
For sea kayaking, there is Ardmore Adventures where you take to the waters of Ardmore Bay, kayak along the rocky Coast and visit the Old Copper Mines. From your sea kayak get up close with the local wildlife as you kayak into caves, visit sea stacks and the wreck of the Samson Barge.
Then there's Dunmore Adventure which caters for all your watersports needs, from kayaking to windsurfing, sailing, and SUP. They even have a fun Wibit Wipeout Aquapark which looks like mad craic!
Kitesurf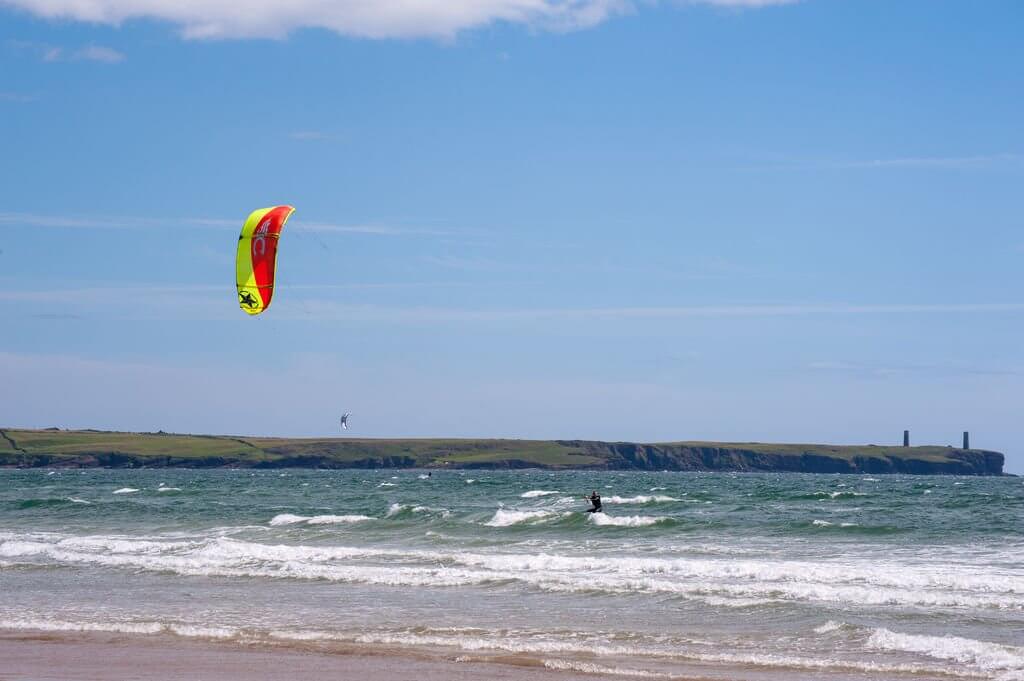 The surf in Tramore is a bit hit and miss but the wind is fairly constant, which provides the perfect location for a kitesurfing session. Sky High teaches the total beginner to the experienced wanting to hone their kitesurfing skills. They run introduction lessons, one to three-day kitesurfing courses, 'learn to wave ride' sessions, 'try and fly power kite' lessons, landboard/buggy courses, one to one tuition, and a cool copper coast safari.
Sail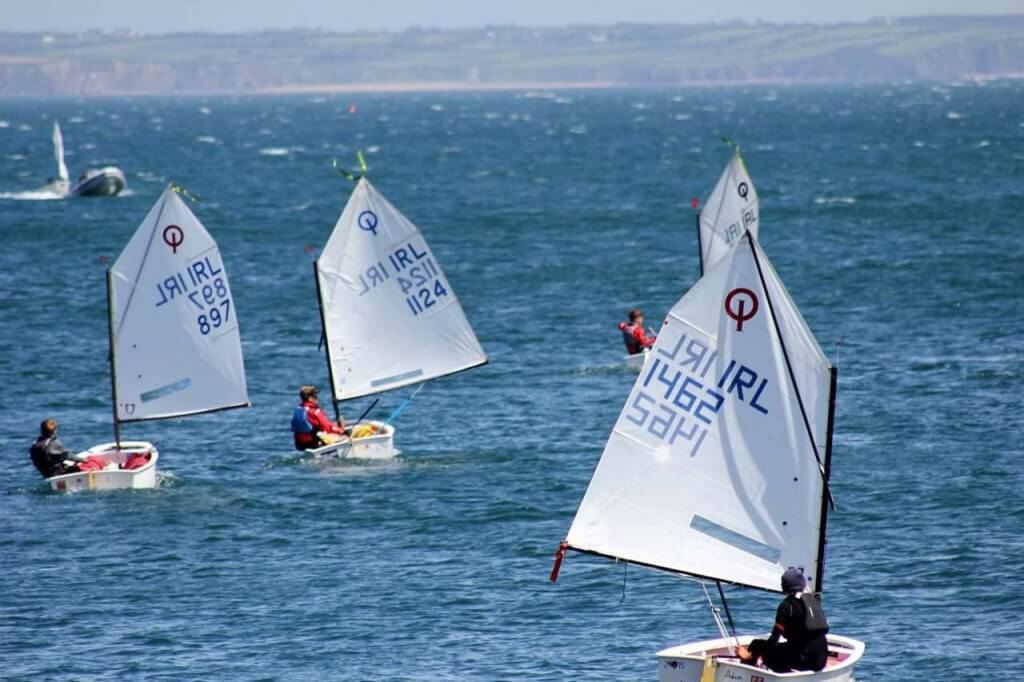 If you are ready to try sailing, WHSC's work out of a small enclosed cove in Dunmore East, so it is a perfect place to learn to sail. South Coast Sailing is another, they offer a package of four sailing lessons for €200.00 where you sail a racing yacht. If you are not quite ready to commit to a package, they run sailing cruises for €50.00 around the bay of the estuary. It's the perfect way to experience the breath-taking scenery along the Waterford coastline.
Check out our Hard as Nails podcast:
Like this? You should check these out: