When it comes to planning the perfect weekend break, most of us focus on our wonderful coastline. However, as Team Outsider recently found out on a weekend escape to Lough Derg, Ireland's lakes should not be overlooked. They have a lot to offer for those after the perfect combination of activity and relaxation. And since the recent launch of the Lough Derg Blueway, with its 21 paddling trails and endless other activities on water and land, there are more reasons than ever to get to know Ireland's third biggest and perhaps loveliest lake.
Here is a round-up of all of the information that you need for an action-packed weekend on the newly launched Lough Derg Blueway. Although do be warned, you might want to extend your trip, there is just so much to see and do!
Lough Derg: Things to Do
1. A sunrise dip in the lake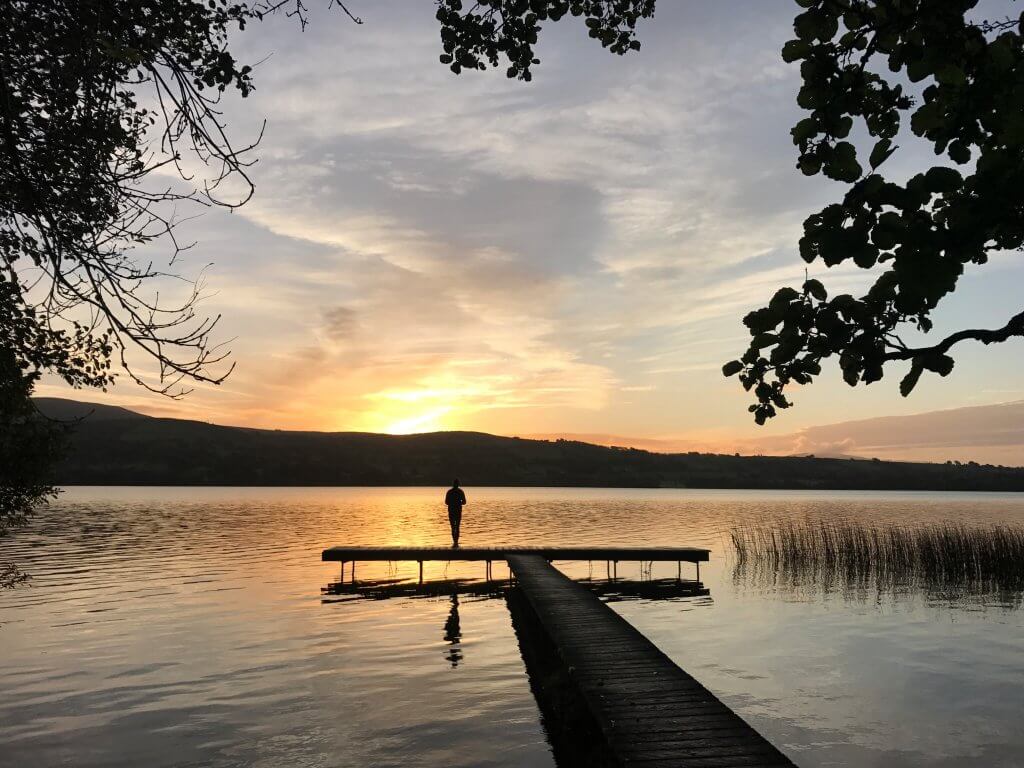 It's OK if you're not a morning person, a dip at any time of the day in Lough Derg will be nothing short of idyllic. However, if you can bear the early wake up call, you won't regret it. We headed down to the old wooden jetties, just to the right of the car park (on the other side of the trees) at Ballycuggaran Beach at Two Mile Gate and it was nothing short of mind-blowing.
2. The Lough Derg Blueway Canoe Trail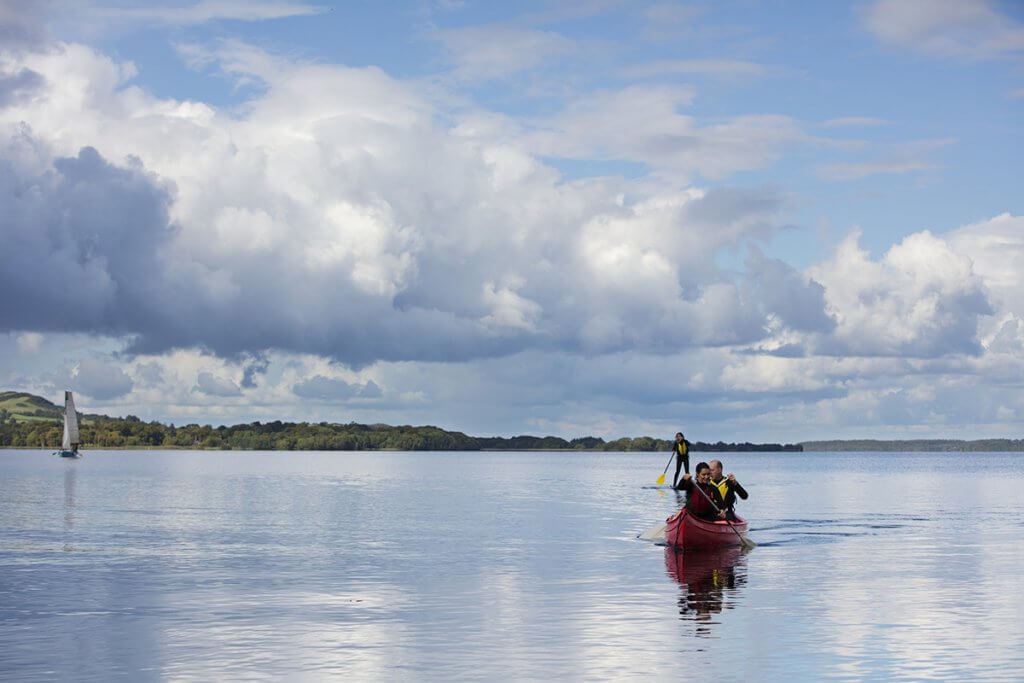 Lough Derg is an ideal destination for canoeing, kayaking and SUP enthusiasts. The newly developed Lough Derg Blueway boasts a total of 16okm of trail which is broken up into 21 sections – ranging from easy and perfect for beginners to much more challenging. Experienced paddlers are really well catered for too. Whatever your level, you're guaranteed a completely unique view of this glorious landscape.
There's abundance of access points in the picturesque towns and villages around Lough Derg and along the River Shannon. There are also a number of spots which are ideal for picnics or even for an overnight if you fancy making it a multi-day adventure. Lough Derg Watersports and UL Adventure Centre both offer kayak hire and guided excursions. If you're a beginner or inexperienced, it goes without saying that you should only head out with a qualified instructor.
8 of the Best Places to Eat Along the Lough Derg Blueway
3. Hike the East Clare Way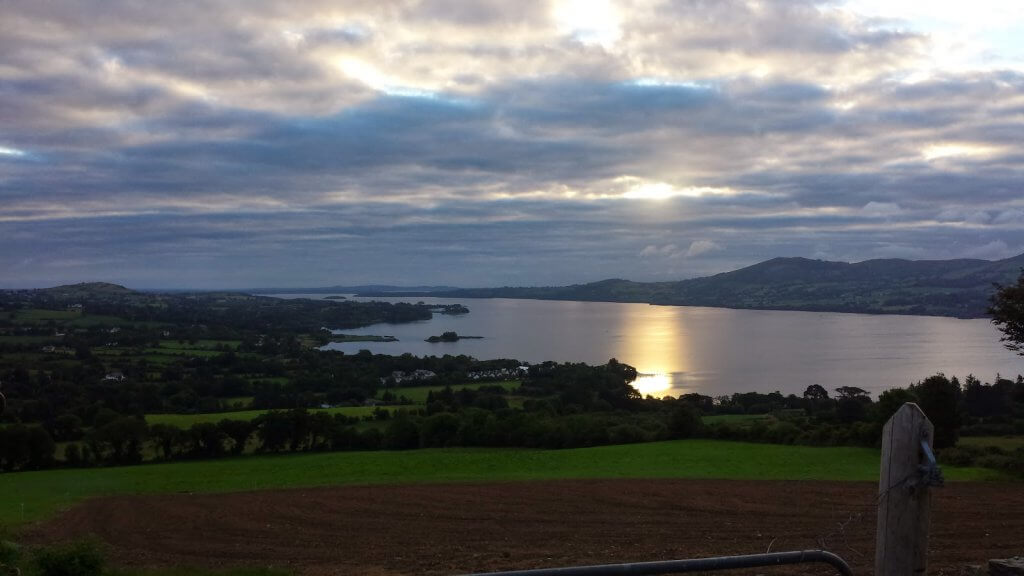 At 172km, the East Clare Way in its entirety is reserved for seasoned hikers. However, you can take on manageable chunks at a time, many of which will offer unrivalled views of glorious Lough Derg.
Another option for walking fanatics is the Lough Derg Way. Starting in Limerick city, it follows the River Shannon and its associated canals northwestwards to Dromineer on Lough Derg. The total distance is 64km.
4. Paddle to see the White Tailed Sea Eagle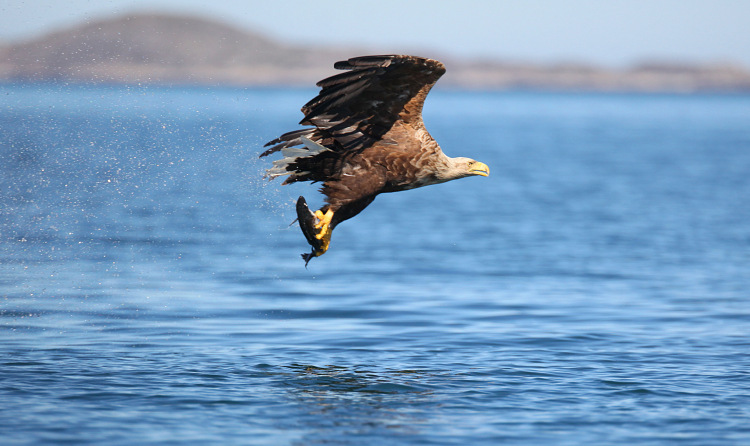 The White Tailed Sea Eagle has been breeding on the shores of Lough Derg at Portumna for a number of years now. Ruben, from Lough Derg Watersports is a brilliant guide for those who fancy spotting these magnificent birds from the water. Departing from its base at Kilgarven, Lough Derg Watersports caters for all ages and level of paddler.
5. Climb Clare's highest peak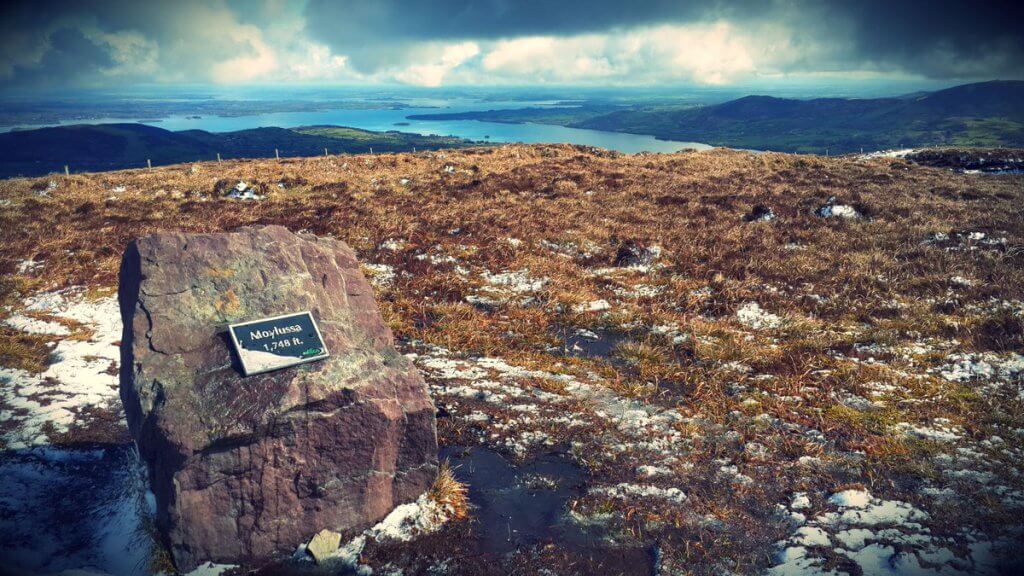 Located a short drive from Killaloe at Two Mile Bridge, the trail leading to Moylussa, Clare's highest peak, is relatively short (about two hours) and packs a punch when it comes to epic views.
The walk starts at Ballycruggan Forest Park and follows the Crag Wood Walk and East Clare Way before breaking off to the right, onto a relatively new boardwalk that leads you to the summit. You won't regret the effort as you take in the view of the surrounding counties and the entirety of Lough Derg.
10 Hidden Gems Along the Lough Derg Blueway
6. Get on two wheels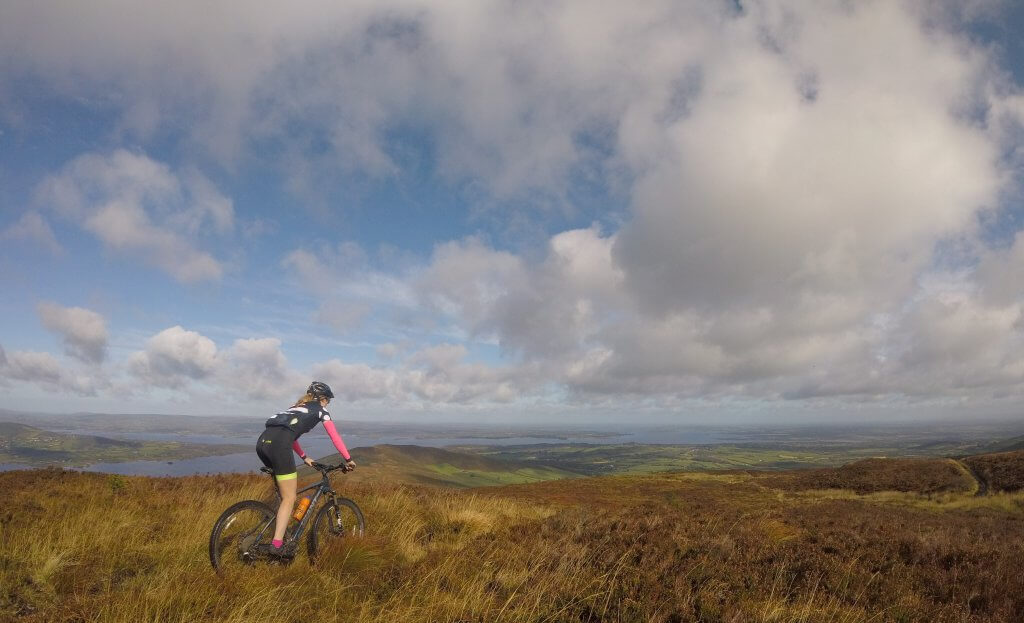 Those looking to challenge themselves can loop the whole of Lough Derg in one day. Covering a distance of 120km it is a gorgeous route to cycle. You'll travel through Portumna, Carrigahorig, Borrisokane, Nenagh, Birdhill, Ballina/Killaloe, Scarriff, Mountshannon and Whitegate. Many of these picturesque towns and villages offer inviting coffee shops and cafes should you seek some sustenance on route! If you fancy an additional challenge, be sure to include the climb up to Tountinna just north of Ballina. It's a real lung buster but the views make it all worthwhile. Tountinna is also the starting point of some lovely walking trails which lead out to the Tombs of the Leinstermen. The trail also looks like it would make for some great off road riding.
And speaking of mountain biking, there's an abundance of fantastic riding across the hills that surround Lough Derg. While these aren't official trails, the locals were more than happy to point us in the right direction.
7. Stand up paddle boarding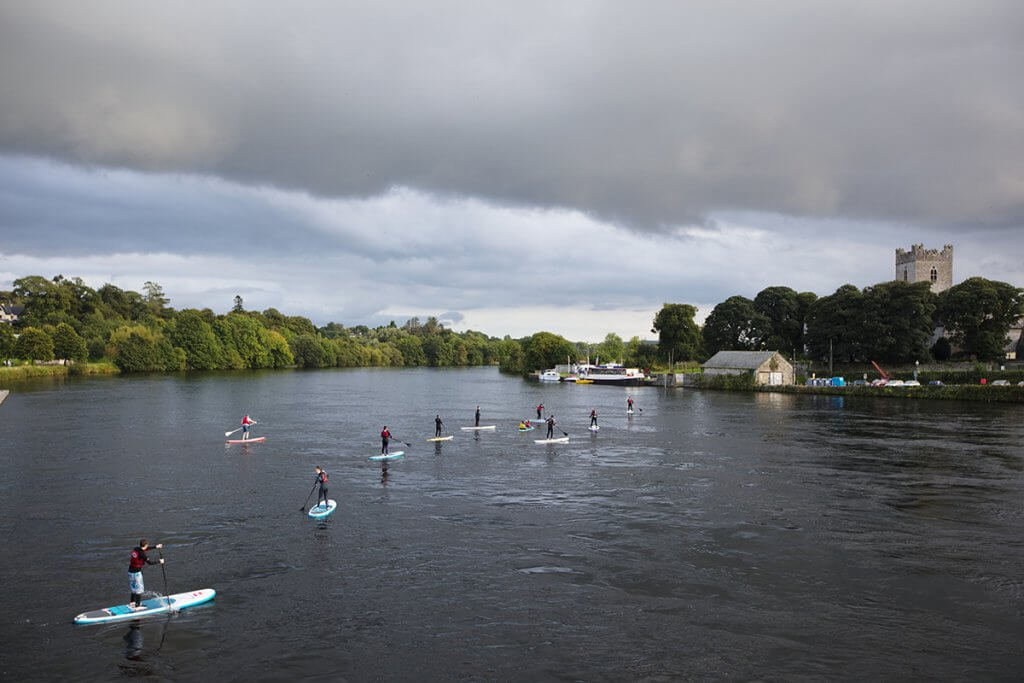 Those with their own SUP boards can hit the water at numerous points along the lake. The 21 trails of the Lough Derg Blueway offer a huge array of choice too. We opted for a sunset paddle from Portumna's Blue Flag beach which was nothing short of idyllic. If you don't have your own board, then we highly recommend Soulkite. Located in Killaloe and headed up by Kevin, it offers daytime adventures on the lake and more leisurely paddles right up into the town. It also offers sunset paddles.
Brought to you by: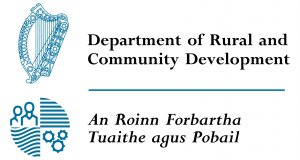 Check out our Hard as Nails podcast:
Like this? You should check these out: