Sailors flocked to Dublin on Friday, 9 February, to celebrate the Irish Sailing scene at the annual Volvo Irish Sailing Awards.
Conor Fogerty's took home the coveted title of Volvo Irish Sailor of the Year at the Volvo Irish Sailing Awards for his triumphant trans-Atlantic race win. The Howth sailor showed great skill and determination sailing his Sunfast 36000 Bam through ferocious elements to win himself the Gipsy Moth Trophy at the Single-Handed East-West Transatlantic race.
Simon Hoffmann, Santiago Alegre, Jay Stacy and Cian Mollen were awarded the Irish Sailing President's Awards for their heroic rescue of fellow sailors Johnny Durcan and Colin Byrne. Carmel Winkelmann was also recognised for her service and lifelong dedication to junior sail training.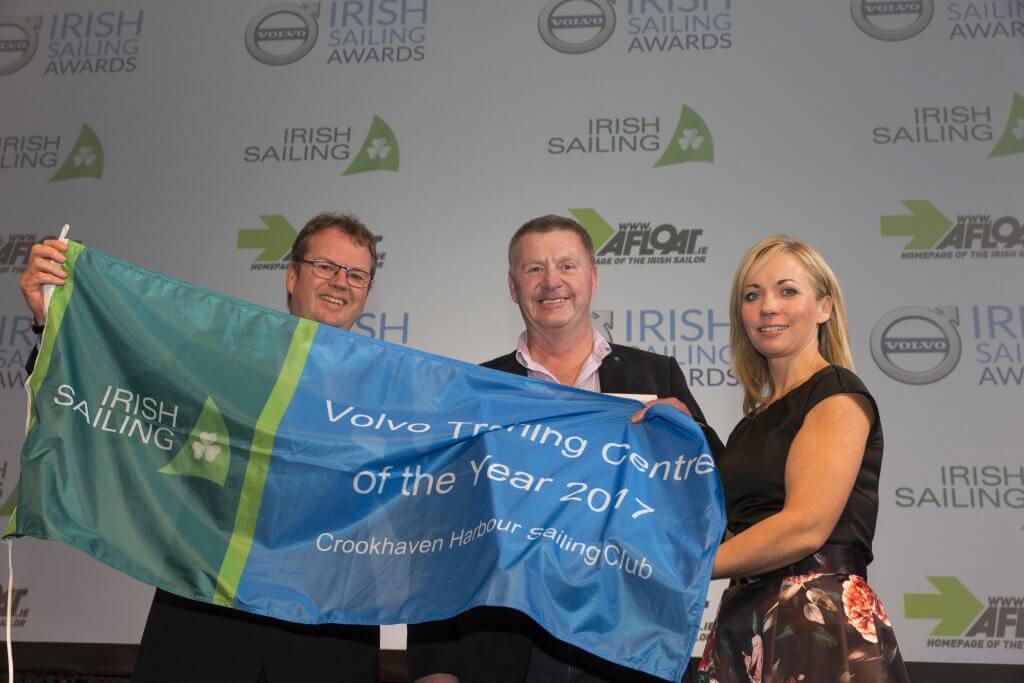 The Volvo Youth Sailor of the year went to Dan McGaughey of Donaghadee Sailing Club in NI for placing 3rd at the Topper World Championships in Loctudy, France. Crookhaven Harbour Sailing Club took home the Volvo Irish Sailing Training Centre of the Year Award. Finally, the Volvo Irish Sailing Senior Instructor of the Year Award went to Kate Caldwell of Mullaghmore Sailing Club in Sligo for her exceptional services to instructing and training.
Massive congratulations to all the winners and nominees and here's to another great year ahead.
Like this? You should check these out: