The Waterford Greenway is a haven for those looking to unwind. Running from Waterford City to Dungarvan, the Greenway offers 46 glorious car-free kilometres to explore. The views throughout are nothing short of spectacular and there are plenty of refreshment stops en route for those looking to make a day of it. It's a shared use Greenway, which means that people are allowed to cycle, walk and run, you can even bring your dog, as long as he/she is on a lead.
Distance: 46km off road
Best section: Kilmacthomas to Dungarvan
Cycle time: Allow a full day to make the most of it
Elevation: Almost entirely flat route
Facilities: See map below
Waterford Greenway Access points:
WIT West Campus
Killoteran
Kilmeadan
Workhouse, Kilmacthomas
Station
Mill, Kilmacthomas
McGrath's Cross
Shanacool
Scartore
Dungarvan
Waterford Greenway Map

Waterford Greenway Bike Hire
Bikes can be rented for €20 (€45 for an electric bike). Bike hire includes bikes fitted to your size, helmet, hi-vis jacket, roadside assistance and shuttle bus service. Waterford Greenway Bike Hire operates from Waterford City, Kilmacthomas and Dungarvan. They have a wide selection of Giant hybrid bikes for both men and women, Kalkoff electric bikes, kids bikes and buggies for children. They are open all year round from 9 am to 6 pm every day. The Greenway Man is another provider operating from Mahony's Pub in Durrow Co. Waterford. They also offer detailed history tours.
Things to Do in Waterford: The Complete Guide for Outdoor Lovers
Waterford Greenway Shuttle Bus
If you are renting bikes, there is a free shuttle service included to drop and collect riders from various points along the route (Waterford, Kilmacthomas, Dungarvan). Unfortunately, if you bring your own bikes you can't avail of this service, so you will either have to do a car drop or turn around and cycle back to your car.
Points of Interest along the Waterford Greenway
Old Red Iron Bridge
Thomas Francis Meagher Bridge
River Suir SAC (Special Area of Conservation)
Woodstown Viking Site
Mount Congreve Gardens
Kilmeadan Castle
Waterford & Suir Valley Heritage Railway
Kilmacthomas Workhouse
Kilmacthomas Viaduct
Cloughlowrish Stone
Durrow Viaduct
Durrow Dancehall
Ballyvoyle Tunnel
Ballyvoyle Viaduct
Dungarvan Bay SPA
St. Augustine's Church
Dungarvan Castle & WWI Memorial
Walton Park
Waterford City to Kilmacthomas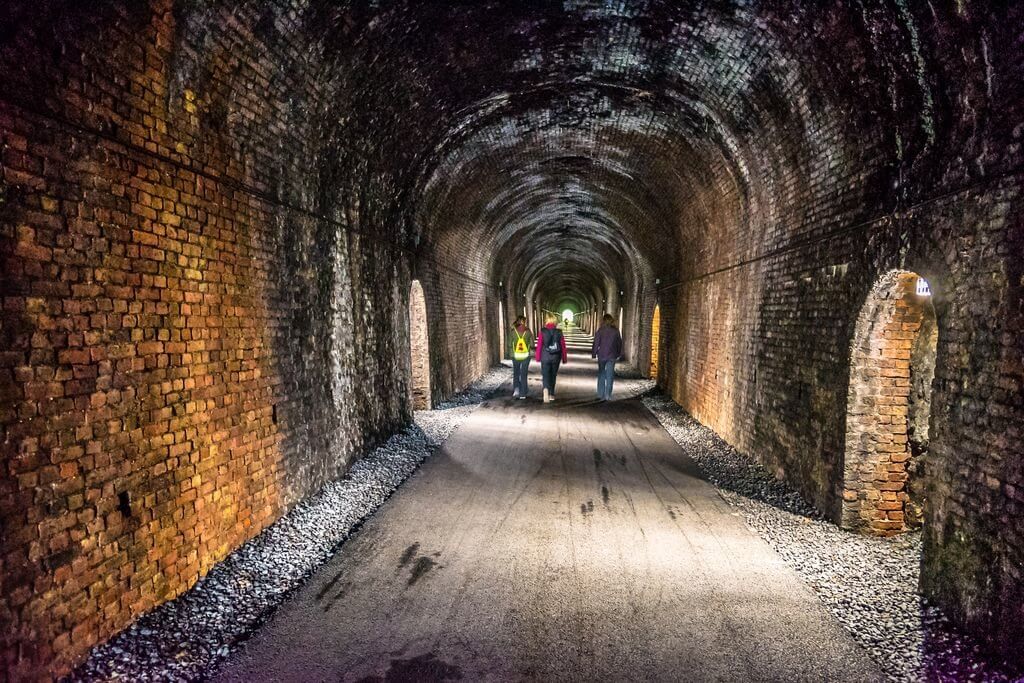 Top Tips for cycling the Waterford Greenway
Be realistic: If 45km seems a little too ambitious, then you can opt to take on a more manageable section of the route. Covering 10km, the section from Dungarvan to Durrow is particularly lovely.
Packing: Some essentials to pack are a helmet (if you are bringing your own bike), water, snacks, fully charged phone, a light backpack, rain jacket, layers, sunscreen, sunglasses and padded shorts if you are doing the full route.
Be safe: Adhere to the rules of the road even though you are off road; cycle on the left, pass on the right and use your bell.
Munster Vales: The Perfect Staycation
Places to Eat along the Waterford Greenway
Along the route:
Coffee and cake lovers should not miss Coach House Coffee in Kilmacthomas. Set in an old famine workhouse, this place serves up an array of goodies, including floury blaas, gooey brownies and mouth-watering carrot cake.
Start/End of route:
Accommodation along the Waterford Greenway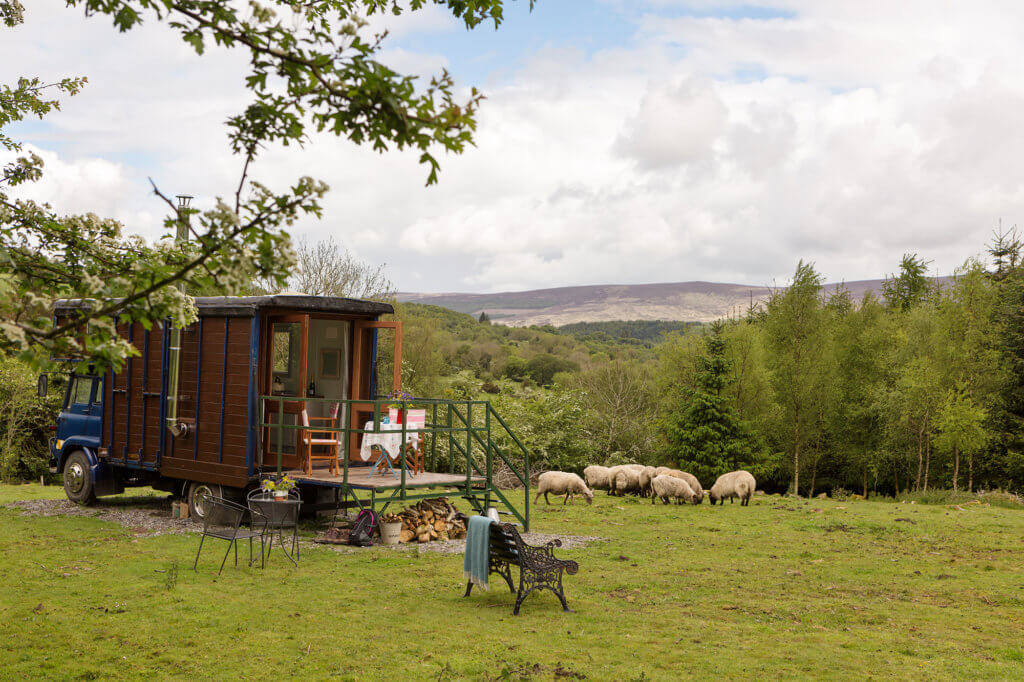 If you are up for a spot of camping, there's Caseys Caravan & Camping Park in Dungarvan. As for glamping, check out Nire Valley Glamping or Ballyvolane Glamping. For a B&B, we recommend Tannery Townhouse. If you are wanting to splash out on a hotel, we like Dooley's Hotel or Fitzwilton Hotel. Or else there are plenty of Airbnb options.
How to get to the Waterford Greenway
You can choose to start the route from either Waterford City, Dungarvan or any of the access points along the route.
The halfway point is Kilmacthomas. To get there from Waterford City by car, use the N25 or the Cork Road. You can also get a bus from the bus station on the quay.
If you are travelling from Dungarvan to Kilmacthomas by car, use the N25 or the R675 and L3209. You can also bus it from the Spring Garden Centre.
Check out the interactive map here or download the Waterford Greenway App for more information.
Check out our Hard as Nails podcast:
Like this? Check these out: