It may sound ridiculous, but your choice of cycling shorts can make or break a ride. Too short, too long, too loose, too bulky… you name it, there are so many small details that can put a dampener on your time in the saddle, especially when you are cycling longer distances. 
But fear not, I am here to help. I have tested more pairs of women's specific cycling shorts than I care to count, and have narrowed down my top five to save you lovely ladies the pain and heartache of having to use the trial and error method before finding your perfect pair!
Things to consider when buying women's cycling shorts: 
1. Fit 
The majority of us tend to opt for a larger size than we actually need when it comes to our cycling shorts. They are meant to be super snug so don't be afraid to opt for a pair of padded cycling shorts that feel nice and tight. The chamois should not move at all when you bend over from the saddle to reach your handlebars. If you are opting for bib shorts, pay attention to the way that the straps sit around your breasts. Are they comfortable? Do they cut in anywhere? If so, they are not the pair for you.
The same goes for the leg grippers. Too tight and you end up with the dreaded sausage leg. Too loose and they will flap around.
Don't be afraid to have a good old move around in the shorts when you are trying them on. It's good to get a feel for them before you make your final purchase.
2. Bibs vs Shorts 
I know that bibs look a little daunting to newbies. But I reckon once you try them you'll find it hard to ever go back. The added support of a bib short is great, they don't fall down and you are 100% guaranteed to avoid muffin top – always a bonus! But as mentioned above, it is important to choose a pair of bib shorts that suit your shape, and some straps won't suit a bigger bust. The only drawback of the bib short is the toilet situation – yes, they are an absolute pain in the arse. Efforts have been made to develop more toilet-friendly bib shorts, but they are yet to get this just right. The offerings from Giro and dhb are by far the best. And whatever you do, avoid the ones with the zip around the arse at all costs, they are terrible!
If you are opting for shorts, I would lean towards offerings with a higher waist to offer a little more comfort.
Cycling in a Pack: 9 Essential Tips
3. The Chamois
Again, the thickness of your chamois is a pretty personal thing. I am a fan of quite a minimalist chamois. I find the really thick ones very bulky and a tad nappy-esque! As mentioned above, the chamois needs to be nice and snug. If it is shifting around when you are in the riding position you need to opt for a size smaller.
5 of the Best Pairs of Women's Cycling Shorts:
1. dhb Aeron Women's Halterneck Bib Shorts
€70.61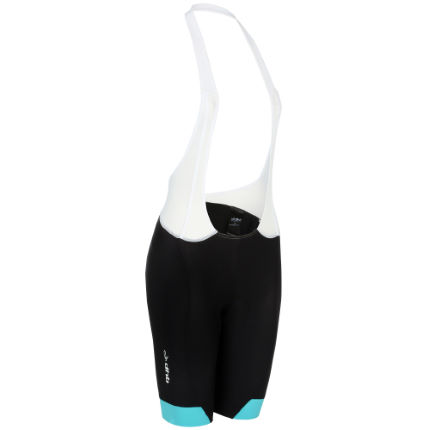 Wiggle's own brand of cycling clothing is exceptional. I have had the pleasure of testing a wide range of its clothing and I have not really been able to find fault with any of it. It feels great on, is exceptional in value and really stands the test of time.
The dhb Aeron shorts are a particular favourite of mine, as they do make the old toilet breaks that much easier. You simply pop the halterneck over your head and there is no need to start un-zipping jackets and jerseys. It's great.
Elsewhere, the shorts themselves offer a nice level of support. They are nice and tight without cutting off your circulation, the leg grippers are just right and, most importantly, the chamois is the perfect level of thickness.
When it comes to sizing, they are pretty accurate. However, if you are on the small side of the UK 10 I would opt for the UK 8.
2. Ale Graphics PRR Smack Bib Shorts
€82.39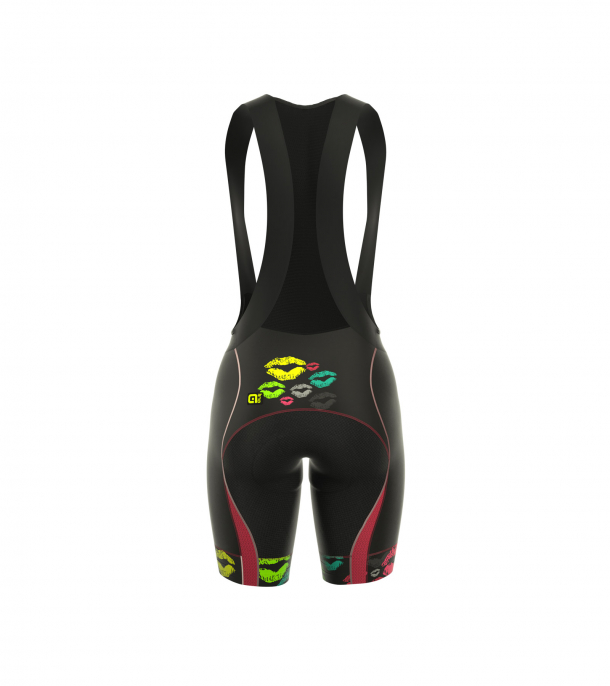 Ale shorts feel absolutely fantastic. And this pair is no exception. Equipped with a host of Ale's signature fabric technologies, they are especially great for women looking to up the ante and head out on longer rides. A lot of care and attention has been taken to ensure the perfect fit, and these shorts really sit perfectly when you are in the riding position. The crotch area has been reinforced with what the brand calls a MATRIX fabric, which essentially means it is hard wearing in the exact place it needs to be. The shorts themselves give a really nice amount of compression while still allowing for total freedom of movement.
When it comes to appearance, it's hard not to be enamoured by Ale's funky designs! I love the pattern detail on the leg and backside, even if it is a little cheeky! And speaking of legs, Ale has used a nice thick band of elastic to ensure the shorts stay put with no sausage effect!
Fit-wise, if you haven't worn Ale shorts before, they do come up a little small (they are Italian!) so if you are between sizes you might be better opting for the larger of those two sizes.
3. Castelli Women's Velocissima Shorts
€88.28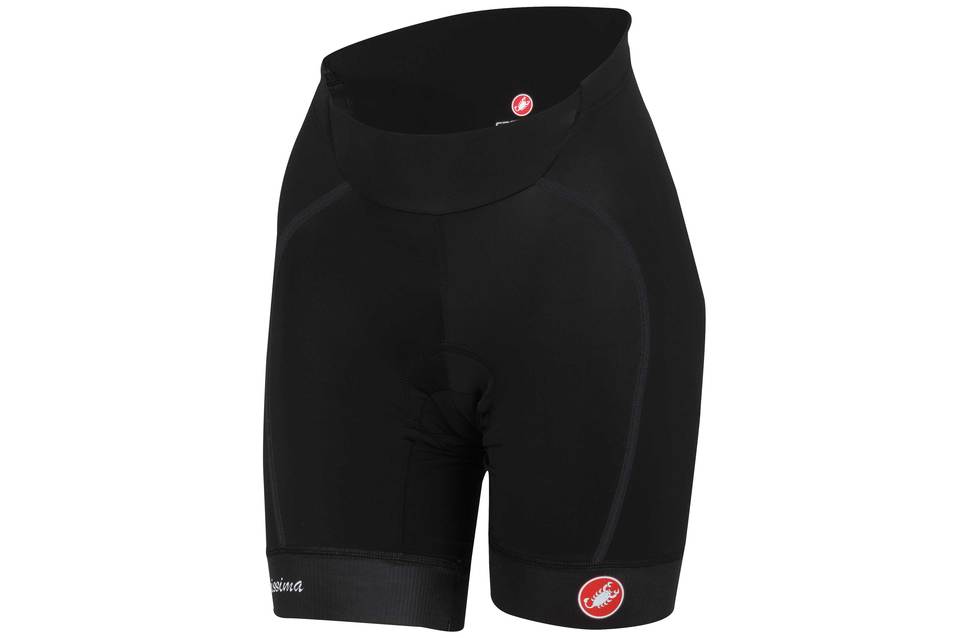 Castelli got a lot of requests for a mid-range performance short, and what it has produced to satisfy this request is very impressive. The shorts themselves are very comfortable on, breathable and offer a nice amount of compression. A high back means they offer a nice amount of coverage, but the waist does dip at the front which I admit isn't to everyone's taste. The leg band and chamois are worth particular mention as both are taken from Castelli's higher end shorts. Bonus!
The KISS Air seat pad is insanely comfortable and by far one of my favourite chamois.
Fit-wise, do beware that these shorts come up very small. As a UK 10, I wear a size medium and they come up very snug!
4. Rapha Women's Classic Shorts
€155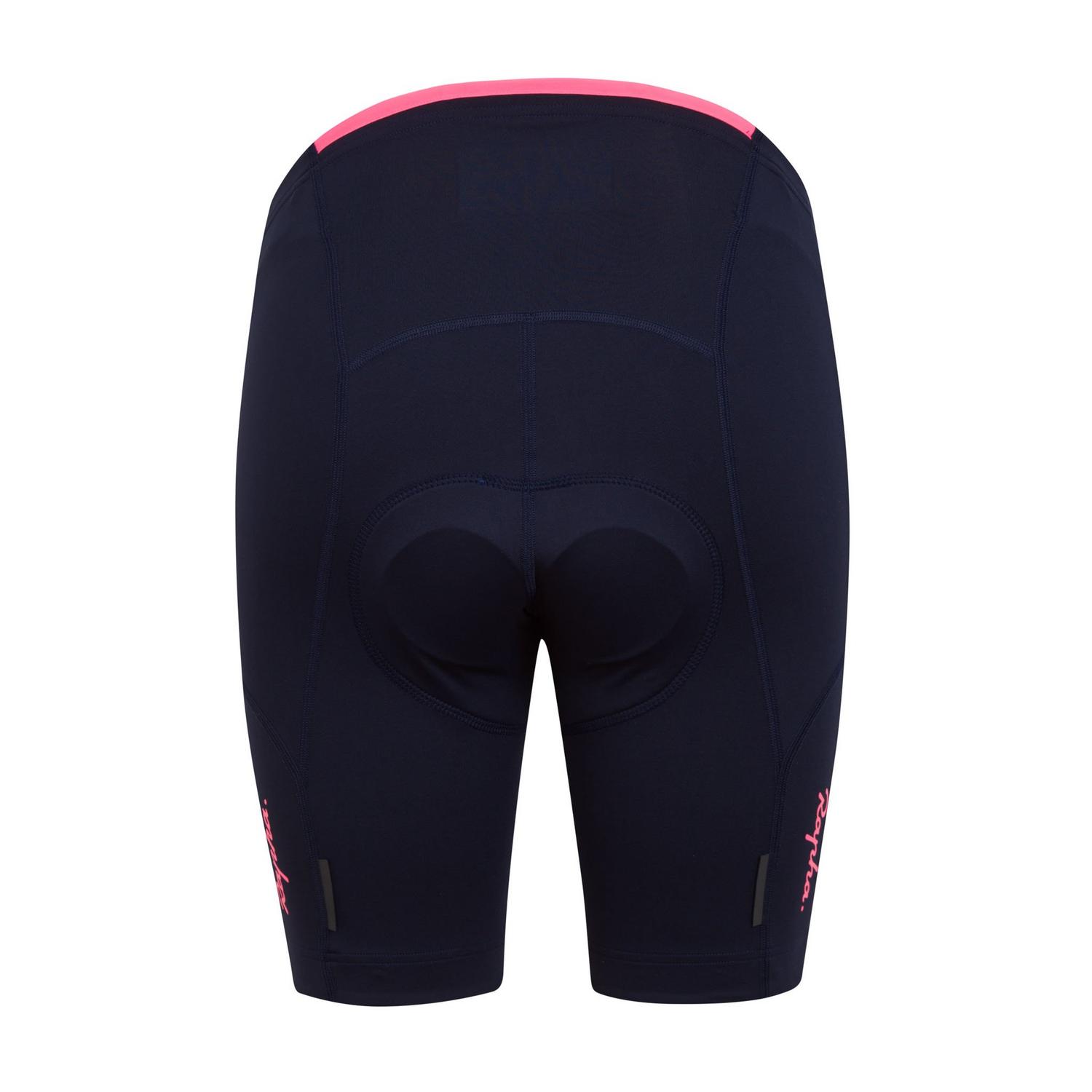 As you would expect from everything Rapha, these shorts come with a pretty hefty price tag. But if you are looking to splash out, then I do highly recommend the Rapha Classic shorts. I have been using these for about four years now and they are still one of my favourites. I wear the short version and do be warned, they are pretty short. A regular length is available for those who like a little more coverage.
Elsewhere, I adore the fabric used on these shorts, it is silky soft and just gets better and better over time. The waist is nice and high and while the band around the legs isn't the thickest, I don't get any sausage leg. And of course, we can't forget the chamois. Rapha chamois can feel a little bulky at first, but they wear in superbly and are supremely comfortable.
I would really struggle to find a single fault with the Rapha Classic shorts.
5. Sportful Women's Tour Bib Shorts
€61.79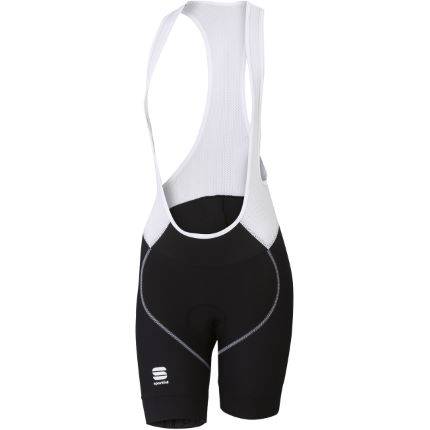 Offering great value for money, the Sportful Tour bib shorts are another favourite of mine. The fabric wicks away sweat brilliantly and it super-soft next to the skin. The 15mm chamois did feel a little bulky at first but once worn in, it has proved supremely comfortable on longer rides.
Fit-wise, I have found that Sportful comes up pretty true to size.
Check out our Hard as Nails podcast:
Like this? You should check these out: 
Previous Post

Next Post