Ready to work off the Christmas muffin top? We've got ten of the best road cycling events in Ireland for you to tackle in 2018, to get you back into shape.
The frozen ground beneath your feet will soon thaw and you'll be back out pounding the tarmac on two wheels come January. But what is cycling without a bit of competition to gauge how good you are? Or perhaps a long distance sportive to see how far you can push yourself? Leisure cycling is all well and good but why not test yourself in 2018 with one of these great road cycling events in Ireland.
1. Charity Mountain Bike Ride
Date: 28 Jan 2018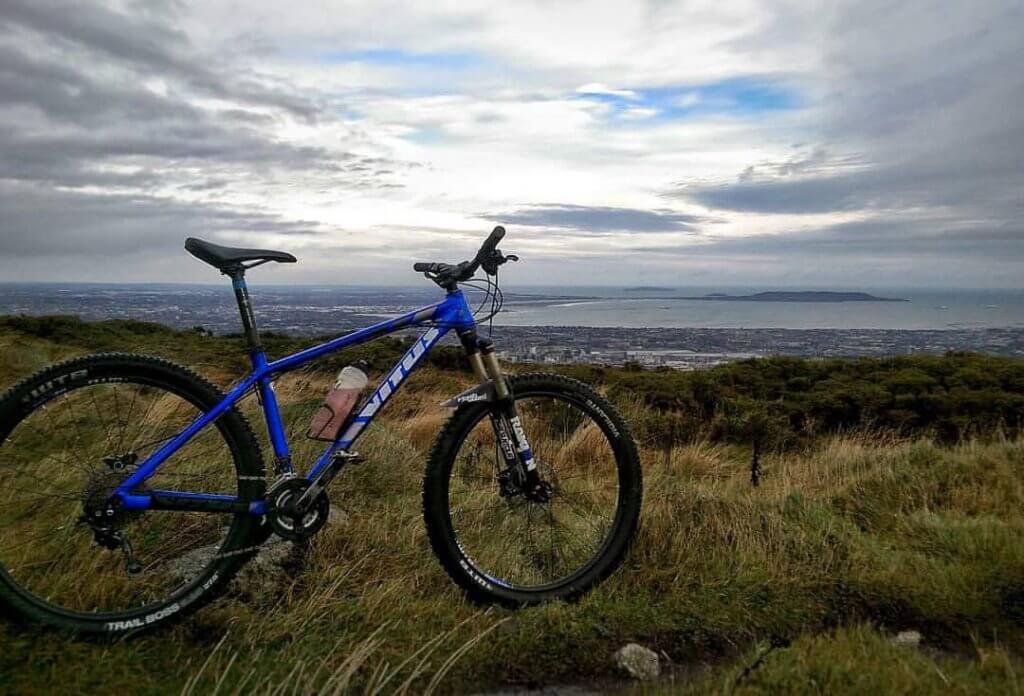 A chance to make a difference on your morning spin in the hills, this mountain bike ride will celebrate the lives of those who have battled cancer. In 2018 it will take place in Ballinastoe Mountain Bike Trails in Roundwood, Co Wicklow. There will be groups to suit all levels of fitness and ability. Afterwards, everyone will head to The Coachhouse in Roundwood for complimentary tea, coffee and sandwiches. Entry is free and Biking.ie will be accepting donations for cancer support throughout the day.
More info: Biking.ie
2. Night Rider Sportif
Date: 28 April 2018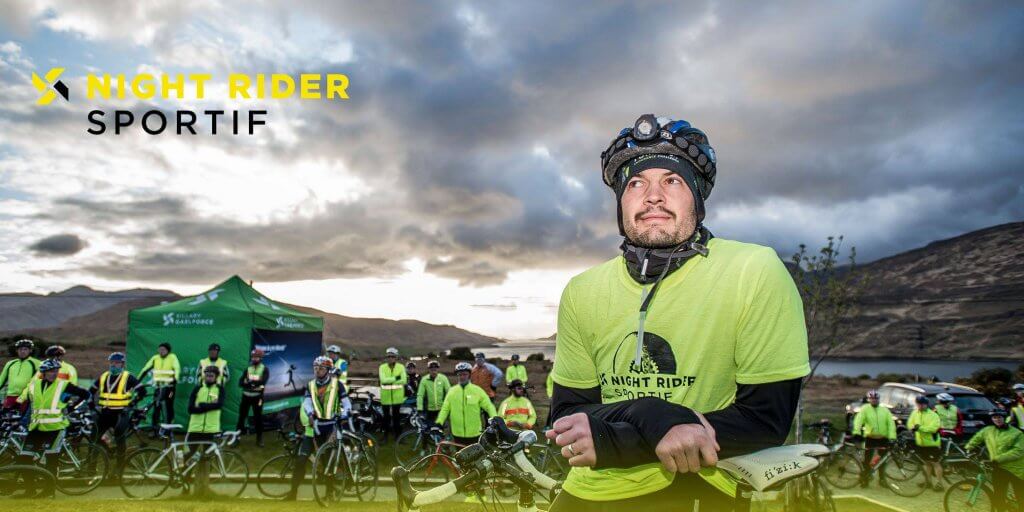 For something a bit different Night Rider Sportif is a superb race through the night. This event, which features 100km and 60km routes, is like no other. It takes in some of the very best of the Wild Atlantic Way by moonlight.
More info: Gaelforce
3. Coast to Coast Sportive
Date: 19-20 May 2018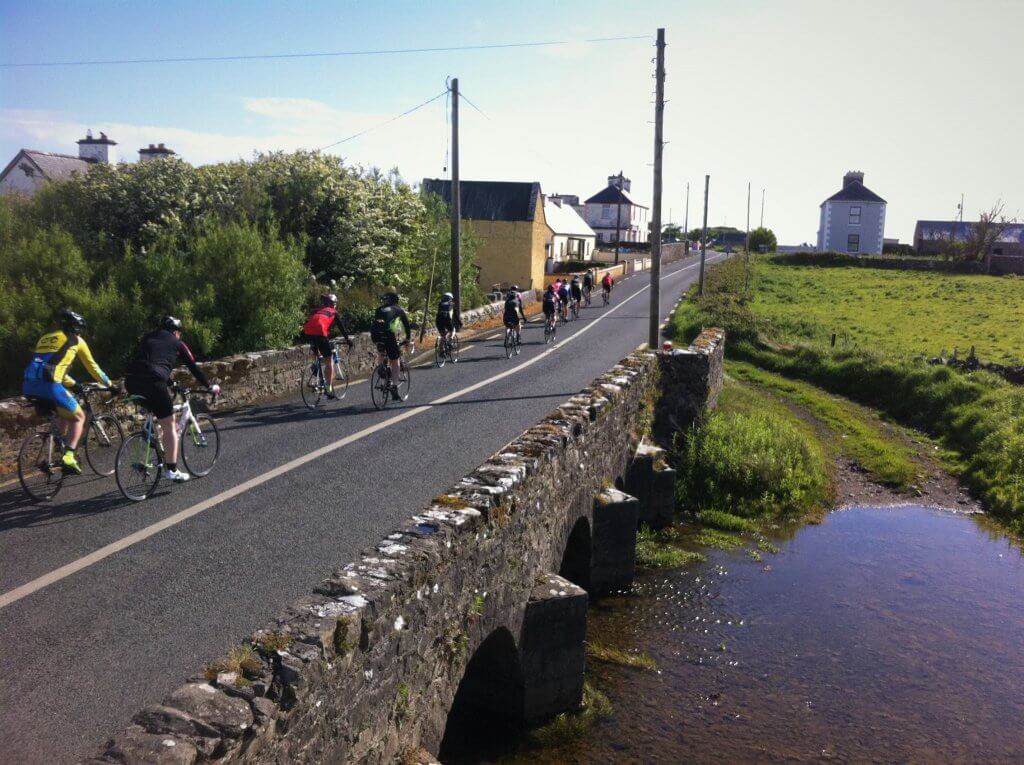 This two-day event brings riders from Enniscrone, Co Sligo, to Newcastle, Co Down, passing through Leitrim, Fermanagh, Armagh, and on to the epic undulations of the Mourne Mountains. Designed to be a challenge for every type of cyclist, this event will run concurrently with the legendary Coast 2 Coast Multi Sport race, so riders on the course may be fellow sportive cyclists or members of the teams on the multi-sport race.
More info: 26 Extreme
4. Ring of Beara Cycle, Kenmare
Date: 26 May 2018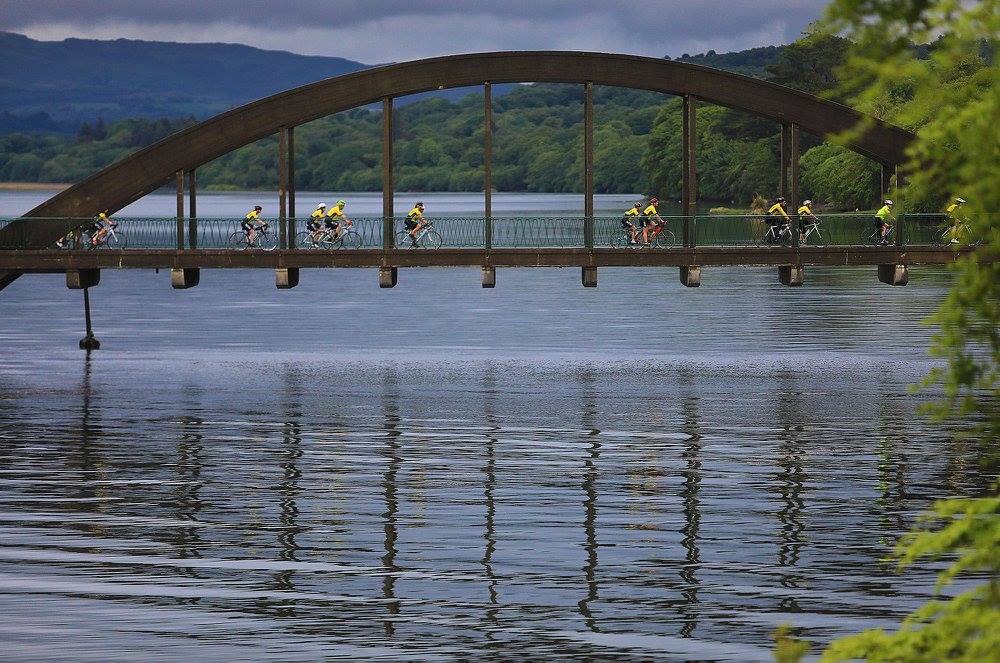 The Ring of Beara is one of Ireland's most gorgeous routes. And what better way to experience its beauty than from the saddle of a bike. Participants can choose from 140km or 110km and will cycle along a coastal route on the rugged peninsula. Riders will pass through picturesque and quaint towns including Ardgroom, Eyeries, Allihies, Castletownbere, Adrigole, Glengarriff and back to Kenmare to be rewarded with hot food, hot tubs, massage and entertainment. Expect plenty of challenging ascents and descents.
More info: Ring of Beara Cycle
10 of the best adventure races in Ireland 2018
5. The Ring of Kerry Charity Cycle
Date: 7 July 2018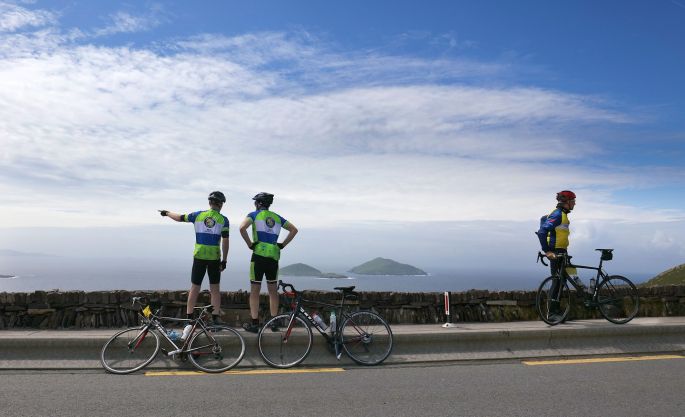 The annual Ring of Kerry Charity Cycle will return in July. It is the country's biggest single-day fundraising event and one of the biggest cycle events anywhere. Last year it raised over €1.5m for charity. Starting in Kerry's capital, Killarney, thousands of hardcore and leisure cyclists alike turn out to complete the 180km challenge across the stunning Ring of Kerry.
More info: Ring of Kerry Cycle
6. Tour de Burren
Date: TBC June 2018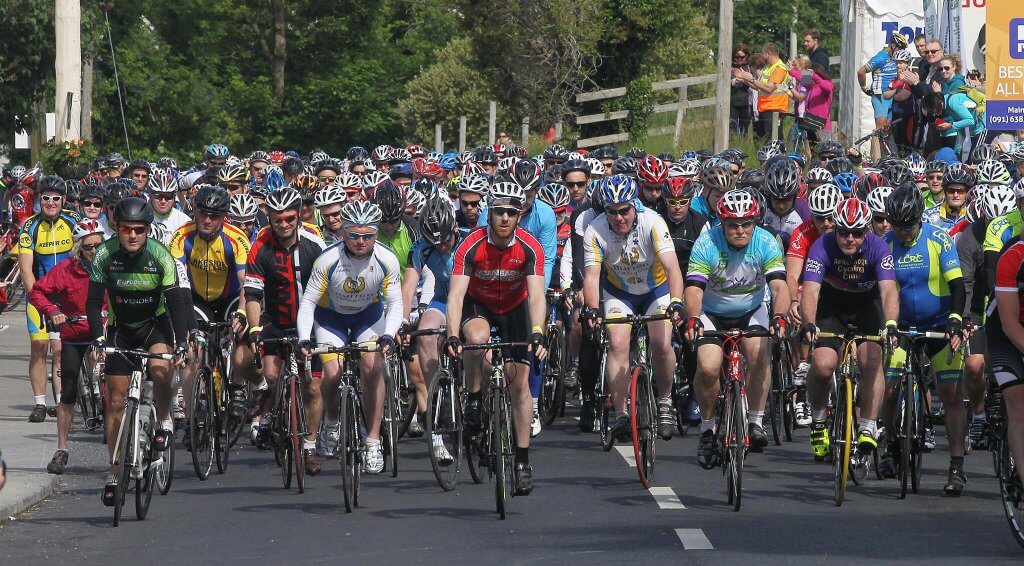 One of our all-time favourite events, the Tour de Burren, will return in 2018. The event was once voted as the best leisure cycling event in Ireland. It takes you through the spectacular and unusual landscape of the Burren, starting in Ballyvaughan and taking in some of the best scenic locations around North Clare. With four routes to choose from you'll find something to suit your ability. Options include a 10km family loop, 62km Burren circuit, a 104km heart of the Burren and finally for the diehard competitors out there, a 152km Burnin Burren.
More info: Tour de Burren
7. Stephen Roche Atlantic Challenge
Date: 24 March 2018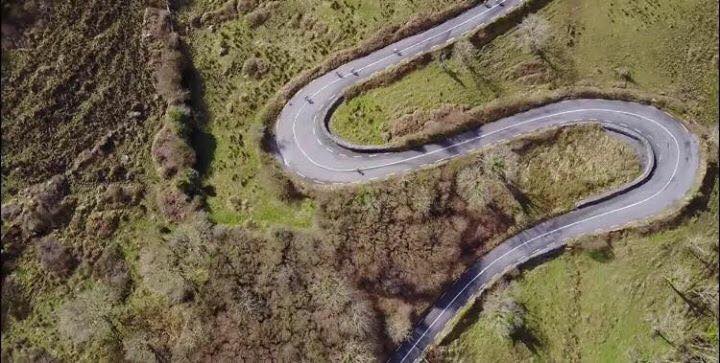 This annual cycling sportive offers you the chance to join former Tour de France winner, Stephen Roche on a spin. The route takes in the rolling hills of the Burren and the Wild Atlantic Way coastline, Cliffs of Moher and Corkscrew Hill. Described by Lonely Planet as the 5th best cycling route in the world. The cycle starts and finishes in Ennistymon, Co Clare.
Buy your tickets here.
8. Carlingford 300
Date: 26 May 2018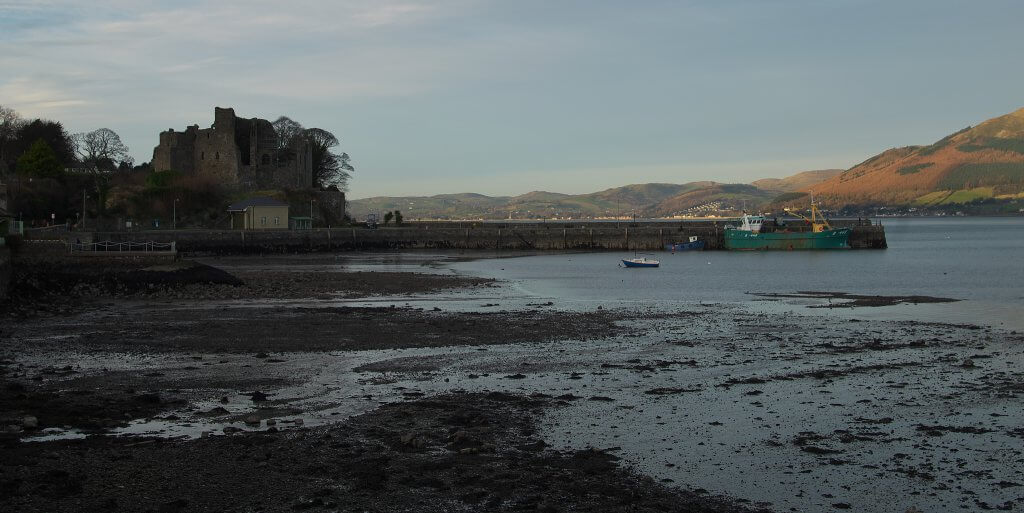 The Carlingford 300 is a part of the hardcore Audax family. Covering a total of 300km, it's safe to say that this event is reserved for hardened cyclists. The route will leave Stamullen and head for the Mourne Mountains to tackle the main climb of the day over Spelga Dam. The route then returns over the Cooley mountains and down along the coast finishing up where you started at Stamullen. There will be a few tough climbs, but the scenic nature of the route should make it worthwhile.
More info: Audax Ireland
15 of the best running & hiking events in Ireland 2018
9. Giants Causeway Coast Sportive
Date: 8 Sept 2018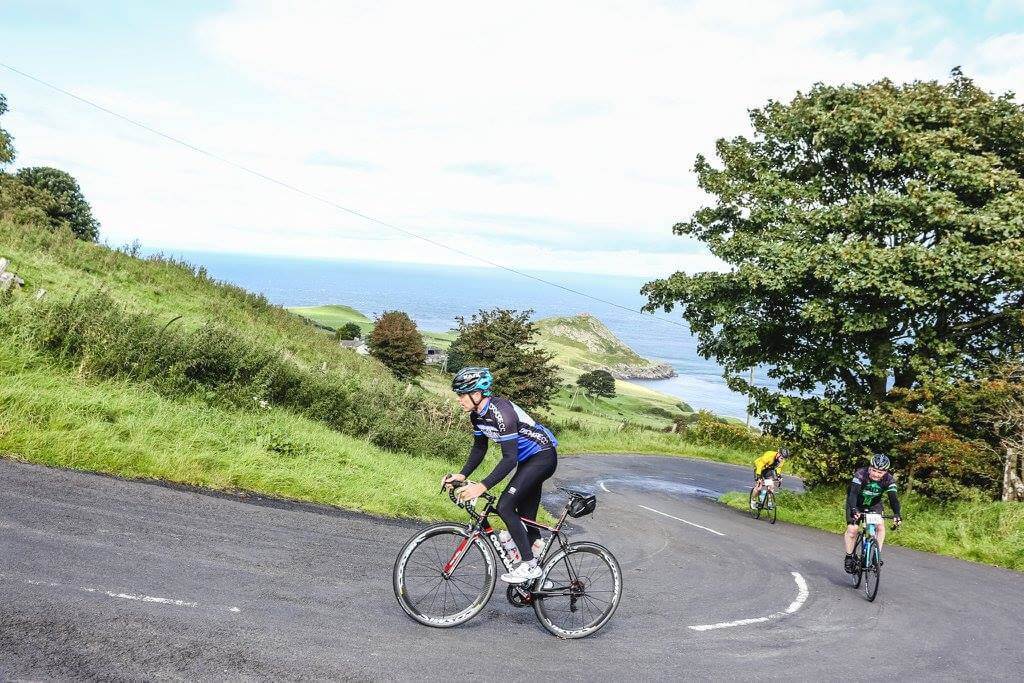 The Giants Causeway Coast Sportive is one of the most talked about Sportives on the Irish calendar. Offering cyclists a choice of three routes – 57km, 126km and 182km – this sportive brings participants across the incredible landscape of the Antrim coast.
More info: Giants Causeway Sportive
10. Wild Atlantic Way Sportive
Date: 20 April – 8 May 2018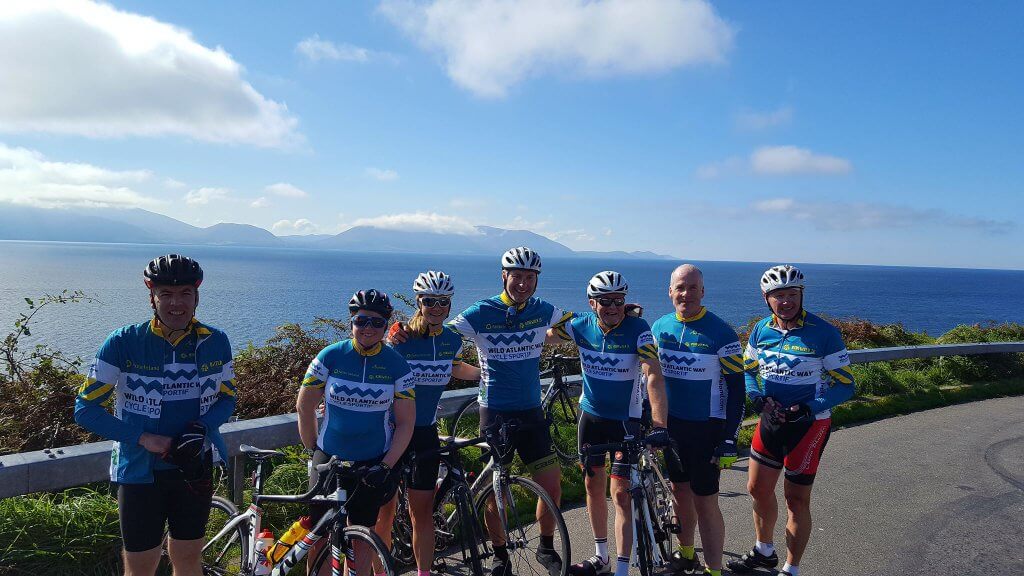 Last year saw the launch of the inaugural Wild Atlantic Way Sportive and after a roaring success it will be back again in 2018 with two events! Encompassing the entire Wild Atlantic Way from Kenmare to Inishowen peninsula, Donegal. You can choose to do a single day, a block of four stages or the entire WAW. This is the ultimate bucket list challenge!
More info: Wild Atlantic Way Sportive
11. The Emerald Isle 3100 km
Date: 14 July 2018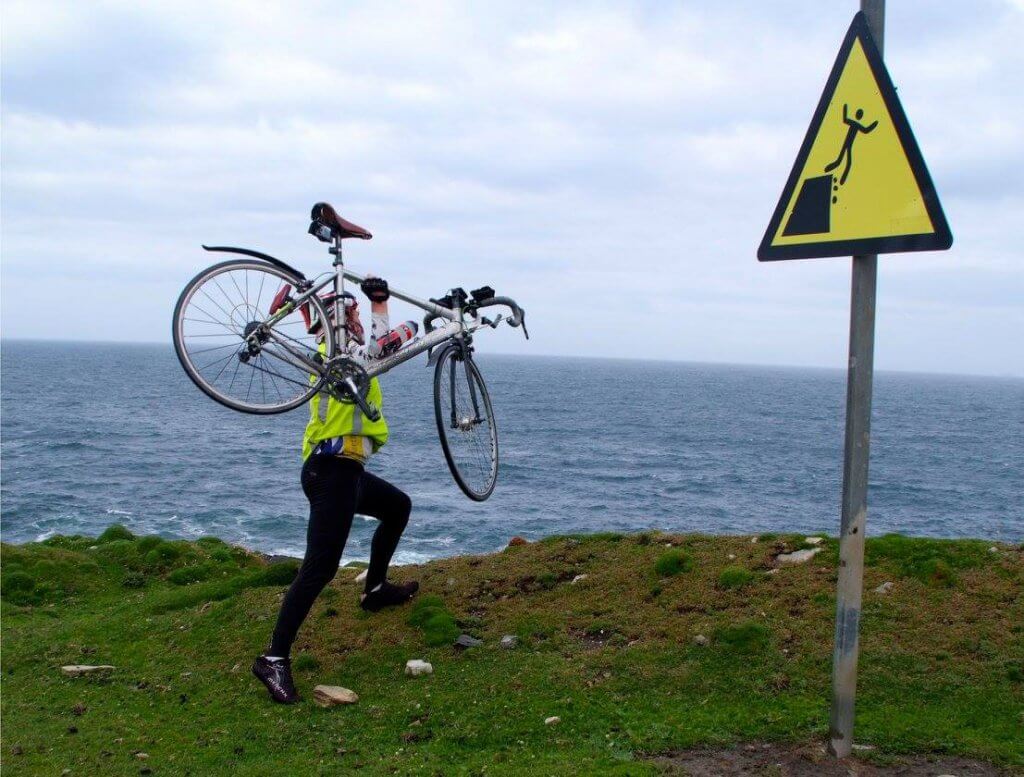 This epic long-distance cycling event encompasses the entire coastline of Ireland. Riders will experience 17 counties of both Ireland and Northern Ireland. 
The event will start and finish in Dublin City and is a timed bike event so must be completed within 17 days.
More info: Atlantic Series
Check out our Hard as Nails Podcast:

Why not also check out: