Tired of pigging out for the whole of December and January, here are some of the best events over Christmas for the adventurous among you to enjoy.
Christmas is the one time we all get a few days off from the realities of life and get to return home and curl up on the couch with family and friends, stuff your face guilt free and watch box sets by the fire and glow of the Christmas tree. But to make this holiday a bit more special, why not move outside your comfort zone slightly and check out one of these great events? Go to a talk, sign up for a race or take a plunge into the sea on Christmas Day. It may be cold outside, but we can promise that you won't regret it. Without further ado, here are some of the best events to do this Christmas.
1. Lynam Lecture 2017: Mountains and Wild Places – a personal reflection by Frank Nugent
Date: 7 Dec 2017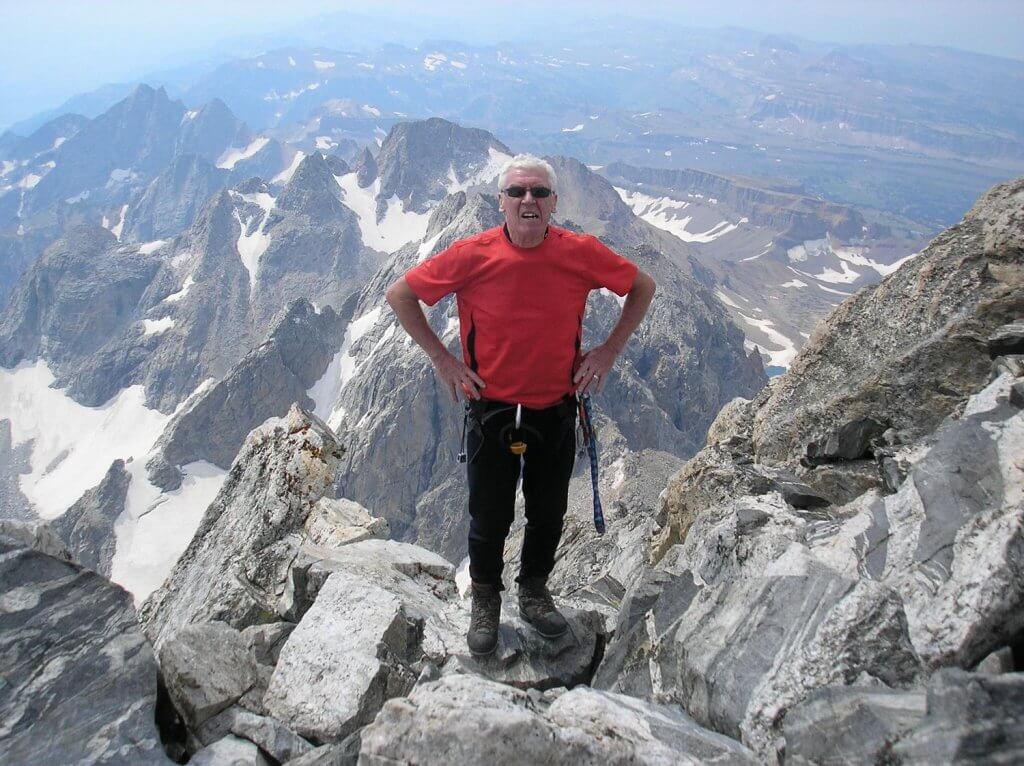 Frank Nugent will be the star of this year's Lynam lecture. The alpinist has many impressive feats to his name, having made several trips to the Alps and four expeditions to the Himalayas. He was the deputy leader of the first Irish Everest Expedition, joint leader of South Arís Antarctic Expedition 1997, sailed the Northwest Passage with Northabout in 2001 and completed many first ascents during the Irish Lemon Mountains Expedition to Greenland in 2003. Basically, he's a legend! It's not to be missed.
More info: Mountaineering.ie
2. Great Outdoors Santa Abseil and Climbing Extravaganza
Date: 9 Dec 2017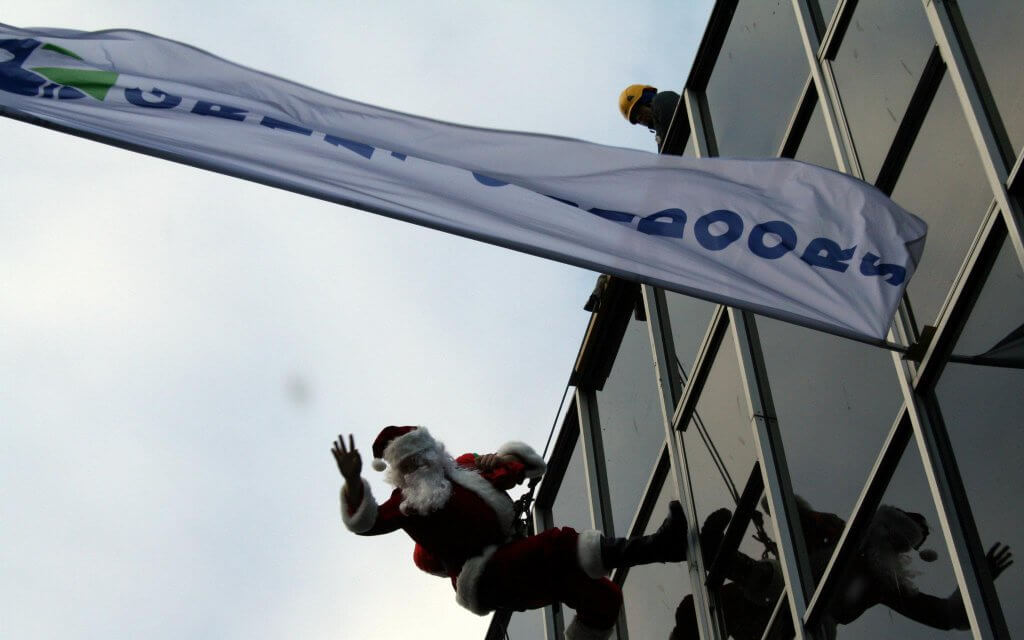 This great family event takes place annually at Great Outdoors HQ on Chatham Street in Dublin. Santa himself will abseil down the building of the city centre store, making an impressive entrance inside to the Great Outdoors grotto. Kicking off with a street party at 1pm, Santa will make his grand entrance at 2pm before retiring to his grotto to find out what all of the kids want for Christmas. While the kids are preoccupied, it's the perfect opportunity for some present shopping
More info: Great Outdoors
3. Santa Dash
Date: 25 Dec 2017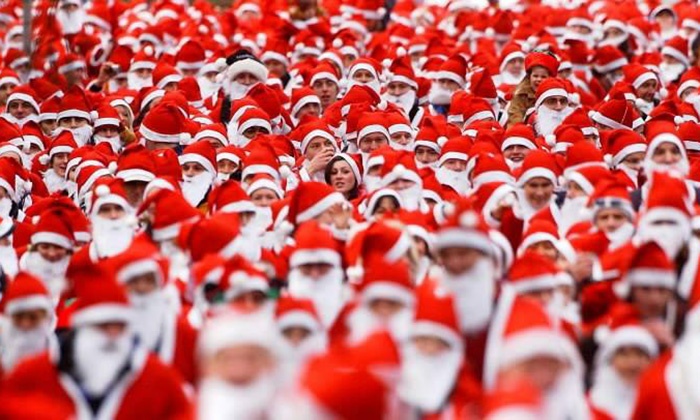 After the presents are open and before the dinner prep gets well and truly under way, there's always time for a brisk walk/run on a crisp winters day. Santa dashes and turkey trots happen all over the country on Christmas Day and St Stephens day so hunt out the one in your locality and go celebrate Christmas with the community.
More info: Santa Dash
The best triathlons in Ireland
4. GOAL Mile 2017
Date: 25 Dec 2017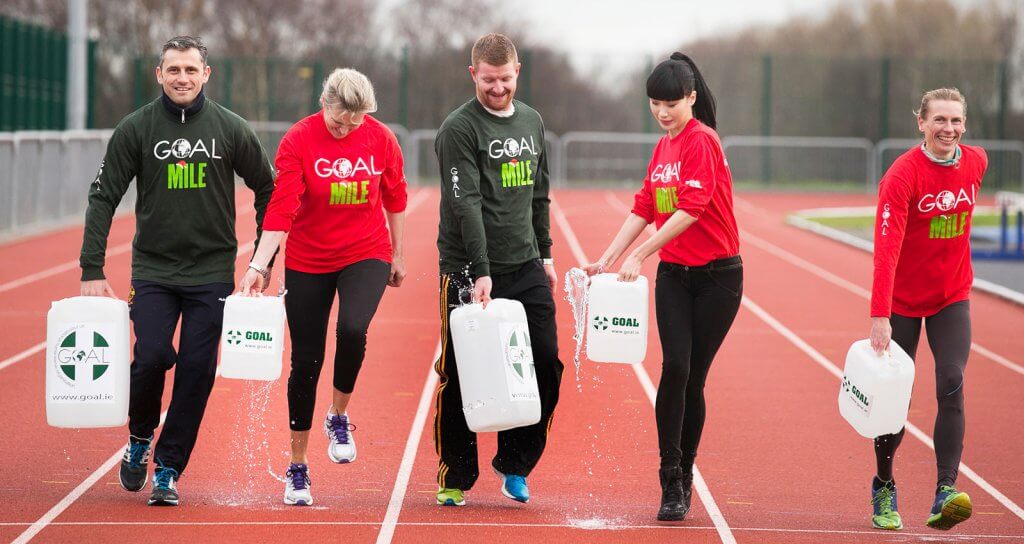 You've heard of the traditional Christmas Day swim, but if you're not keen to get that cold, then the perfect alternative is to run a mile. The Goal Mile was established three decades ago and has now grown to become one of Ireland's most popular annual fundraisers. In recent years, 30,000 + people have taken part in locations across the country raising over €200,000 for the charity. Plus, it'll ease the guilt when you reach out for second helpings of each course.
More info: GOAL
5. Christmas Day Swim
Date: 25 December 2017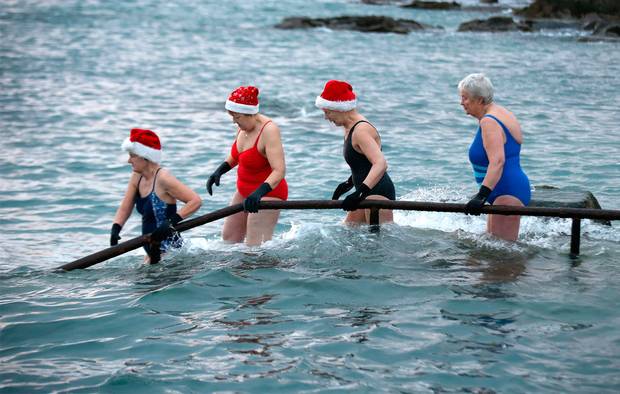 Christmas Day Swim, the Polar Plunge… whatever you want to call it, it is without a doubt one of the best/maddest thing to do on Christmas Day. We are big fans! Join the throngs of festive souls that will brave the icy waters of the Irish Sea and Atlantic this Christmas Day. With events held up and down the country, you'll be sure to find a few kindred spirits in their togs to have a swim with and celebrate the day that's in it.
6. Westport's 10th Annual Christmas Walking Festival
Date: 29 Dec – 1 Jan 2018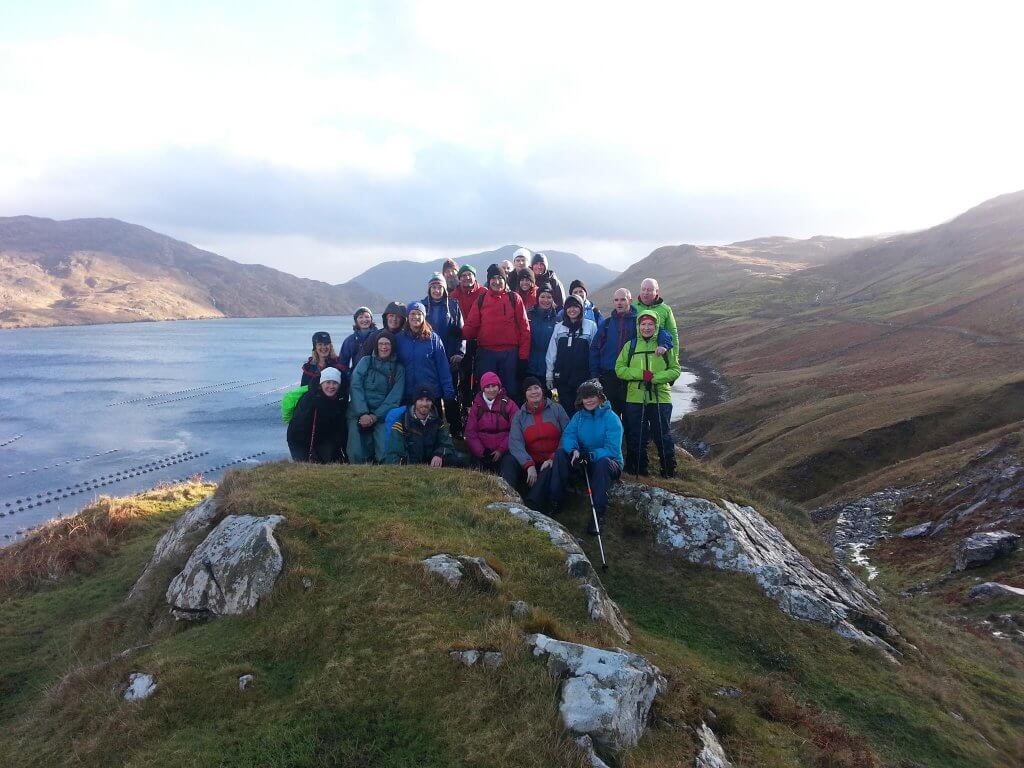 Time to get off the couch, pull on your hiking boots and head to Wesport to see some beautiful scenery along the Wild Atlantic Way. What better way to ring in the New Year than through scenic walks in the mountains and trails of Mayo, taking in Connaught's highest peak, Mweelrea, and the natural beauty of Killary Harbour.
More info: Walking Festival
7. Fanore Burren Christmas 10k/5k
Date: 29 December 2017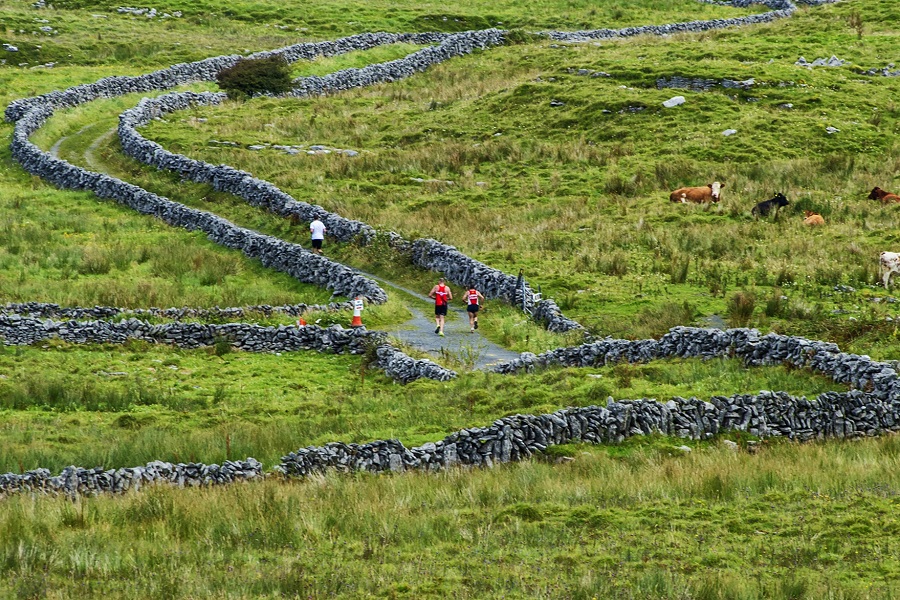 What better way to burn off the Christmas calories than a nice 5km or 10km run through the wilds of The Burren. The best part of this race is that it is themed! And this year the theme is based on Biddy Early, Ireland's famous traditional herbalist – an East Clare legend.
More info: Fanore
The best mountainbiking events in Ireland
8. Extreme Ireland Mountain Skills 1
Date: 6-7 Jan 2018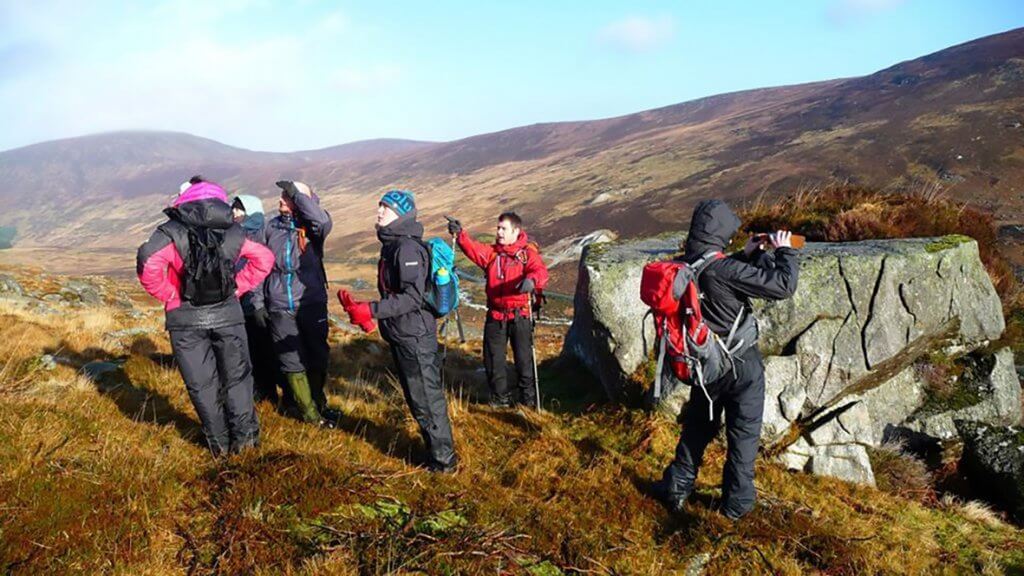 A mountain skills course is a must for every avid hiker. Learning to navigate is one of the most important survival skills. Extreme Ireland runs great skills courses. Mountain Skills I will give you a general introduction to hill walking in Ireland. You'll learn about map reading, mountain safety and hazards equipment and navigation so you'll be safely able to pursue hill walking as a hobby.
More info: Extreme Ireland
9. Great Island Kayak
Date: TBC 27 Dec 2017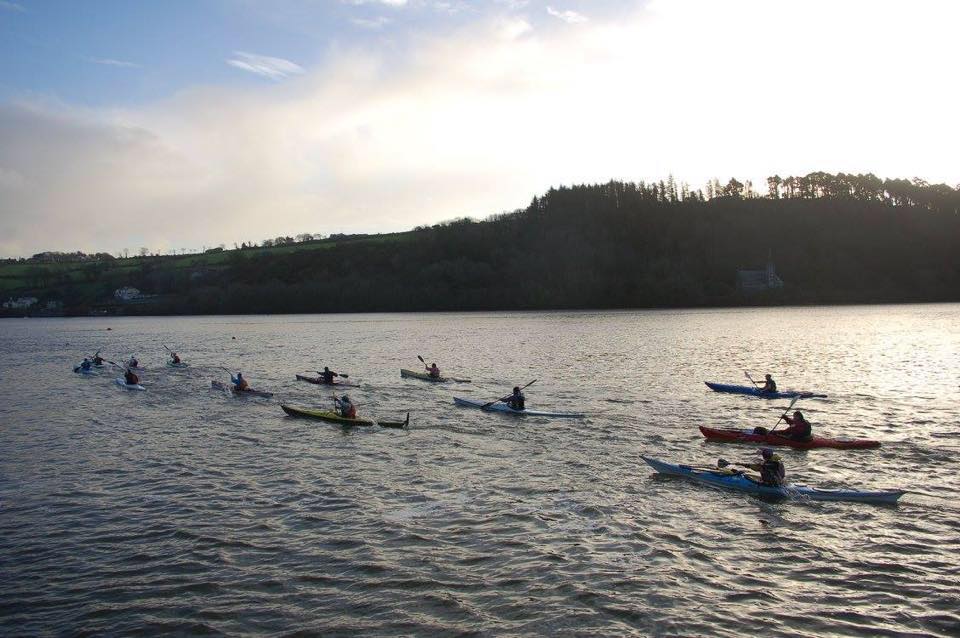 A really popular event on the kayaking calendar, the Great Island Kayak Race is the ultimate Christmas season challenge. Departing from Marlogue Marina in Cork Harbour, the 27km course will bring paddlers around Great Island, passing the beautiful town of Cobh. The event has three main classes: elites, tourers and doubles, and is open to both competitive and sedate paddlers alike. For entry details and up-to-date information, follow the Facebook page.
More info: Great Island Kayak Race
10. The Art O Neill Challenge
Date: 12 Jan 2018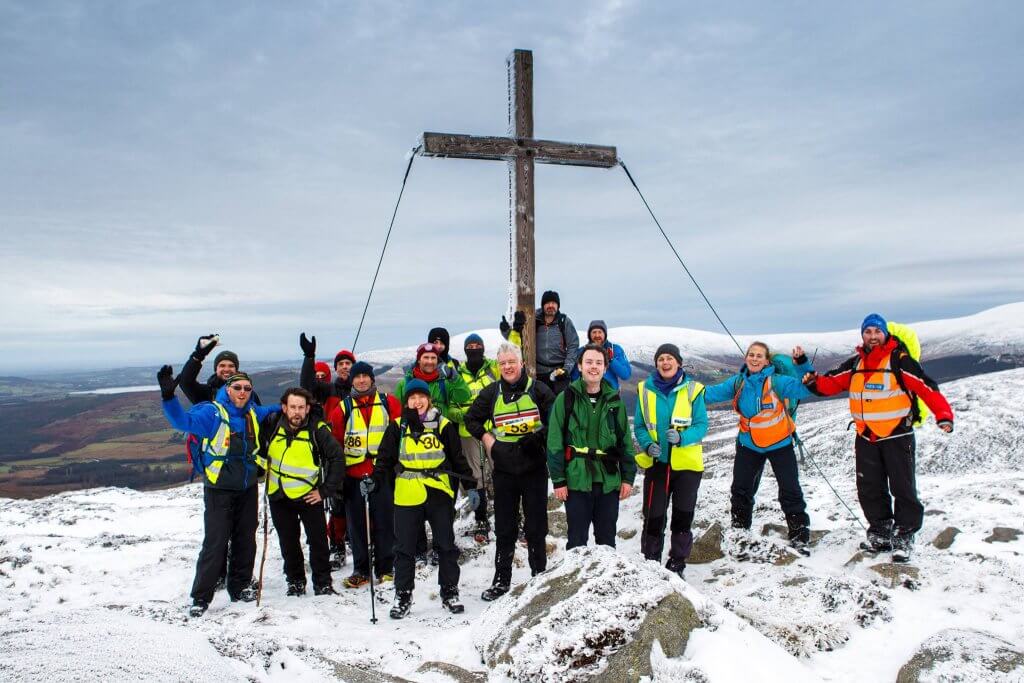 The annual Art O'Neill Challenge is one of our must-do events for the hard-core out there. Ultra runners, hikers and hybrids gather at midnight to start the race. Participants finish at some stage the next day at any time between 6am and 3pm. The 55km hiking/running event is the stuff of legends. It traces the escape route that Art O'Neill and Red Hugh O'Donnell took in 1592 when escaping Dublin Castle. It is run in association with Great Outdoors and in aid of Dublin Wicklow Mountain Rescue.
More info: Art O'Neill Challenge
Like this? You should check these out: 

Previous Post

Next Post