Make 2019 the year you give something back, there are so many little things you can give your time to that will make a massive difference to the world around you. Now is the time to start.
When compiling our list of goals for the new year, we tend to focus on ourselves. Whether you are trying to lose that holiday weight or save some money, most of our goals involve the improvement of ourselves. There is nothing wrong with that, however, this year why not try to look at your list of goals from a slightly different perspective. Why not try a couple of objectives that involve giving back to the community, environment or society in general, this could be the change of perspective you were looking for to kick off 2019. If you're stuck for ideas, we've compiled a list of seven activities that encourage you to give back.
1. Organise a Beach Clean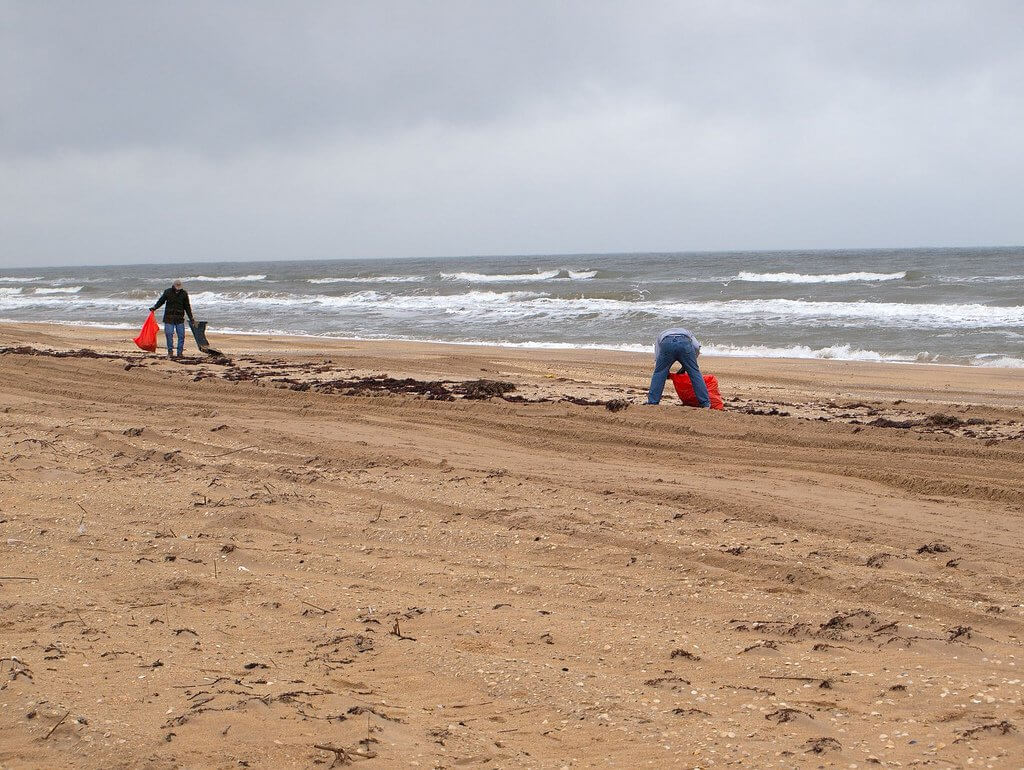 Each year, approximately 10 million tonnes of litter ends up in our oceans. This litter has made its way into our oceans through our sewage and drainage systems, dumping in riverways, and accidents in litter disposal.
Marine litter is causing a horrifying host of problems. It is estimated by scientists that 1 million seabirds and 100,000 marine animals die every year because of marine litter – be that by entanglement or ingestion of litter. And it's not just sea life that is affected. Ingestion of micro-plastics by fish feeds down the food chain and will inevitably affect the health of humans too. That's not to mention the damage that will be done to our beautiful coastal areas.
Marine litter is a huge problem. The good news is that you can do something to help, and it won't take much! Make a small commitment to yourself to do a two-minute litter pick every time you visit your local beach and then share what you collect on your social media using the #2minutebeachclean hashtag to raise awareness.
Or take things further by joining a local beach cleaning group. Visit Clean Coasts to find an existing beach cleaning group in your area or set one up yourself. Or like their Facebook page to be notified of beach cleaning events near you.
2. Volunteer at a Race (Parkrun for example)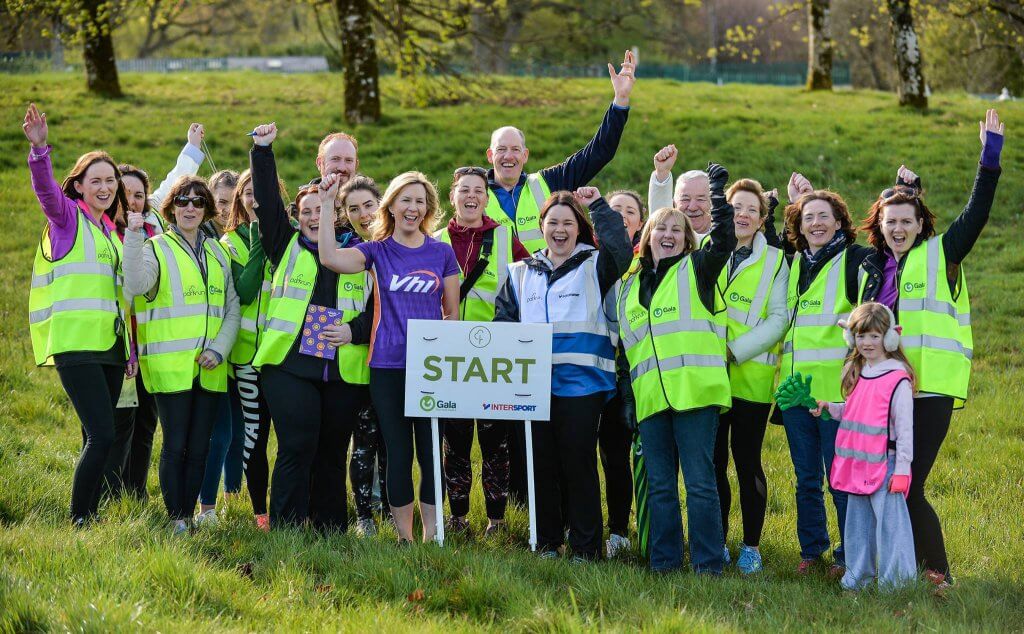 Whether you are a runner yourself or simply enjoy a breath of fresh air and a beautiful panorama, volunteering at a Parkrun could be the goal you are looking to add to your 2019 resolution list.
The premise behind Parkruns is very simple. Every Saturday morning runners gather in their local park for a free, 5km-long, timed run. If running is not for you, you can still help out by volunteering your time at these weekly events. As it's free-of-charge, Parkrun relies on volunteers to organise the events and to help on the day of the run. And they are always on the hunt for new volunteers to help out.
Check out their website and discover where your closest Parkrun will take place, fill in the form and you are all set to join the fun.
15 tips to help you lower your carbon footprint in 2018
3. Volunteer for Mountain Meitheal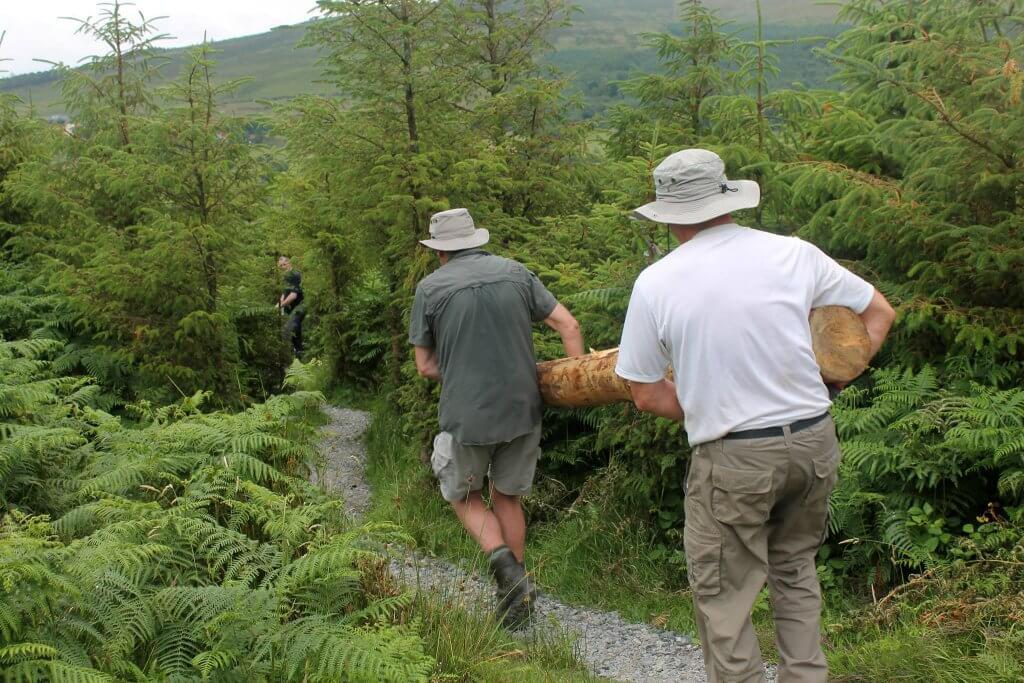 Another fantastic way to give back in 2018 is to volunteer with Mountain Meitheal. This is a group of volunteers who work tirelessly on mountain and forest tracks to restore and preserve the surrounding nature.
Mountain Meitheal Ireland aims to keep the tracks challenging and up-to-par while preserving and upkeeping the surrounding flora. The group meets on the weekends every fortnight, with the first meeting of the new year taking place in late February.
If you are not yet convinced, being a part of this environmental-friendly group comes with a few perks. Not only will you be spending your weekends surrounded by nature and like-minded people, but you will also receive some nice discounts on outdoor gear, a copy of the Irish Mountain Log Magazine and a Mountain Meitheal badge.
Visit their website and apply today.
4. Take on a Big Challenge and Raise Money for it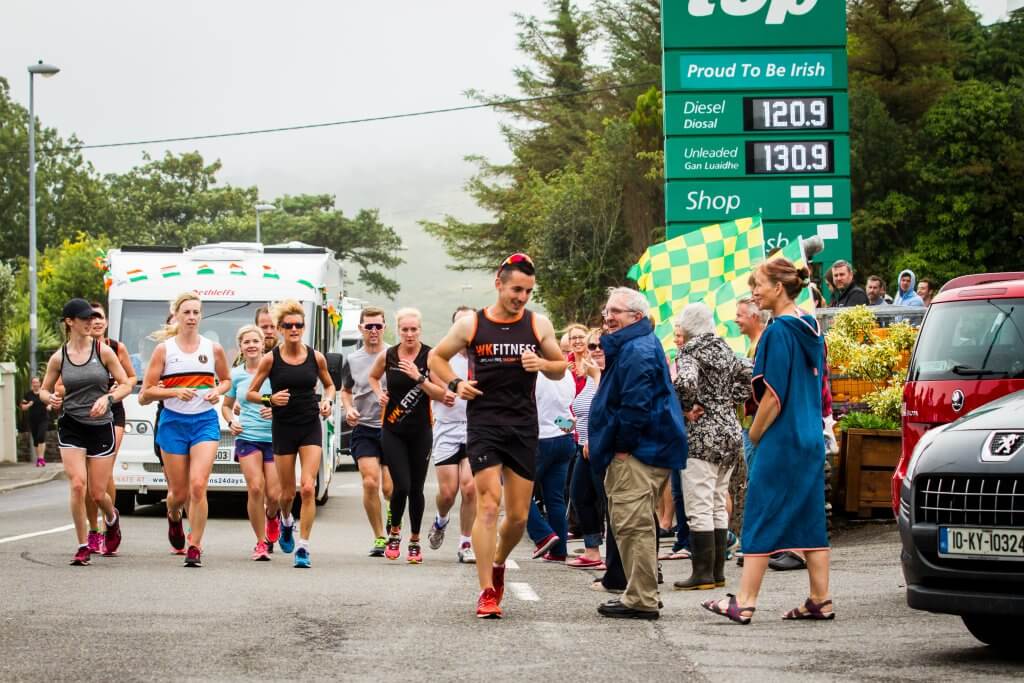 If you are one of those people who lives by the motto 'go big or go home', then why not take on a big challenge and raise money for a good cause while you are at it.
One such person who did just that is Shane Finn. The Kerry man ran 24 marathons in 24 days, and in doing so he has raised over raised an incredible €190,000 for Spina Bifida and Hydrocephalus Ireland.
Mark Earley is another who through a series of challenges and ocean swims has so far raised €30,000 for Epilepsy Ireland, after losing his wife to the condition. Read all about Mark's story here.
Derek Cullen: how getting rid of alcohol for one year changed my life
5. Cut Down on Your Plastic Consumption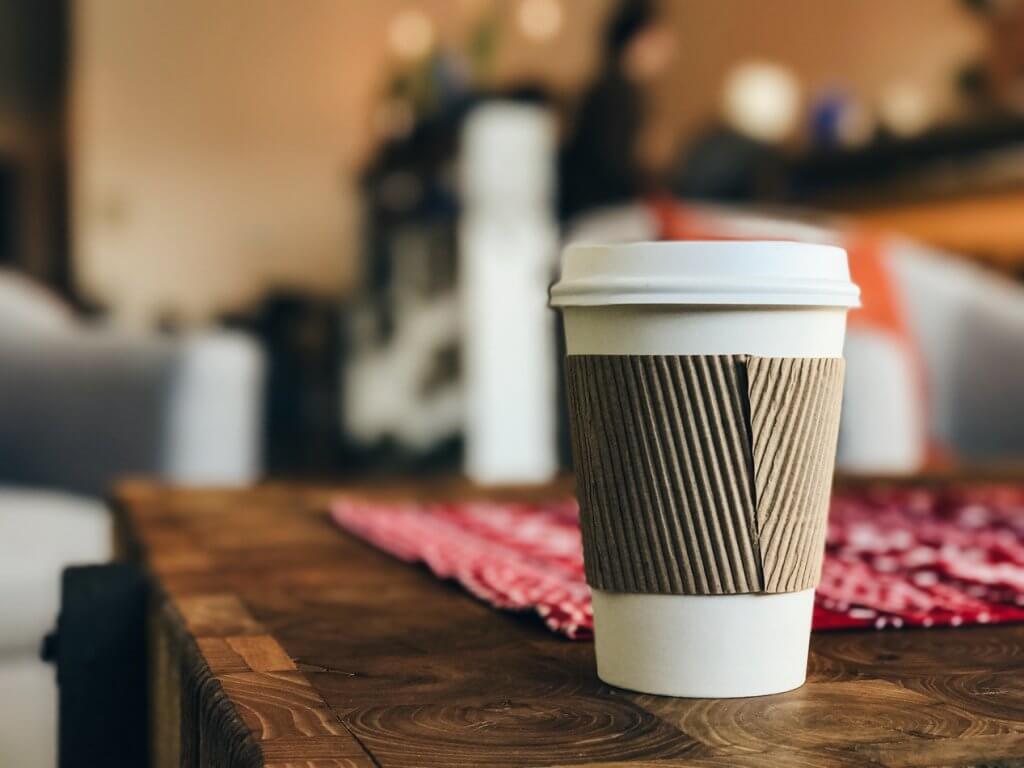 Being more conscious of your plastic usage is a simple, yet effective way to make a difference. There are a variety of reasons why the consumption of plastic needs to be monitored and subsequently reduced. For one, its toll on the environment from ocean litter to air pollution and the years it takes for plastic to decompose.
Reducing your plastic consumption can be as easy as adopting reusable cups instead of disposable ones when at work or in your favourite coffee shop. Eliminating use of plastic straws is also a great way to cut your plastic usage, or at least exchange them for stainless steel or glass ones.
Finally, bring a canvas bag to hold your groceries and try to avoid buying a new plastic bag every time you go shopping. For more helpful information and tips, check out the Greenpeace website.
6. Share Your Passion with Others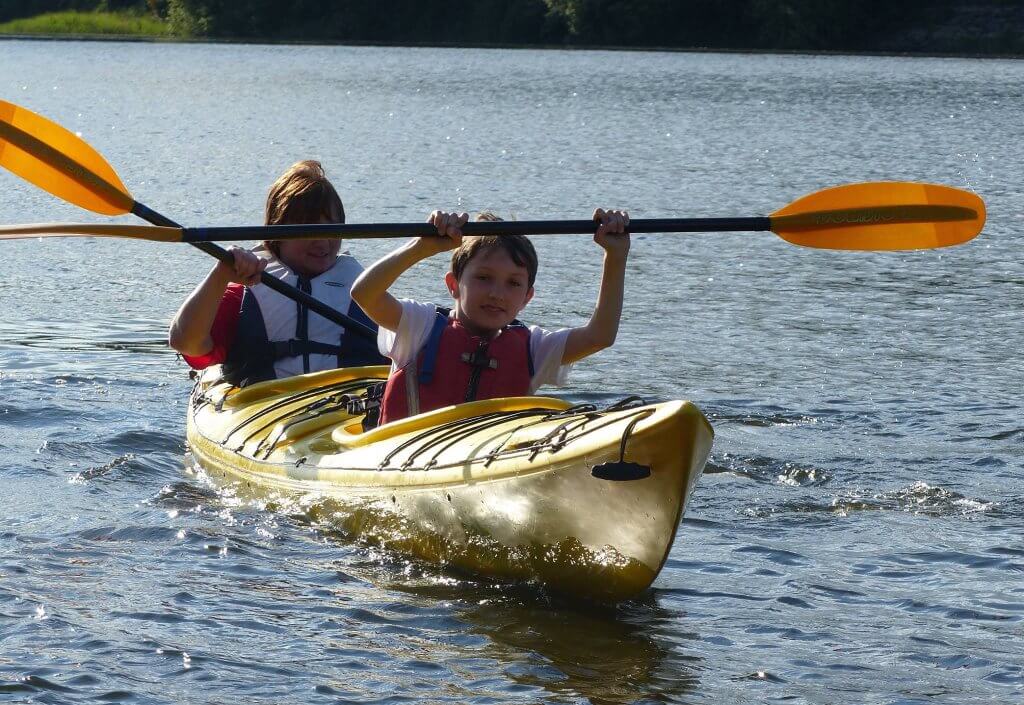 There are a number of great organisations which enable people with disabilities to enjoy and compete in sports and they are always looking for volunteers to help run events or fundraisers.
Take a moment to see if your local sports club runs any initiatives already that you could get involved with. Or consider volunteering at events like the Watersports Inclusion Games. To find volunteering opportunities in your local community visit Volunteer Ireland. Here you can find opportunities with several groups who are in need of support.
7. Get Green Fingers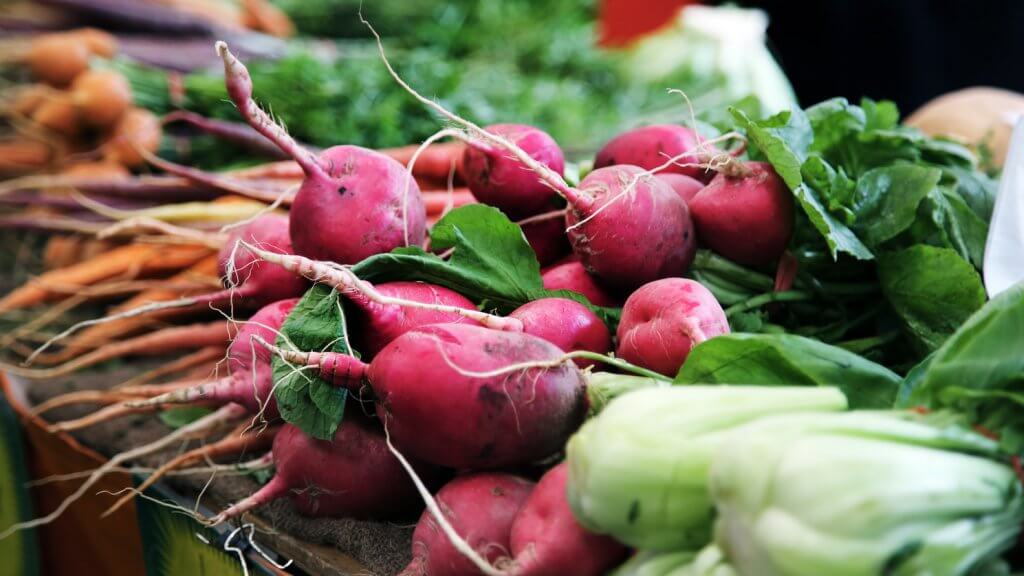 Get outside and start that veg patch you've always wanted, plant window boxes in summer, grow some herbs on your windowsill, or plant daffodils down your town or village this spring. We guarantee a bit of gardening is good for the soul and will make the world a brighter place. If you've already planted every inch of your garden, then move on to animals, rescue some chickens from a battery farm and start your own little petting zoo.
Check out our Hard as Nails podcast:
Why not also check out: 

Previous Post