When grief came knocking on Mark Earley's door, he turned to pen and paper and the sea to seek some relief from the pain.
Dubliner Mark's (36) story is a tragic and painfully sad one but also one of perseverance, love and the healing power of the outdoors. Liane Deasy was his wife. She died of SUDEP (sudden unexpected death in epilepsy) in April of this year. She was alone when she died, Mark was in Australia at one of his best friends wedding. To try and even attempt to deal with the onslaught of grief, Mark started writing the blog therearewords.com and he started sea swimming.
"She didn't show up to work, her sister went around to the house and found her dead. I was in Australia and found out just before I got on the plane. I just started writing on the plane and I got a small bit of solace from the memories as I tried to find something positive out of my worst nightmare. I started to blog, I had no idea what I was facing into, I had no idea about grief. I wanted to try and share that to maybe, somehow try and help others get their heads around their own losses and on a more selfish level, to try and flesh out my own thoughts."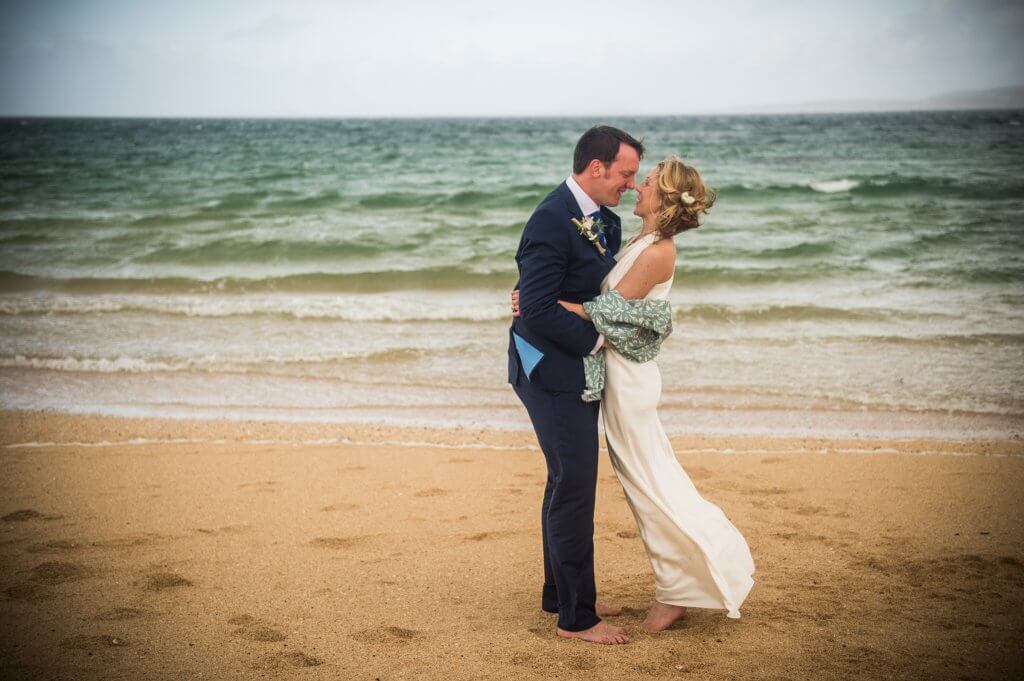 Sea swimming was the other thing Mark began to concentrate on. "When I met Liane in Galway back in 2008, she was big into sea swimming. She did it all the time growing up in the Forty-foot and the Vico. It just became something we did. I used to wear a wetsuit at the start but she kind of bullied me out of that! It felt like a natural thing to honour her with.
"I now swim every day down at the Forty Foot. I do it with two other friends and we have party swim Fridays when there are a few of us and cannonball Thursdays where we jump in and do cannonballs. It's a little bit like a men's shed. We support each other. We've become close friends with a lot of strangers down there – a little community.
"We celebrated Liane's six month anniversary a few weeks back. We had scones, sausage sandwiches and tea and we listened to some music by the water."
Mark swam the summer series with Leinster Open Sea this year. He participated in the six qualifying races you need to do to do the Liffey swim. Along with friends and family they raised almost €30,000 for Epilepsy Ireland in six months.
"Swimming is something that's given me a real release. You can't really think about anything else. The cold of the water is so sharp, so singular. You don't have any choice, your brain switches off. Your mind can't deal with anything else other than the cold. It's just really raw and beautiful. It's the nature and the time spent in something so vast. It sets me up for the day in a way it never did before. It has become pretty integral to my day-to-day life."
What Mark wants to do now is to set up an annual swim in Liane's honour. " To start something like, The Liane Deasy race and get it on the annual sea swimming calendar, maybe somewhere in Dun Laoghaire, I'd love that."
Take a look at Mark's blog therearewords.com or donate to Epilepsy Ireland here.
Check out our Hard as Nails podcast:
Like this? You should check these out: