Let's face it, sometimes life gets busy and, when it does, training is often the first thing to fall by the wayside. But there is a short, sharp solution to stop everything going to pot with your activity levels. We're huge fans of the 15-minute workout when the diary fills up.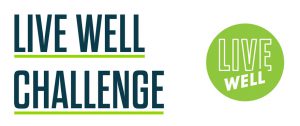 If you haven't already tried it, you'll be surprised what a difference exercising for as little as a quarter of an hour can make. You'll feel energised, toned and, best of all, you'll notice you are stronger the next time you head for the hills.
We were delighted to see that Centra's latest 21-Day Challenge for September focuses on the 15-minute workout. Together with health and wellness expert Pat Divilly, Centra has devised three weekly 15-minute fitness sessions and we're featuring the first one here. You'll find two more 15-minute programmes, as well as videos, fitness tips and healthy recipes on Centra.ie.
Sign up to the other Centra Live Well 21 Day Challenges
THE WORKOUT
Do each of the following exercises as many times as you can in 45 seconds, with maximum output, then rest for 15 seconds and repeat. You should aim to do three rounds of each exercise. You should always allow a minute at the start of your workout for a warm-up and a minute at the end for a quick stretch.
1. WARM UP
Jog gently on the spot for one minute, shake out your arms and rotate your shoulders.
2. JUMPING JACKS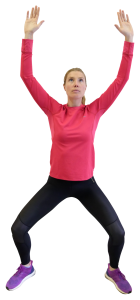 Stand with feet together, knees slightly bent, and arms to sides.
Jump while raising arms and separating legs to sides. Land on forefoot with legs apart and arms overhead. Jump again while lowering arms and returning legs to starting position.
3. BODYWEIGHT SQUATS
Stand with your feet shoulder width apart.
Begin the movement by flexing your knees and hips, sitting back with your hips as if sitting onto a low stool.
4. CRUNCHES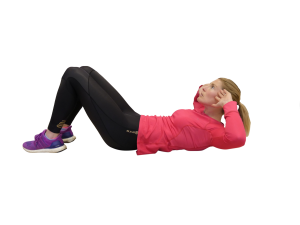 Lie face up on the floor with knees bent.
Curl your shoulders towards the pelvis engaging the core tummy muscles. The hands can be behind or beside the neck or crossed over the chest.
5. TRICEP DIPS

Sit on a chair and grip the edge of the seat.
Stretch your legs out in front of you.
Move your body forward so that your feet are flat, your arms are bent behind you holding you up, and your body is extended above the ground.
Slowly raise and lower your body using your triceps.
6. PLANK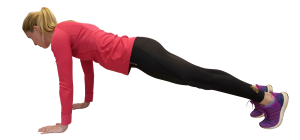 Hold a push-up-like position with the body's weight borne on forearms, elbows, and toes.
Keep a straight line from shoulders to hips to ankles, like a plank! If your lower back feels any pain raise your hips a little.
Try to hold the plank for 45 seconds. If this is too much start with 30 seconds and build it up week on week.
Watch the workout with Pat Divilly here: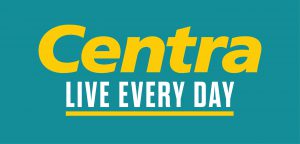 MORE ON CENTRA'S 'LIVE WELL' 21 DAY CHALLENGES

This 15-Minute Challenge is the sixth in a series of Centra 'Live Well' 21 Day Challenges devised by Pat Divilly. The aim is to encourage you to be more healthy and active by getting you trying some new things and making small consistent changes over a 21-day period.

'Live Well' is about making changes that you can stick with long term. The first challenges focussed on strength, mindfulness, hiking, core and buddying up. If you'd like to catch up on these challenges and find lots of tips to help you get moving and lots of healthy recipes, visit: www.centra.ie
Check out our Hard as Nails podcast: