We take a closer look at Treo™ Chair from MSR to see if it is truly as handy as everyone says it is. And we were not disappointed.
MSR Treo™ Chair
Price: €79.90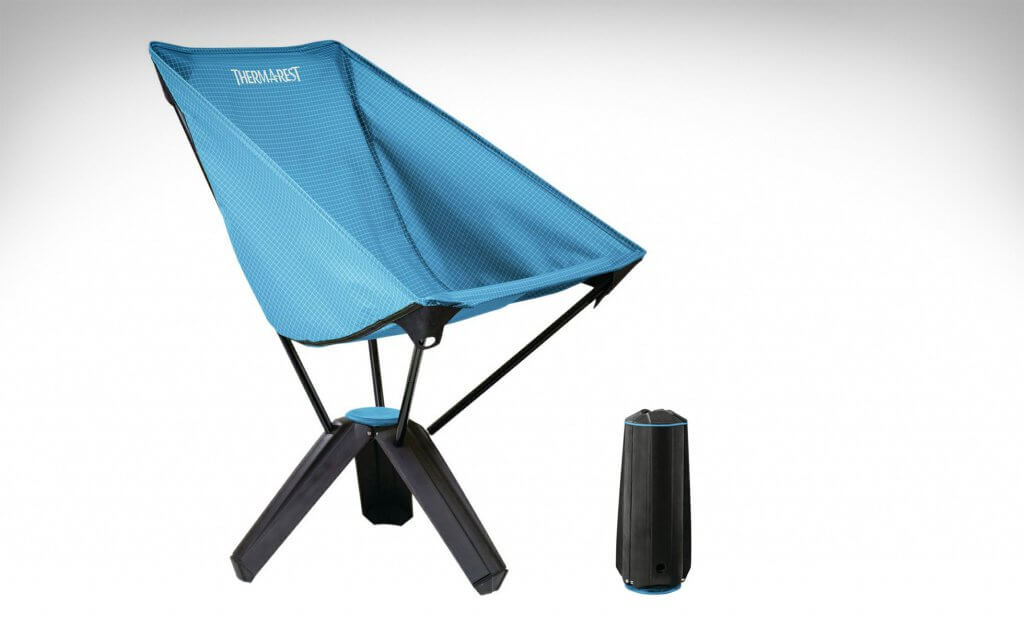 To the Test: MSR Treo Chair
Size:
The MSR Treo chair is pretty tiny. No bigger than a litre of milk. In fact, it is so compact that I actually struggled to comprehend how there was a full-size camping chair that I could actually sit on tucked away inside. Granted spatial awareness has never been my forte.
Assembly:

Next up is the assembly. Again, not one of my strong points. Even the simplest IKEA flat-packs have defeated me. Thankfully I didn't even need to look at the instructions, it is completely self-explanatory. Four poles, four holes, four spaces in the canvas… it is as simple as a join-the-dots.
Comfort:
Despite its small size, this chair is really really comfortable to sit in. It is closer to the ground than your average chair but that is actually very handy when you consider that your camping stove is usually based on the ground, as is your glass of wine!!Although, don't lean back after too many glasses of wine as it isn't the most stable on that front and I have taken a topple after a tipple.
Durability:
I've been using the MSR Treo Chair for a couple of years now and as you expect from an MSR product, it is proving to be pretty bulletproof. The rip stop fabric is still in perfect condition and is easily wiped down after adventures, while I have had no issues with the tripod base either.
Brand Specification:
Updated with sturdy yet supple 300D Polyester Rip-Stop fabric, the patent-pending Treo camp chair is incredibly compact, comfortable and strong. It's built with a realistic seat height and width that doesn't require a technical plan of descent just to get into. And though it delivers the comfort and ease of use of a big chair, it packs entirely into its own tripod base, making the Treo Chair as easy to bring along, as it is to relax in.
Comfortable: 13 in (33 cm) seat height and deep sling provide big comfort.
Compact: Packs completely inside its tripod base.
Easy: Sets up in less than a minute.
Strong: Composite base, 6000-series aluminium poles and 300D Polyester Ripstop (Black Mesh chair is 300D Polyester Ripstop and Monofilament mesh).
Max Capacity: 250lbs (113kg).
More info: Thermarest
Available from: Alpine Sports
Check out our Hard as Nails podcast:
Check out our reviews of other MSR products:

Previous Post

Next Post