We take a closer look at the MSR TrailShot™ Pocket-Sized Water Filter to find out if the nifty little device is all it's cracked up to be.
MSR TrailShot™ Pocket-Sized Water Filter
Price: From €55
Brief Look
MSR claims the Trailshot is the smartest solution to clean water on fast-paced adventures. Designed to hide in stash pockets and deploy quickly, this tiny water filter lets you drink directly from sources along the trail and fill your vessels with clean water. Easy one-handed operation filters one litre in a mere 60 seconds.
What MSR Says: Specification
Tested: Meets U.S. EPA drinking water standards* and NSF protocol P231 for removal of bacteria (99.9999%), protozoa (99.9%), and particulates.
Pocket-Sized & Light: Like small water bottles, energy chews, mini bike pumps, and tubes, this 142 g (5 oz.) filter disappears in stash pockets.
Instant Hydration: Drink directly from the source—without lying in the dirt—and refill your bottles or hydration reservoir with clean water.
Quick-Deploy: Zero set-up and simple one-handed operation fills 1-litre bottles in 60 seconds.
Simple to Clean: A few shakes help restore flow rates in the field; no tools required.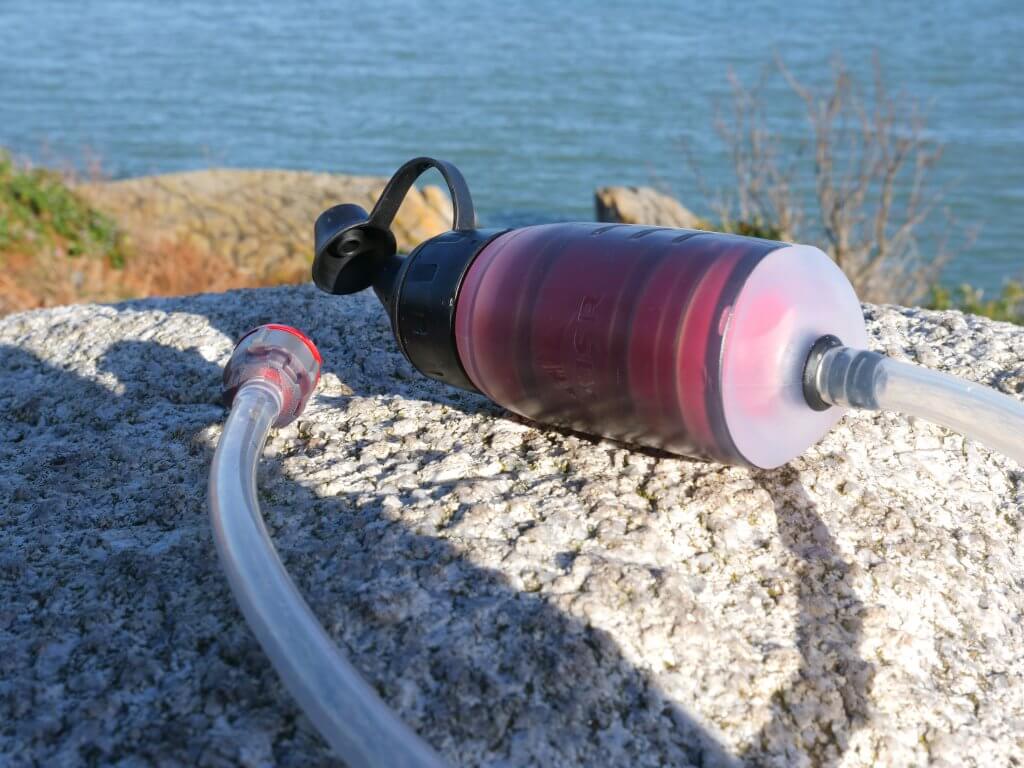 Outsider Verdict: The MSR TrailShot
Size:
This nifty little device is tiny. It fits easily into a hip pocket or the front bottle holder of any backpack.
Assembly:
there is very little assembly required. Simply take it out of the box and pop on the tube. It is also very easy to clean, a few vigorous shakes to restore the flow of water and you are good to go.
Performance:
My favourite thing about the Trail Shot is how easy it is to use. I was a little sceptical at first. But it really is brilliant. Using just one hand you can fling the end of it into a water source and squirt it straight into your mouth or bottle. And even better than that, it works with a hydration pack. Simply pop the nozzle off your bladder and over the black end of the Trail Shot and pump. And MSR is not exaggerating about the speed of fill either. It takes a mere 60 seconds to get a litre into your hydration pack. It is so easy to use. And the water doesn't taste too bad either.
Durability:
MSR says you can filter up to 2,000 litres with the Trail Shot. I am yet to come anywhere near this so it's hard to say how durable it is. But so far so good and I'll update this post with any developments as they happen.
More info: MSR
Available from: Great Outdoors
Check out our Hard a Nails podcast:
Check out our reviews of other MSR products:

Previous Post
Next Post