The Running Donor has successfully run the entire 1000km Ireland Way. Last night, Don Hannon took the final steps on his epic 15-day challenge to reach Castletownbere on the Beara Peninsula.
The 45-year-old Dubliner took on this challenge to raise organ donor awareness. His aim was to get 1000 people to become organ donors and he smashed it! Two years ago, Don donated part of his liver to his sister Therese. (Read all about Don's story here).
The avid trail runner began his journey at the Giant's Causeway on the first day of Organ Donor Awareness Week 2018 (31 March). By successfully completing it, he becomes the first person to run the full distance of The Ireland Way.
Colin White, the National Projects Manager of the Irish Kidney Association said, "We have been following Don's progress since the start of his journey and the ups and downs he experienced along the way. It is not only a tremendous physical achievement for Don, but it has also caught the imagination of people who had never met him but were inspired by his challenge and were motivated to think positively about organ donation and take steps to sign up for organ donor cards".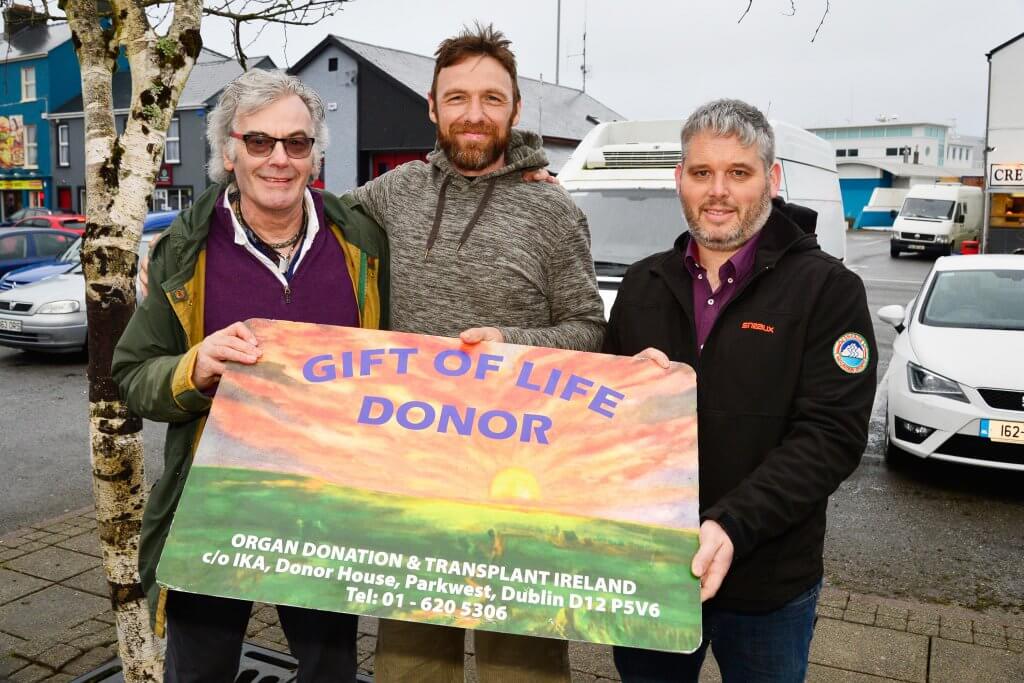 Over 3500 people in Ireland are enjoying extended life thanks to organ donation. At the end of 2017, there were 524 people active on the various waiting pools for heart, lung, liver, kidney and pancreas transplant. Thanks to the selfless generosity of the families of 99 deceased organ donors in Ireland together with 51 living kidney donors, a total of 327 organs were transplanted into 321 patients including 23 children last year.
Massive congratulations Don, from all of us here at Outsider!
For more information on Don's epic challenge visit www.Runningdonor.com or Facebook page Running the Ireland Way. Free information factfiles, which accompany organ donor cards, are obtainable from the Irish Kidney Association and are available nationwide from pharmacies GP Surgeries and Citizen Information Offices. Organ Donor Cards can also be obtained by phoning the Irish Kidney Association on tel 01 6205306 or Free Text the word DONOR to 50050.
Like this? You should check these out: