Irish ice swimmer Nuala Moore has ticked another insane item off her swimming bucket list by swimming a mile in the notorious waters off of Cape Horn.
"Below 40 degrees south there is no law; below 50 degrees south there is no God"
On Sunday, 1 April 2018, Nuala Moore donned a pair of swimming togs and under the guidance of Patagonia Swim, became the first swimmer in history to swim the maritime boundary between the Pacific and Atlantic Oceans (defined on longitude 67°16'W) and the first woman ever to swim down at the Cape Horn. The spot where the Pacific and Atlantic Oceans meet, an iconic place that has long captured the imagination of sailors and explorers.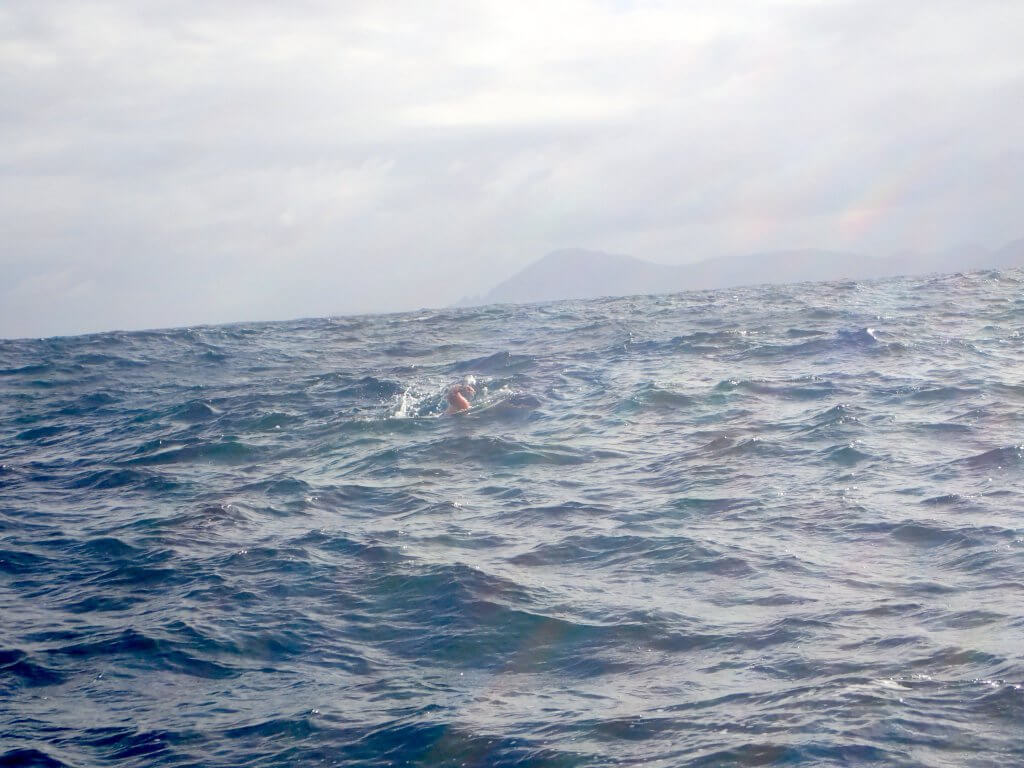 The boat reached the swim location (Latitude 55°59'43,7"S / Longitude 067°17'00,6"W), slightly over one mile South of Cape Horn at 14.30. Seas were running at 3.5 metres, considered 'calm' by Cape Horn standards. Nuala entered the water at 2.40pm and began her epic journey to be the first person in history to swim this infamous stretch of water.
She stunningly succeeded in her quest, having swum a distance of 1.7 km in 7°C at a location at the most southerly point of the continents of the Americas in the notorious water off Cape Horn. The swim was ratified by the Chilean Armada and certified by Adan Otaiza Caro, Keeper of the Lighthouse of Cape Horn. Massive congratulations to Nuala from all of us here at Outsider.
Meet the Irish Ice Swimmer Taking on Cape Horn in Togs
Nuala is no stranger to extreme swimming. She has twice been listed in the top 50 of the World's Most Adventurous Women in Open Water Swimming. She has represented Ireland internationally in ice swimming in sub 0°C degree water and was part of the 'Round the Island of Ireland' team who swam around Ireland in 2006 in 56 days, a distance of some 1,330 km. And that's just to name a handful of her achievements. We're sure she's already cooking up her next adventure in her mind and we can't wait to hear about it!
Like this? You should check these out: