There is no better way to immerse yourself in nature and forget your woes than by packing your gadgets away, piling all you need into a Canadian canoe and paddling down a river. It is the ultimate digital detox from a world that is far too caught up with material things. A three-day canoe trip down the River Barrow with Go with the Flow, wild camping as you go, will feel like a two-week holiday.
Simplify life, return to nature and appreciate the beauty around you with your own eyes rather than through the screen of a phone. Everyone always rushes west, but Ireland's Ancient East has a lot to offer and fewer crowds to contend with. Follow the trail travelled by the High Kings of Ireland, the Monks and the Vikings and explore one of Ireland's best-kept secrets, the River Barrow on this three-day excursion with Go with the Flow (Outsider Awards 2017 Best Outdoor Escape/Provider Runner-up). Only local walkers and cyclists really get to experience its splendour on a daily basis. But why go by land when you can travel by water?!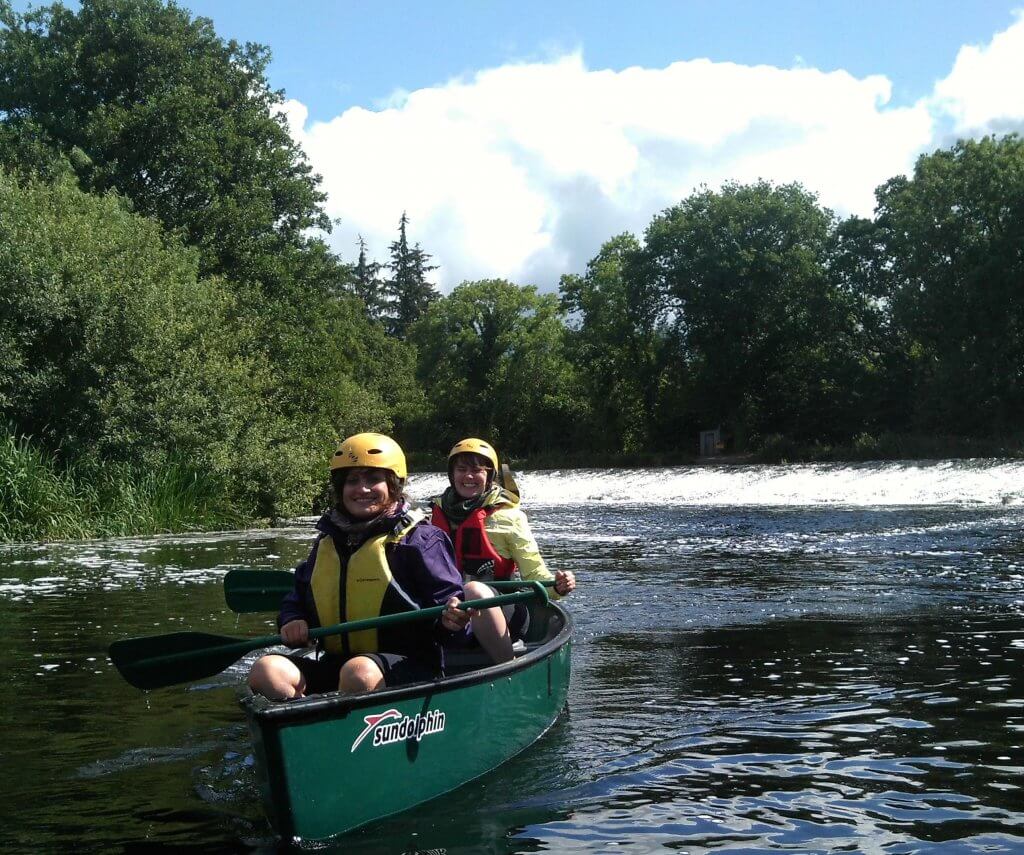 The beautiful Barrow takes in the counties of Laois, Kildare, Kilkenny, Carlow, Wexford and Waterford. And as one of Ireland's safest rivers, it is a trip that will suit all paddling abilities. The canal runs parallel to the river, so every time there's a weir you can avoid it. Or run it if you want something a bit more adrenaline fuelled. Paddling the River Barrow is a serene and slow journey, where you could spend 5-6 glorious hours in the canoe without even feeling the time slipping away. If the weather plays ball there is no place we would rather be. Expect woodlands, historic towns, and plenty of wildlife sightings like kingfishers and otters to occupy the eye. We urge you not to rush this journey. Every moment is to be savoured. Take the time to wade in the waters and try your hand at wild cooking or foraging. Whether you are a beginner or a pro, you can do this journey. Take your family or a group of mates and pack the boat with camping gear, spare clothes, food and wine and have an adventure.
5 of the Best Family-Friendly Activities in Ireland
For once, forget time and live in the moment. Enjoy your morning coffee perched on the river bank in the long green grass. Listen to the birds, watch the water ripple as you pull your paddle through it. Smile, laugh and talk about the things that really matter in life. Really try and savour the wildness and stillness of this place and then, of course, saunter down to the villages at night for a pint or for some grub.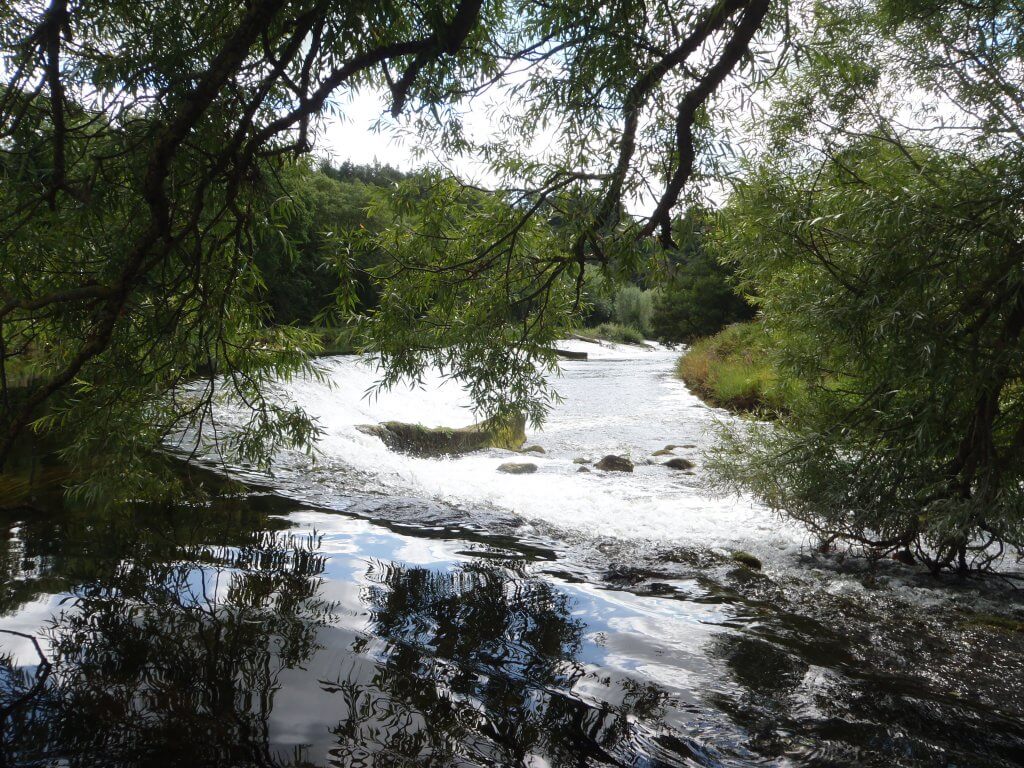 What's involved?
This self-guided canoe trail starts in Bagenalstown, Co Carlow, where your canoe will be tied up at the quay waiting for you. From there, you head downstream to Goresbridge for your first night of wild camping in the Town Park beside the river.
Weekend Adventures for under €50 in the South East of Ireland
The second day, climb out of your tent, take a breath and enjoy a little breakfast feast cooked on your stove. Then pack up your stuff and paddle on through the pretty little towns and villages of Borris and Clashganny until you reach Graiguenamanagh, Co Kilkenny. Here, you will set up camp for your second night sleeping along the banks of the River Barrow. Make sure to have a wander around this old town and follow in the monks' footsteps up to Duiske Abbey.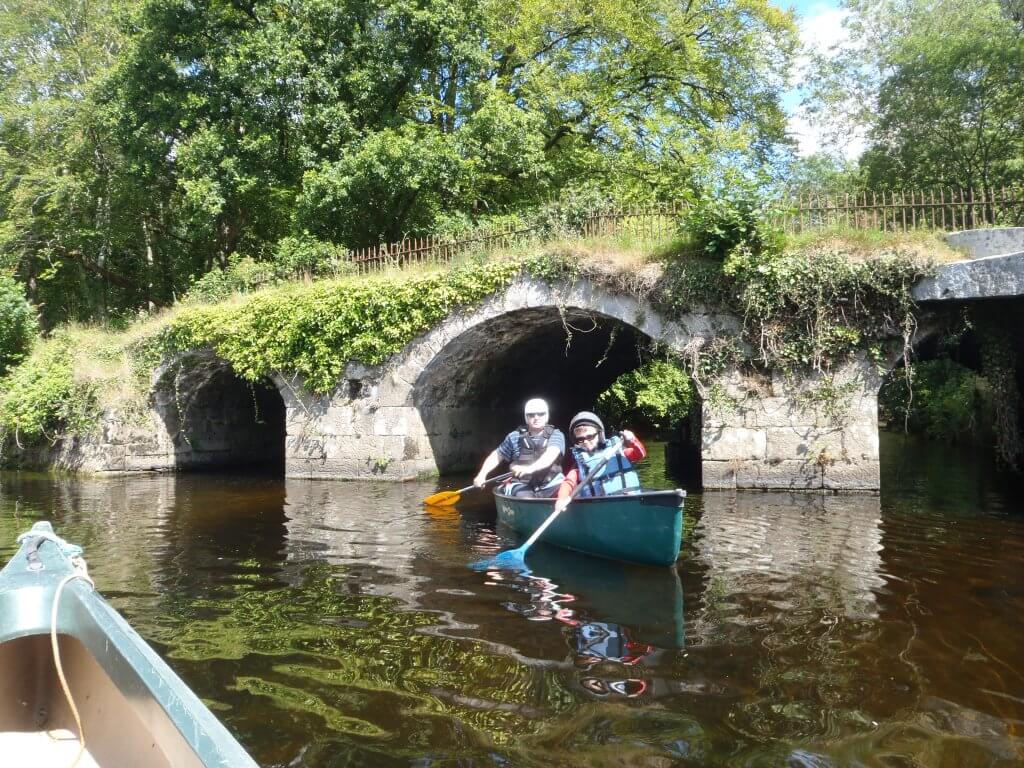 On the final day, enjoy your last alfresco breakfast and continue south to St Mullins. You will pass under the beautiful and historic seven-arch stone bridge and into some truly stunning scenery. When you've reached your destination, tie up your canoes and go in search of St Mullin's Abbey and St James's Chapel.
Essential Information:
Cost: €99
Transportation: Arrive in Bagenalstown by train, bus, or car. The railway station to the quay is about a 15-minute walk. The entire route is completely accessible using door-to-door public transport at Monasterevin, Athy, Carlow, Bagenalstown (Goresbridge, Borris, St Mullins and Graignamanagh via local link to Kilkenny) and New Ross. From St Mullins, if you haven't got a second car parked up, you can get a taxi back to the train station in Bagenalstown for around €15 each. Pop into the delightful little Mullichain Cafe for coffee and cake, and Martin will call a taxi for you.
Equipment: Go With the Flow will provide everything you need, including canoes, tents, paddles, buoyancy aids, storage barrel, drybags, etc. And of course, all the advice you need to make this trip one to remember.
Accommodation: If you don't fancy wild camping, Go with the Flow will help you arrange local B&Bs or hotels to stay in along the way.
More info: Go with the Flow 
The Barrow is one of the safest rivers in Ireland so don't worry if you are not a pro paddler. The trip was named as one of the Top 10 activities for 2015 by the Irish Times, featured in Rough Guides 1001 things to do with your time on Earth and last but not least, it was runner-up in the Outsider Awards 2017 Best Outdoor Escape.
Go With The Flow also offers self-guided and guided tours, from one night to week-long trips. They have so many options for you to choose from, including midweek breaks, romantic getaways, family canoe and wild camping safaris, hens and stags, and zero to hero courses.
Check out our Hard as Nails podcast:
Like this? You should check these out: