There's a new changing robe in town. It's waterproof, sublimely cosy and made right here in Ireland! 
Anyone who braves either the Irish Sea or the Atlantic in the winter months knows how important the changing strategy really is. You need to make sure you expose as little of your bare skin to the elements as humanly possible while simultaneously getting changed as quickly as possible. It's a balancing act and one that is made infinitely easier when you introduce a changing robe to the equation.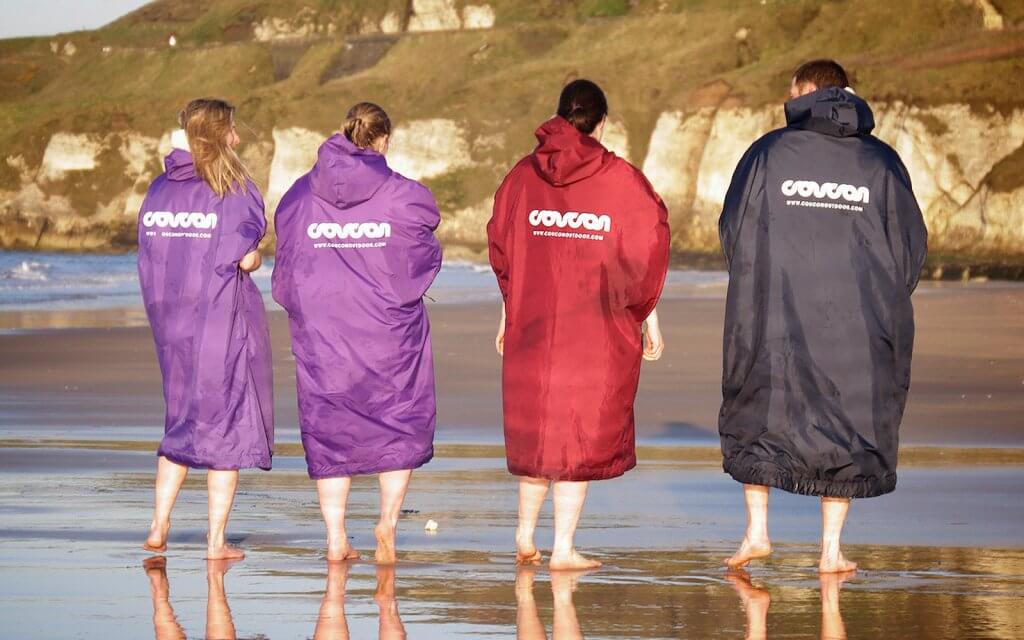 As a year-round sea swimmer, my delight when I stumbled across Irish brand Coucon was indescribable. As soon as I popped this gloriously cosy poncho I knew it was the beginning of a lifelong love affair. It's incredibly warm and waterproof and there's ample room to shuffle around and change underneath it.
The product is the brainchild of Charles Russell. As a surfer and all round outdoor-lover living on the north coast, he believes that any person who is prepared to experience and test themselves in extreme conditions from camping and climbing to surfing and swimming, should have the opportunity to experience comfort following discomfort. He tells me that he could have made the product for much cheaper in Asia but that he was eager to create a really high-quality product right here in Ireland. And he has certainly succeeded. I have been bumbling about in mine for the past two weeks and so far so good.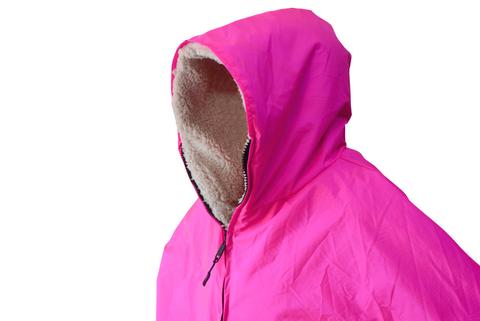 The stimulated lamb's wool interior is very cosy and warm and doesn't appear to have bobbled at all. Elsewhere I also love the hood which is zipped with a cord to make sure you can get it nice and snug around your head and face on those really bad weather days. The internal pocket is also handy for stashing your car key and other bits and bobs.
The Coucon is available in adult/adult large and junior sizes and can be purchased in a range of colours: Navy, Burgundy, Electric Blue, Camouflage, Pink, Purple, Black and Red, Emerald Green. There is also a baby version too that is obscenely cute! The adult version costs £99.95.
Check out Coucon to purchase your very own heavenly robe or to find out more about this great product!
Check out our Hard as Nails podcast:
Like this? Check these out:

Previous Post