Almost two years ago Don Hannon donated half of his liver to his sister. Now he's set to run the 930km Ireland Way to encourage people to get a donor card.
In July 2016, Don Hannon (45) from Sandyford donated half of his liver to his sister, Therese. Less than two years after that operation, on 31 March he will run the Ireland Way. That's 930km (578miles) in 12 days over 14 mountain ranges in order to encourage people to become organ donors. His target is 1,000 Donor Card registrations. He is the Running Donor.
Don's sister Therese has a rare disease called Primary biliary cholangitis (PBC), it is a type of liver disease caused by damage to the bile ducts. It permanently damages the liver as the tissue is replaced with scar tissue (fibrosis). As more scar tissue develops, the structure and function of the liver are affected. There is no cure. This was Therese's second transplant and without Don's liver being donated, the reality is that she would not be alive today.
"My sister rang me one day, she had been sick for about a year. She had had a transplant before and she got sick again. The disease had come back, which is quite rare. She just rang me one day and said look there is a possibility of a live donation, which I had never even heard of. It all started from there. Seven months later I was on the operating table."
As an avid ultra and trail runner, I wondered would it ever feel like he was going to be giving up too much. For Don, the answer was simple… never. "You would think those thoughts would run through your head but with something like that, when it's family, it doesn't. Family comes before everything. I sat down with a psychiatrist for hours and he said to me, there is a chance that you may never run again and you have to be ok with that. At the end of the day, my sister is much more important.
Trail Running: All the Gear you Need to Get Started
"They've only ever done 26 live transplants and they had never operated on anyone who was at my level of fitness. I had run the Wicklow Way both ways back in November, so that is 261km.  I had also run a 24hr race the week before my operation."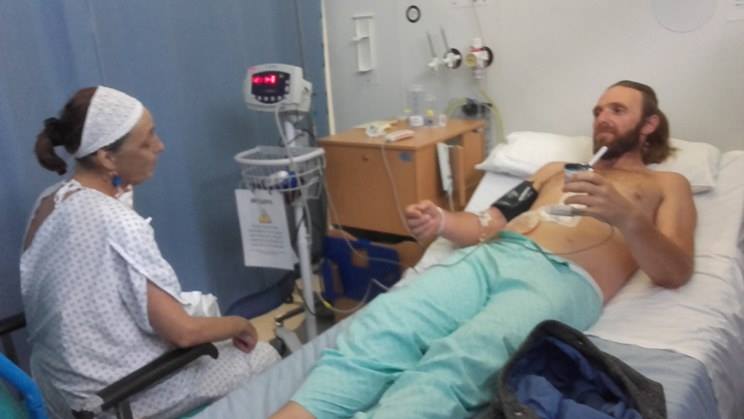 The road to recovery was a slog, "They have you on a heavy amount of drugs for such a long time. It's hard to explain to people but the drugs really mess with your mind. Simple things like getting back to emails and phone calls, just day to day stuff, you get very forgetful. Your brain is not your own, you get distracted. It's a strange thing to happen when you've been so fit, so alert and you're usually very sharp to have six months of being very lethargic, and slow and just not yourself.
"My sister would ring me weekly and say you saved my life. You can't be selfish with those kinds of things."
"I was quite sick. I lost 10kg in four days. That's the body's reaction to trying to recover from the surgery. Your body processes protein through its liver and for your body to repair it needs protein. I was only repairing at 50% my normal capacity because I only had half a liver. It was really strange, the week before I was running 200km+ in a 24hr race and then ten days later I could barely walk a few steps. It's a crazy thing to go through, you feel very helpless. When I came home, if there was a fire or something in the house then I probably couldn't escape. It's a very helpless feeling.
"But eventually, I was able to get back on the bike because I knew there would be no impact as there's no jarring of the organs. But I'd lost so much muscle, my quads were 27 inches and they were reduced down to 19 inches. If you think of that scale on your heart, my heart muscles shrunk as well so when I went to go back training I didn't have the capacity to pump blood like I used to be able too. My legs actually grew back fairly quickly but my heart couldn't keep up. I was seeing stars when I tried to push myself.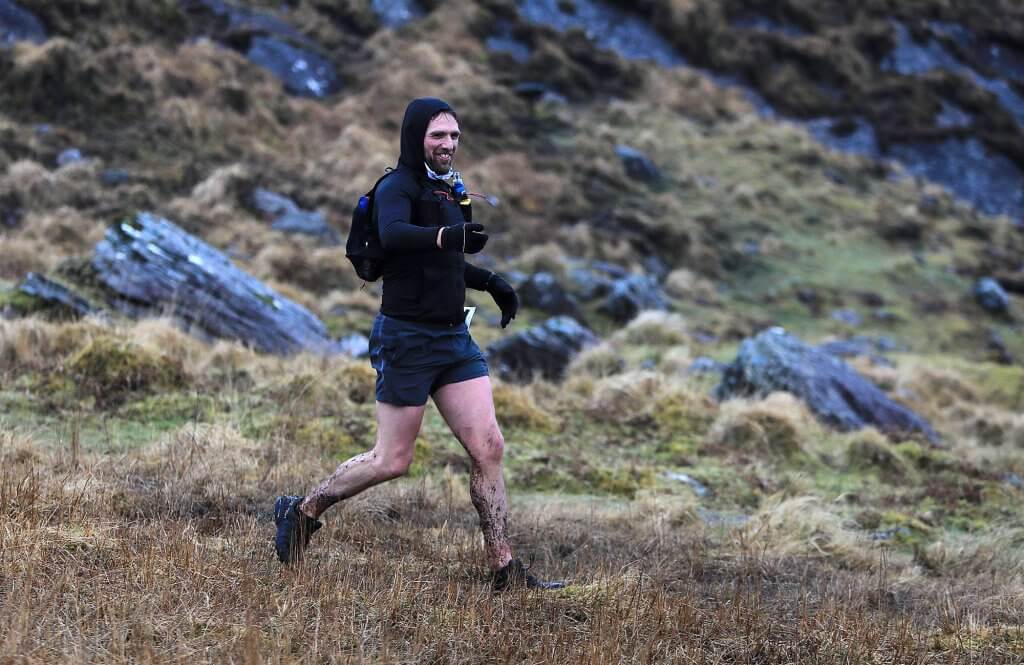 "Before the operation, I could train 5-6 days a week and recover the next morning and I would be fine. Now the recovery takes a lot longer. As I was getting back to fitness, I could only train once a week and I'd literally be busted for two weeks after."
Yet Don never let the frustration or the pace of recovery frustrate him. The payoff of the decision was too good. "My sister would ring me weekly and say you saved my life. You can't be selfish with those kinds of things. She has two young girls and three sisters and two brothers. And almost two years on, she's great. She's doing really, really good. She's even back to work.
Interview: Eoin Keith Takes on the Toughest Running Race on Earth, The Barkley Marathons
"When you are in the hospital and you see the stories first hand, the sad stories and the happy stories, you meet the people who it works out for and the people that it doesn't. And Therese wants to help people if she can. She was lucky and she knows that. So I said if I was going to do something to raise awareness, then I'll try to do something fairly epic. I saw the Ireland Way and I know that nobody has ever run it. It's a crazy challenge, it's 50+ miles a day for 12 days. The weather is probably not going to be great, it's over mountains, it's mucky… it's a massive challenge for me but I think I can do it."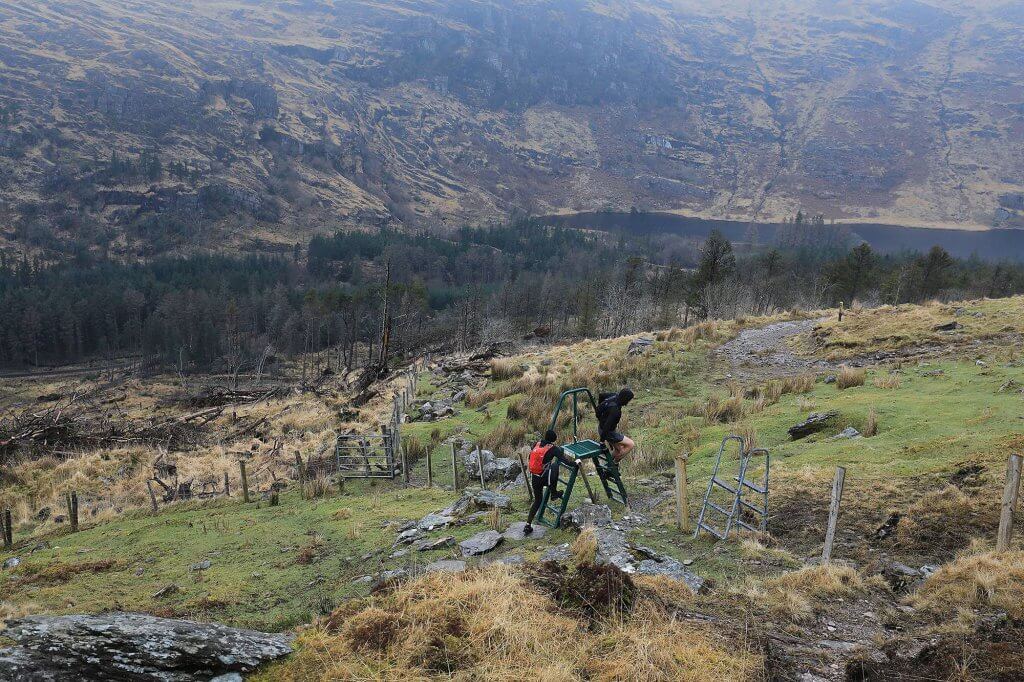 For him, the challenge is not about doing it in the fastest time but about getting people to register as organ donors. "I wasn't registered as a donor before all of this happened and the funny thing is if you asked me where to get a donor card I wouldn't have known. It's one of those things that society often overlooks. It's a hard one for a lot of people because people are a bit icky about what happens to their body after they die. But you could be saving someone's life or a few peoples lives! It doesn't matter if it's someone close to you, or someone you don't know. And I've seen it first hand when you're in the hospital and you're seeing the pain and torture people are going through. It's someone's mother, brother, sister or child and they just need an organ."
Don sets off running on 31 March, you can follow his journey on his website, Facebook page or track him live. To register for a donor card click here, once you have registered please post your registration and the number you are on the Running Donor page so as Don can keep count!
Check out our Hard as Nails podcast:
Like this? You should check these out: