With so much to see and do in Belfast, including an abundance of activities, restaurants, cafes, museums and lively nightlife, it's likely you will get to the end of the day feeling a little whacked. And let's face it, there is nothing better than flopping into a really comfy bed when that time rolls around.
We took a tour of the Belfast's best hotels to see which really did float our boat and, we have to say, we were mighty impressed with what we found. Comfy, funky, lively and a little quirky in places, we reckon you can't go wrong by staying in any of the following fantastic hotels. 
Belfast's Best Hotels:
1. Bullitt Hotel, Cathedral Quarter
Price: From £110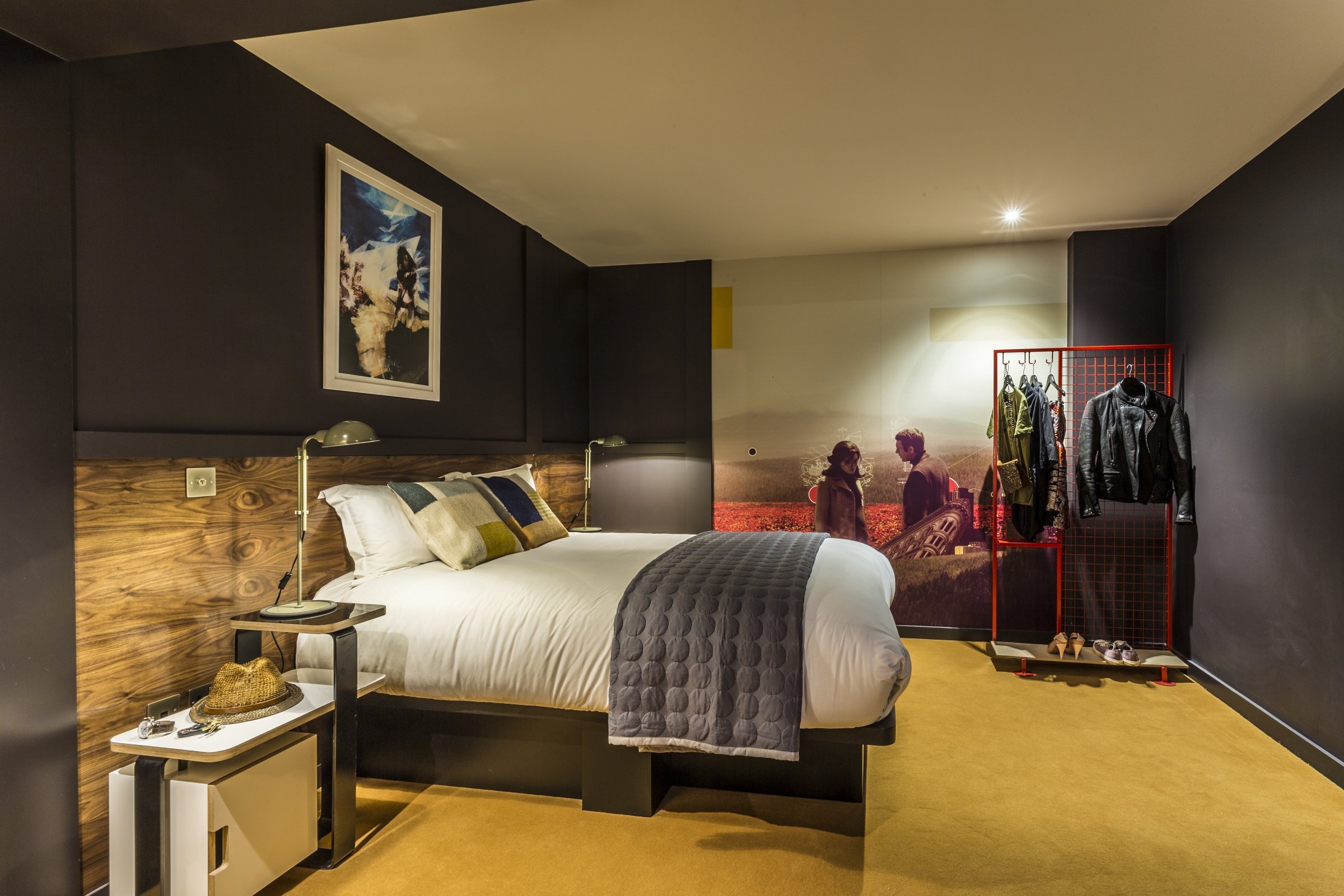 Your holiday starts as soon as you cross the threshold of this fun-filled hotel. Located in the heart of the Cathedral Quarter, it is a popular destination with those looking for a lively night out. From the hotel lobby bar, complete with its decks, to its delicious restaurant, Taylor and Clay, to the Babel rooftop bar, you can have a pretty awesome evening without even leaving the hotel.
The rooms are comfy, understated and there certainly seems to be an emphasis on function in this place. Breakfast comes in a grab bag on the handle of your door – the perfect option for those wanting to make an early getaway the next morning.
The location also can't get much better. Bullitt is located just a three-minute walk from Commerical Court, the hub of Belfast's nightlife.
More info: Bullitt Hotel
2. Ten Square Hotel, City Hall
Price: From £110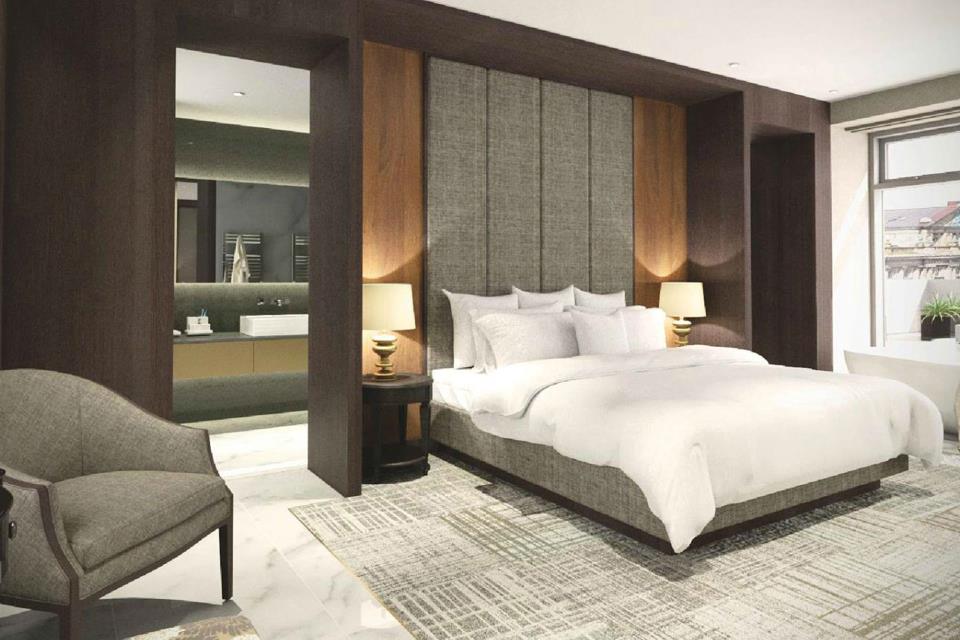 Occupying a mid-19th-century former linen mill behind City Hall, it's hard to beat Ten Square's location. Stepping in off the street, you are welcomed into a sanctuary of comfy dark red leather sofas, a fire and candles. It's warm and inviting and makes you never want to leave. And there is no reason to leave if you don't want to. The on-site restaurant, Josper's Grill, is so good it draws crowds from near and far. And the newly opened rooftop Loft Bar, with its extensive cocktail menu, is the perfect place for pre- or post-dinner drinks. The rooms in this boutique hotel are chic yet comfortable with some offering stunning views right out across City Hall.
More info: Ten Square Hotel
3. The Merchant Hotel, Cathedral Quarter
Price: From £160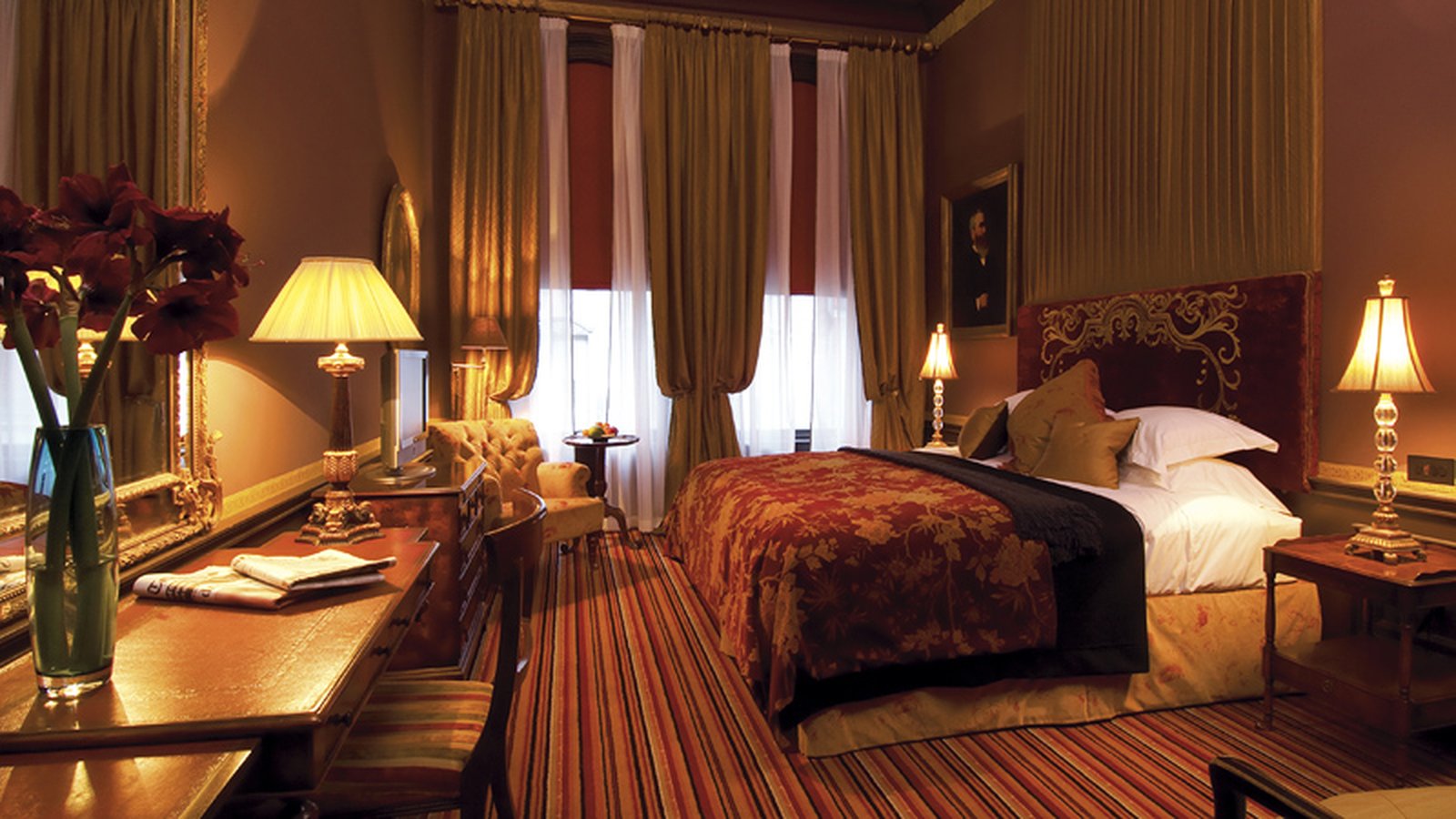 If it's a great location and a splurge of luxury you're after then look no further than the Merchant Hotel. Located a stone's throw from Belfast's liveliest bars and restaurants, this five-star hotel is hard to beat. The opulent rooms feature a mixture of Victorian and Art Deco décor while elsewhere the hotel has a spa and rooftop hot tub to further add to the relaxation element of your weekend break. And if it's food and cocktails you're after, The Merchant has that covered too. The Great Room restaurant is superb thanks to AA Rosette-winning chef John Paul Leake. The Cocktail Room, Bert's Jazz Bar and the Champagne Lounge all provide ample opportunity for pre- and post-dinner drinks.
More info: The Merchant
The Most Delicious Restaurants in Belfast
4. Tara Lodge, University Quarter
Price: From £80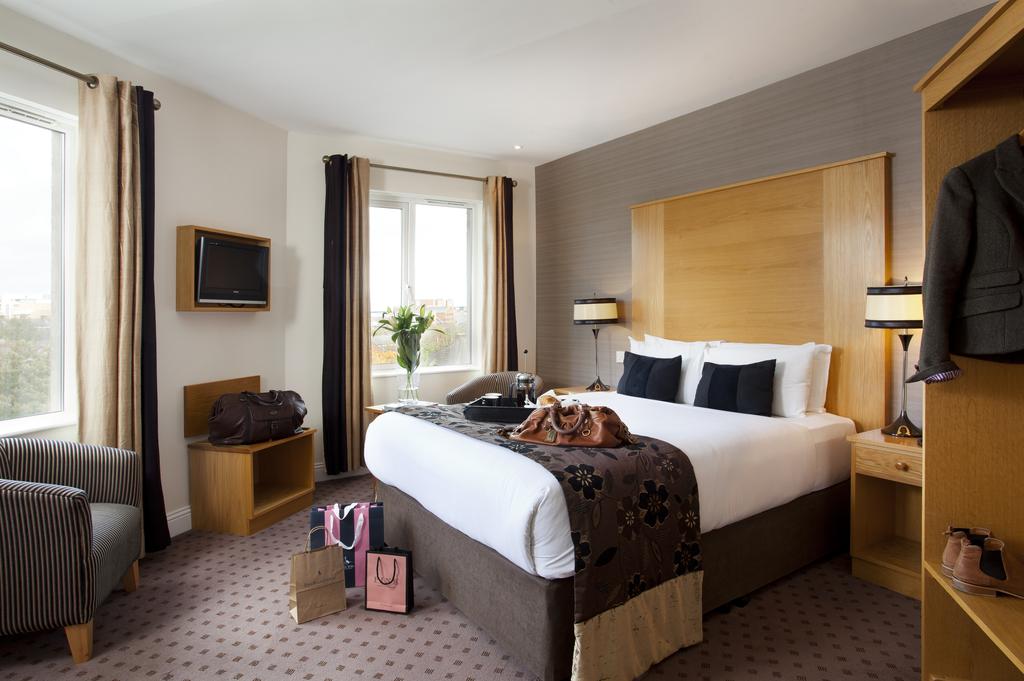 We love this small hotel just off the cosmopolitan Botanic Avenue which offers sleek and stylish yet supremely comfortable rooms. A light and airy breakfast room with big arched windows serves up a hearty brekkie while nothing seems like too much trouble for the lovely staff. The hotel is just a five-minute walk from Queen's University and a 15-minute walk from the city centre.
More info: Tara Lodge
5. Titanic Hotel, Titanic Quarter
Price: From £129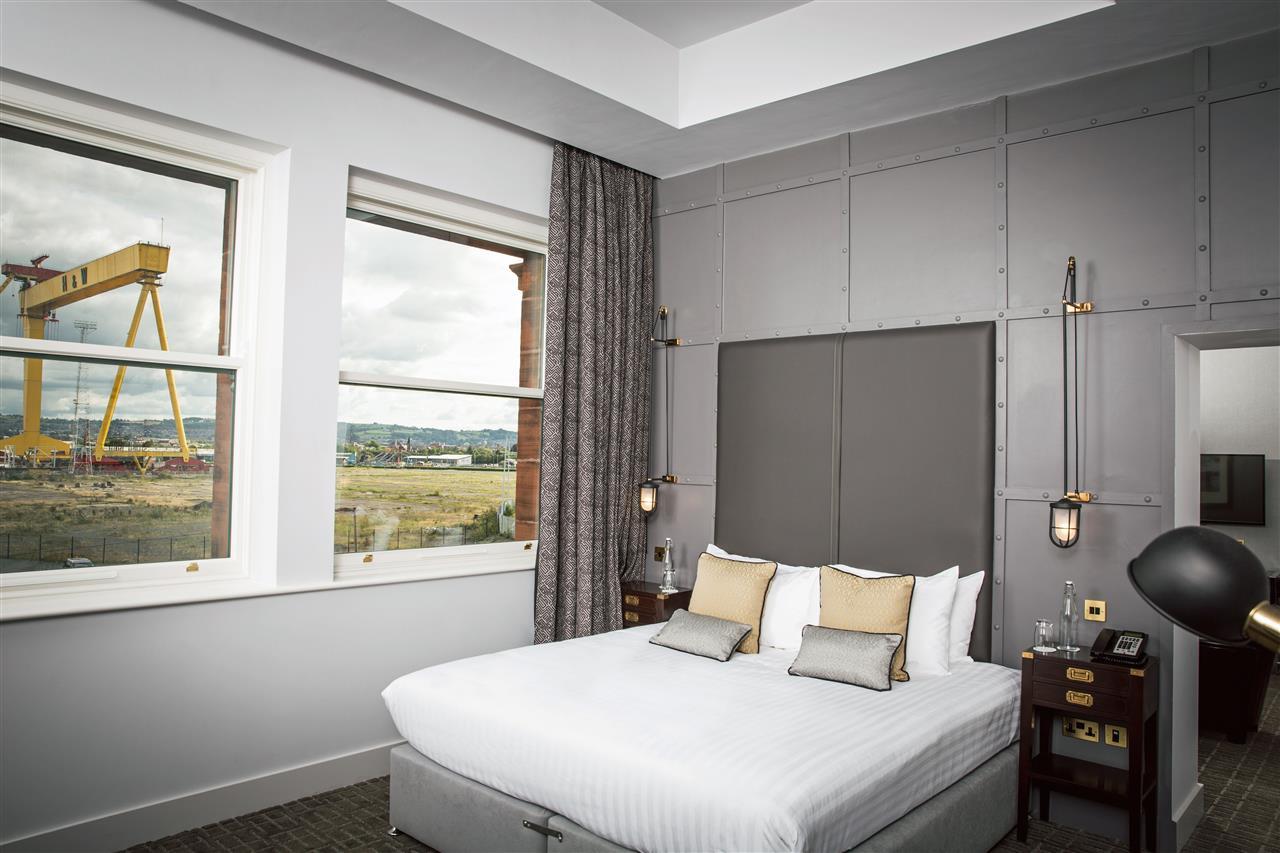 Just a 20-minute walk from the city centre lies the home of one of the most renowned shipbuilding industries in the world. These days, visitors flock here to visit the Titanic Museum and the surrounding bars and restaurants that have begun to pop up in the area. Now an exciting hotel has opened here too. Fashioned from the historic headquarters of Harland & Wolff, the builders of the Titanic, this upmarket hotel is worth visiting for the history alone.
The exquisitely designed rooms reflecting the legacy of Harland & Wolff's innovative design and craftsmanship. Elsewhere, evidence of days gone by can be seen in the magnificent dual Drawing Offices. With their three-storey-high barrel-vaulted ceilings, they are the only surviving example of this type of architecture in the world. Those looking to stay put for the evening will be well catered for in the Wolff Grill.
More info: Titanic Hotel
6. The Fitzwilliam Hotel, City Centre
Price: From £115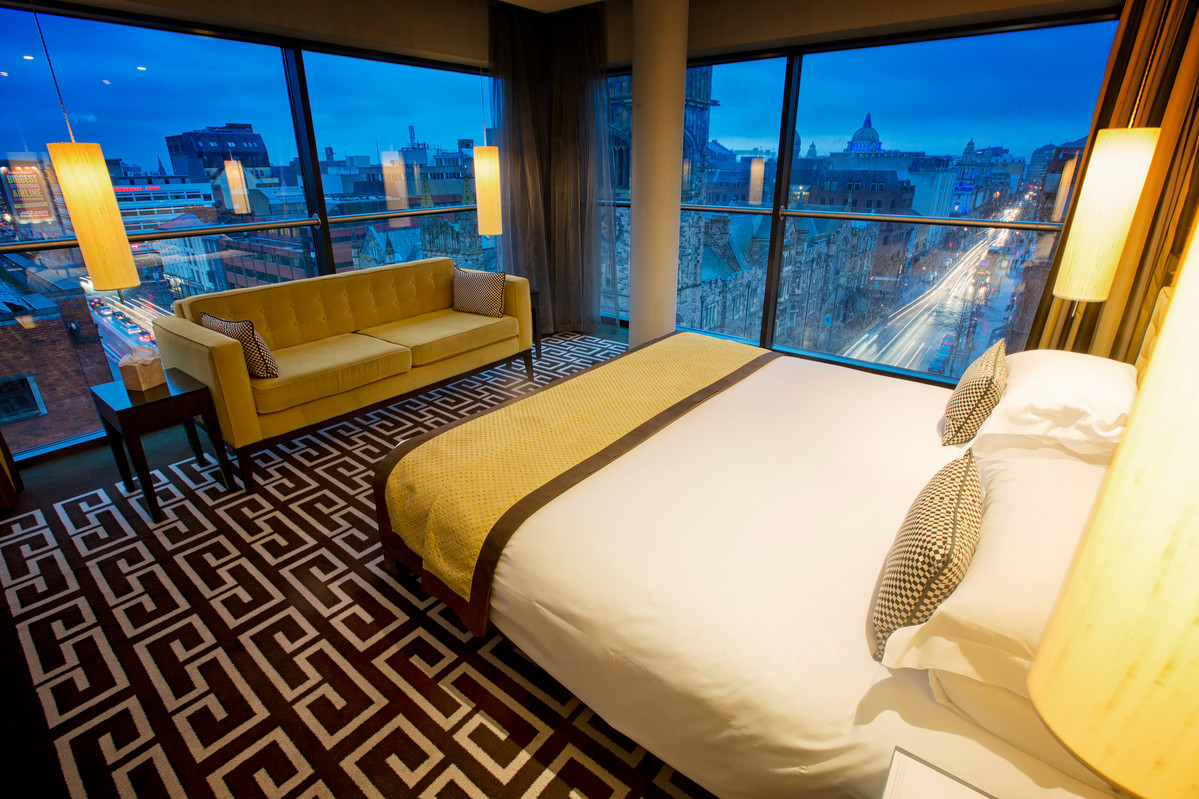 This chic hotel is always a favourite with visiting celebrities. And for good reason, its elegant decor and friendly staff make for a very comfortable and relaxing stay. As for location, you can't get much better. The Fitzwilliam is right next door to the Opera House and less than a five minute walk to City Hall.
More info: The Fitzwilliam Belfast
The Ultimate Guide to Belfast's Best Bars
7. Malmaison, Cathedral Quarter
Price: From £95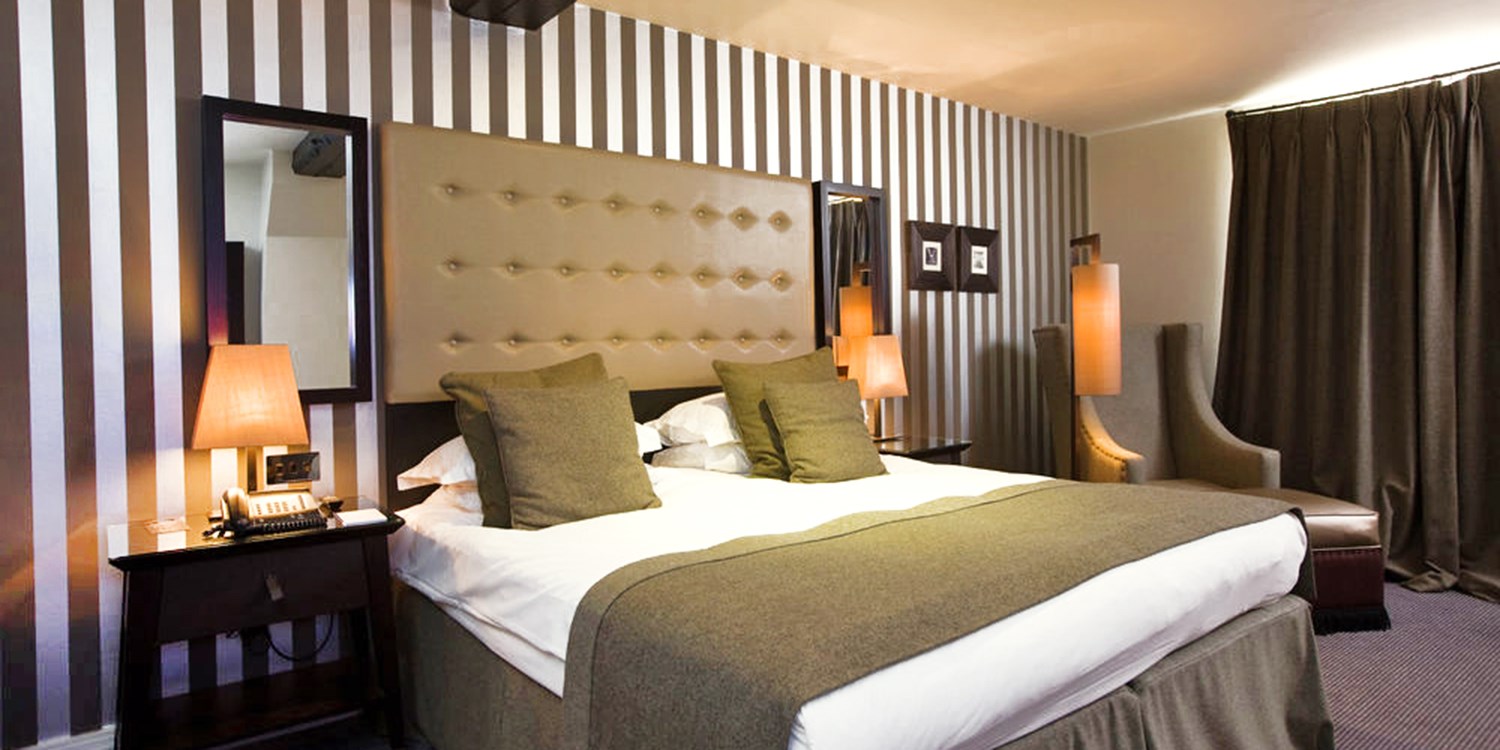 The décor in Malmaison is pretty quirky. The purple and black hotel lobby is a stark contrast to the beachy bleached wood interior of the brasserie restaurant, which in turn contrast with the striking silver and black Malbar. The rooms, in turn, are relatively simple and tastefully decorated. It all contrasts with each other but amazingly, it works and I found myself quite taken with this converted seed warehouse which dates back to 1867. It's not hard to see why this funky joint is a hive of activity in the evenings and on weekends.
More info: Malmaison 
Getting to Belfast:
Just a two-hour jaunt up the road from Dublin, Belfast is really easy to get to thanks to the brilliant M1 motorway. Or alternatively, you can catch the train which takes just over two hours from Connolly Station in Dublin. If you leave your desk at 5pm you can have checked into your hotel, showered and be sipping a delicious cocktail in the heart of the Cathedral Quarter by 8pm. It really is that easy.
Check out our Hard as Nails podcast:
Like this? You should check these out:

Previous Post

Next Post