Each week we find the coolest and quirkiest outdoor gear on the market that we know you'll want on your next adventure. This week we bring you the LUME Coffee Grinder! 
LUME Coffee Grinder & Camp Light
Price: €72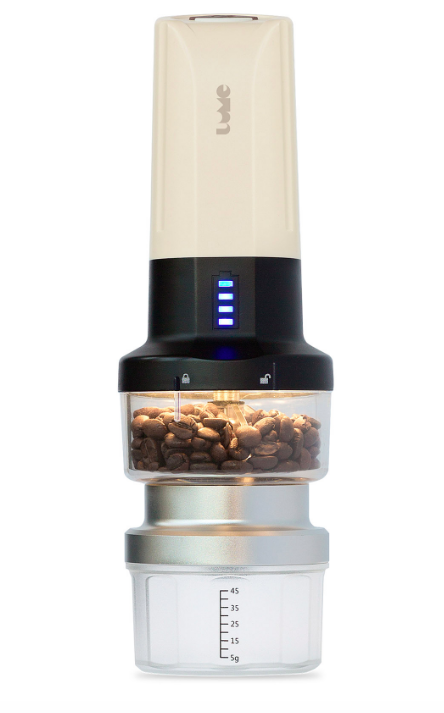 If you are a coffee lover, you will agree that it can be one helluva long day without at least one good cup of coffee to get you going in the morning. And that extra caffeine is certainly needed when you are out on a trail or camping in wild places. If you're prone to missing your favourite local coffee shop when you're off the beaten track, then this rechargeable, portable LUME coffee grinder may be just for you.
It gives you the ability to grind your own coffee beans on the go. The grinder doubles as a flashlight which is super helpful when you're starting your morning before the sun is up! Easy to carry and small enough to store away when not in use, the LUME coffee grinder is the perfect alternative when you can't make it to your local coffee shop.
More info: LUME Coffee Grinder
Check out our Hard as Nails podcast:
Like this? You should check these out: