You don't need to break the bank or break your back in order to break out of the everyday! Vacations are a phenomenal way to get you and your family out of your routine in order to unwind and have a good time. Staycations can save you money, time and stress. So, the next time you start planning a trip for you and your family, check out the country, county, or city that you're already in!
Have you ever heard the expression, "I need a vacation from my vacation from my vacation?" Well, it can be a completely valid need. Sometimes, the stress of travel can outweigh its joys. That's why some people opt for a "staycation" instead. Lucky for us, Ireland is home to beautiful beaches, captivating cliffs and adventurous activities to make your family's staycation fun-filled and relaxing. Here are 7 of the best staycation ideas for Ireland.
1. Killarney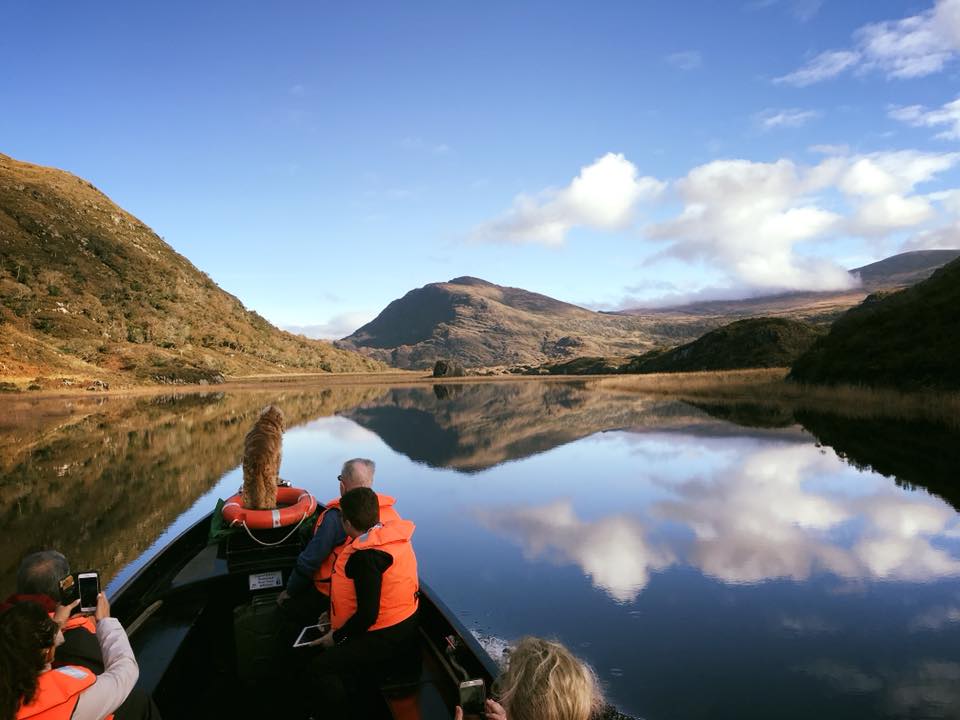 Take a tour of the Gap of Dunloe
Take a journey through the gorgeous gap of Dunloe by bus, foot or horse-drawn carriage and then by boat with Gap of Dunloe Tours! A bus will take you to Kate Keaney's Cottage, a quaint little restaurant and shop located at the entrance of the gap. From there you will be taken through the famous gap, either by jaunting cart or by simply walking the 11km to witness the gorgeous glaciated valley. Next, a traditional boat will take you through the Lakes of Killarney to Ross Castle.
Ride Horses through Killarney National Park
Killarney National Park is filled with shining lakes, soaring mountains and intriguing wildlife. You can take in these breathtaking views all while riding on the back of a horse! Killarney Riding Stables offers riding packages that range from 6 nights/5 days to about 1 to 3 hours. You will be paired up with a horse that matches your riding ability and then you'll be able to gallop, trot, or simply walk through the meadows of the park.
Hike the Torc Mountain Climb
This climb takes you up Torc Mountain, giving you magnificent views of the Killarney lakes, the Killarney National Park, and the Mcgillycuddy Reeks. Don't miss your chance to see the Torc Waterfall, the most famous waterfall in the country!
Where to Stay: Castlerosse Hotel & Holiday Homes
Where to Eat: Kayne's Bistro
Killarney: The Perfect Mini-Break for Active Families
2. Belfast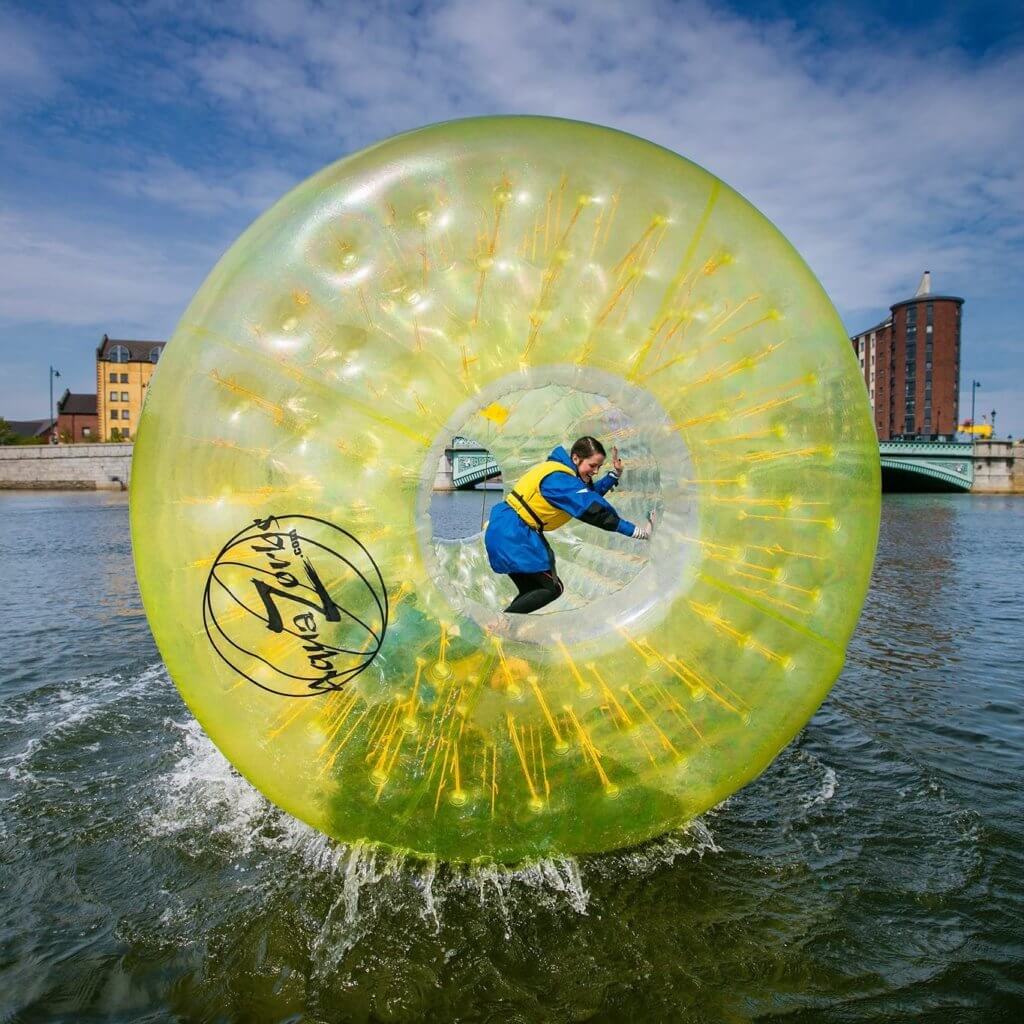 Bryson Lagan Sports
Located in the heart of Belfast, Bryson Lagan Sports allows you to take in the views of Northern Ireland from a different, more adventurous perspective! Dragon boat, canoe, kayak, sail and even "water zorb" your way along the River Lagan. You can be sure to find an activity for the whole family to enjoy!
Climb Cave Hill
Cave Hill is situated about 15 minutes outside the city-centre of Belfast, and the hike will have you feeling miles and miles away from a city of any kind. The hike starts from Belfast Castle and continues for 7.5 km around the plateau and up. This hike will have you feeling refreshed and energized by the beautiful sights of Belfast Lough, the Devil's Punchbowl and McArt's Fort.
Bike and Brew Tour
The Belfast City Bike Tours offer a 20km tour that takes you through Belfast's Cathedral and Titanic Quarters, then takes you down the River Lagan Townpath and the stunning Lagan Valley Regional Park. The tour finishes at the Hilden Brewing Company, Ireland's oldest independent brewery, where you will be introduced to the brewery and given lunch and beer samples to end your afternoon! Perfect for beer and bike lovers alike!
Where to Stay: The Coolest Hotels in Belfast 
Where to Eat: Howard St
An Action-Packed 48 Hours in Belfast
3. Waterford City
Hike the Comeragh Mountains
The Comeragh Mountains is home to such peaks as Coumshingaun (770m), Crotty's Lough (660m), Coum Iarthar (750m), The Gap (466m), Knockanaffrin (755m), Knocksheegowna (678m) and Shauneenabreaga (547m). If you're looking for a longer hike, you can hit all of these marks in about 18km! However, if you're looking for a shorter excursion that still allows you to take in the beautiful streams, lakes, and landscapes of the mountains, Dungarvan Tourism has a few ideas for you.
Rock climb with Ardmore Adventures
Ardmore Head and the Comeragh Mountains are already popular spots for some serious rock climbing — so, if you already know what you're doing, strap on your harness and head on over for a thrilling climb! If you're more of a novice or have never climbed before, Ardmore Adventures has some exciting rock climbing packages that are held on the neighbouring Goat Island. You can rock climb and abseil on the sea cliffs of the island for a half day, spend a few hours climbing while watching a beautiful sunset or spend an entire day both climbing and kayaking. The choice is yours!
Canoe with Pure Adventure
Pure Adventure in Waterford is committed to giving you and your family the adventure of a lifetime with their half (3-hour) and full day (6-hour) excursions. The trips follow the Rivers Barrow, Nore and Suir, and are perfect for adrenaline seekers, and also those looking to just chill out and embrace the outdoors. No canoeing experience is necessary, and the instructors will suit you up and teach you the ropes when you arrive!
Where to Stay: Granville Hotel
Where to Eat: Momo Restaurant
Things to Do in Waterford: The Complete Guide for Outdoor Lovers
4. Inishbofin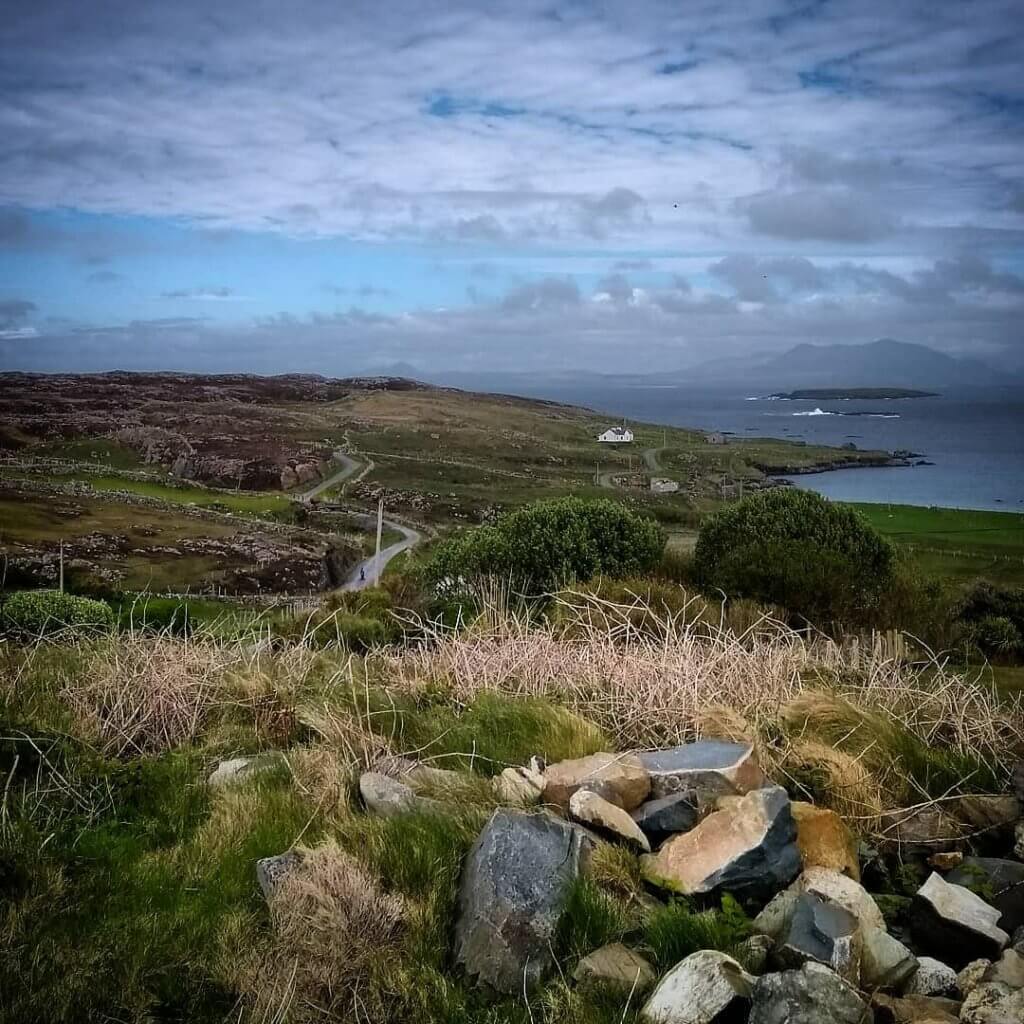 Beach it!
Inishbofin is an island off the coast of Connemara and is home to some of Ireland's most beautiful beaches. With abundant white sand and crystal clear waters, this island provides the perfect escape for a staycation. You can lay out in the sun on one of the many beaches that have been awarded the "Green Coast Award," such as Dumhach Beach and East End Bay. These beaches also provide swimming lessons during the summer months!
Walking Loops
If you're looking for a more active morning or afternoon, Inishbofin also has a variety of walking loops around the island. There are three looped walks on the island: the Westquarter Loop (8km), the Cloonamore Loop (8km), and the Middlequarter Loop (5km). Each walk gives you stellar views of sights such as the Dún More Cliffs and Iron Age promontory fort ruins, Trá Gheal beach and famine road, St Colman's 14th Century Chapel and Church Lough, Achill Island's mountains, Inishturk and Clare Island, the Twelve Bens, Maumturks and Croagh Patrick.
Charter Boat/Dolphin Watching/Diving
The Skellig Dawn is a charter boat that can be rented out for half-day or full-day excursions such as diving, dolphin and bird watching, whale and seal spotting and even tours to the other local islands. Grab a couple friends and rent the boat out for your next day trip!
Where to Stay: East End Cottages
Where to Eat: The Beach Days Bar and Restaurant
5. West Cork
Visit the islands
There are seven inhabited islands off the coast of West Cork and several more uninhabited! Whether you're seeking adventure, relaxation, or just some peace and quiet, the islands off of Cork have what you need. Check out the best islands to visit!
The Beara Way Cycling route and Sheep's Head route
Grab your bike (or rent one out at Cycle West Cork) and head down to some of the best cycling routes on the coast. The Beara Way Cycling route allows you to ride along the Beara Peninsula for picturesque views of the countryside and the towns and villages along the way. The route is 138km, but there is no direct start and finish line, so you are free to hop on and off at your own leisure. The Sheep's Head route is another one of our favourites. It begins in Ballylickey and ends in Roaringwater Bay and everything in between is gorgeous views of the Atlantic Ocean, Irish cliffs, blowholes, stone circles, and old churches. You can bike the entire 120km, or opt for whatever distance suits your plans that day!
Kinsale Surf School Coasteering
For those looking for a heart-pumping thrill, coasteering in West Cork is the way to go! Jump, climb, swim, and navigate the coast of Cork with the Kinsale Surf School. The professional guides will kit you out and take you on the adventure of your life — you might even get to meet some of the local wildlife in their natural habitat! This school also offers surf, SUP, and kayaking expeditions, so grab your togs and head on over for an unforgettable day!
Where to Stay: Casey's of Baltimore
Where to Eat: Breakfast at Church Restaurant
Things to Do in Cork: The Complete Guide for the Explorer
6. Valentia Island
Diving
Valentia Island lies off the west coast of Kerry, and is considered one of Ireland's best-kept secrets. It is also home to some of Ireland's best dive spots. If you're an experienced diver, bring your own equipment and hop into the many diving sites such as Valentia Harbour, Knightstown Pier and Bray Head. Or, if you don't want to lug your equipment around, choose a diving excursion hosted by Atlantic Villa. Either way, you're sure to see some incredible flora, fauna and fish!
Sailing
With the most western harbour in Europe, Valentia Island offers some unforgettable sailing, no matter your expertise! Valentia Island Sea Sports offers sailing lessons for kids and adults. Also, during their public hours, you are able to rent kayaks to take around and jump on their 25ft water trampoline!
Climb Geokaun Mountain & Fogher Cliffs
Geokaun Mountain is Valentia Island's highest point. The picturesque views of your hike will leave you stunned and mesmerized. At the summit, you will enjoy a panoramic view of Skelligs, Blasket Islands, Bray Tower and the rest of the island. On your way up, you'll also get to explore the Fogher Cliffs.
Where to Stay: Carraige Liath House
Where to Eat: O'Neills the Point Seafood Bar
7. Limerick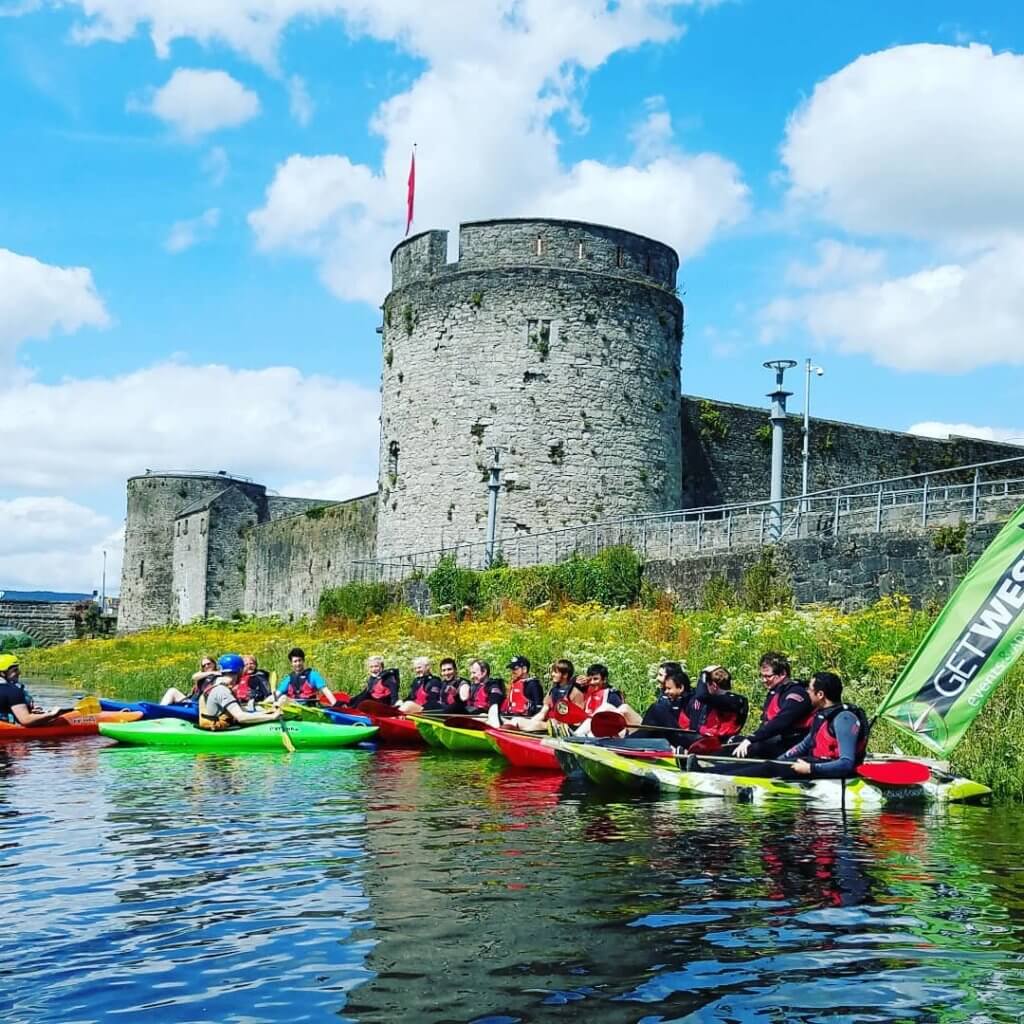 SUP
Standup Paddleboarding is becoming one of the most popular water activities in Ireland. You can spice it up and ride some waves, or just take a relaxing paddle around the calm waters of the River Shannon — you can even do yoga on them! Get West offers and an introduct0ry course on paddleboarding, where you and some friends or family can get used to the boards on some nice, flat water. Then join Get West on their Limerick City Urban SUP Safari, where you can soak in the Irish culture while learning about some of the history along the River Shannon!
Mountain Biking
Limerick is well known for its intense mountain biking trails. So, why not check them out? Ballyhoura Trailriders not only lets you rent out mountain bikes to take out on your own, it also offers a beginners course to get you on your feet (and your wheels)! Check out some of the trails that you could tear up in Limerick.
Night Kayak
Ever wanted to see the castles and forts of Limerick under the stars at night? Well, you can do just that with one added twist, you'll be in a kayak, on the River Shannon, witnessing the towering stone buildings from the water! Get West runs tours out of Limerick that takes you on tw0-hour excursions along the river at night.
Where to Stay: The George
Where to Eat: Freddy's Bistro
 Check out our Hard as Nails podcast:
Like this? Check out these other articles:

Previous Post