If you are a hardcore ultrarunner, then this proposal for the longest hardest high-level run in Ireland may pique your interest. It is a route covering 91.5km and 7,640m in the remote and challenging terrain of the Mangertons and Dunkerrons in South Kerry. The challenge is to see if anyone can do it in 24 hours. Conor Murphy and Peter Walker from West Cork Trail Runners tell us more.
You have to be careful these days about adjectives used to describe challenges. It seems so many style themselves as the hardest or toughest. The 'longest, hardest, high-level walk' in Ireland was how Paddy Dillon described a walk across the summit of the Mangertons and Dunkerrons in South Kerry in his book The Mountains of Ireland. The traverse involves 91.5km with 7,640m of ascent across the summits of 48 mountains in some of the most difficult terrain in the country.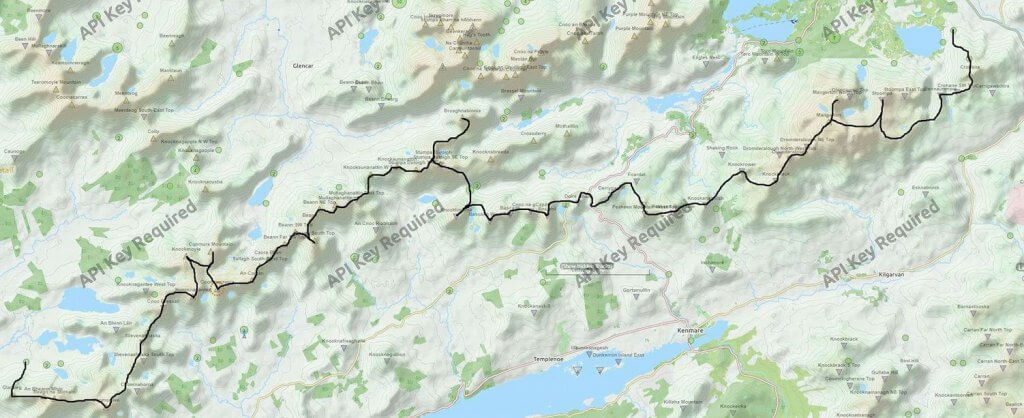 The route was discussed over the years on mountainviews.ie, an excellent reference for information on all Irish hills and mountains. More recently while compiling a major article on the matter, mountainviews.ie member Peter Walker posed a question on the West Cork Trail Runners page on Facebook, if it would be possible to run it inside 24 hours? That query has since provoked significant interest across the trail and ultra running community. The proposition should appeal to pioneers in the real sense of the word. Obviously, the summits were scaled many times, people have walked and run sections of Paddy Dillon's route, the entire crossing was done in stages by at least one hiker. But no one has recorded a continuous run across it inside 24 hours and until it's done, no one knows if it is possible.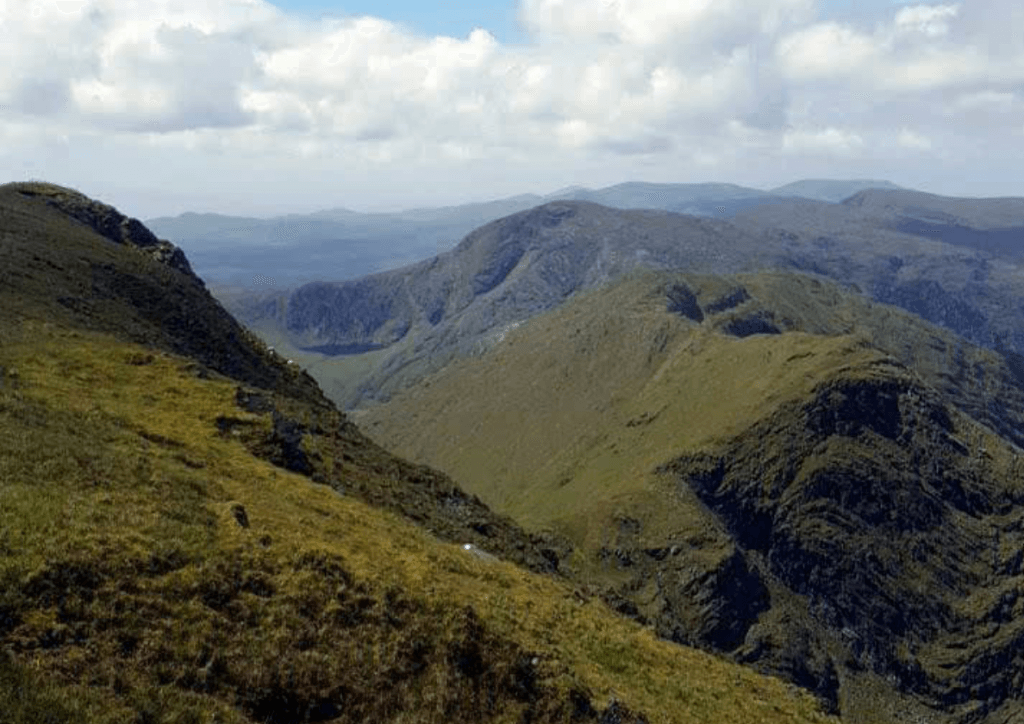 Any person taking it on would not only need to be amongst the strongest ultra runners but would have to be very proficient in navigating and comfortable in wild remote terrain with any support they can organise, even factors like prevailing winds have to be considered. But interest should not be limited to the elites; some who feel the entire run might be beyond them have expressed an interest in recceing stages in the lead-up to summer, which is obviously when the route itself could be attempted. So, who's in?
Anyone considering the chance to be the first, register your interest by joining MountainViews.ie or the West Cork Trail Runners page on Facebook and message Peter Walker or Conor Murphy.
Cover image: Matthew Branch
Like this? You should check these out:

Previous Post

Next Post