What pops into your mind when you think of Co Kildare? For us, it's horses, the Kildare Lilies and of course the annual national series triathlon, TriAthy. Just west of Ireland's capital, Kildare is one of those counties that can be overlooked as a place to spend your weekend in, but between the Bog of Allen, two canals running through it, miles of lush countryside to go horse trekking and walking in, we definitely can recommend paying the county a visit. There are plenty of things to do in Kildare to entertain your family and friends, even when it's raining.
Things to Do in Kildare: On Land
Walking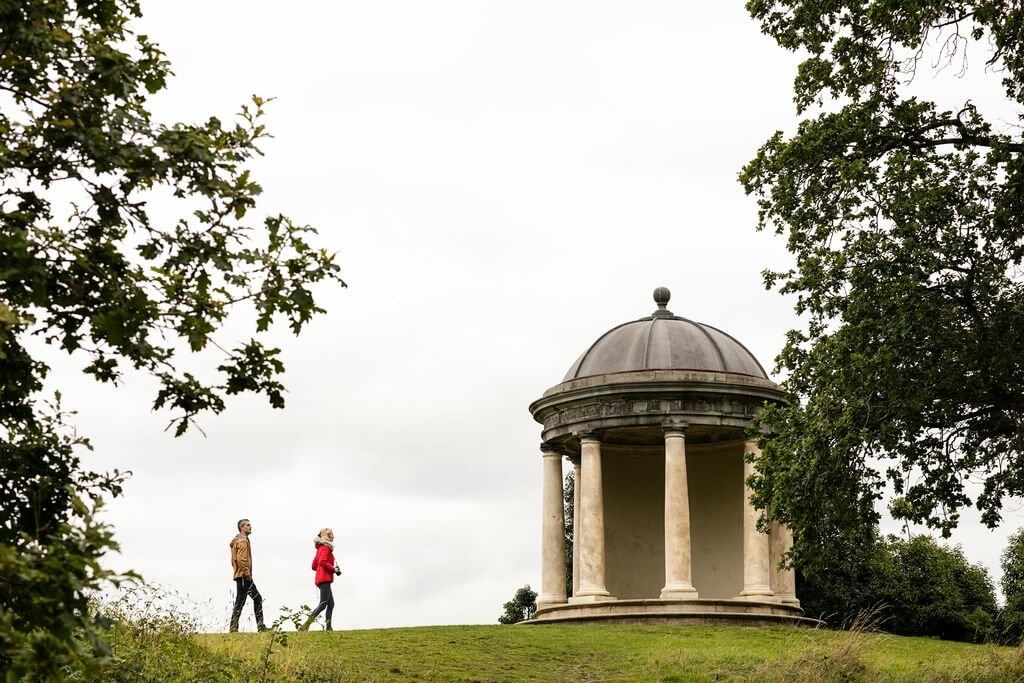 There are three beautiful walking trails in Donadea Forest Park worth sussing out. For a short 30minute stroll, there is the Lake Walk which is a lovely looped walk around the lake. The 1.6km Nature Trail is another, one which winds its way through some of the impressive architecture of the estate. Finally, the Aylmer Walk is a 6km Slí na Slainte trail which takes you all around the park.
For a bigger challenge, there are the two beautiful canal walks, the Grand Canal and the Royal Canal. The Grand Canal is a 117km long route running from Adamstown, Co Dublin to the Shannon Harbour. Take on some of the shorter Kildare sections along grassy towpaths by picturesque locks and lock-keepers cottages. The Royal Canal Way is the other canal. A 144km long route runs almost parallel to the Grand Canal from Ashtown, Co Dublin to Abbeyshrule, Co Longford.
Check out our full list of Kildare walks.
Take a Helicopter Lesson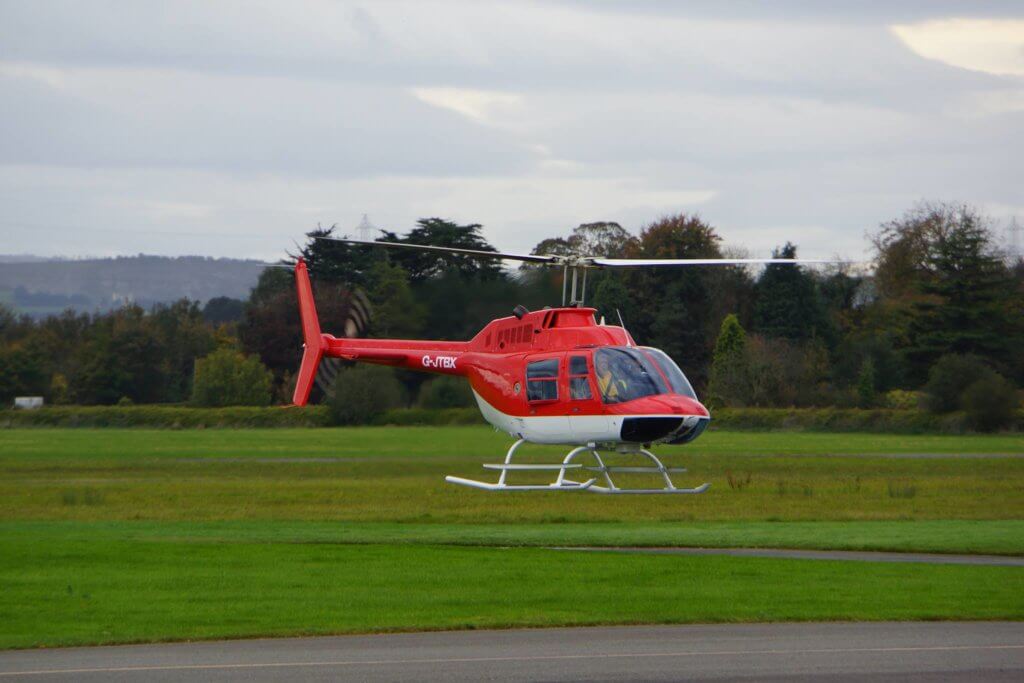 Ever yearned to take to the skies on a helicopter ride. Here's your chance to not just be the passenger but to learn to fly. Skywest Aviation Limited based in Leixlip offer helicopter lessons. Basic lessons are 40 minutes long and cost €150. This includes a 20-minute detailed briefing in the helicopter followed by a 20-minute flight. During the flight, you will be given the chance to take the controls of the helicopter and fly it yourself.
Horse Riding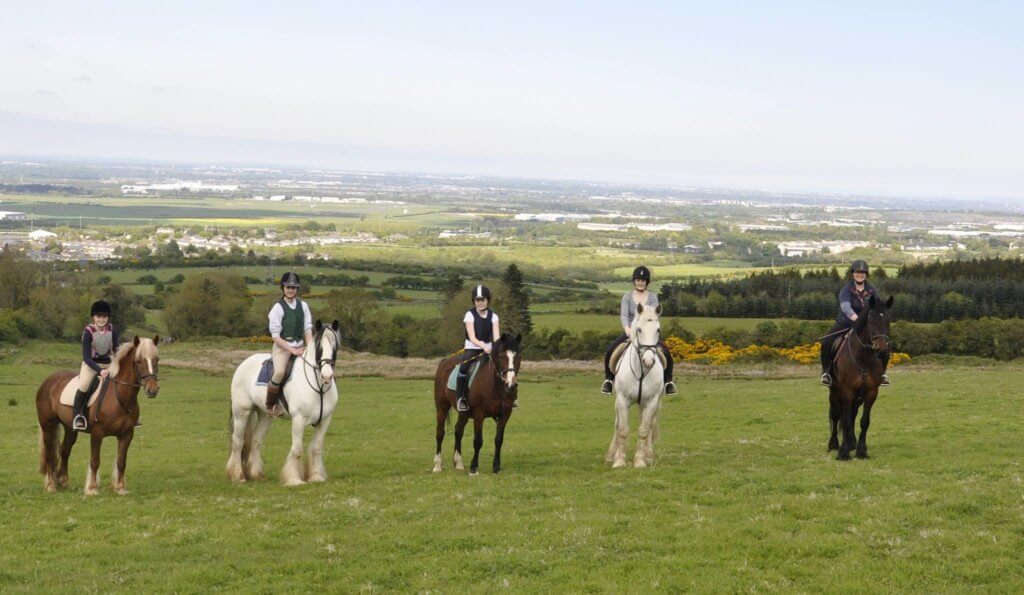 Kildare is known for its stud farms, race courses and is just an all-round horse-mad place. Abbeyfield Farm run lessons year-round for €40 per hour. Go for a trek in the beautiful countryside of Clane. Whether you are starting from scratch, need lessons or just want to head out on a fun trek with friends or family through rolling countryside, they can accommodate you. Coolmine Equestrian Centre is another school that will take you trail riding along some beautiful routes.
40 of the Best Family-Friendly Activities in Ireland
Take a Motorbike Trip
If the road is calling and seeing Ireland by motorbike is something that has long been on your bucket list, then you should check out Celtic Rider, Motorcycle Rental & Tours Ireland. Based in Co Kildare, but running trips all around the country and further afield, they want you to see this beautiful island of ours from the seat of a motorcycle.
Military Style Obstacle Course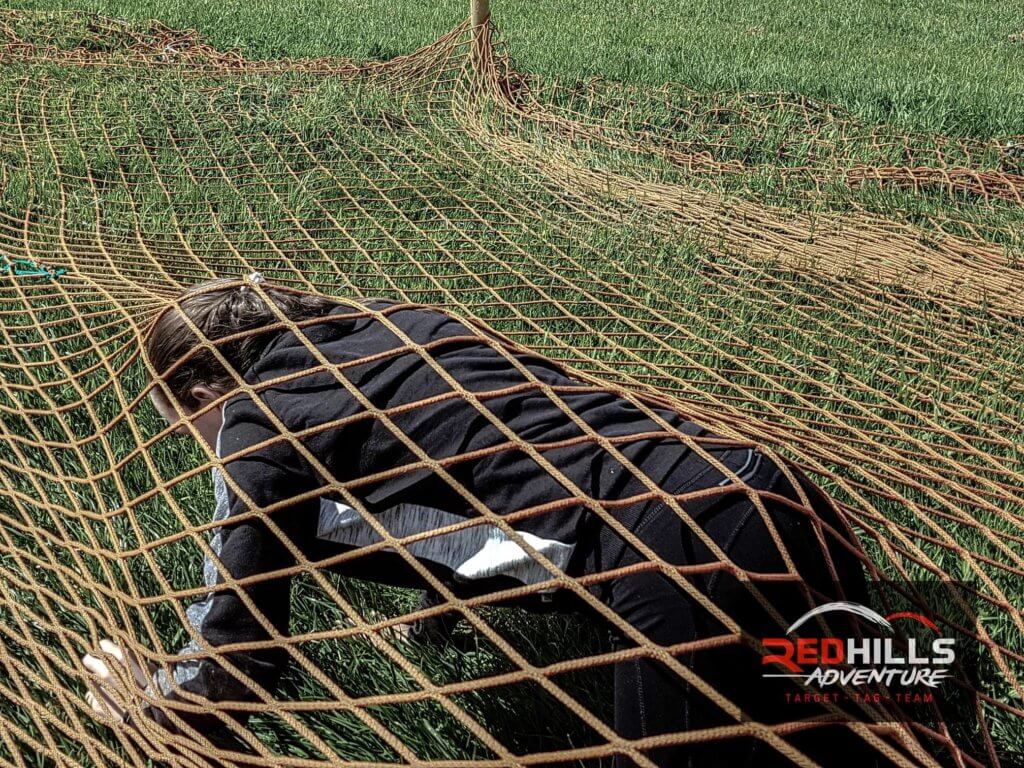 For a seriously fun work out, you've got to try Redhills Adventure Military Style Obstacle Course. Pit yourself against your family, friends and foes as you take on cargo nets, monkey bars, balance the beams, navigate the minefield and meander the laser beams.
But why stop there? Make a day of it at Redhills Adventure and spend it ziplining, orienteering, playing airsoft or archery and taking on a number of awesome team challenges.
Things to do in Kildare: In Water
Take a Barge Cruise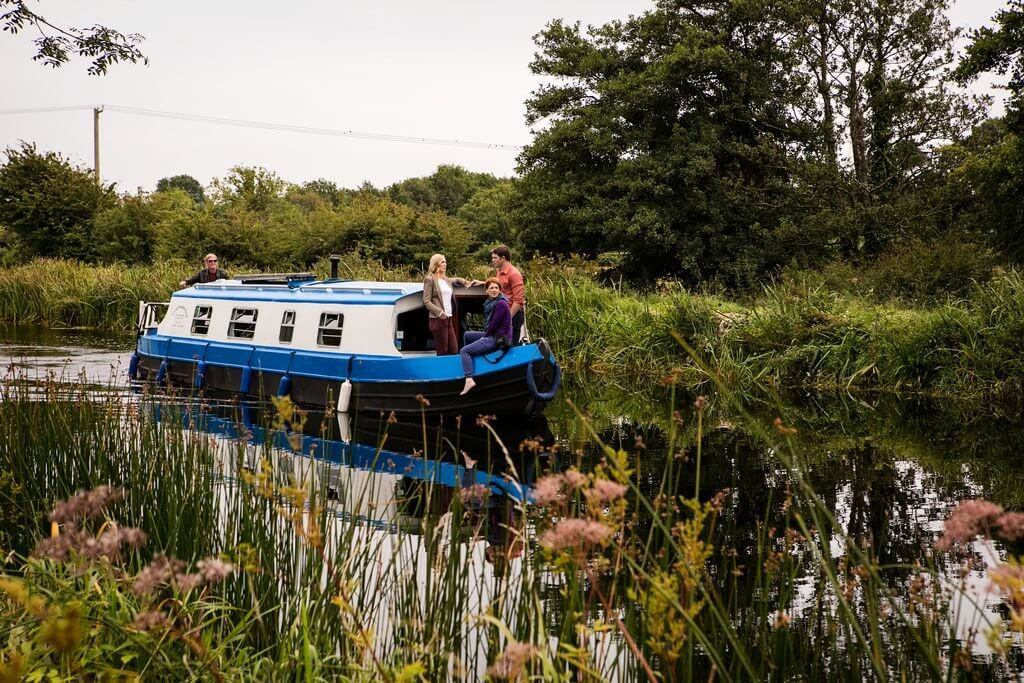 There are few things as relaxing as chilling on a barge while it cruises down a canal. Barge Trip run a Digby Lock Cruise that goes from Sallins to Digby Lock. Skipper Ger Loughlin is on hand to regale you with tales of the first barges that made this route, from rebels to famine and all the landmarks to make note of.
For a boat tour, the River Barrow Boat Tour will take you on a round trip from the Jetty in the centre of Athy along the River Barrow and its idyllic surroundings. It will pass under the historic Horse Bridge, under Ardreigh Lifting Bridge, through Ardreigh Lock and take in many more of the sites along this historic river.
8 of the Best Adventurous Summer Camps in Ireland
Kayaking & Canoeing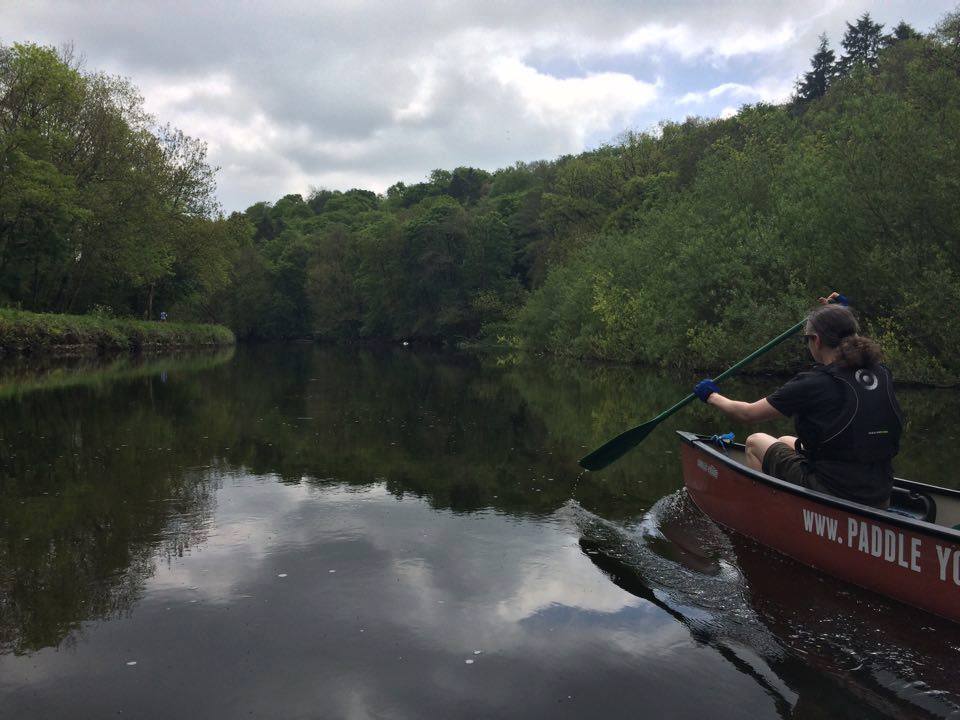 With two canals and the River Barrow flowing through Kildare, kayaking is an obvious choice. Kayaking.ie will take you on a gentle kayaking tour of the Royal Canal Blueway. The two and a half hour tour is suitable for complete beginners. If you are a seasoned kayaker, you can hire a double kayak and go it alone from Leixlip Confey to Clonsilla or Castleknock.
Or if you have some annual leave to use up, you should take a few days and spend four days canoeing from Athy to St. Mullins with Paddle Your Own Canoe. You can hire all your equipment (including camping gear) for €35 per person per day. If you live in Kildare, they do have their own kayaking and canoe club called Salmon Leap Canoe Club that you can join.
Check out our Hard as Nails podcast:
Like this? Check these out: