Looking for something different for your next adventure? Well, look no further than our list of the world's coolest, most unique and wackiest hotels.
Every adventure lover will know the importance of good accommodation. It's your base for exploring a new found area, your source of local information and a comfy bed to recharge your batteries for another day of exploring. If you want more than just your standard hotel experience, if you want your hotel to be the adventure, check out these 15 unique and interesting hotels around the world. From a cave to an underwater hotel only accessible by scuba diving these unusual hotels will certainly give you something to write home about. The rest of the adventure is up to you.
1. Featherbed Railroad, Clear Lake, California, USA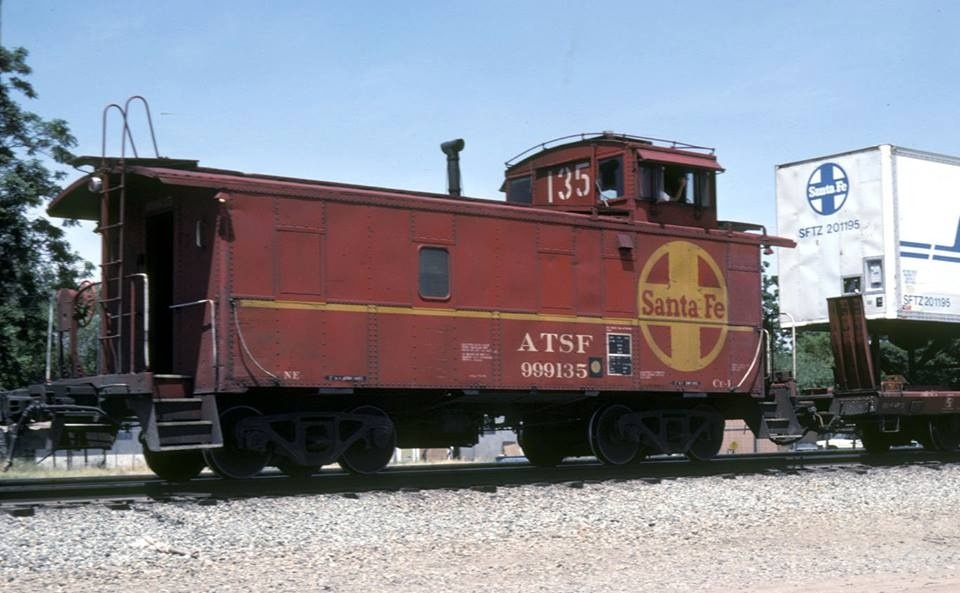 In northern California's wine country, you will find this interesting bed and breakfast. It consists of nine vintage train cabooses each decorated in a different theme such as Casablanca or Mardi Gras. "Main Station" contains a dining hall and common room. The price includes WiFi, a reading and video library, popcorn, a ping pong table, swimming pool, boat dock, boat launch and more. There are almost 30 wineries in the area as well as many restaurants, cinemas and a theatre.
2. Hang Nga Guesthouse, Đà Lạt, Vietnam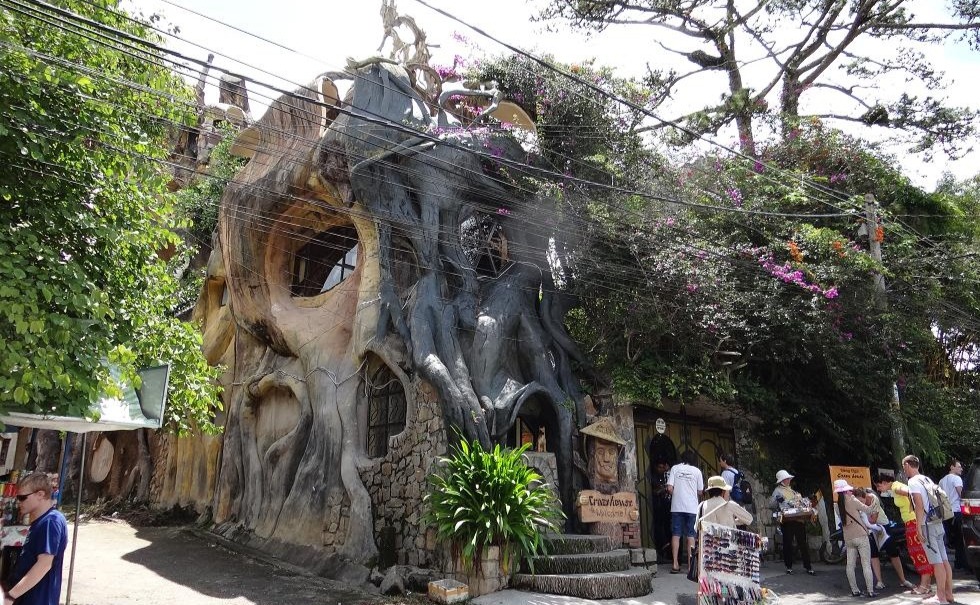 There is no doubt that this hotel, known as "The Crazy House" is one of the world's wackiest hotels. The building resembles a giant tree and encompasses structures from nature like animals, mushrooms, spider webs and caves throughout. Each bedroom is decorated in the theme of a different animal including a tiger room with glowing red eyes, and a kangaroo room with a giant sculpture of a kangaroo with a fireplace as its belly. Inside is a maze of caves, ladders and bridges. Guests can visit the hotel just to see it or stay in one of the animal themed rooms.
3. Golden Crown Levin Iglut, Levi, Finland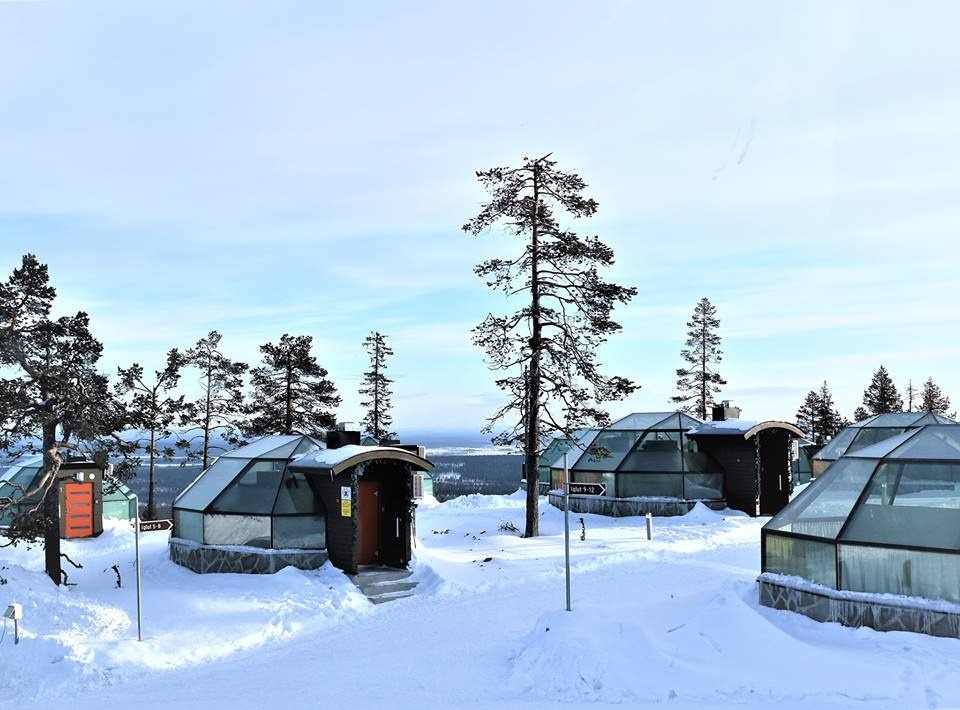 Watch the Northern Lights from a glass igloo in Finland! The glass is non-fogging and electrically heated so you will never miss out on the view. The igloos are fully equipped with everything you need including a toilet and shower, small kitchen, Wi-Fi and an electric bed with an adjustable headrest to watch the northern lights at the best angle. The igloos are part of the Northern Lights House hotel which has an onsight restaurant and outdoor hot-tub.
4. Georgian House Hotel, London, England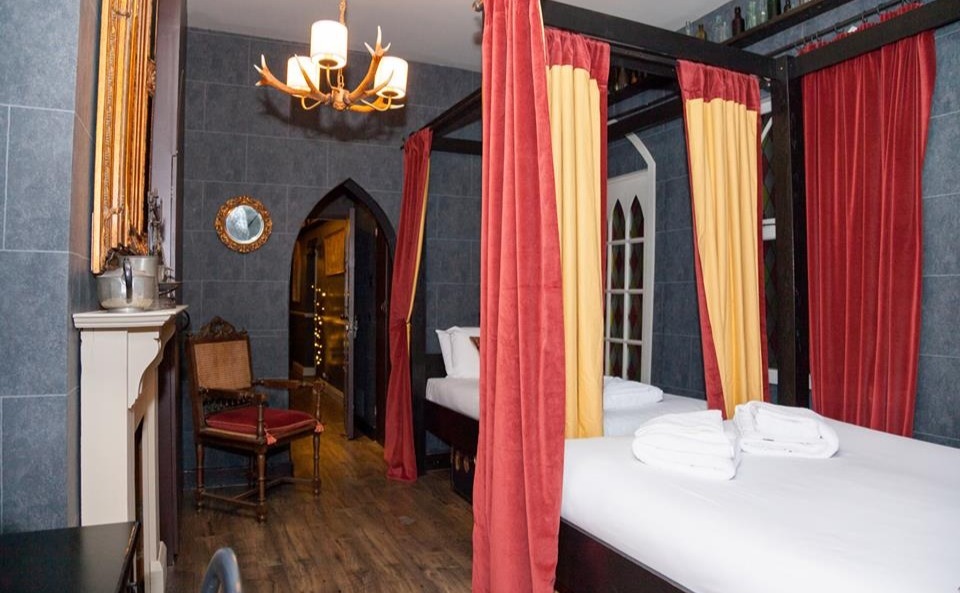 Harry Potter fans, this one is for you. The Georgian House Hotel is a boutique hotel where each room decorated differently. The coolest rooms are definitely the Wizarding Chamber and the Enchanted Chamber. These are designed like Hogwarts dorm rooms with four-poster beds, stain glass windows, stone walls and open fireplaces.
5. Happy Nomads Yurt Camp and Hostel, Karakol, Kyrgyzstan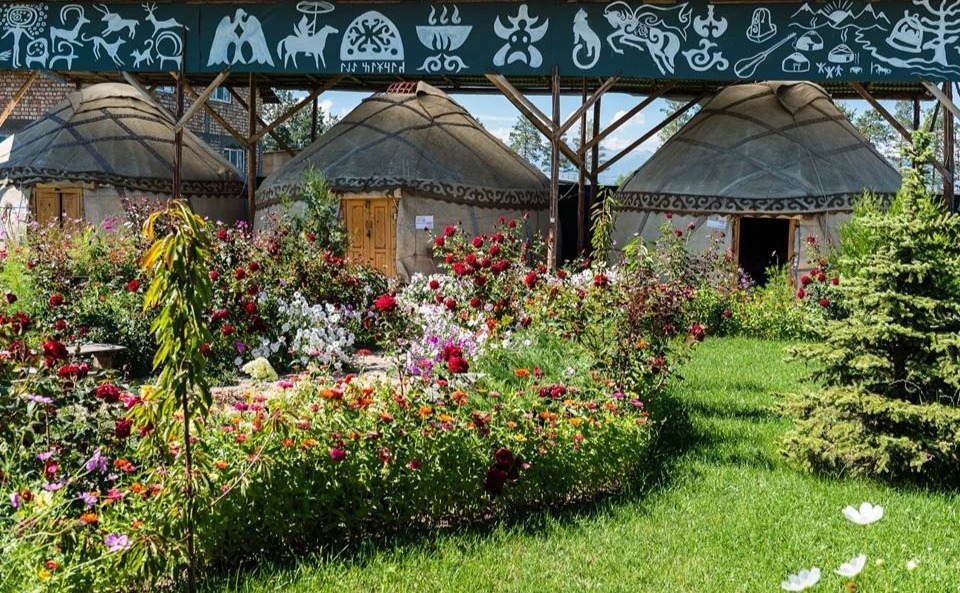 This resort is made up of three yurts and a hostel which is run by a local family. Yurts have heated floors, electricity and WiFi so it is definitely more of a glamping experience than a camping experience. The owners also provide breakfast, lunch and dinner for travellers who want it.
6. De Bedstee Boutique Capsules, Amsterdam, The Netherlands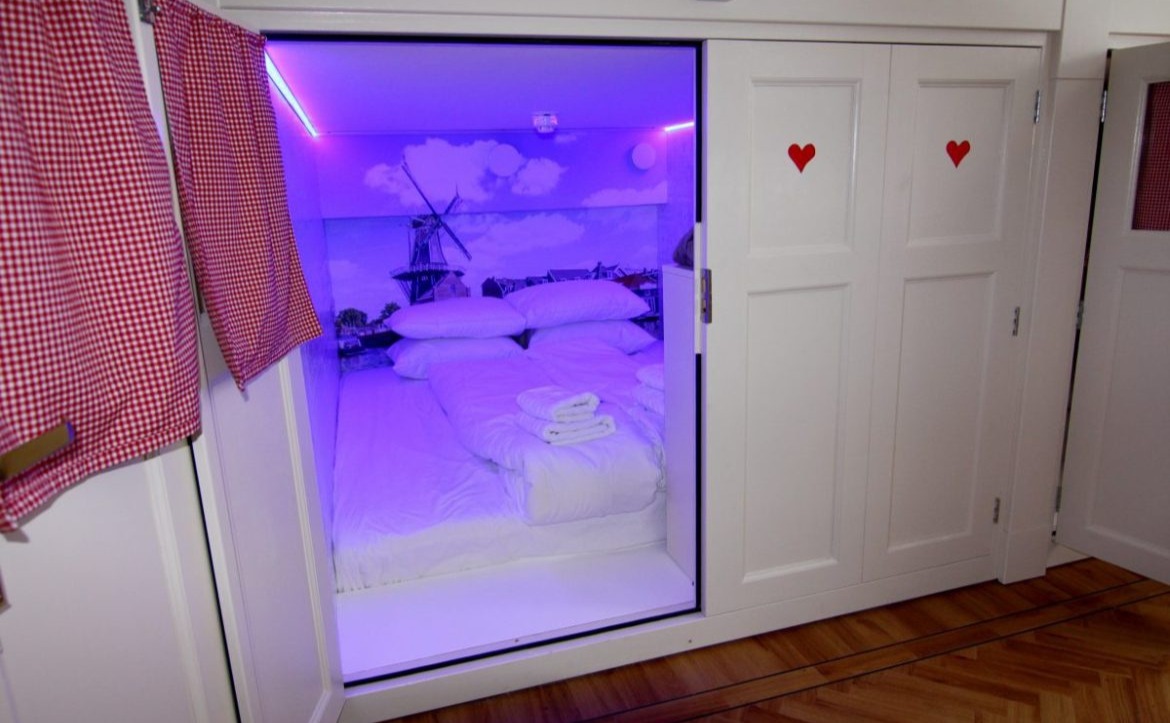 This hotel offers a traditional Dutch take on capsule hotels. Each capsule contains plugs, lights and an extra long bed. Guests are provided with a portable Wi-Fi modem so you will always be connected. The capsules are cosy but surprisingly spacious. The rest of the hotel is bright and quirky. Each common area is a different colour with a variety of ornaments and artwork. The hotel is centrally located which makes it even better.
7. Hotel Stumps Alpenrose, Toggenburg, Switzerland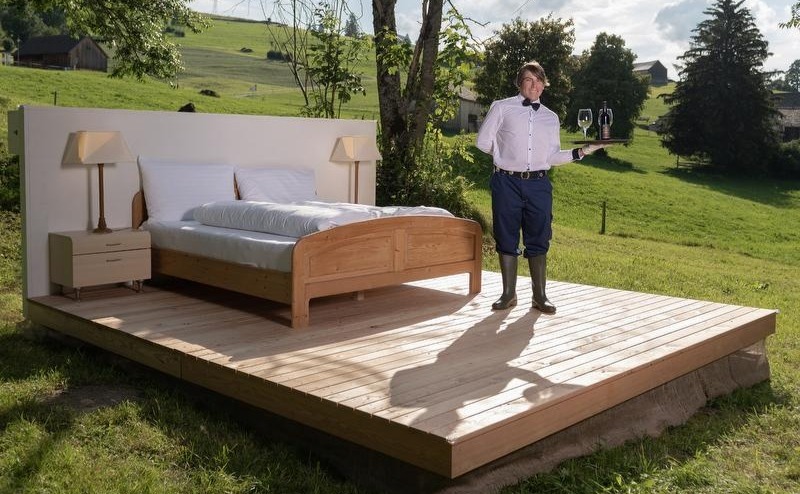 The three "suites" at this hotel aren't actually suites at all. Located on the hills surrounding Toggenburg Valley these beds are open air. Fall asleep watching the stars and wake up to spectacular views. The 'room' rate includes accompaniment to and from the suite, a welcome drink, a breakfast basket, a backup room in case of bad weather, non-alcoholic drinks and a butler. The main hotel spa and facilities are just a short walk away, should the novelty wear off.
8. Giraffe Manor, Nairobi, Kenya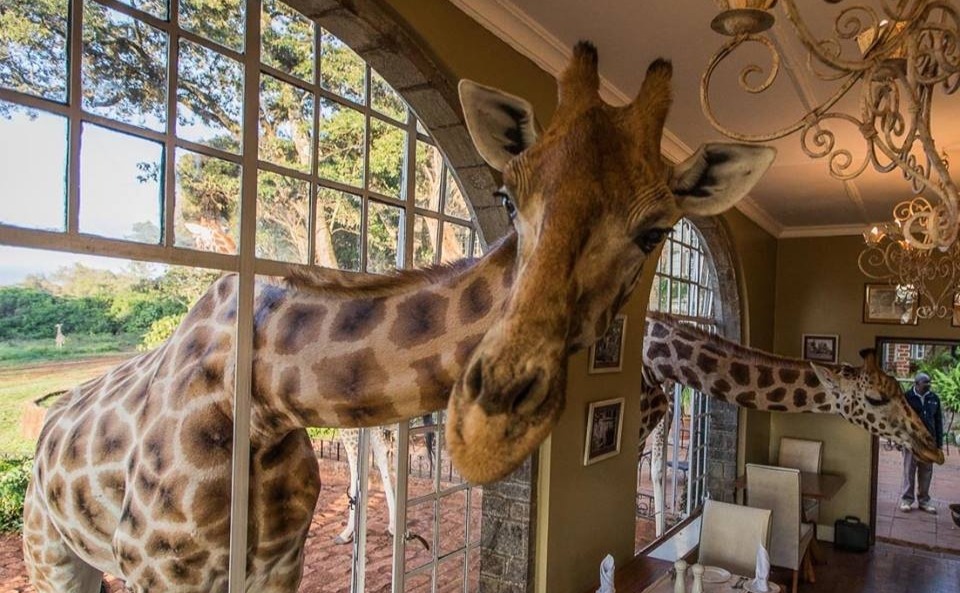 This hotel in Kenya's capital Nairobi is home to a herd of Rothschild's giraffes. Giraffe Manor dates right back to the 1930s when European visitors used to go on safari holidays to East Africa. The hotel has an associated Giraffe Centre which runs a breeding and conservation programme for the endangered giraffes. The giraffes are free to roam around the grounds and even pop their heads in the window in the hopes of getting a treat.
9. Free Spirit Spheres, Vancouver Island, Canada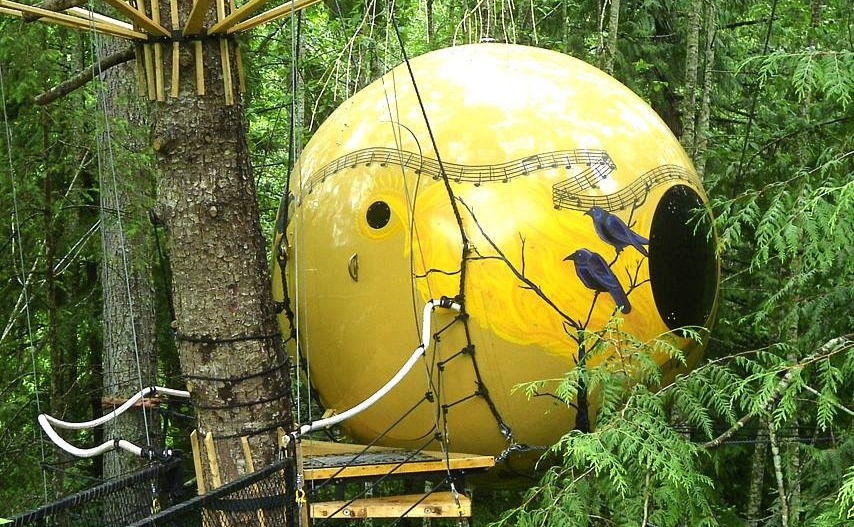 On Vancouver Island, you can sleep in a spherical treehouse. There are three spheres catering for one to three people. There is also a hotel. Free Spirit Spheres aim to provide excellent hospitality with minimum impact on the environment. The area around has a lot to offer too with caves, forests and beaches.
10. Adrère Amellal Eco Lodge, Siwa Oasis, Egypt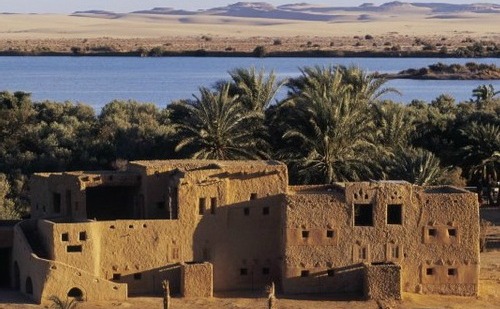 Located at the urban oasis Siwa Oasis this hotel lets you escape to the desert away from everything. There is no electricity here, just hundreds of beeswax candles. The hotel building aims to blend into the natural landscape. The food served in the hotel is either grown on the grounds or locally sourced.
11. Jules' Undersea Lodge, Key Largo, Florida, USA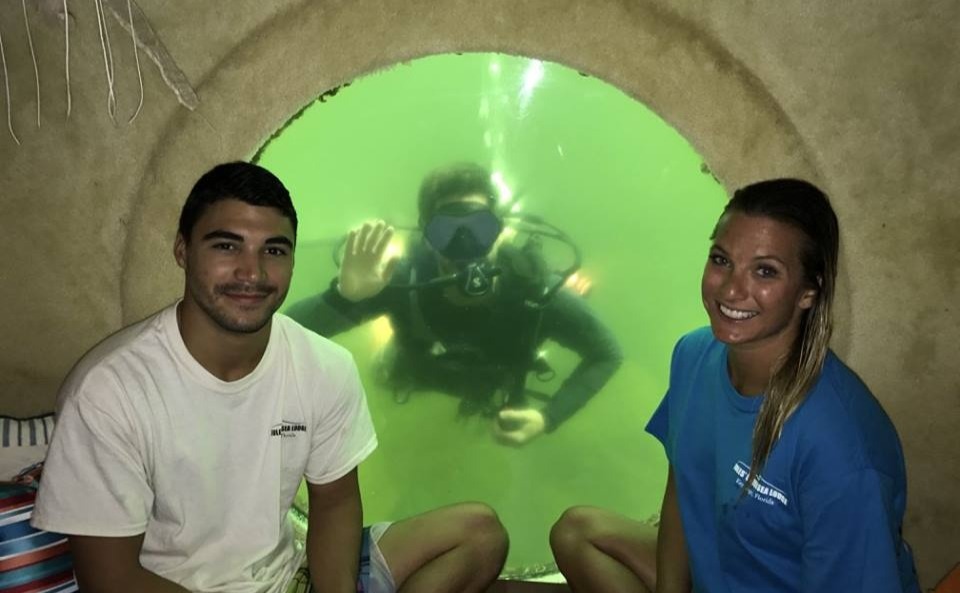 This interesting little lodge in Florida is only accessible by scuba diving to get to it. It is available to rent for a three-hour lunch or for an overnight stay. Both include their "world famous" pizza. You must be a certified scuba diver to visit the lodge. If not they offer a scuba diving certification course. The lodge contains a well-stocked kitchen, books and movies and music on demand.
12. Clare Island Lighthouse, Clare Island, Co Mayo, Ireland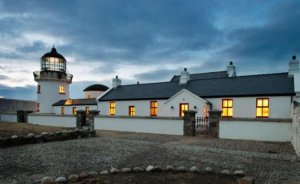 This luxury accommodation is perched on the craggy Clare Island cliffs looking out over the Atlantic Ocean and to Achill Island. As the name may suggest this was a working lighthouse in a previous life. The décor is cosy but minimal, they want the landscape outside to do the talking. Guests can stay in the tower or in the lighthouse keepers house.
13. The Old Mount Gambier Gaol, Mount Gambier, Australia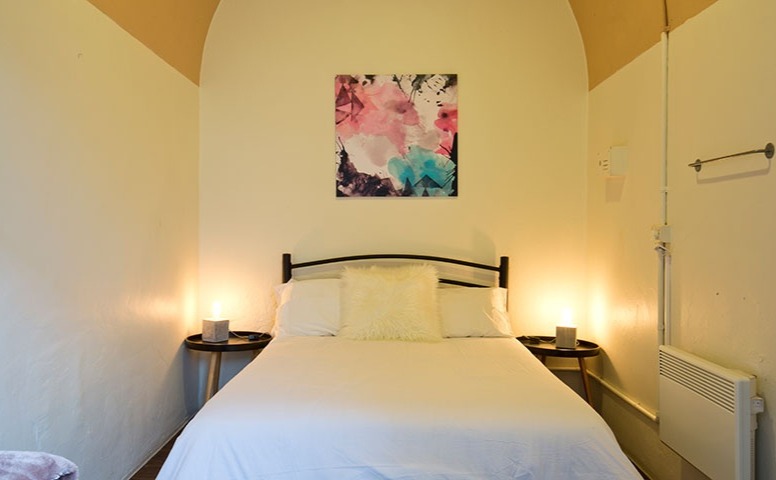 This jail was in operation right up until 1995. It is now a hotel with a twist. The cells have been converted into dorm rooms, double, twin and family rooms. There is also a lodge available to rent which used to be a residence for jail wardens and staff. Some of the permanent residents at the hotel include a cat, a dog and a sheep.
14. Manta Underwater Resort, Pemba Island, Tanzania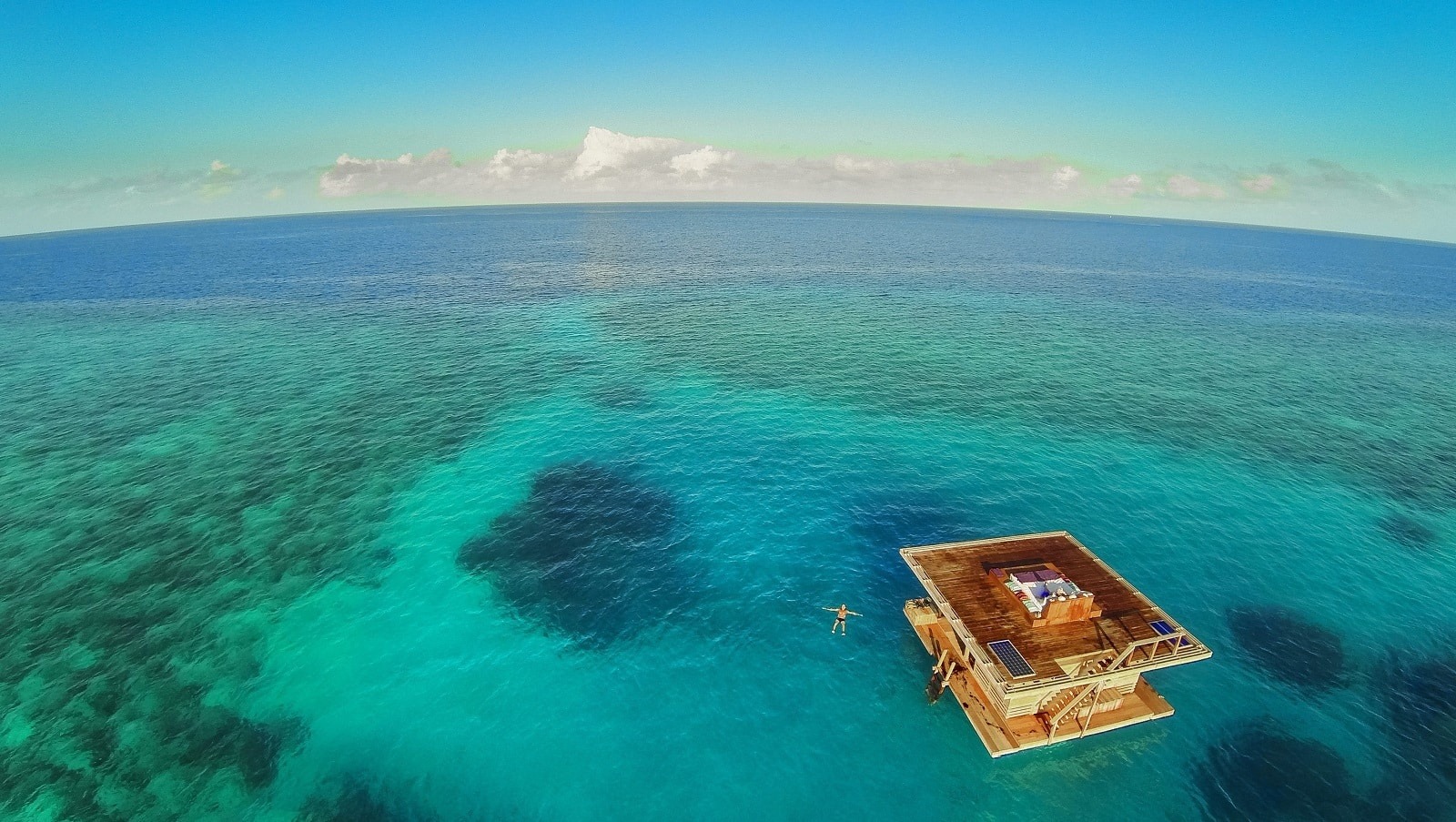 Watch squids, octopuses and a variety of sea life from your bed in this floating three-story structure. The landing deck is at sea level and has a lounge area and bathroom. The lower floor contains the bedroom. Here, you can look out your window and observe the sea life. There are underwater spotlights around the room which will attract more fish at night. The top floor is a sun deck. The underwater room is part of a resort which contains a spa, pool and restaurant.
15. Kokopelli's Cave, Farmington, New Mexico, USA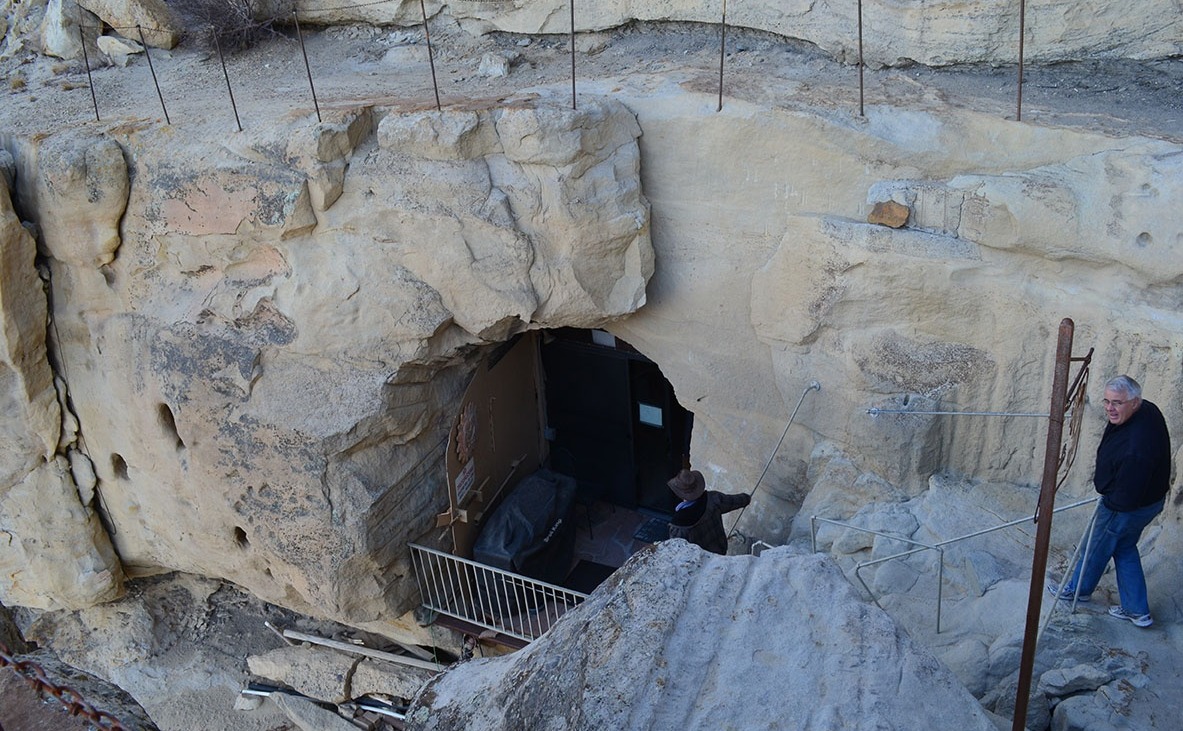 Kokopelli's Cave is built into vertical cliffs of Tertiary Ojo Alamo sandstone and overlooks the La Plata river valley. It is a manmade cave 22 metres below ground. The cave consists of a master bedroom, living area, replica Native American kiva, dining area, full kitchen and a bathroom with a waterfall shower and Jacuzzi tub. The entrance to the cave is down a narrow sloping path and steps near the cliff face.
Check out our Hard as Nails podcast:
Like this? Check these out: