On 31 August 2019, 300 of Ireland's toughest athletes will descend on Co Kerry for Quest 12/24.
Quest 12/24 is the perfect event for those looking to bring their adventure racing to the next level. Offering two options – a 12-hour and 24-hour race – this event is an individual, unsupported adventure race across Ireland's highest mountains and the toughest cycle routes in the south-west, along the Wild Atlantic Way.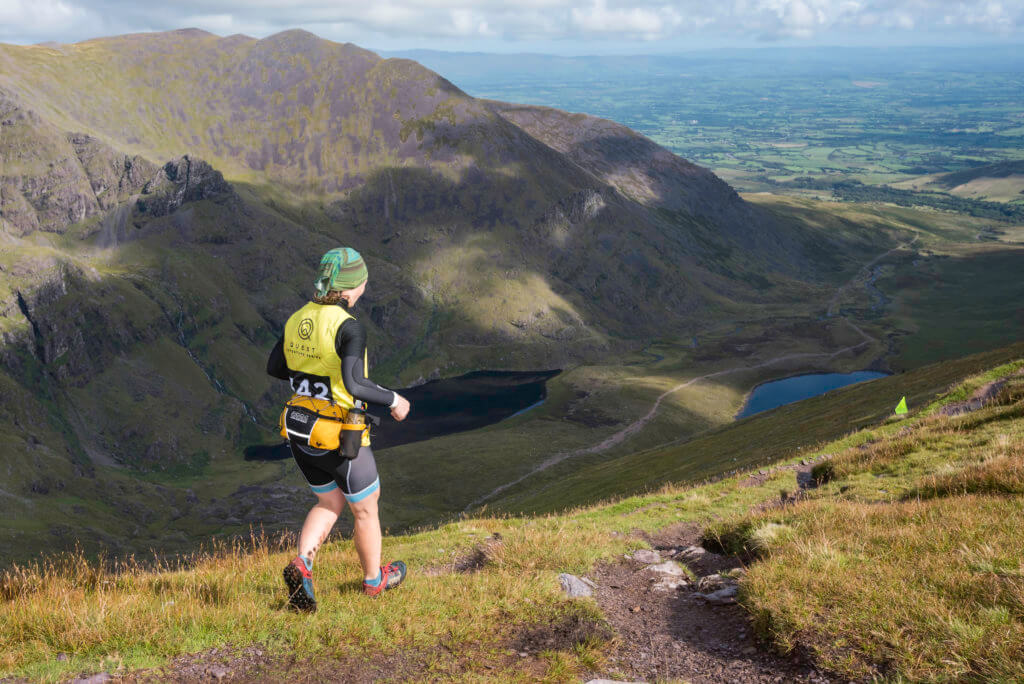 What Distance is Quest 12/24?
Quest 12/24 is a one-day, multi-sport adventure race. The race involves running, cycling and kayaking. Competitors can choose from two route options:
12 Hours – 147km
24 Hours – 248km
When is Quest 12/24?
Quest 12/24 will take place on 31 August 2019.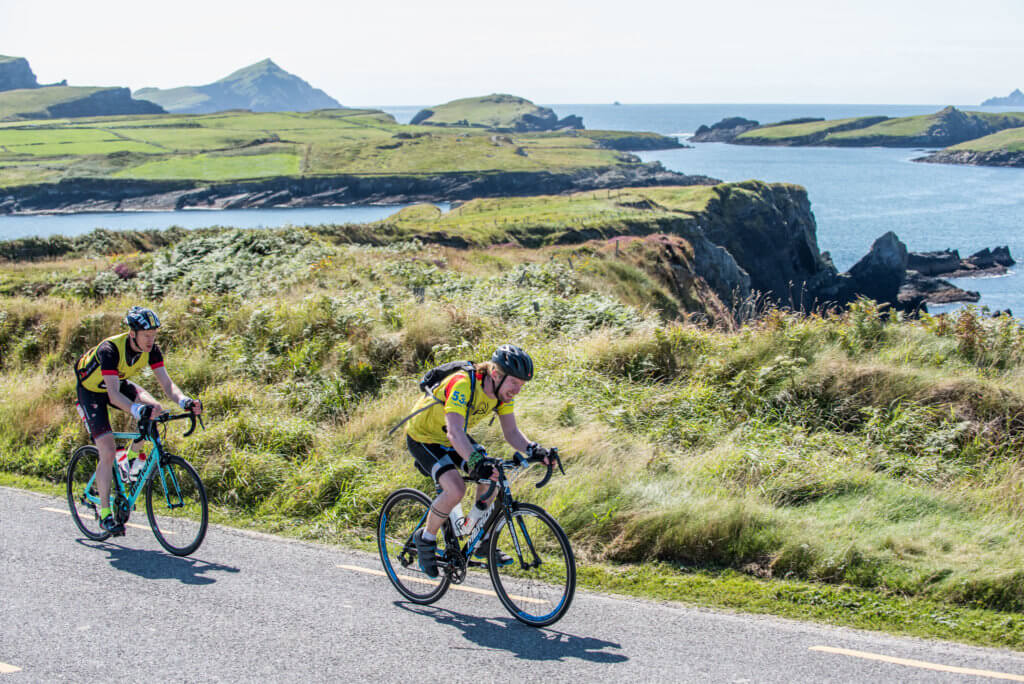 How fit do I need to be for Quest 12/24
Both these events are serious undertakings and you will have to train to be ready for them. If you have a good level of fitness this is a good base to start from. The organisers report that people with lots of different backgrounds undertook last year's event including those who had never completed an adventure race or a long distance race before. Quest has developed specially-tailored 5-month training plans that you will receive when you register. If you follow these you'll be fighting fit for the big day.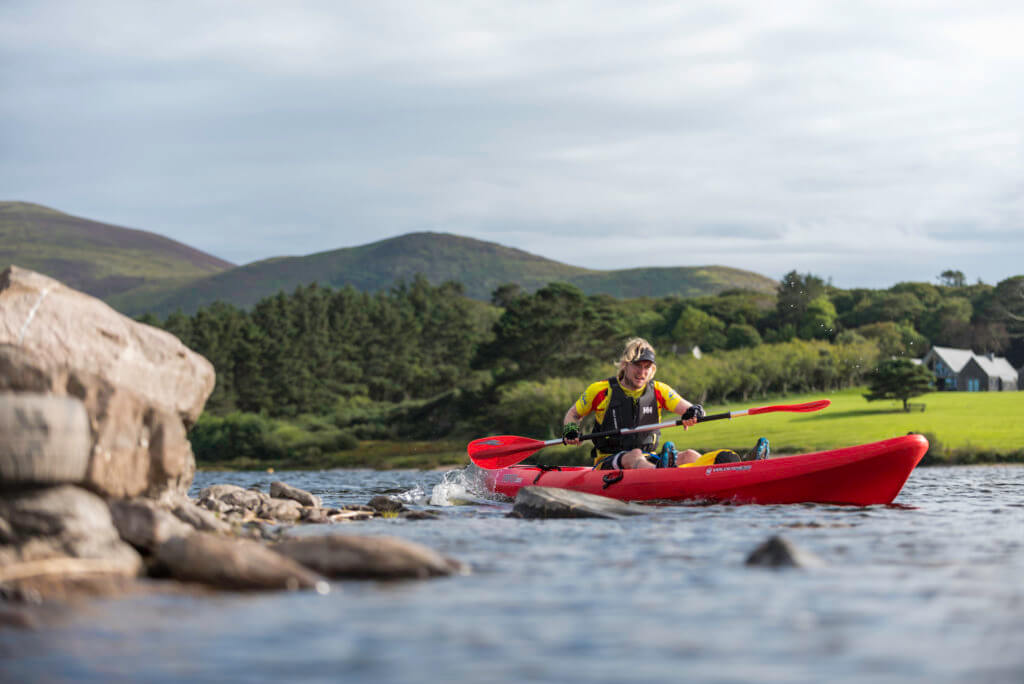 Quest 12/24: Essential Kit
You will not need any specialist equipment for the race. The kit list will be very similar to previous Quest or other multi-sport races you have done … you just might need a little more of it.
You will need a road bike and running kit, which includes good waterproofs, trail running shoes and a couple of spare layers. Quest will provide all of your kayaking equipment for you.
You will be able to store extra food and kit in boxes that will be made available to you at transitions. Details of what to put in these boxes, where the boxes are in the race, and when you will get access to them are available on the Quest website.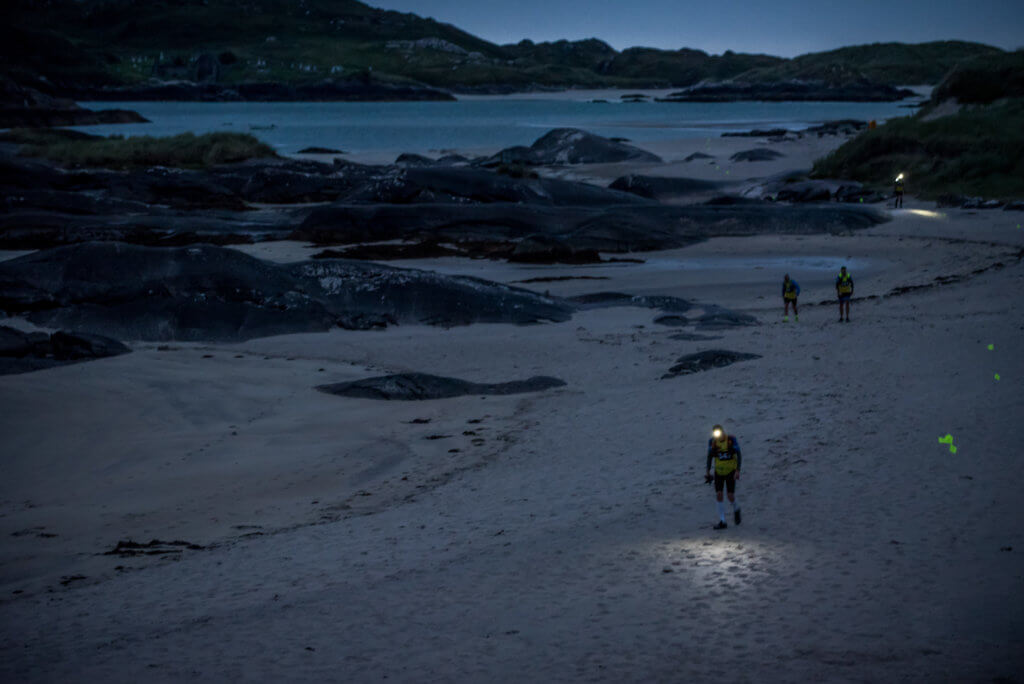 Quest 12/24: The Route
Both routes encompass two of Ireland's highest mountains, gruelling climbs on the bike and a windswept kayak with the backdrop of Skellig Michael.
You will be given a map of your route, however, you do not need to be able to navigate as both routes are fully marked.
Quest 12 Route:
Start: Sneem Hotel – Quest Base Camp
Stage 1: Cycle – 48km
Stage 2: Mountain Run – 13km
Stage 3: Cycle – 49km
Stage 4: Kayak – 5km
Stage 5: Cycle – 14km
Stage 6: Trail Run – 18.5km
Finish: Sneem Hotel – Quest Base Camp
Quest 24 Route:
Start: Sneem Hotel – Quest Base Camp
Stage 1: Cycle – 80km
Stage 2: Mountain Run – 13km
Stage 3: Cycle – 111km
Stage 4: Kayak – 10km
Stage 5: Trail Run – 34km
Finish: Sneem Hotel – Quest Base Camp
Quest 12/24: Tracker
Each participant will be given a GPS tracker which will track their progress along the prescribed route. Participants will have to check in at certain points along the route highlighted on route maps.
This link will be available to everyone in advance of the event so you're friends and family can track your progress live. This is something that got great feedback from spectators last year!
How do you sign up for Quest 12/24?
You can sign up on the Quest website. Places are limited so sign up ASAP to avoid disappointment. Entries for Quest 12 and 24 will close on 1 April 2019.
Quest 12 costs €255, while Quest 24 costs €395. Your entry fee covers a fully-marshalled course, safety cover across both routes, a Quest 12/24 medal, a Quest jacket, fully stocked transition areas, the use of kayaks, paddles and buoyancy aid and water safety, post-race brunch in the Sneem Hotel and access to expert training plans and nutrition advice.
Check out our Hard as Nails podcast:

Previous Post