Mountain running is taking the world by storm, and after reading this, you will see why! And, we bet you'll be signing yourself up for an event asap! 
Those of you who have caught the running bug probably started off with a 5km road race, slowly upping the ante as you progressed to a half or even a full marathon. And hopefully, many of you might have even made the transition to trail running, or, at least, have given it a go once or twice.
There is something very satisfying about heading off the beaten track and into the unknown. Expected race times go out the window and, instead, the focus is shifted to the beauty of your surroundings and the obstacles that the trail lays out before you. Then there is mountain running. It's just like trail running, but with a glorious mountain (or two!) to climb before you can make it to the finish line. To some, the idea of racing up a mountain might sound crazy but don't knock it 'til you try it. You don't have to be the fastest runner in the pack, you just need to be game for a challenge with a decent base level of fitness! Some races like the Gaelforce Mountain Run even offer different distance options for those who are just starting out.
Here we look at why mountain running is taking the world by storm. If you are on the fence about trying it, we can promise that you won't be after reading this.
1. It is easy on the wallet:
Unlike multi-sport or cycling races, running requires very little kit. A good pair of trail running shoes, a light waterproof shell (if you are racing in winter or in colder climates) and a can-do attitude is pretty much all of the specialist equipment you will need to get started.
2. The views are out of this world:
The beauty of incorporating a big climb into a race route is the insane view that comes with it. We guarantee that once you reach the top of a climb and take in the views around you, that all the effort to get up there will seem worthwhile.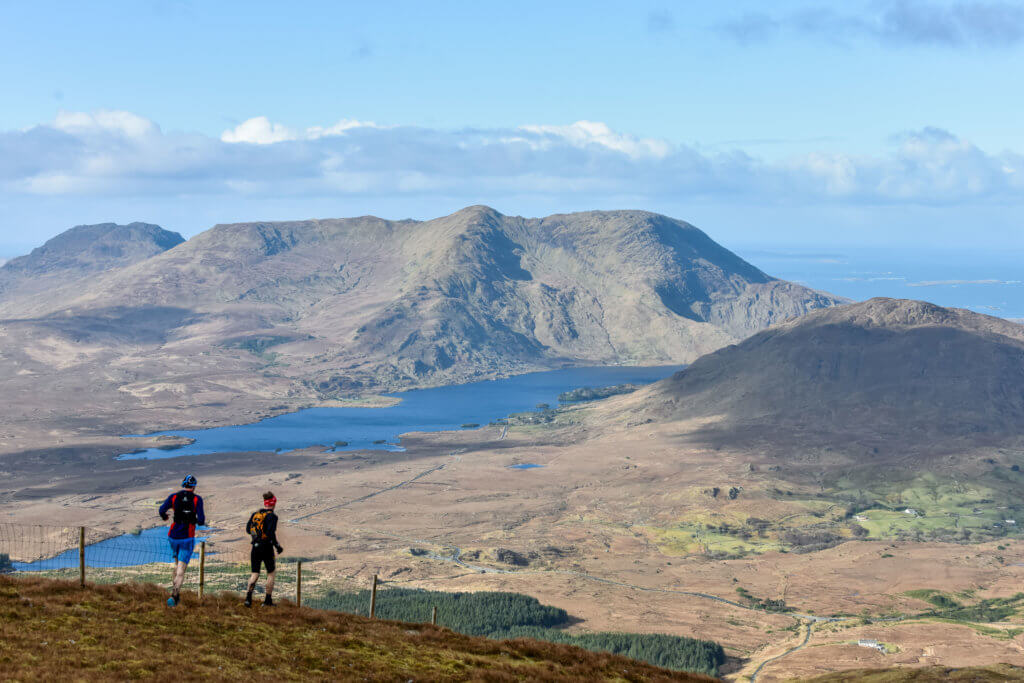 3. You don't need any previous experience:
While some mountain runs can be quite technical with wet, muddy, boggy and rocky sections to navigate (in addition to steep climbs) some events are very beginner friendly. The Gaelforce Mountain Run, for example, has three distances on offer – 22km, 13km and 12km. The latter has been created especially for newbies.
Also, remember that most people will be walking up the mountain sections, so it is a lot less intimidating than a lot of road running races out there. 
4. It has numerous physical benefits:
Running, in general, strengthens the heart and cardiovascular system, strengthens the legs, improves bone density of the legs and hips and helps you maintain a healthy weight.
Trail and mountain running does this and lots more. Heading off road will strengthen the legs to a much greater degree than road running.
Climbing mountains will build strength in the legs, but it's actually running downhill that will do more for strength than uphill running. When running downhill, runners can experience forces up to five times their body weight with each footstep.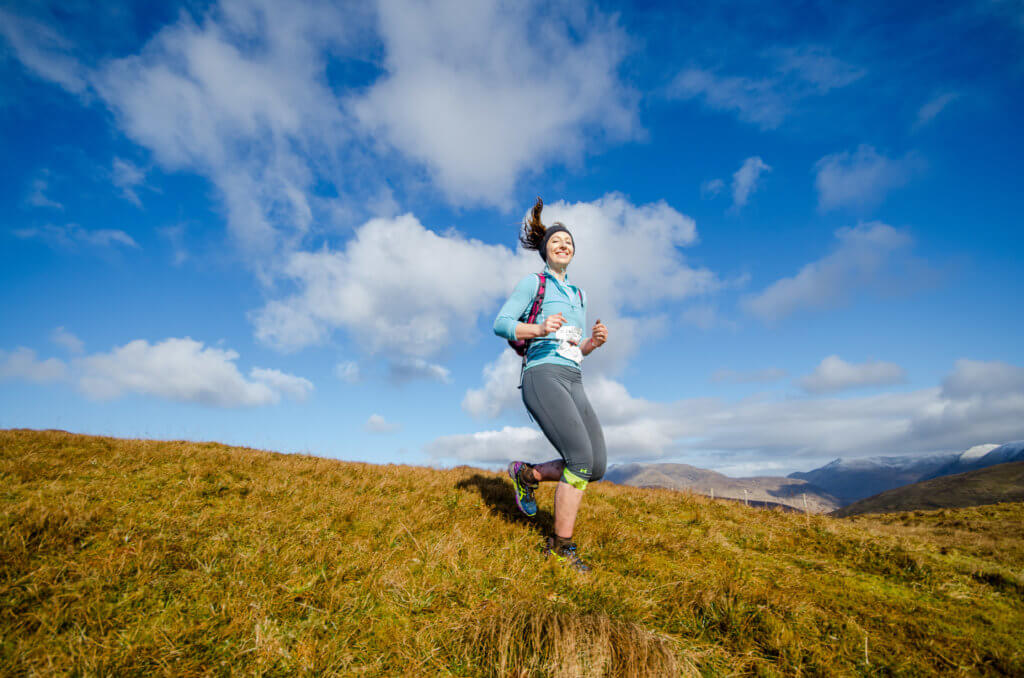 5. Mountain running will also improve your coordination, agility and balance:
Mountain and trail running also challenges coordination, agility and balance more so than running on roads. Over the course of a race, runners will have to dodge rocks, roots and steep inclines as well as deal with uneven terrain.
6. It's good for the mind:
It is common knowledge at this point that exercise is good for the mind. It helps us to detach from everyday life and releases feel-good hormones that help to alleviate feelings of anxiety or depression. Green exercise (exercise outdoors as opposed to the gym) is thought to be especially effective at reducing stress and increasing creativity. And we promise that there is no sense of satisfaction quite like the one you get at the end of a mountain running race.
So what are you waiting for? Why not make 2019 the year to try a mountain run?!
Brought to you by: