We all know that Ireland offers some of the best swimming spots in the world. And now it's even been confirmed by the New York Times.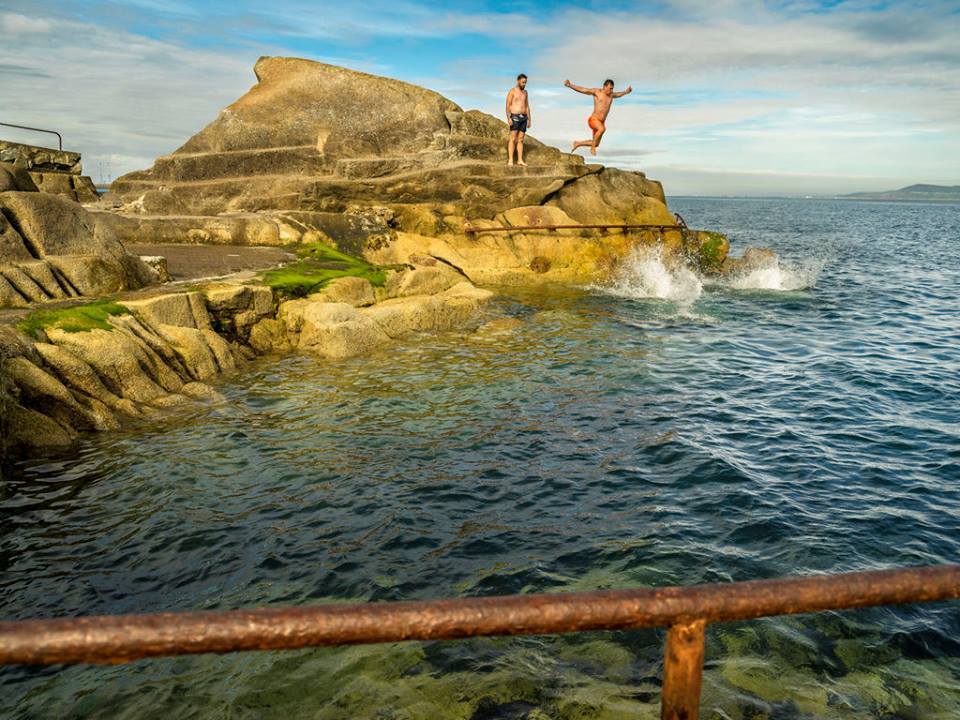 According to the New York Times, one of the best swimming spots in the entire world lies in Irish waters. Forty Foot in Sandycove, Co Dublin, was recently featured in the Times article The 10 Best Places to Swim in the World, According to Me, written by folk singer Loudon Wainwright III.
Forty Foot sees swimmers at all times of the year – soaking in rare sunny days and even braving pouring rainstorms to get a taste of the refreshing ocean.
Wainwright describes Forty Foot as a place that was "Originally a men's-only nude bathing spot" that is now "frequented by swim-suited crazies of both sexes."
He goes on to describe the spot in a way that only the adventure-driven would find enticing and tempting.
"I've been going to the 40 Foot for about 30 years, and it's always really cold. It's not really a swim, as such, but rather an in-and-out experience, often punctuated by a bloodcurdling scream upon submersion," says Wainwright.
If you're looking to test your limits even further, Forty Foot will be hosting its annual Christmas Day Swim all day long on 25 December. Hundreds of eager swimmers will be jumping into the freezing sea all day long in celebration of the day.

Check out our full guide to Christmas Day swims here.
Check out our Hard as Nails podcast:
Like this? Check out these other articles: