Need a good old dose of Vitamin D combined with a whole host of outdoor activities? Read on….
Winter is a great time of the year to head to the sun. For starters, you have no fear of missing that one sunny week of the summer at home and secondly, it is a great way to break up the short, cold days of the winter months. The only problem you will have is deciding where to go for that elusive winter sun. To give you a steer in the right direction, I've rounded up six of my favourite winter sun destinations. I guarantee they'll offer some memorable adventures coupled with a good old dose of vitamin D.
1. Fuerteventura, The Canaries
The Canary Islands benefit from year-round sunshine thanks to their close proximity to Africa. Many of us often pass off these islands based on their reputation for having tacky strips of bars, high-rise apartment blocks and Full English Breakfasts on the menu. And in certain areas, that is what you will find. However, these areas make up a very small part of what are in fact incredible holiday destinations for adventure-lovers.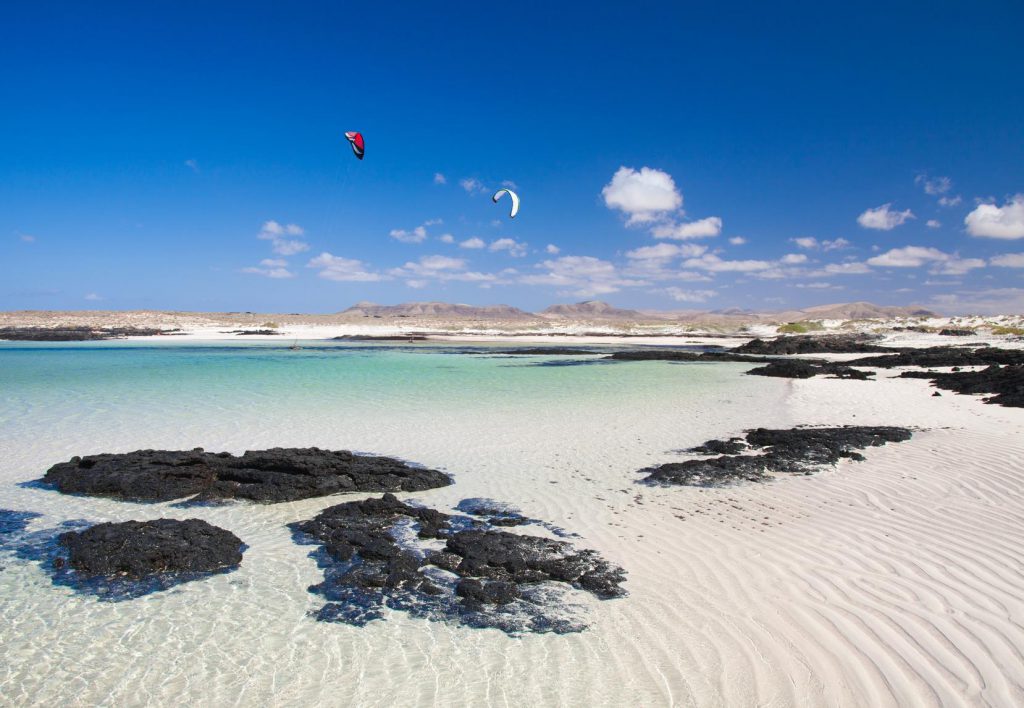 Fuerteventura is less well-known than its neighbours, Lanzarote and Tenerife, and we reckon this works to its benefit. The vast windswept beaches on Fuerteventura provide some of the best kite-surfing, windsurfing and surfing in Europe. Quad biking, mountain biking and scuba diving are also on offer.
Where to stay: Corralejo is one of Fuerteventura's main resorts. It is home to great beaches, lots of accommodation options and a lively nightlife. It is also a great base for adventure-lovers as all of the surf schools and activity providers are based there. Just outside Corralejo lies the Dunes national park which is a firm favourite amongst windsurfers and kitesurfers thanks to the vast empty waters, reliable wind and year-round sunshine.
2. Nevis, Caribbean
We all dream of white sandy beaches and impossibly clear azure waters from time to time. It is, after all a great way to while away a couple of glorious minutes when the reality of the Irish weather is getting us down.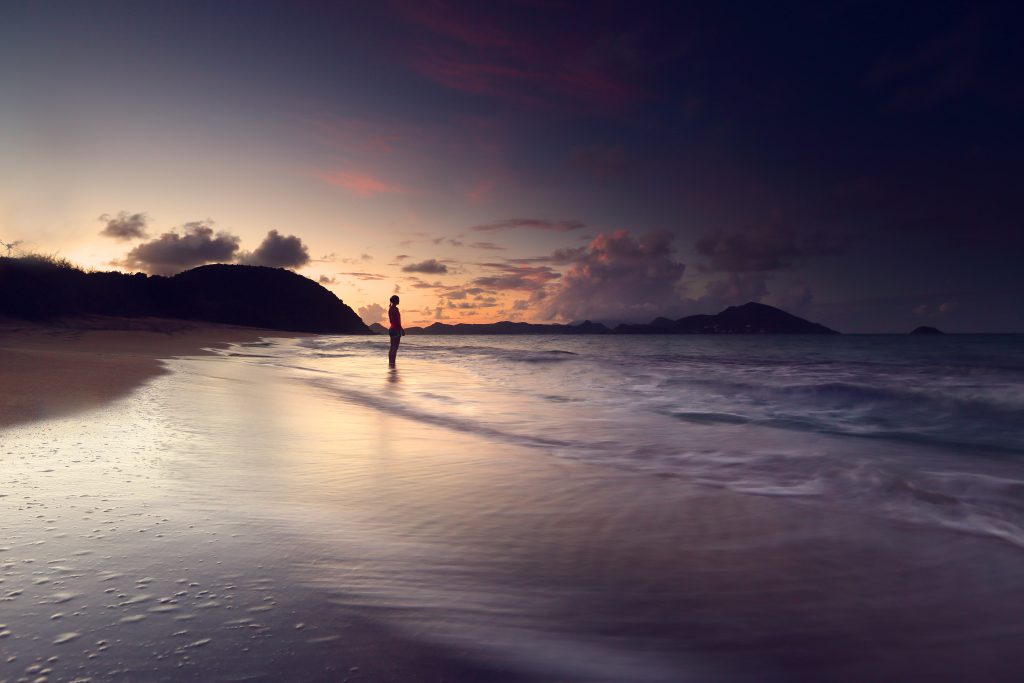 This winter, why not turn those dreamy moments into the reality of a winter escape? Nevis, in the heart of the Caribbean, provides not only spectacular beaches (that combine pebble, white and black sand offerings) but also some great road cycling, trail running and oh-so-dreamy sunsets.
Where to stay: You can forget the all-inclusive feel of the more well-known islands surrounding Nevis. Instead, you will get small boutique offerings. We reckon the best way to experience the island is to stay in a couple of different locations. Paradise Beach, offers high-end villas right on the beach, while the Montpelier Plantation offers secluded double rooms up in the mountains.
3. South Africa
South Africa is a mecca for adventure lovers. With incredible mountain biking, hiking, paragliding, canyoning, tubing, kayaking, bungee jumping and so much more on offer, your only problem will be actually narrowing your to-list down to make it achievable.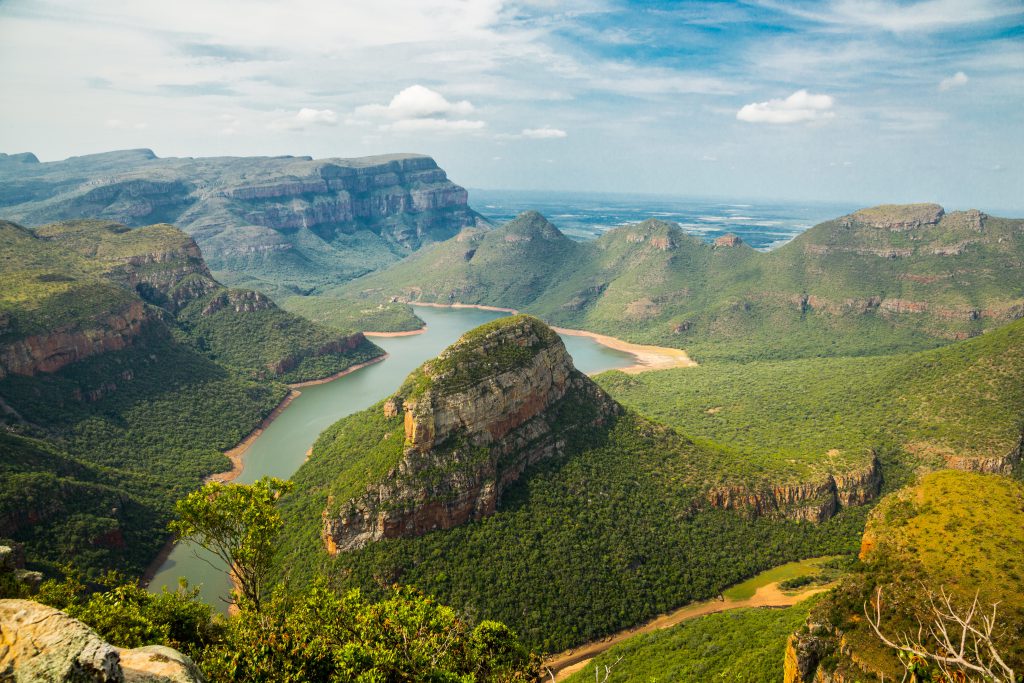 Oh, and before I forget, it is also one of the best places in the world to go on safari. Kicking off in Cape Town you can sample the delights on the Garden Route's stunning beaches, trails and of course wines before heading west to the mighty Drakensberg Mountains where another layer of adventure awaits. You can then top off an incredible holiday with a trip to the bush for a little rest and relaxation and of course to see how many of the Big Five you can tick off the list.
Where to stay: Travelling while in South Africa is a must as there is just so much to see. Internal flights are plentiful and will allow you to travel easily and relatively cheaply between the Garden Route, the Drakensberg and the bush.
The Adventure Lover's Guide to the Garden Route
4. Bali, Indonesia
Bali is the ideal winter sun location for those looking for adventure mixed with affordable luxury. In the morning you can choose from a mind-boggling array of activities including canyoning, white water rafting, paragliding, surfing and hiking, while in the afternoon you can laze by an infinity pool or on one of the infinite number of beaches on offer.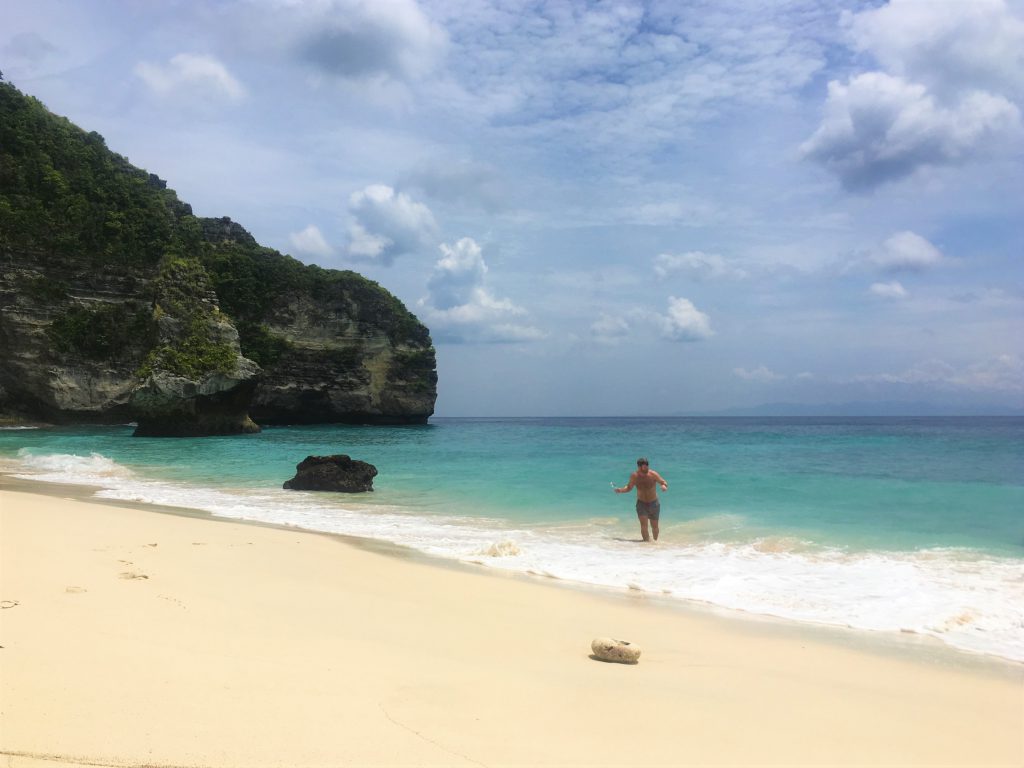 One of the highlights in Bali is climbing the active volcano, Gunung Batur, at sunrise – what an incredible view from the top.
Where to stay: One piece of advice I can give you is to stay well clear of Kuta, unless you want a pretty hectic party scene that it. Canguu is one of the best spots from which to explore the island – there are an array of activity providers based there, good surfing beaches and some really nice places to stay. If you fancy really getting away from it all then I cannot recommend a trip to Nusa Penida enough. This little gem of an island offers some of the nicest beaches I have ever seen and is completely untouched by tourism.
Nusa Penida: The Essential Guide
5. Sri Lanka
Trek through mountains, lush green forests and paddy fields or take to the water for a spot of surfing or diving this winter in Sri Lanka. The sky really will be your limit in this incredible place.
While the surfing is not the best for beginners there are some really nice beach breaks for intermediates and experts. Beneath the water, you can explore the exotic fish, ancient wrecks and colourful reef of the Indian Ocean.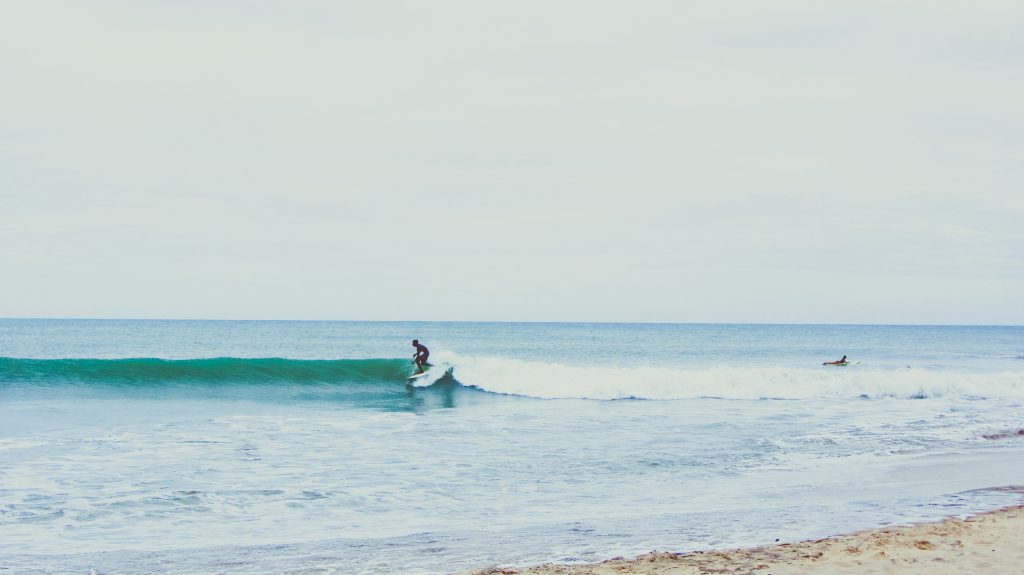 Climbing enthusiasts are also well catered for, especially in the Knuckles range where there's an abundance of routes to suit all levels of ability. Those with some experience should definitely take the opportunity to climb the Bambarakanda waterfall which is the tallest in the country.
Where to stay: I reckon it is a good idea to split your time between the coast and inland so you can really get a taste for both aspects of the place. Although beware, it takes a long time to get from place to place in Sri Lanka due to the poor road infrastructure, what looks like a relatively straightforward 100km journey could take several hours.
6. Cascais, Portugal
Just west of Lisbon is the beautiful coastal town of Cascais. Known as the "the California of Europe," its mild year-round climate makes it the ideal location to escape Ireland's frosty winter. There are plenty of beaches in the area to get your fill of surfing, bodyboarding, windsurfing, diving and boat trips. Plus there are a plethora of other activities for the outdoor enthusiast like biking, hiking and horse riding.
Where to stay: We highly recommend staying in Martinhal Cascais. Choose between their stunning hotel or villas and relax and unwind in luxury! It is located near the stunning Sintra Cascais National Park and is the perfect place to base yourself for your daytime adventures.
Like this? You should check these out:

Next Post