If you are already a fan of hitting the trails on two wheels, you probably know that the number of mountain biking spots around the country is growing (finally!). However, if you are new to this wonderful sport you may be scratching your head, wondering where to go. But fear not, we've put together the ultimate guide to mountain biking in Ireland to ensure you have nothing else to worry about other than what bike you're going to buy next!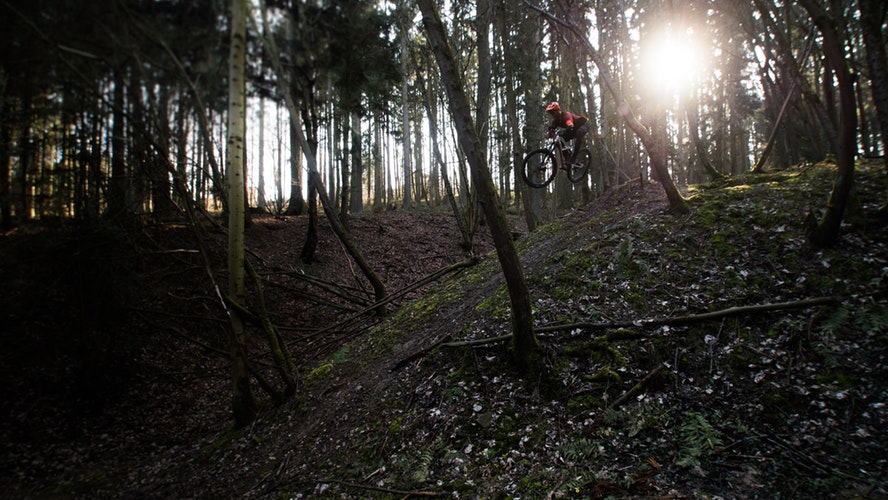 Mountain biking has taken Ireland by storm in the last few years, and it's not hard to see why – we have the ideal terrain for it, we're surrounded by beautiful nature and you don't need a perfect weather forecast for it to be awesome.
7 of the Best Trail Centres in Ireland 
There are trail centres, clubs and amazing natural riding spots spread out all across Ireland, however, the information isn't always easy to come by. To make things nice and easy for you, we have created the ultimate guide to mountain biking spots in Ireland. So what are you waiting for? Get out there and enjoy it!
Mountain Biking in Dublin
Mountain Biking Clubs in Dublin
The Mountain Bike Association of Dublin (MAD) is Ireland's biggest and longest running mountain bike club. The clubs is often involved in running national XC races, Enduro races, and other prominent events on the Irish mountain biking calendar and being sponsored by biking.ie and Expert Cycles – this is an experienced, premier, MTB club.
Natural Mountain Biking Trails in Dublin
If you head south of Dublin and go past the Kilternan ski slope, you'll see an old petrol garage. The Lead Mines is located just to the left of it. Here you'll have two forests to explore, with some very technical singletrack and a few punchy climbs.
If you need to rent a bike you can do it with biking.ie, they are open seven days a week but require pre-booking. They're located here.
Ticknock is located just half an hour outside Dublin and is a great spot for escaping the hustle and bustle of city life. With 13km of reasonably challenging trails, it's the perfect spot for those with a little bit of mountain biking experience under their belts. Bike rental is available on site from biking.ie.
Glencullen Adventure Park, or simply "The GAP", is a year-old addition to the Dublin mountain biking scene. Located in the Dublin Mountains, GAP has 13 downhill trails to suit a range of abilities. An uplift service and bike rental are available on site.
Mountain Biking: Top Tips for Beginners
Mountain Biking in Wicklow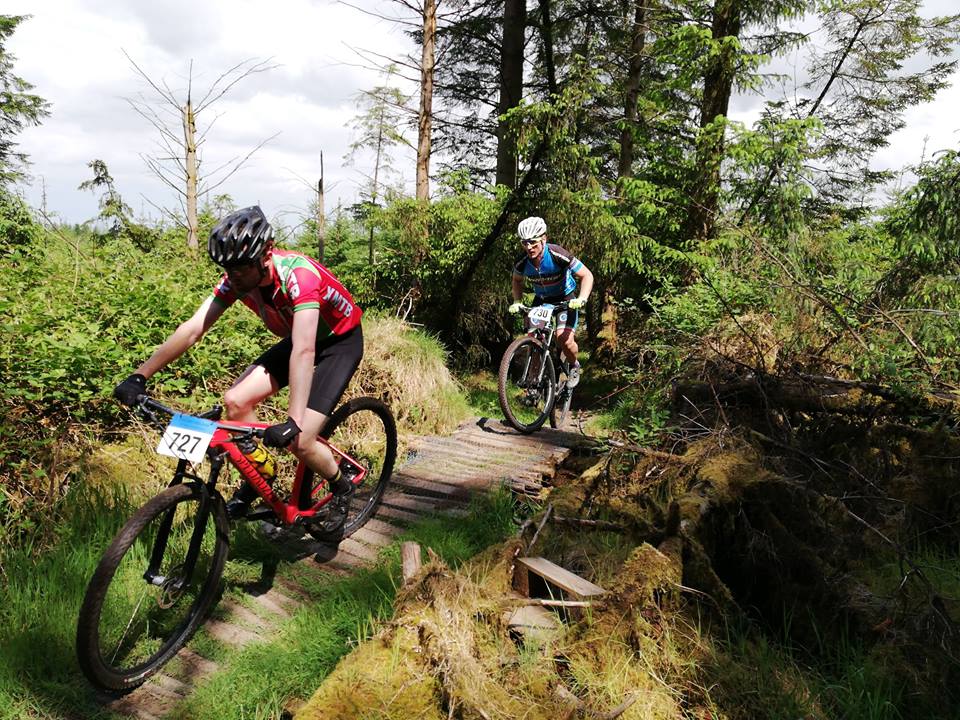 Mountain Biking Clubs in Wicklow
Irish Mountain Bike Racing Club (IMBRC) is based in Slade Valley Woods in Co Wicklow. They arrange various races and friendly spins.
Natural Mountain Biking Trails in Wicklow
Djouce Wood is located a 30-minute drive from Dublin city centre. This riding spot offers an extensive network of singletrack and it's even possible to link up with Ballinastoe via the Wicklow Way to extend the riding further.
If you need to rent a bike you can do it with biking.ie, they are open seven days a week but require pre-booking. They're located here.
Just outside Roundstone in Co Wicklow, you'll find Ballinastoe Trail Centre. This place offers a nice range of trails which are suitable for all abilities. Ballinastoe is located only 30 minutes from Dublin by car. Bike rental is available on site from biking.ie.
Mountain Biking in Tipperary
Mountain Biking Clubs in Tipperary
Team Ballyhoura Mountain Bike Club, with its base in the Ballyhoura Mountains, shares county borders with Cork and Limerick. The focus of this big and prominent club is for people to get out there and have fun! The club has a jam-packed events calendar.
Natural Mountain Biking Trails in Tipperary
Clogheen Loop is a fun but challenging 22km loop, starting in Clogheen Village taking you all the way up to Knockolugga. The trail consists of a mixture of quiet roads, open mountain, singletrack and forest trail.
If you need to rent a bike you can do it with Bike Park Ireland who is open seven days a week but require pre-booking. They're located at Fairymount Farm in Ballingarry.
Trail Centres in Tipperary
Bike Park Ireland is an awesome bike park with eight unique tracks of different grades to suit all levels of diehard downhillers. Located in Ballingarry, you can go for half a day, a day or stay overnight as they have two self-catering cottages as well as camping on site.
To maximise your experience they have a 30-seat army truck going up the hill four times an hour. So far, they are only open at weekends.
Mountain Biking in Kerry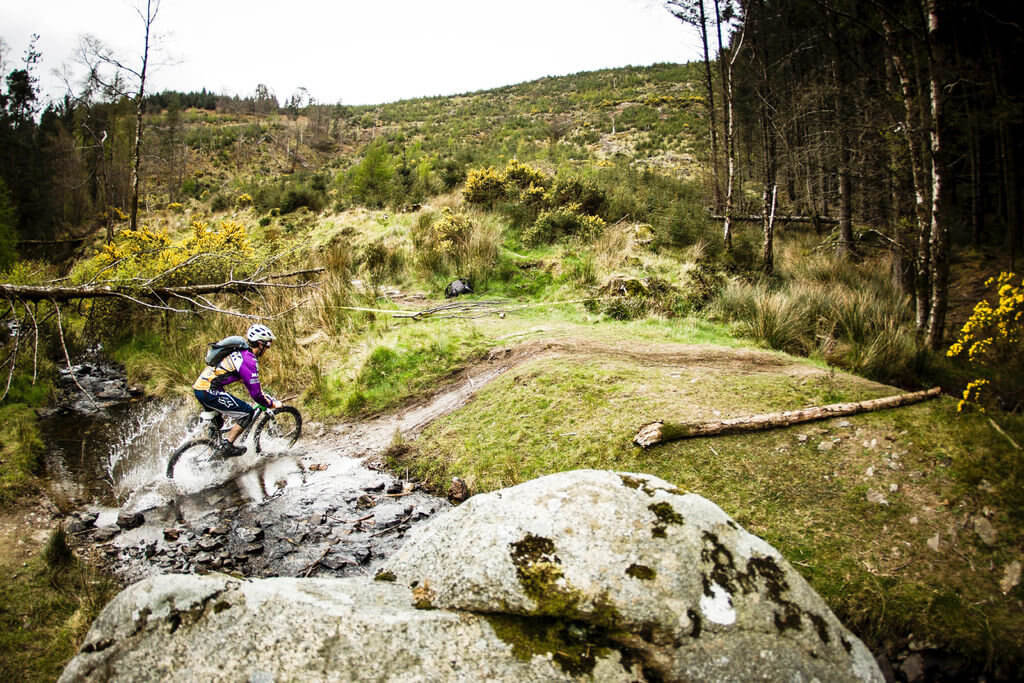 Mountain Biking Clubs in Kerry
Killarney Cycling Club has a mountain biking section in their club and organises at least one MTB spin a week.
Natural Mountain Biking Trails in Kerry
The Glenbeigh Loop is a fantastic 30km loop consisting mainly of quiet roads and forest tracks. There are some more difficult singletrack sections and climbs, but the stunning views make the effort worthwhile.
10 of the Best Mountain Biking Holidays
Mountain Biking in Wexford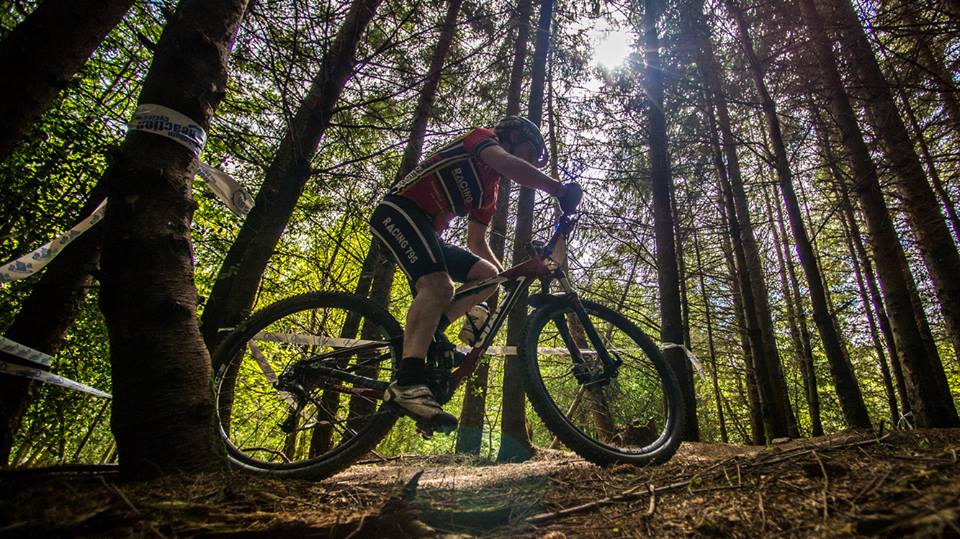 Mountain Biking Clubs in Wexford
Racing 795 is a Mountain Biking and Triathlon club where the key word is participation. Based in Bunclody, the yearly membership fee is just €30.
Natural Mountain Biking Trails in Wexford
Kilbrannish in Bunclody is home to a small mountain with lots of little trails to explore. Various XC events have been hosted here in the past, including the Leinster XC League. Some downhill trails have also been constructed in the area recently.
If you need to rent a bike you can do it with The Bike Shop, which is a great one-stop-shop for anyone interested in off-road cycling. They're located on 9 Selskar St in Wexford Town.
Mountain Biking in Cork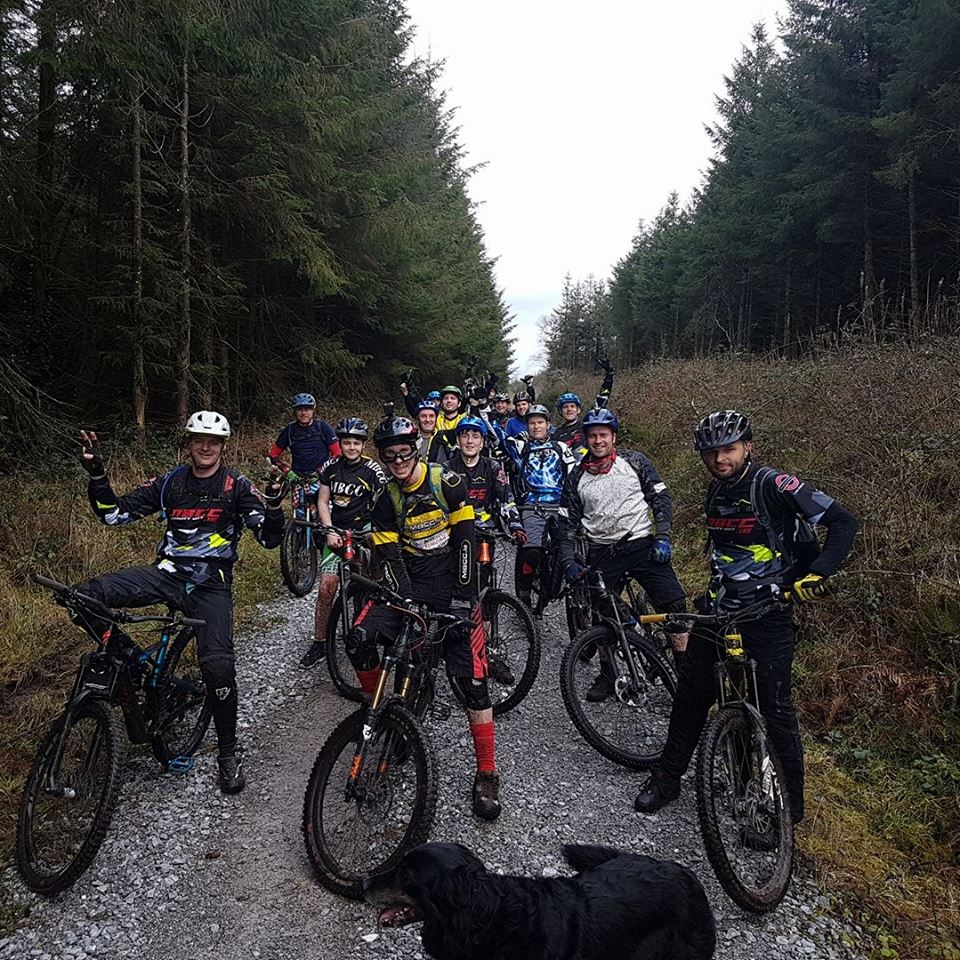 Mountain Biking Clubs in Cork
Mountain Bike Club Cork, (MBCC), is a club focusing more on getting people riding and offers a wide range of casual spins and more hardcore races. The membership fee is €30, and aside from mountain biking they also cater for BMX; Downhill; Enduro and Cross Country.
All club funds go towards the lease with Coillte, the Cycling Ireland Affiliation, events and buying tools for trail building and maintenance.
Natural Mountain Biking Trails in Cork
Ballyhooly Trail, situated in the village of Ballyhooly, has approximately 8km of nature riding with jumps of different sizes and a variety of technical trails. The tracks can be a bit rough from time to time so ride with care.
If you need to rent a bike you can do it with Trailriders who are based at the trailhead of the 92km Ballyhoura Bike Trails in Ardpatrick which is about a half hour drive away. They are open from Tuesday to Sunday.
Mountain Biking in Limerick
Mountain Biking Clubs in Limerick
Limerick is somewhat of an epicentre for mountain biking in Ireland so as you would expect there are quite a few good mountain biking clubs. Team Ballyhoura Mountain Bike Club is probably the biggest and most prominent club. It hosts frequent races and events. Another one is Limerick Mountain Biking Club which charges €25 for adults and only €5 for students and minors, and yet another one is the college club University of Limerick Mountain Biking Club. 
Natural Mountain Biking Trails in Limerick
From Cratloe to Brickhill there is a nice 5km trail with singletrack and some fire roads. It can be a bit technical in certain places and the lower parts can be muddy, other than that it's a fun trail to get out on!
If you need to rent a bike, Trailriders at Ballyhoura has an exceptional range of rental bikes.  
Trail Centres in Limerick
Head to Ballyhoura Mountain Bike Trails if you feel like spending a few fun hours on the saddle, no matter your previous MTB experience. As the biggest trail centre in all of Ireland with 92km of tracks, it's safe to say that there is something for everyone here.
Trailriders at Ballyhoura has an exceptional range of rental bikes.  
5 of the Best Mountain Biking Gloves
Mountain Biking in Clare
Mountain Biking Clubs in Clare
There are no mountain biking clubs as such in Clare, however, there are cycling clubs with mountain biking sections. Burren Cycling Club is a very inclusive club and is based in Ballyvaughan. The annual membership fee of the Burren Cycling Club is €90 which includes a non-competition licence fee of €40 to Cycling Ireland.
Natural Mountain Biking Trails in Clare
About 2 km north of Killaloe, on the shores of Lough Derg you'll find the Killaloe Woods which offers a 5km mountain bike loop. The trail starts with a steep climb and is a scenic but technical route, used for various races. In the Cratloe Woods, you'll find a fun trail network as well, with lots of singletracks and wood trails to explore. There are endless trails in this area to explore, don't be afraid to touch base with the local mountain biking club or bike shop to get some more local knowledge.
Mountain Biking in Mayo
Mountain Biking Clubs in Mayo
Although Mayo doesn't have any mountain biking clubs per se, they do have a couple of local cycling clubs with good mountain biking sections. Ballina Cycling Club is one, Western Lakes CC in Ballinrobe is another. Keep an eye on the Connacht MTB League on Facebook as they frequently post local MTB related news and information about races.
Natural Mountain Biking Trails in Mayo
Cong Woods in Mayo is a great spot for those looking to explore. It is a nice big area offering lots of little trails. However, don't be expecting anything too technical. Again, it is a good idea to try and find some local mountain bikers who can give you the inside track to the best mountain biking routes around the county.
If you need to rent a bike you can get it in Paddle & Pedal, situated in Ballina, where you'll get a mountain bike for a full day for €20.
Mountain Biking in Galway
Mountain Biking Clubs in Galway
Galway Mountain Bike Club hosts Enduro, Cross Country and Downhill rides and organises frequent events.
Natural Mountain Biking in Galway
Kilcornan has a singletrack and forest path that goes around in a  6km loop. There is not a lot of gradient on this trail, although enough to keep things interesting. In Kylebrack, Loughrea, there is a 13km long trail known locally as "The Pretender". It's a bit of a maze if you haven't been there before, so it's worth referring to the maps provided and contacting the locals ahead of hitting the trail.
Derroura Mountain Bike Trail Network is over 16km in length and is located on the outskirts of glorious Connemara. The trails here will offer you great views into the Maam valley and towards the Twelve Bens.
You will face steep climbs and thrilling descents with stunning views, overlooking all of Lough Corrib from the halfway point. Some of the sections are more technical with boulders, mud and loose gravel so some experience is required!
If you need to rent a bike you can do it from Derroura Mountain Bike Hire. They offer top-notch, brand new bikes from Scott that are regularly serviced. They also have showers, changing rooms and free parking to make your day out run as smooth as possible.
Mountain Biking in Sligo
Mountain Biking Clubs in Sligo
North West Mountain Bike Club is a club based in Sligo which offers Enduro, Downhill and Cross Country club spins and events.
The membership runs from January to January and you will need both club membership and Cycling Ireland membership to cycle in their local woods. As soon as you join you'll get access to both a closed member page on Facebook and a Whatsapp group where events and information are shared.
Natural Mountain Biking Trails in Sligo
Union Wood is a great spot for a spin as it offers a few jumps and sneaky obstacles to test your skills. The terrain is quite varied with both single- and forest track.
Although not up and running just yet, Coolaney in Sligo has got some big plans which we will see kicked into action pretty soon. Last year it was announced that a trail centre, with 80 km trails, is to be built at the foot of the Ox Mountains. The new trail centre is expected to be finished and open for riders at the end of the summer.
Mountain Biking in Donegal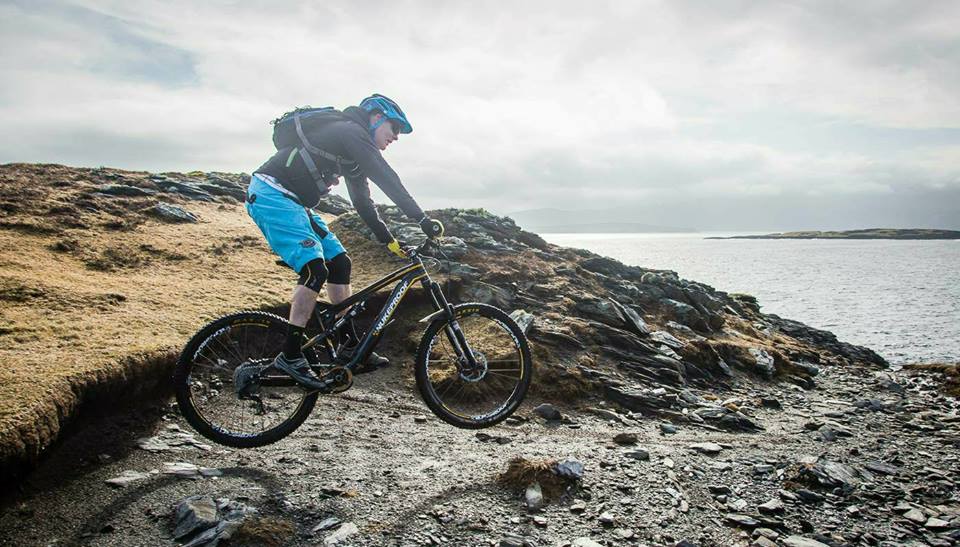 Mountain Biking Clubs in Donegal
Mountain Biking Donegal is an active club that organises a lot of spins and activities. It's €20 to join and to become a member you'll need to join Cycling Ireland as well.
Natural Mountain Biking Trails in Donegal
Donegal has loads of amazing spots that are begging to be explored by mountain bike. The Glenveagh/Gartan Loop is a 29km loop for experienced riders, which offers some of the most spectacular views in the area. The route starts from the Glenveagh main carpark or from the Gartan Outdoor Centre.
Those looking for something a little more hardcore should check out the SW Donegal Epic, which is a full day trail of 80km.
More info: donegal.com
Mountain Biking in Antrim
Natural Mountain Biking Trails in Antrim
This county is packed with hidden gems. Coolaveely Forest in Ballycastle offers rough forest tracks coupled with fun and fast descents. If you're looking to get out for a few hours and get some great views, we highly recommend the Ballycastle to Fairhead loop.
In the Woodburn Forest, local riders have built up a 13km network of twisty singletrack. Cave Hill on the outskirts of Belfast also offers loads of steep and twisting track descents along with bumps and jumps through the trees. In other words, lots of fun!
You'll find a good mountain bike rental in Belfast called Mobile Team Adventure, they're located in Ardnavally Scout Centre, on
108 Old Milltown Road.
More info: trailbadger 
 8 of the Best Mountain Biking Events in Ireland 2018
Mountain Biking in Tyrone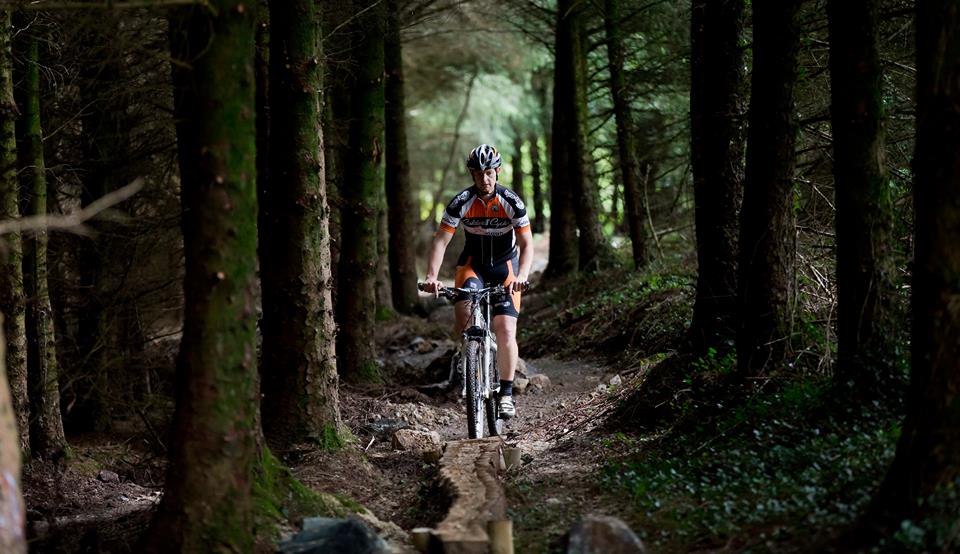 Mountain Biking Clubs in Tyrone
Harps Cycling Club, located in Cookstown, have a mountain biking section in their club and frequently organise club runs, cycling events and races. Omagh Wheelers Cycling Club is another club that has a mountain bike section within their club. The annual (non-competition) membership fee is £43 for adults and £5 for kids.
Davagh forest trails are situated about 20km outside of Cookstown in the heart of the Sperrin Mountains. There are exciting mountain biking trails with rock features and other technical challenges for experienced riders as well as green and blue trails for the newer rider.
Glen Gortin Forest is a good spot for the family as well as for the speed maniac. Offering fast descents, great technical purpose-built singletrack, 90-degree switchbacks, jumps and various other obstacles, there is plenty of altitude to play with, but the forest is big and there are a lot of trails suitable for young riders as well.
Drive out of Omagh towards Gortin and turn left down Lisnaharney Road. Park at the first forestry lay-by on your right and you will see a sign for mountain biking.
Parkanaur Forest is a small forest trail park with some technical XC trails, flowy descents and a few jumps. It's a good spot for a quick enough spin. The forest is located 7km west of Dungannon on the A4 main road towards Omagh.
Blessingbourne Trails on the Blessingbourne Estate are also well worth a visit. And it's a great spot for all the family thanks to the beginner-friendly trails. Kids from five and up are welcome, as there are tiny bikes to rent as well.
Mountain Biking in Down
Mountain Biking Clubs in Down
Rostrevor Mountain Bike Club located at Shore Road, Kilbroney Forest Park, is a local club catering for riders of all ages and is a great place for getting your kids into mountain biking.
Natural Mountain Biking Trails in Down
Beautiful County Down has an abundance of great natural riding. If you're looking for long climbs and steep descents you should definitely head to the Mourne Mountains. Picking Newcastle, Donard Wood or Rostrevor Forest as your start and end point works great for a day out in the Mournes.
Although most of the mountain range has got potential for epic rides and exploring, there are a few suggested routes that no doubt will keep you entertained. We hightly recommend Slieve Commedagh and the Meelmore Lodge Epic. In wet weather, you might find that you have a few hike-a-bike sections.
More information can be found here or by checking out the website of Not The Sunday Run, which is an unofficial mountain bike group with lots of knowledge of local trails and routes.
You can rent a bike from a few places in the area, but Life Adventure Centre in Castlewellan will rent it to you for just over €20. They're located at The Grange Yard in the Castlewellan Forest Park. They also provide hot showers, changing facilities, free wifi and a chill out area.
More info: Trailbadger
Rostrevor Mountain Bike Trails are among the best in the country. Located on the shores of Carlingford Lough they not only offer epic views but also a wide range of trails to suit the experienced rider. Out of the 27km of trails, 19 km are black tracks so it really is suited to more experienced riders.
However, if you're new to this sport you might want to get your riding legs warmed up on the slightly less technical Castlewellan Forest Park trails. They offer nicely maintained trails of green, blue, red and black trails.
In the Tollymore Forest, there is a skills course that consists of a labyrinth of single track trails and fire roads which makes for a great day out for families with young kids and beginners.
By Elsa Anderling
Check out our Hard as Nails podcast:
Like this? You should check these out:

Previous Post