The trek to Everest Base Camp (5,364m/17,598ft) is on every avid hiker's bucket list. Involving 12-13 days of continuous hiking (usually an 18-day itinerary in total) while carrying a 5kg backpack and covering 6,000m/20,000 feet of ascent and descent, is some people's (including us) idea of heaven!
Breaking it down, it's about 5+ hrs each day of hiking, all at high altitude. Mt Everest is the world's highest mountain, standing at 8,848m tall, it's obviously going to be a challenge! Here's everything you need to know before heading off on this epic adventure.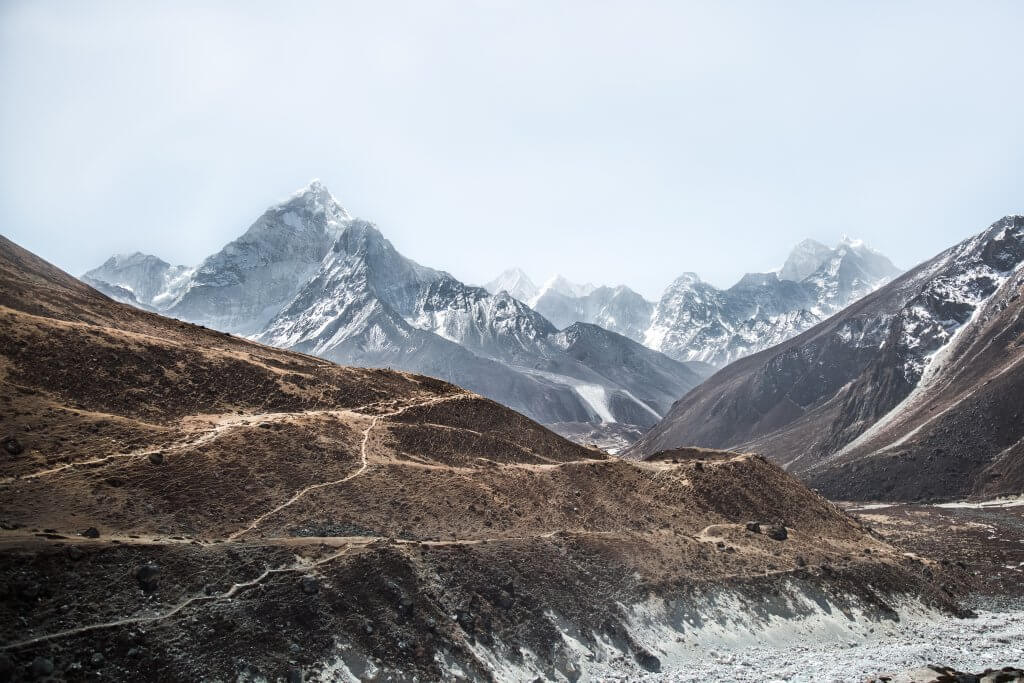 Sample itinerary on an Everest Base Camp trek:
Day 1: Starting in Lukla. If you go to Phakding (2,650m/8,694ft) it is 9km/5.6miles and about 3hrs walking. If you go to Monjo (2,850m/9,350ft) it will take approximately 5hrs and is 13km/8.8miles.
Day 2: You get to cross some of the famous suspension bridges and enter the Sagarmatha National Park, the official entrance to the Everest Region. You will head to Namche Bazaar at 3,340m/11,286ft. It's 8km/5miles and will take roughly 5hrs.
Day 3 and 4: Acclimatization trek days (It depends on what guiding company you go with, where you will stop and how long you spend here).
Climbing Mount Kilimanjaro: Everything You Need to Know
Day 5: Head for Tengbouche at 3,900m/12,795ft. It consists of 5/6hrs of hiking to cover the 12km/7.5miles.
Day 6: Travel to Dingbouche at 4,400m/14,436ft. Again 5/6hrs of trekking to cover the 12km/7.5miles.
Day 7: Acclimatisation day.
Day 8: Aim to get to Lobuche at 4,900m/ 16,077ft. A 5hr trek at 12km/7.5miles.
Day 9: Destination is Gorak Shep at 5,180m/16,995ft.  A 6hr trek to reach Everest Base Camp. Then hike back to Gorak Shep for the night. It's a tough 7/8 hrs of hiking to cover the 10km/ 6.2 miles
Day 10, 11 and 12: Head all the way back.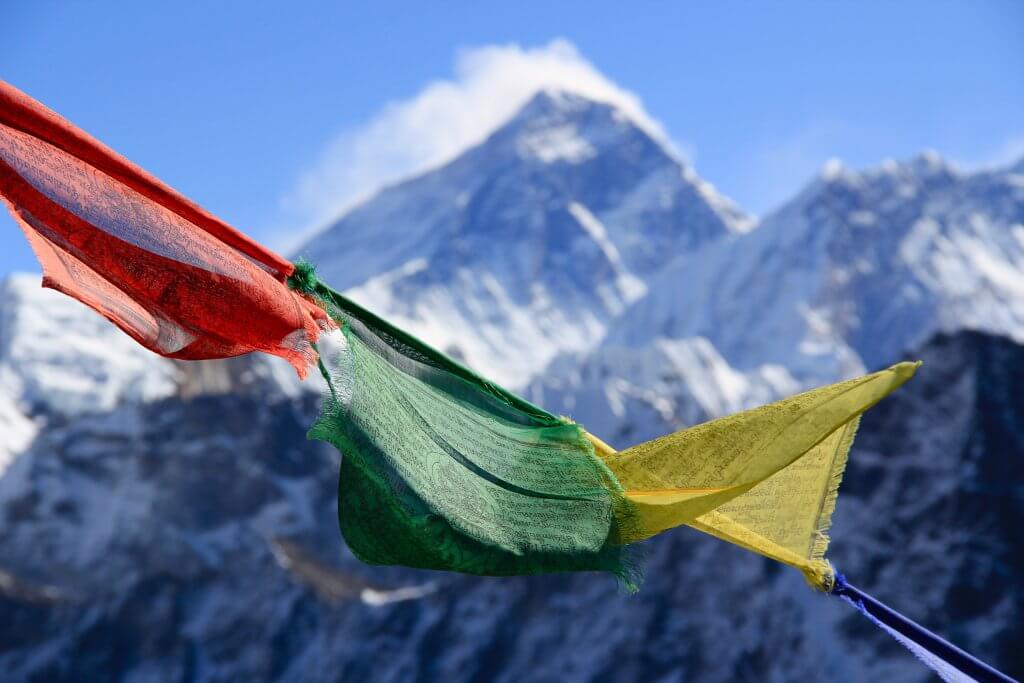 Best Time to Go:
The ideal time to do the Base Camp trek is in March through to mid-May or else September through to mid-November. The other months are too wet for climbing. Summit temperatures average -36C in winter and -19C in summer.
Climbing Mt Blanc: A Mid Summer Night's Climb
Top Tips:
Acclimatization is the most important thing about a successful Base Camp trek. Taking your time and staying a few nights in Namche Bazaar can really help. If you acclimatize better lower down, the better acclimatized you will be when you arrive above 5,000m/16,404ft.
Make sure you are very fit. Maintain a slow pace that the guides set. Focus on your breaths and try and keep your heart rate as low as possible at all times.
Treat all water you get on the mountain with purification tablets.
You need to be drinking 4/5 litres of water each day. We dehydrate much faster at high altitude so you run the risk of suffering from altitude sickness.
Do not ignore the signs of Acute Mountain Sickness.
Have the right clothing, gear and equipment.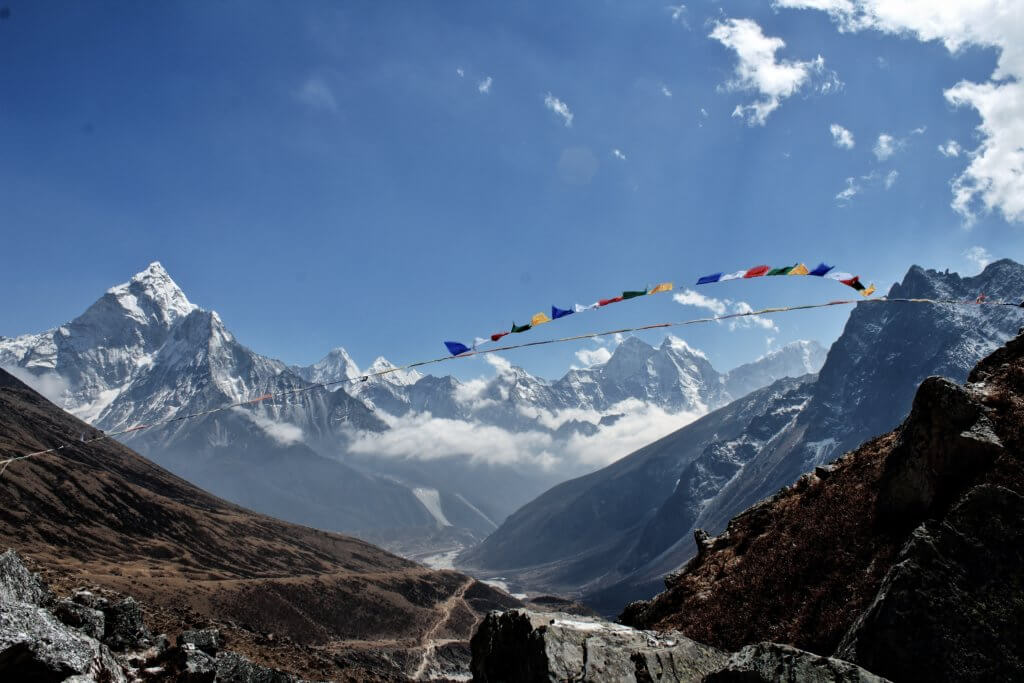 Gear – some essential items:
Thermal underwear
Fleece jacket
Parka jacket (down or synthetic parka with hood)
Jacket (waterproof and breathable)
Balaclava/facemask and buff
Head Torch
Sunglasses (UV & IR protection)
Sleeping bag (-15 ºC comfort rating)
Sunscreen (SPF 30-40)
Large duffel bag (100l)
Money in Euro or US Dollars
Toilet paper
Baby wipes/hand wipes/hand gel
Water purification tablets
Irish Companies that lead Everest Base Camp treks:
Earth's Edge, ITAA & Pat Falvey.
Check out our Hard as Nails podcast:
Like this? Check these out: