Have you ever thought about taking your date out for a spin? Well now you can, and you don't have to settle for just one. Skoda will be hosting a 60 km speed dating cycle for singles who are ready to mingle – on two wheels.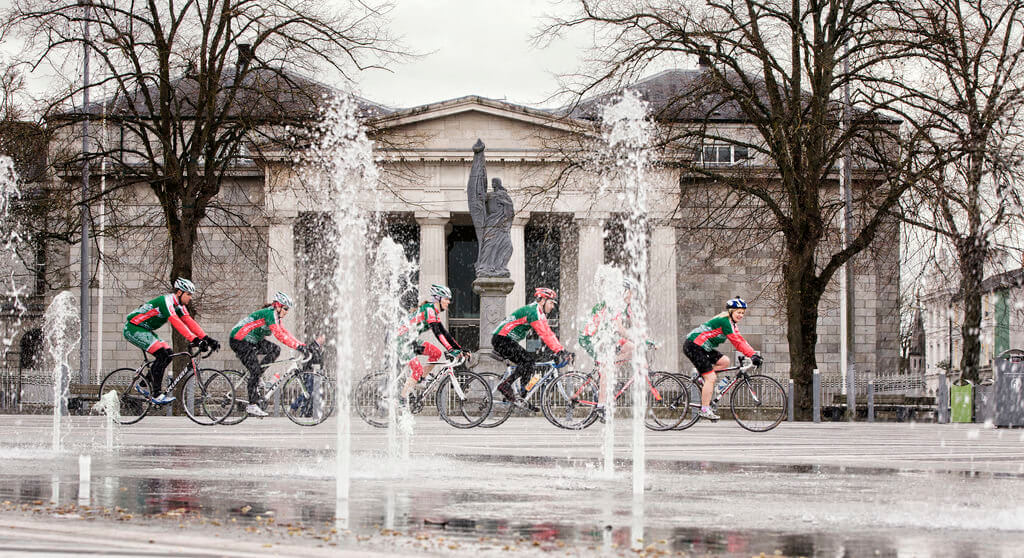 Cruising through woods, over hills and past picturesque little villages – at some point it might have struck you that dating from the saddle mightn't be such a bad idea. Well, Skoda has had the exact same thought: the formula for finding love is most definitely a speed dating cycling event. 
The arranged bike ride will take off from Blessington, Co Wicklow, on 30 June, and the cycle is 60 km. With a few weeks to go, you'll have time to both persuade that single friend of yours to come with and buy those fancy cycling shorts you've been eyeing for so long.
The event is €40 to enter and all googly-eyed participants get their own pin number, which will make it easy to keep track on the "ride" you've had your eyes on (we all know how hard it can be to tell all those similar-looking jerseys apart).
5 Pairs of Women's Cycling Shorts Guaranteed to Keep You Comfy in the Saddle
The way it works is that there will be two lines of cyclists – males on one side and females on the other. A whistle will be blown by a road captain every three to four minutes, whereupon the top right-hand side cyclist drops back and the rest of the ones to the right move up a place.
Skoda themselves are optimistic about the two-wheel event: "It's an opportunity to meet like-minded people with the same or similar interests. It's all about men and women who love cycling. Sounds great, right?"
So if you have a bike, are single and fancy some speedy dating, what are you waiting for? Next thing you know you might be riding a tandem!
More info: Skoda Speed Dating
By Elsa Anderling
Like this? You should check these out: