Mary Nolan Hickey is running around the entire coast of the island of Ireland to raise funds for the RNLI.
At the age of 65, most of us would envisage ourselves comfortably enjoying our retirement. Spending our days as we please made up of dining out, long walks on the beach, the odd sun holiday and spending our evenings sprawled out on the couch sipping glasses of wine by the fire, with the TV humming away in the background. Mary Nolan Hickey (65) on the other hand has chosen to kick her year off by running around the entire coast of the island of Ireland to raise funds for the RNLI. That's 5000km over the next five months. She has no daily support crew following her and no idea where she will sleep each night, simply stating, "it would be like watching paint dry, watching me make my way around the country."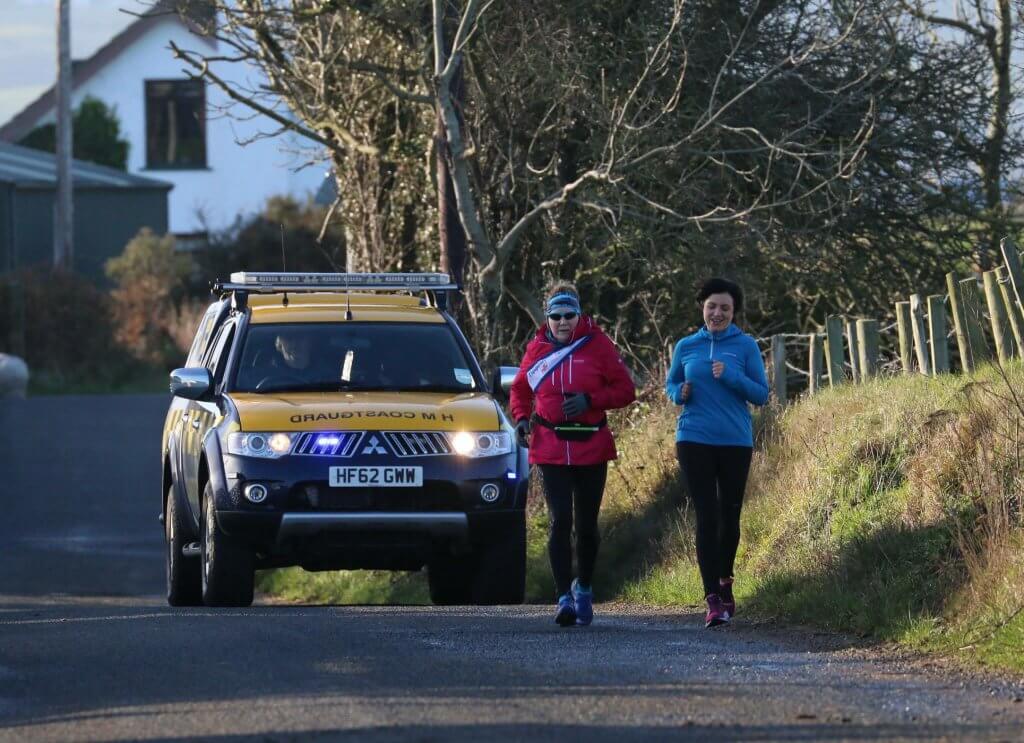 Now while you gather yourself back up after your gasps of shock and awe. Let me tell you that Mary is no novice to impressive feats of endurance. She is the only woman to have completed every single Dublin Marathon (all 38 of them) one of them in which she was over six months pregnant! She's also completed the gruelling Marathon des Sables in the Sahara Desert, known as the 'toughest footrace on earth', has won the Wicklow Way Ultra, and ran several city marathons including London and Boston. Over the years, Mary has worked every job under the sun, from sports centres to factories and hotels. When she was 59, she opened her own café in Arklow, Co Wicklow. Consider this run her retirement party.
Derek Cullen: how getting rid of alcohol for one year changed my life
Mary started her epic journey in Arklow, Co. Wicklow, on New Year's Day. She has now eleven days of running/walking behind her, 350km ticked off and is showing no sign of her energy waning. She is steadfastly positive, "I have to say every day so far has been a highlight because when I left Arklow I had visualized myself coming into the little towns and begging for the cheapest hostel or B&B because I don't have a lot of funds. I needn't have worried, I have spent €15 since I left Arklow! The generosity, it's just unbelievable. I can't expect it to last but while it does it's amazing!" She's been put up left, right and centre by families of RNLI members or running people and even a few hotels. "I have no idea where I'll be tomorrow night, I could be on the side of the road!"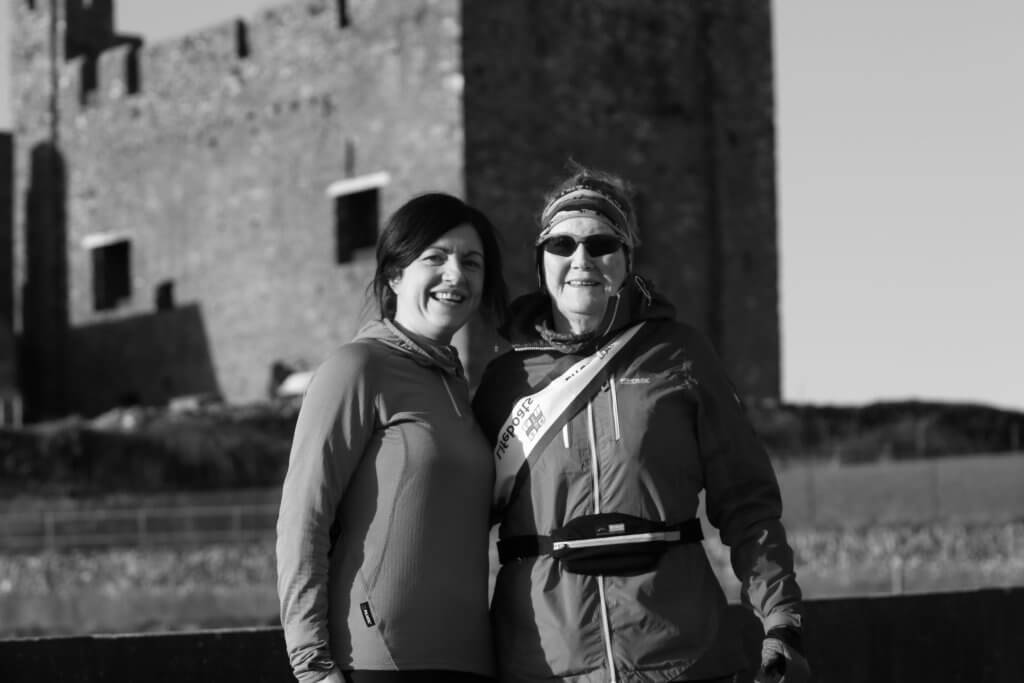 At the age of 65, putting your body through something as physically tough as this cannot be easy. Mary agrees yet does not complain, "there are bunions on my two feet, I have sore toes, an ache here or there but mentally I'm loving it, my energy levels are good and the people that I am meeting and that are helping me behind the scenes are just amazing. Plus the views along the coast have been spectacular. At 65, I would say the wheels are coming off the wagon a bit. The body is protesting but the mind is stronger than the body. I want to go so it will have to come with me."
"All runners who run long distances know that there are moments that you want to lie on the road and cry but if you just keep moving forward you'll get there."
Navigation is proving a cinch, "I can't get lost can I? It's the lap of the map so as long as the sea is on my right I can't go wrong." She sets off at nine o clock every day and makes her way to the next RNLI station before dark. Covering distances of roughly 50km a day, "I'm not running a marathon every day at a competitive pace. It's a walk to get going and then I start running and run as far as I can. I walk up the hills because I don't want my heart rate to go sky high. I want to keep it nice and calm so I don't wear myself out."
As I chat with Mary, it is quickly becoming apparent to me why she is made for these endurance challenges. She is so perfectly calm and nonchalant. Her response to my question on training for this adventure sums it up pretty accurately. "I actually took my foot off the pedal for the three months before I started. I put on weight and relaxed a bit. The first month I'm treating as getting myself back in condition. The second month I might be moving better or I might be slower. I should have dropped a bit of weight by then, at least I'm hoping, but I eat like a horse so it's not easy for me to lose weight because I'm too fond of food."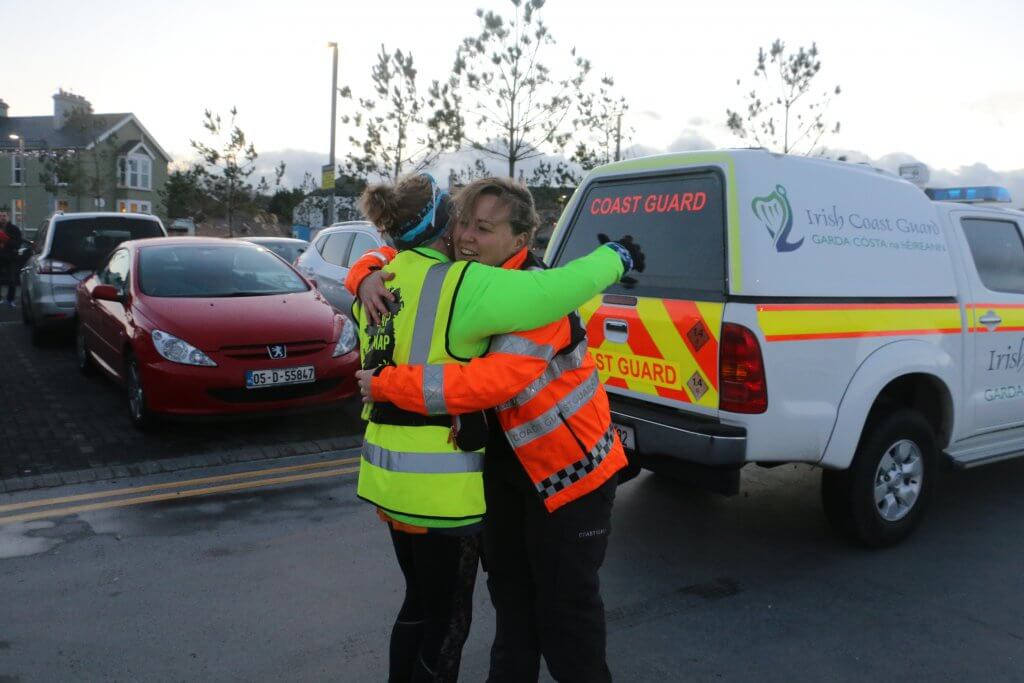 Mary is a regular marathon runner having done approximately 70+ marathons in total (she doesn't count) but this challenge is new and very different to what she has done before. "Before I was always working hard, doing races one day, coming home the next and going back to normal life. This is definitely a journey, not a race. It's probably the first time in my life that it's a big time out for me. I'm a type A person. I'm go, go, go with work and go, go, go with running so this for me is quite relaxing. It's been great to just sort of drift away and think about life and all the things happening around me."
"But I love it and if I didn't love it then I wouldn't do it. I think I'll be running in some form until I pop the cork."
Eleven days in and as of yet she has not struggled to motivate herself, but she knows that the toughest days are ahead of her. "All runners who run long distances know that there are moments that you want to lie on the road and cry but if you just keep moving forward you'll get there. You have moments where you'll feel low, you're only human, you're not going to be out there tipping along the road for 20+ plus miles, day in day out feeling 100% all the time. I'm sure there'll be days ahead that will really challenge me but I'm up for it." Even the weather cannot dampen her resolve, "weather-wise Storm Eleanor tried to battle me back but that wasn't too bad I was fresh, she didn't get away with it. The worst weather conditions are the really cold winds and wet. If its Teresa Mannion weather I'll probably have to cut my day short."
5 trail running socks that guarantee to leave you blister free
You'd have to question her sanity for starting the challenge on what is probably the coldest month of the year but unsurprisingly Mary has her reasons. "RNLI has to go out in all kinds of weather, if they are giving a shout they have to go. If they go out in all conditions, then I go out in all conditions. But also because of a few personal reasons, I want to get back in time for the Dublin marathon because I'm the only woman who has done them all. I'm going to try and keep that record going. I have a café down in Arklow and it gets busier in the summer. Plus, I find running in hot weather (even though I've done the Marathon des Sables) more energy sapping. You can dress up in the cold and carry on."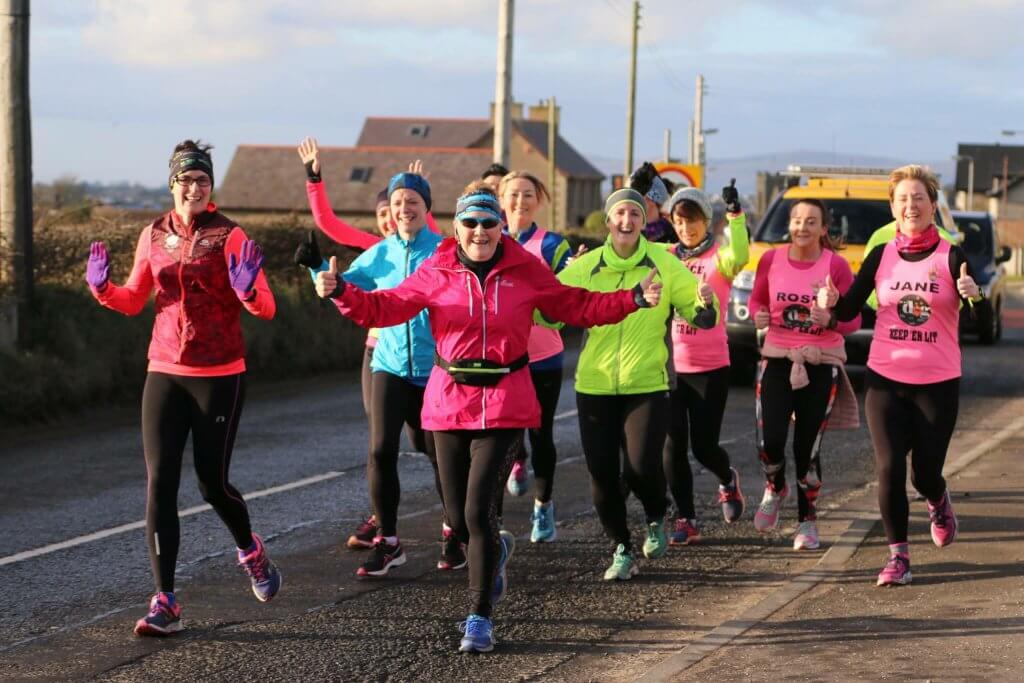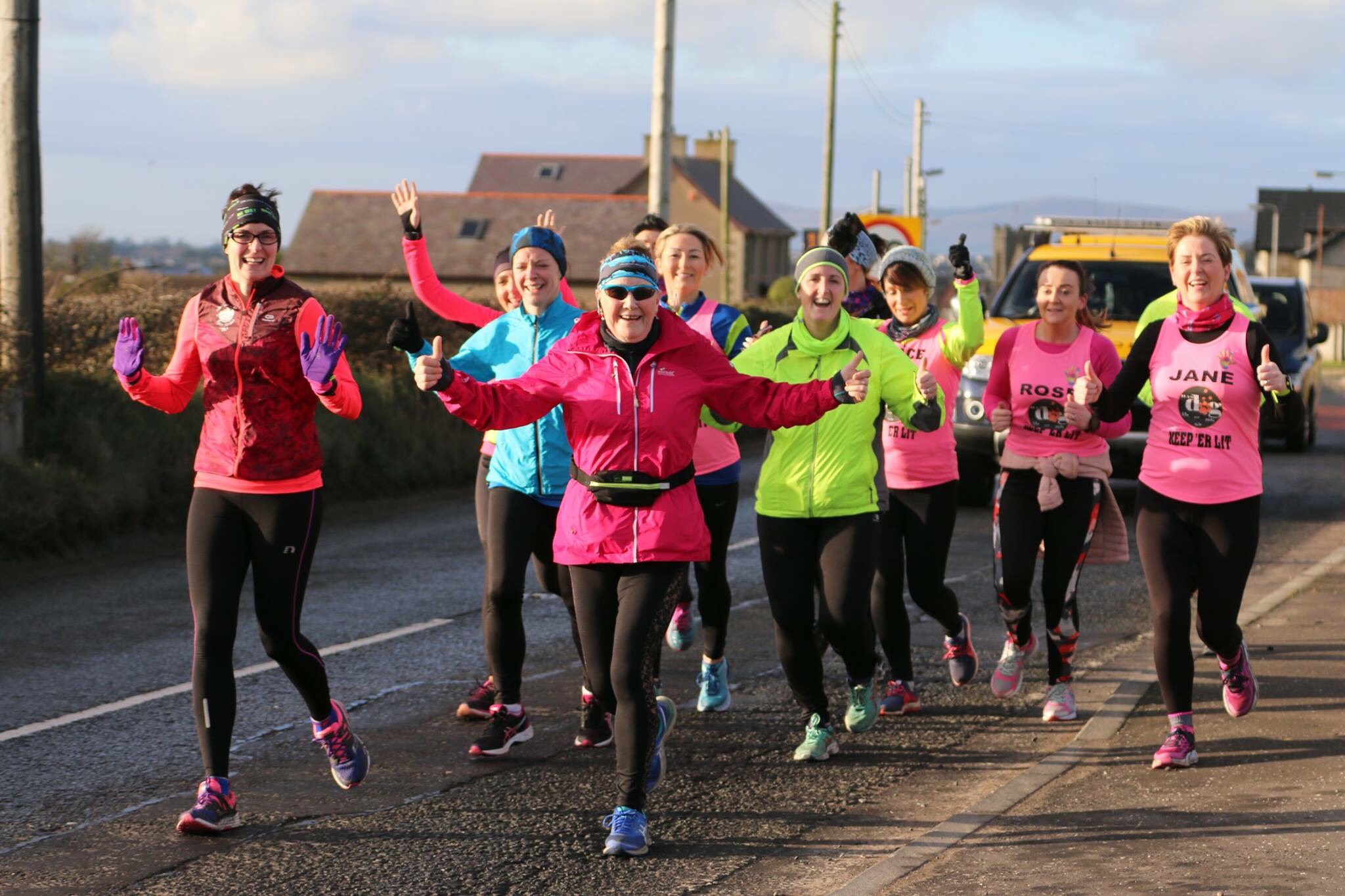 Mary has been running for fifty years, she started back in 1968 when she was just 16 years old and hasn't stopped since. "I'm not obsessed by it I don't have to train every day. I actually train very little now. But I love it and if I didn't love it then I wouldn't do it. I think I'll be running in some form until I pop the cork. Running is a great therapy. There's something about running that makes people open up. It's very good for your mental health. I didn't start running because of that but it has definitely helped me out a lot in some difficult situations."
Mary expects to finish her lap of the map in April or May. If anyone can support her on route, donate to her cause, give her a bed for the night, feed her, or if you know of any physio or sports therapist that would give their time to help along the way it would be much appreciated. Send RNLI Lapofthemap a message if you are able to help or check out her Facebook page to follow along on her great adventure.
Check out our Hard as Nails podcast:
Like this? You should check these out: