Brought to you by: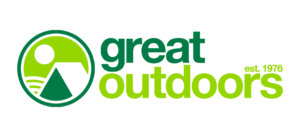 One way to describe Irish cyclist Joe Barr is definitely hard as nails. Beginning his long-distance career in 2009, Barr entered the inaugural Race Around Ireland in order to raise money for cancer research, as his son had (successfully) battled cancer himself. Barr ended up winning the event, and from then on, his hunger and drive for success in the sport of endurance cycling prevailed.
Barr (58) has not only competed in many of the world's toughest endurance races, but he is also no stranger to the podium, winning over 500 races worldwide and taking home countless medals. Some of his most recent accomplishments include setting a new world record for the race to Malin Head (Ireland's most northerly point) to Mizen Head (the most southerly point) and back, completing the grueling 735-mile journey in 48 hrs, 38 mins and 47 secs, and, being crowned the Ultra Marathon Cycling Association (UMCA) World Champion for 2017 in the 500–mile overall championship.
Joe Barr Brings Home the 500-Mile World Championship
With a remarkable team of endurance experts behind him, Barr makes it a point to push his body, mind, and soul to their absolute limits, putting his head down and gritting his teeth until he has crossed the finish line. In this edition of Hard As Nails, Barr speaks about his life of cycling, and how each ride has made him into the man he is today.
Like this? Check out these other articles: