Joe Barr is hardcore. When we chat, he is just off the bike, despite the fact that he broke the record for cycling Malin to Mizen Head and back again just two days prior. The former professional cyclist covered a total distance of 735 miles in just 48 hours and 40 mins, a feat that many deemed impossible.
Joe is at the end of a long and arduous season. He has not just competed at some of the world's toughest endurance events as part of the Ultra Cycling World Cup, but has also been a regular feature on the podium. He finished in 2nd place overall at the Silverstate 508, a 774km race in the US and 3rd overall at the Race Across Italy, an 817km race. And most impressively of all he is the World Champion for 2017 in the 500–mile overall championship.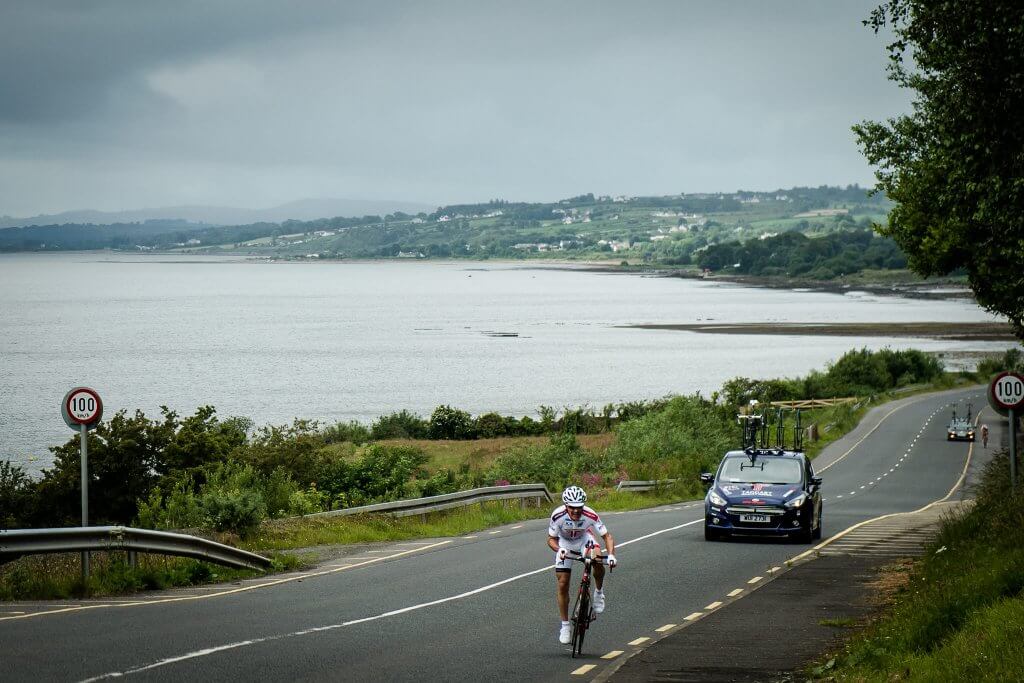 You looked pretty beaten at the end of your record-breaking cycling from Malin to Mizen and back again. Can you describe how you felt when you crossed the finish line?  
It was a tough race for sure. I don't think it really matters what level you're at, the nature of that kind of event, the elements and the time of year make it very difficult and certainly took its toll on me.
How is the body feeling?
Oh, it is extremely tired. There are two dimensions to it. You have a physical and mental tiredness in your body and then you also have muscle soreness and general body soreness. You sit on the bike for almost 48 hours nonstop. The vibration with the types of tyres we use is horrendous on your body. There is a lot of stuff going on. Although the muscular pain will disappear after a few days.
It's been a long year for me, it's been a big year but we have the opportunity now to recover, that's why I was able to push myself right into the red.
How do you manage your recovery after an event like this?
I get back on the bike pretty quickly to get the blood flowing through. I also get massage. The internal fatigue takes a long time to recover from, we estimate that it will take three months to fully recover from this event. It's been a long year for me, it's been a big year but we have the opportunity now to recover, that's why I was able to push myself right into the red. I probably won't race again until the Race Across America in June next year.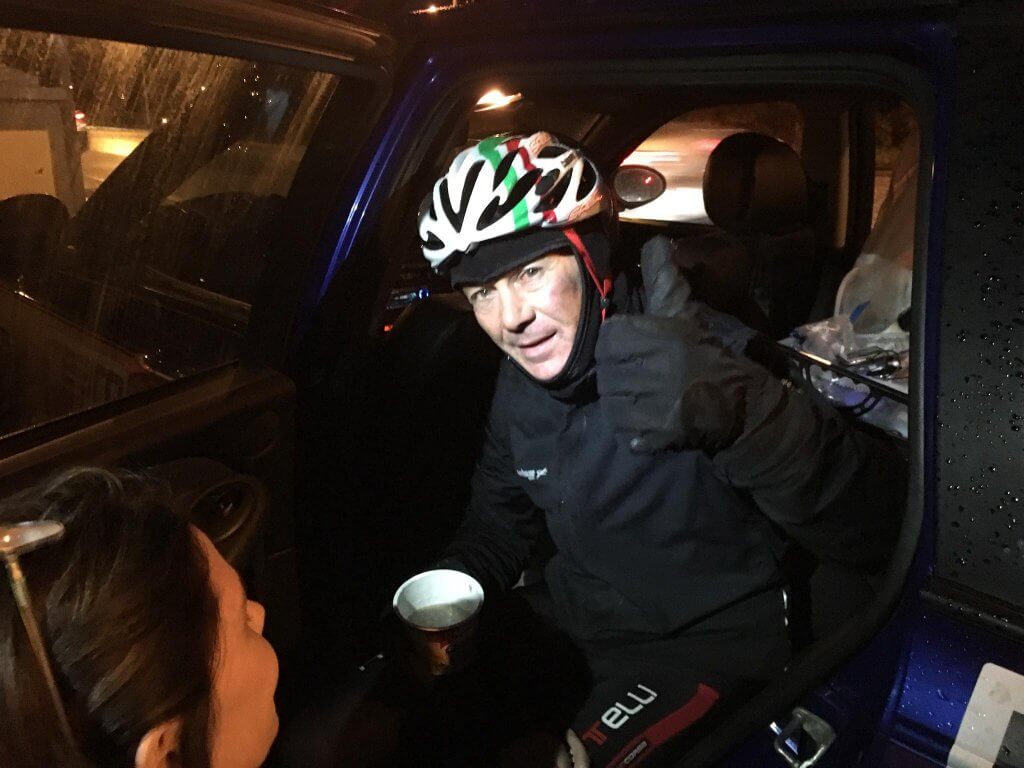 You looked in visible pain in the videos you posted during your Malin to Mizen and back cycle. You put your body through this regularly. What motivates you to keep going?
I want to be World Champion. It's pretty simple.
Interview: Gerard Prendergast on how he won Dec Ironman UK
You're an ex-professional bike racer. How did you get involved in the long-distance racing? 
I got into it by default. I did the Race Around Ireland in its first year to raise money for a cancer charity as my son was ill. I actually wound up winning the thing. I beat the current World Champion at that time on the first day!
When that was all over, I continued doing it. Since then, I've been to Race Across America twice and I've been competing in the World Cup for the past five years. This year was very focused towards trying to win the World Cup.
Do I enjoy the content of these races? It's pretty drastic and pretty extreme so I couldn't say I actually enjoy them.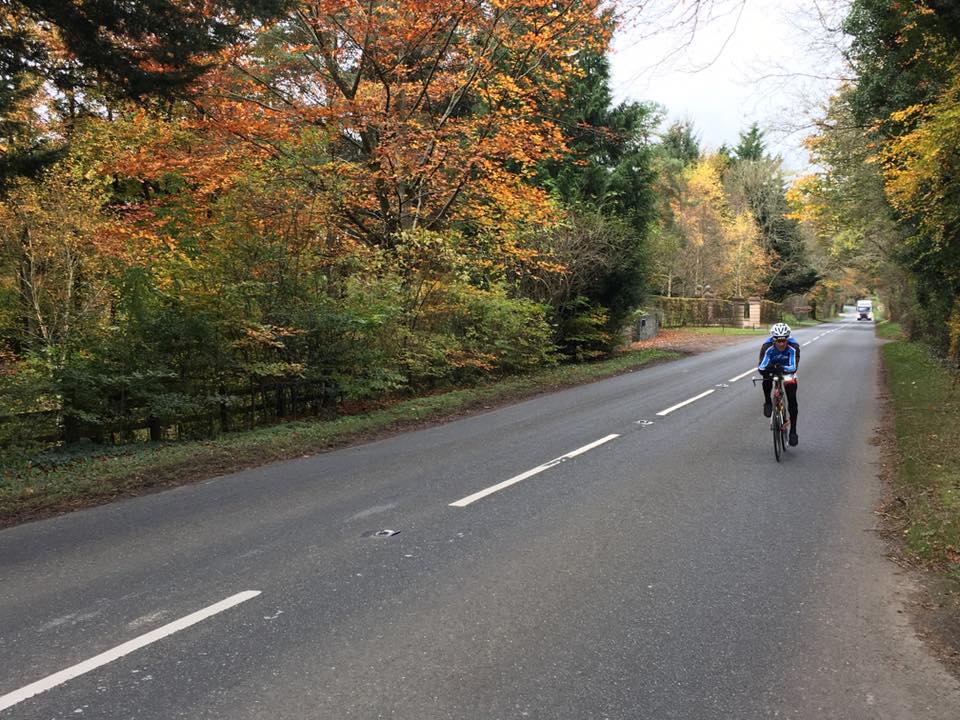 When you are racing do you actually enjoy it?
There are three answers there. I enjoy cycling for sure. Do I enjoy the content of these races? It's pretty drastic and pretty extreme so I couldn't say I actually enjoy them. However, I really enjoy the aftermath. I enjoy the success that I've got for the team that I have.
Your backside must get pretty sore? What other physical problems do you experience from such long stints on the bike?
Yep my backside takes a hammering for sure. I don't use the shorts that you can buy in shops though. I have special shorts with inserts and change my gear multiple times during an event. We have 90-second transitions that we build into our race plan.
My hands and feet also suffer, even on a two-day race. I still don't have feeling in three of my fingers or any of my toes from Malin to Mizen but it comes back after two weeks. I know that now so I don't panic.
I had sun stroke and my neck semi-collapsed and it took me almost a year to get over the injury.
The neck is also an area that really suffers. You're folded over supporting your head which is the heaviest part of your body. On the Malin to Mizen and back cycle I had to cycle through huge pools of standing water so I was moving around a lot putting my neck under unbelievable strain.
Cyclists get a thing called Shermers Neck where the muscles completely collapse and you can't hold your head up any longer. I've only had one slight incident of it. I was cycling through the desert in Texas, the last 100-miles of it was uphill and at 5000ft, I had sun stroke and my neck semi collapsed and it took me almost a year to get over the injury.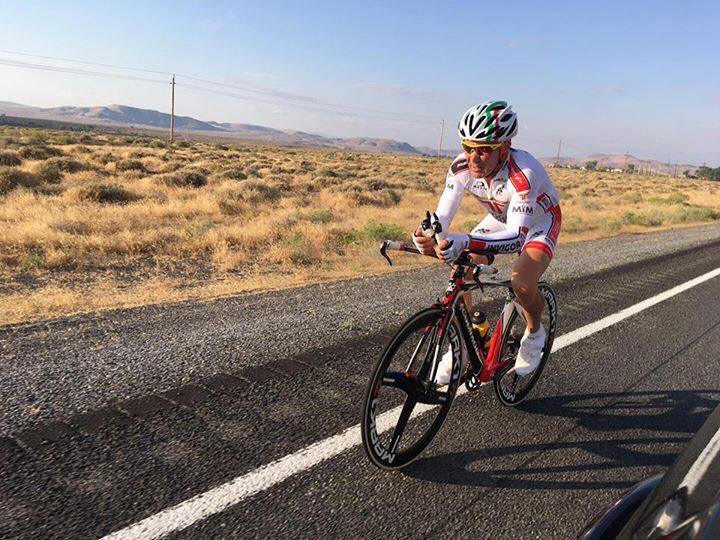 What motivates you to keep going through the pain?
I don't expect to be accredited as the top in the world unless there is a high level of effort. There was a big gap between where I was and the best in the world. It's taken me seven years to get there.
You also juggle work with training? How do you do it?
People don't really understand what's involved. They think to do what I do you have to ride all the time. However, I do three shorter sessions a day that fit around my day. I was working full time but I don't work as much anymore as we are a fully sponsored team. People also have to remember that I'm an ex-professional rider. I have a greater than normal capacity to race.
Endurance Athlete Jason Black Shares his Secrets to Success
I understand you are fat adapted (which means he has adapted his body to burn fat for energy). What role does diet play when it comes to your performance?
My partner Jillian runs my entire programme for me so we live the lifestyle at home. I am very fortunate to have her around. She worked with me back in the day when I was riding professionally and I was at the top of my game. Since she has come back, I am on top of my game again so she is a huge part of it.
My strategy changes from race to race. It can even change in the middle of a race. It all down to numbers. If you ride at this speed, you need X amount of calories. In races it's impossible to replenish what you put out but you do need as many calories as possible. I'm fat adapted so most of my calories come from fat products like butter. I might have date bars with high butter content for example or a lot of butter on pumpkin bread with ham. When it gets cold I always have oatmeal and at night I would have lentil soup. Gillian operates a full kitchen on the road!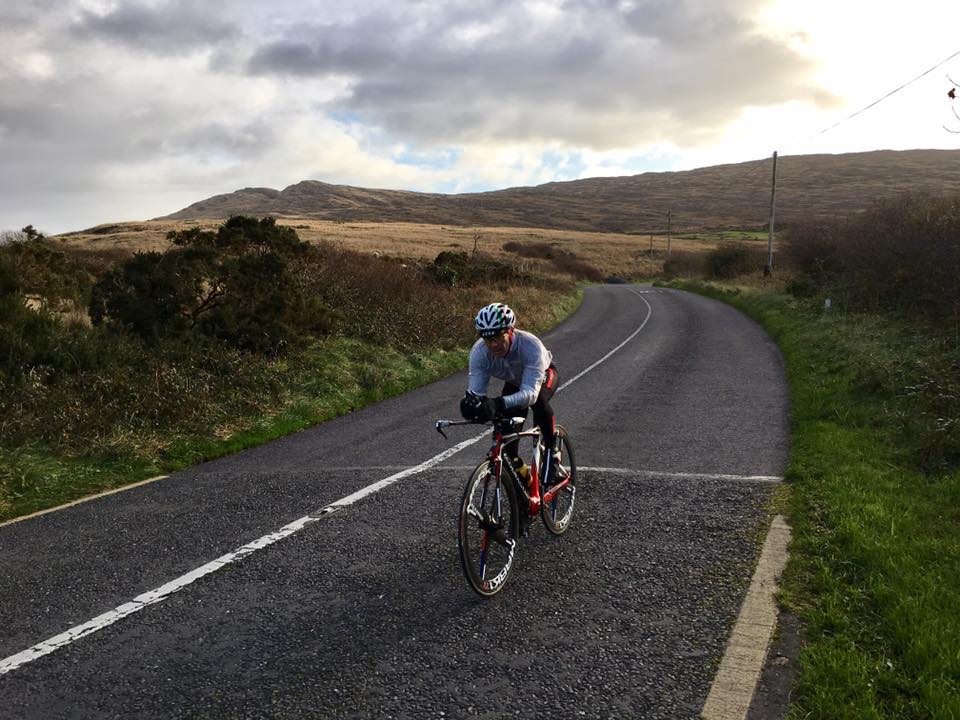 What has been your highlight of 2017?
There have been three big ones. The Race Across Italy (1st in age category and 2nd overall), Silverstate 508 (1st in his age group, 2nd overall) and of course the Malin to Mizen and back. Breaking that record didn't start off as important as it turned out. It's been nothing short of phenomenal. It's only when I sit back now, I'm like wow I did that! When I said that I could cycle the length of country and back in two days, I was laughed out of the room!
What next?
I am going to teach workshops and am hoping to launch two new cycling events next year so I won't race until next June when I'll do the Race Across America with Jason Black. Then I'll do one solo race, either the Race Across Ireland as it's in its 10th year or the Race Across France which is a new race on the calendar. I like the idea of the weather on the second more!
Then in 2019 I am going back to do the Race Across America solo. I'll be 60 years old so I want to be the fastest 60-year-old ever to do it. And that might be the end. I think then I might be quite happy with the teaching and events.
Check out our Hard as Nails podcast:
Like this? You should check these out:

Next Post